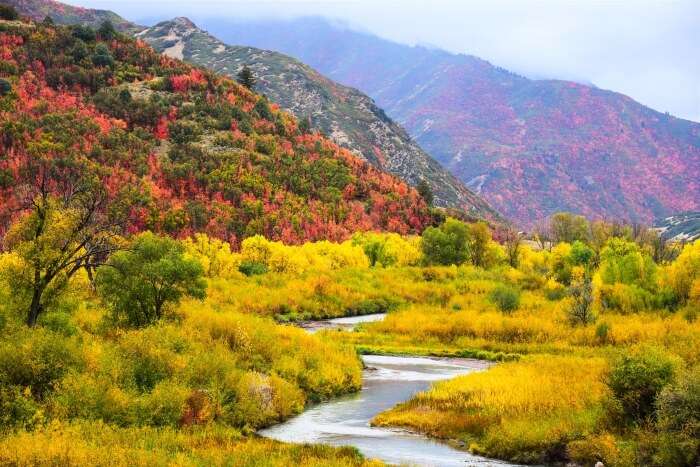 The magnificence of national parks of Greece doesn't need any introduction. The Greek Gods have structured their nation with absolute flawlessness. There are numerous travel destinations in Greece that are essentially remarkable. There are delightful scenes with landscapes that will leave you awestruck, a variety of food and drinks will encourage your foodie soul and local people who will charm you with their anecdotes and folklore.
Indeed, even the islands brag their very own picturesque attribute. Regardless of whether you are a lover of nature or just want to explore the age-old landmarks, sanctuaries, and shorelines, here is a list of the beautiful national parks you can visit in Greece.
Top 9 National Parks In Greece
If you are confused about which park to visit, the solution is very simple. Regardless of which national park in Greece you pick, it has something to offer and they all make for an ideal place to click photos. Here is a list of the national parks in Greece that you can visit:
1. Mount Olympus National Park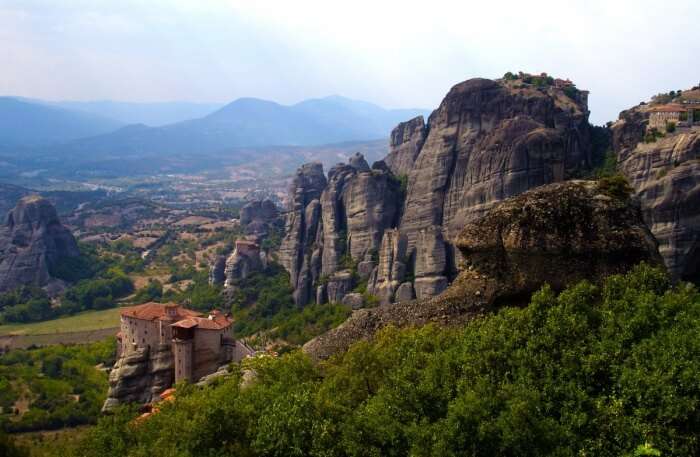 Established in 1938 on the mythical abode of the Greek Gods, the 'Mount Olympus National Park' is a place of significance, be it natural, archaeological or historical. In light of its social significance and special environment, the government declared this 193-square mile region as a national park. From that point onwards, it has been declared both a UNESCO Biosphere Reserve and one of "The Most Important Bird Areas of the European Community." This national park in Greece is bliss for nature lovers, as it is the natural environment for a wide assortment of flora and fauna species, and flaunts deep gorges, thick woods, and more than 50 peaks. Here, visitors can appreciate more than 1,700 diverse plant species, from deciduous trees to uncommon Bosnian pine trees. The park is a hotspot for mountaineers and explorers, and it also highlights a network of shelters that can accommodate twelve of individuals immediately.
Must Read: Greece In December 2022: A Guide To Explore The Gem Of Aegean Sea During Winters!
2. Prespa National Park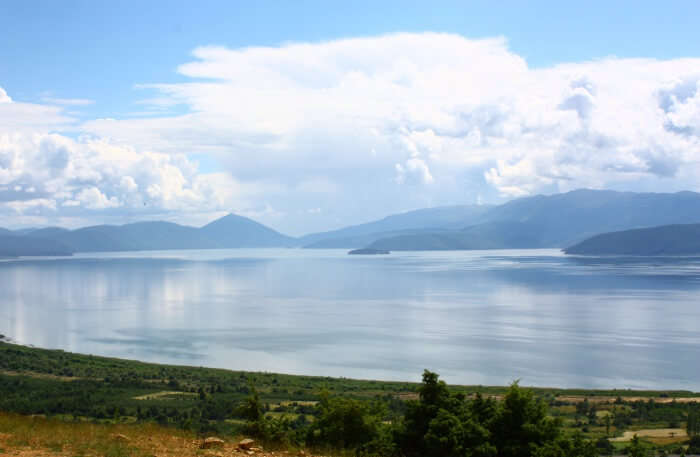 Image Source
The 'National Park of Prespa' is home to the captivating pools of 'Mikri and Megali Prespa' and was built up in 1974 to ensure the biodiversity of the two lakes. Isolated by an islet and encased by forcing mountains, the lakes, shared between Greece, Albania and FYROM (the Republic of Macedonia), are natural surroundings for a variety of plant and animal life. The two lakes are likewise the breeding ground for aquatic birds. The area attracts native and foreign visitors, coming to reconnect with nature, watch the various flying creatures and to explore the few fascinating landmarks. Guests can likewise visit nearby villages that have long been abandoned. Frequently ignored by the majority of travelers rushing to Greece, the Prespa National Park genuinely deserves a visit as it is one of the best national parks in Greece.
3. Pindus National Park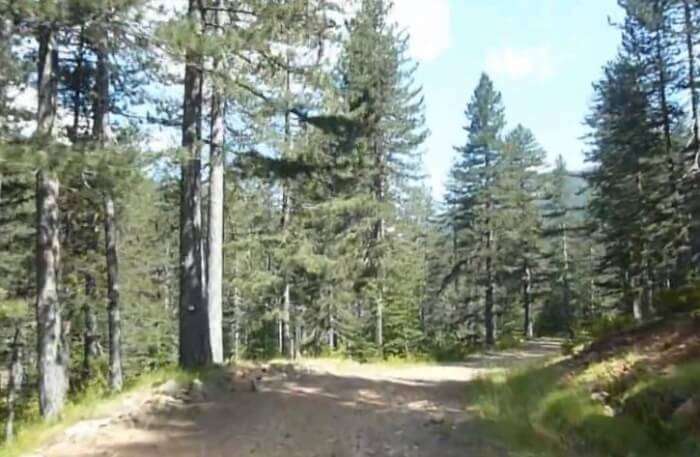 Image Source
Recognized in 1966 and situated in the northeastern 'Pindus' mountain range, near West Macedonia,' Pindus National Park' covers an area of 17,120 acres with a principal area of 8,300 acres. This secluded area ranges in height from 1076 to 2177 meters. Otherwise called the 'Valia Kalda' valley, the park has a system of mountain lakes, springs and waterways dotting thick forests. This national park in Greece is home to wildcats, lynx and otters, and more than 80 bird species. This park is noted for being 1 of 3 places in Greece where a little populace of Eurasian bear can be found. Despite the fact that it is one of the minima visited zones of the nation, the 'Pindos National Park', open from the little town of Perivoli, offers adequate hiking chances and highlights a climbing resort close to the Mavrovouni peak. Visitors can appreciate nature in peace as a result of its less popularity. Camping, outside the park, is possible while kayaking requires special permission.
Suggested Read: 10 Places To Visit In Mykonos In 2022 For An Ideal Vacation In The Pretty Greek Island!
4. Vikos Aoos National Park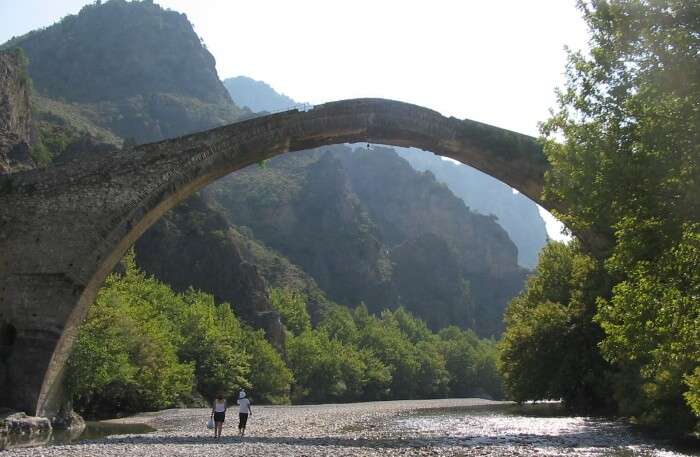 Image Source
Situated in northwestern Greece, in the beautiful area of Epirus, the 'Vikos – Aoös National Park' is 30 kilometers from Ioannina. It is an area of more than 12,600 hectares of gorges and canyons, caverns, lakes and streams and thick forests. Built up in 1973, the park is home to wolves, dark-colored bears, and deer, and is most loved among local people for open-air exercises. Furthermore, it is viewed as a UNESCO Geopark because of the vast assortment of natural living spaces within its borders. Ecotourism activities are well known here. Ideal for climbing, ascending, mountain biking, boating, and kayaking, the region is perfect in the event that you are searching for charming nature, truly flawless mountain towns and adrenaline-pumping activities.
Suggested Read: 10 Hotels in Greece That Are A Treat For The Senses!
5. Parnitha National Park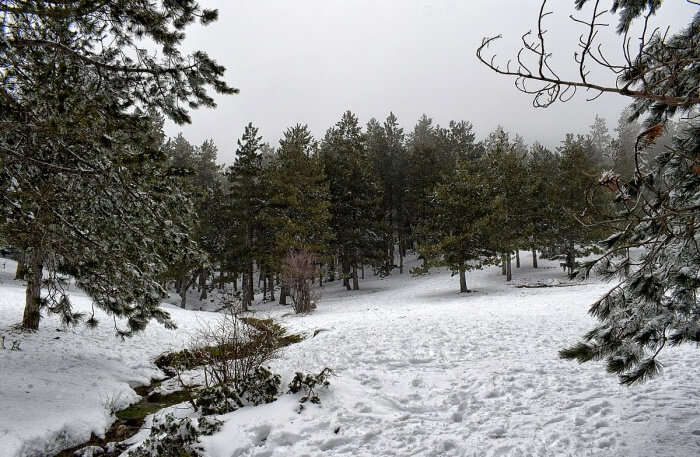 Set up in 1961, the 'Parnitha National Park' covers an area of 61,776 acres of land, including the highest mountain near Athens. It is 30 kilometers from Athens and is a vital living space for bird species. Aside from the mountain of a similar name, the park has lakes, gorges, and caverns. Ideal for climbing, bird watching, and mountain biking, the park has two refuges and is known for its wild tulips. In any case, the region is likewise a characteristic territory for pine and fir trees, and also different untamed life and incorporates a few destinations of archaeological interest, for example, the Tatoi Palace, the 'Monastery of Kleiston' and fortresses.
6. Zakynthos National Marine Park

The Zakynthos National Marine Park was established in 1999 and covers a territory of 52 square miles, including the 'Bay of Laganas', the wetland of 'Keri Lake' and the two little islands of Strofadia. Situated in the south of the island of Zakynthos, the third biggest island in the Ionian Sea, the Zakynthos National Marine Park is famous for loggerhead sea turtle's (Caretta) nesting areas in the 'Mediterranean Sea'. It is a sanctuary for monk seals. Here, guests can go swimming or underwater diving. One can explore the waters or pursue the trails while being mindful so as not to aggravate the turtles' characteristic living spaces.
Suggested Read: 15 Greek Islands That Must Figure In Your Greece Travel Itinerary
7. Alonissos Marine Park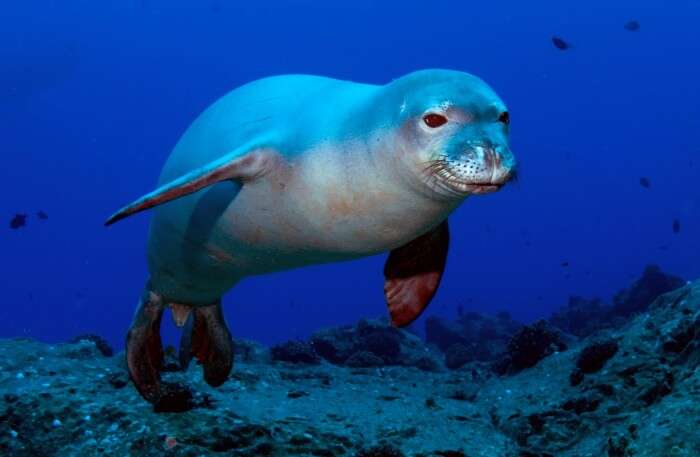 Image Source
With 13,700 kilometers of coastline, it isn't shocking that Greece additionally has a marine park. Alonissos Marine Park was recognized in 1992 and is one of the biggest secured marine territories in Europe. In addition to protecting the sea, this park also includes 6 little islands and 22 isles. This natural park in Greece is the perfect living space for a few rare types of greenery, including 300 fish species, monk seal, 80 bird species, wild goat of Gioura, red coral, Audouin's gull, and Eleonora's hawk. Guests can explore the park by scuba diving or swimming and, if they are fortunate, they may even spot a couple of Mediterranean monk seals. Moreover, sightseeing, strolling, and fishing (in permitted areas only) are other basic activities here.
Suggested Read: A Greece Honeymoon In 2022 Is All You Need For A Perfect Beginning Of Your Married Life
8. Oeti National Park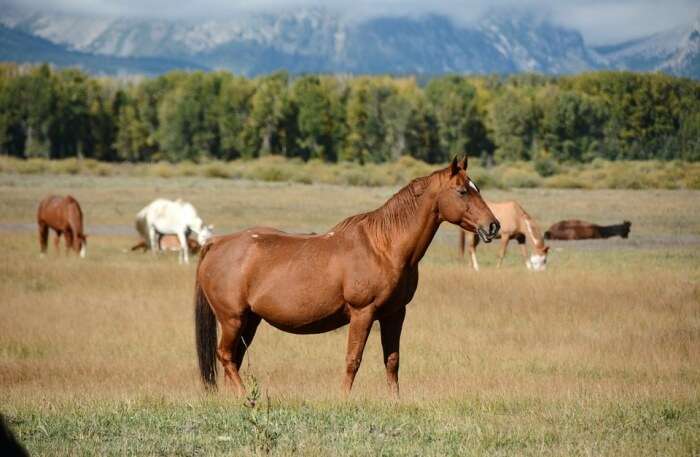 'Oeti National Park' was established in 1966 and covers 'Mount Oeta' in the central region of Greece. Covering an expanse of 7,000 hectares, the 'Oeta National Park' is the third biggest national park in the nation. Part of the Natura 2000 Network, the park, where chasing and some other unsafe activities are prohibited, is home to no less than 50 endemic plant species and several untamed life and birds including the roe deer, wild hog, rabbit, and additionally brown bears, wolves, and wildcats.
Travel enthusiasts visiting this park can experience a fantastic bird watching opportunity, explore caves and look at the historical center in the Agathonos monastery.
Suggested Read: 12 Best Resorts In Greece That Make You Feel Like Royalty
9. Samaria National Park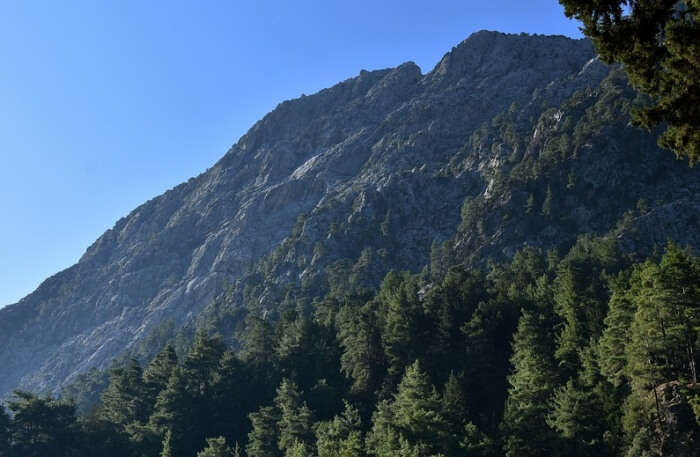 'Samaria National Park' was recognized in 1962 and is situated on the island of Crete. Part of the Samaria National Park, the 'Samaria Gorge' in southern Crete is the longest gorge in Europe. The gorge is the most popular tourist spot in this national park in Greece has been declared as a 'World Biosphere Reserve'. It runs about 10 miles long, starts at 4,100 feet in height down to the little seaside village of Agia Roumeli. This park is additionally home for around 450 plant species and several endemic animal types, for example, the kri-kri, an endangered wild goat.
From the coast, voyagers can take a ferry ride to the neighboring towns of Sougia and Hora Sfakion. Guests to the park can hike most of the gorge, which empties into the Libyan Sea. If you are a hiking fan, the 'Samaria National Park' should be on your bucket list.
Further Read: A Greece Honeymoon In 2022 Is All You Need For A Perfect Beginning Of Your Married Life
Regardless of its size, Greece has a rich assortment of scenes, from wetlands, forests, shorelines, and high mountains and valleys. If you are a nature lover and exhausted of the chaos of the city and want to take a break from your routine life, head for the above-listed national parks in Greece to encounter something astonishing and extraordinary. It is time to plan an outing to Greece to get these moments captured ASAP!
People Also Read:
National Parks In Belgium National Parks In Germany National Parks In Netherlands
---
Looking To Book An International Holiday?
Book memorable holidays on TravelTriangle with 650+ verified travel agents for 65+ domestic and international destinations.
---