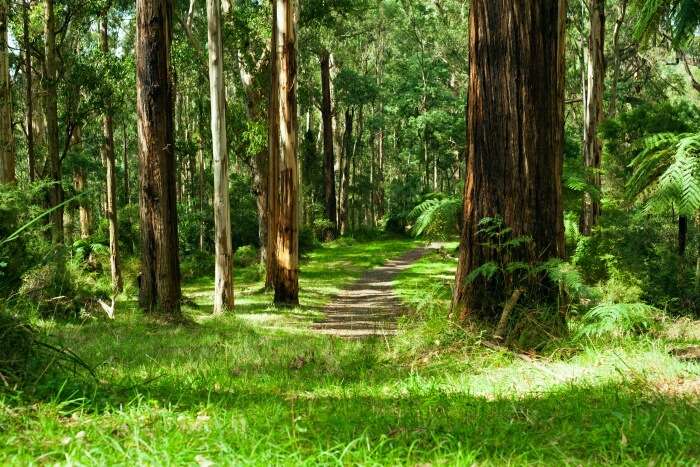 Melbourne is known for its beautiful beaches and ensures the visitors a relaxing holiday time that you can spend here. However, not many people know that Melbourne is also a home to a lot of national parks. National parks in Melbourne, Australia are rich in flora as well as fauna and while you are here, you will be able to spot many birds and animals. The best part about these national parks is that they have many tracks, so all the fitness enthusiasts will have a great time here. Another fun aspect about these parks is that they have the provision of camping. So when you are packing for your trip to Melbourne, make sure you pack some camping supplies as well.
12 Amazing National Parks in Melbourne
It is always a good feeling when we see a place of great importance to the ecosystem and has been developed and maintained properly. National parks are a great way of getting closer to nature. It is also a great family getaway. To simplify your itinerary preparation, we have arranged a list of national parks in Melbourne that you would love to revisit while traveling in the city.
1. Dandenong Ranges National Park

Dandenong Ranges National Park is situated in the Greater Melbourne region of the state of Victoria. This national park is the perfect place for witnessing different types of trees and forests. The Doongalla forest, that houses the Mount Dandenong, is said to offer a beautiful view of the Melbourne city. For all the fitness enthusiasts, the Ferntree gully is the perfect spot as it has steps that become the perfect walking trail. The steps were built to commemorate the battle of the Kokoda track. Apart from these, there are other forests like Sherbrooke forest, Olinda forest, and Mount Evelyn forest.
Address: Sassafras VIC 3787, Australia
Highlights: the walking trail of Ferntree Gully, Mount Dandenong
Google rating: 4.6
2. Mount Buffalo National Park

Mount Buffalo National Park is located in the alpine region. The Mount Buffalo, which is a tall mountain plateau, is also situated in this park. The mountain is said to have some of the stunning rock formations and granite boulders at its top. The highest point that you can access goes by the name, the horn. There is a walking track that leads you up to the horn. Upon reaching there, you can get a beautiful view of the city. If you are visiting the place in winters, then you are in for some luck as Mount Buffalo is the destination for cross-country skiing.
Address: Mount Buffalo VIC 3740, Australia
Highlights: The horn
Google rating: 4.7
Must Read: Casinos In Melbourne: 4 Game Houses To Set The Dice Rolling In Australia
3. Wilsons Promontory National Park

The Wilsons Promontory National Park is fondly known as The Prom. The Prom is said to be the largest coastal wilderness area in Victoria. The park dates back to the time of World War II when it was closed briefly. There is a river which goes by the name Tidal, and you get a beautiful view of the river from Mount Oberon. The place is great for camping.
Address: Wilsons Promontory VIC 3960, Australia
Highlights: tidal river, camping
Google rating: 4.7
4. Alpine National Park

The Alpine National Park is a national park situated in the Alpine region of Victoria. It is the largest national park in the entire Victoria. The Alpine National Park is a home to some of the endangered species like the broad-toothed mouse, she-oak skink, spotted tree frog, and mountain pygmy possum. The place is great for activities like walking and trekking.
Address: Cobungra VIC 3898, Australia
Highlights: the flora and fauna
Google rating: 4.7
Suggested Read: Food Festivals In Melbourne: Indulge Yourself With Delicious Cuisines & Exciting Events
5. Churchill National Park

The Churchill National Park has located nearby Stud Road and Monash freeway. The national park is famous for a large variety of birds that are present here. The species of birds that are present in the region is almost one seventy-three. For those who love picnics with families, you are going to love the location. The place has many tracks for walking, running and cycling. What is even great is that there are picnic spots that have been made that have gas barbecues. So don't forget to pack some delicious food for your picnic here!
Address: Lysterfield South VIC 3156, Australia
Highlights: Channel track, different species of birds
Google rating: 4.4
6. Yarra Ranges National Park

Yarra Ranges national park is situated in the central Victoria. We all want to have a picnic at a picturesque location, and want to enjoy some serenity that nature has to offer us. If you are on a hunt for such a location, your search comes to an end with The Yarra Ranges National Park. The park has area has natural falls and rich flora. The flora includes kangaroos, possum, and wallaby. The Yarra Ranges National park also has a great variety of birds.
Address: Kinglake West VIC 3757, Australia
Highlights: falls, flora and fauna
Google rating: 4. 4
Suggested Read: 7 Best Hot Springs In Melbourne To Pamper Yourself On A Thrilling Vacation!
7. Port Campbell National Park

The Port Campbell National Park looks no less than a painting! It is that beautiful! The place has an array of cliffs overlooking a beautiful shore. The place is also famous for its rock sculptures. It is an ideal location if you're looking for an escape from drudgery.
Address: Great Ocean Rd, Port Campbell VIC 3269, Australia
Highlights: 12 Apostles, the London arch, Gibson Steps
Google rating: 4.7
8. Mornington Peninsula National Park

Mornington Peninsula National Park is located at the greater Melbourne region. The place is known for its coast walk. So, this is an ideal place for those who like to go on trekking. The place is known for its breathtaking ocean view and dense coastal vegetation. You can also take a walk at the beach which has many tidal rocks.
Address: Boneo Rd, Cape Schanck VIC 39 39, Australia
Highlights: coast walk.
Google rating: 4.7
Suggested Read: 5 Best Guest Houses In Melbourne To Stay At Ease On Your Next Thrilling Aussie Vacay!
9. Lake Eildon National Park

The tranquillity felt around the lakes is quite nice and different. And if you have to feel this tranquillity, you have to head to The Lake Eildon National Park. The river is a host for a lot of river sports like water skiing, power boating. Another great thing about the place is that the Eastern Grey Kangaroos are very common at the camping areas.
Address: Central Highlands region of Victoria
Highlights: water activities and sports
Google rating: 4.5
10. Brisbane Ranges National Park

The Brisbane National Park is famous for the walking paths it has, with Anakie Gorge being a quite popular one. While you are going through the walkway you will have an opportunity to view koalas' Wallabies in their natural habitat. Other walk paths include Errey nature circuit and Wadawurrung path. The Brisbane ranges national park is also home to Brisbane ranges which are of moderate elevation.
Address: Barwon South West region of Victoria, Australia
Highlights: walk path through the Anakie Gorge
Google rating: 4.5
Suggested Read: 6 Best Zoos In Melbourne For A Wildlife Encounter In The Fox Capital Of The World!
11. Little Desert National Park

The Little Desert National Park is ideal for those who like a little thrill. The place has tracks for four wheelers, walking, and lookouts. The place also is apt for camping with the family.
Address: Western Hwy, Dimboola VIC 3414, Australia
Highlights: various tracks that are designated for different things
Google rating: 4.5
Suggested Read: New Year Party In Melbourne: Head To Australia For A Celebration Like Never Before!
12. French Island National Park

You must have heard about national parks, Melbourne camping and if that excites you, then do visit French Island National Park that is Victoria's largest coastal island. The best part about this national park is that you can go camping here free of cost. While you are here you can witness a beautiful breathtaking sunset.
Address: Western Port, 61 km southeast of Melbourne.
Highlights: camping
Google rating: 4.9
Further Read: Top 10 Indian Restaurants In Melbourne For Those Who Miss Desi Flavors In The Foreign Land
Visiting national parks around Melbourne is a great way of attaining relaxation from the usual hustle and bustle of the city life. While planning a trip to Melbourne , adding a visit to these national parks in your to-do list is a must for knowing the city comprehensively. These national parks in Melbourne will not only bring you closer to nature but will also make you forget the noisy city life.
People Also Read:
National Parks In Sydney Gold Coast National Parks Fiordland National Park
---
Looking To Book An International Honeymoon?
Book memorable honeymoon on TravelTriangle with 650+ verified travel agents for 65+ domestic and international destinations.
---
Comments
comments