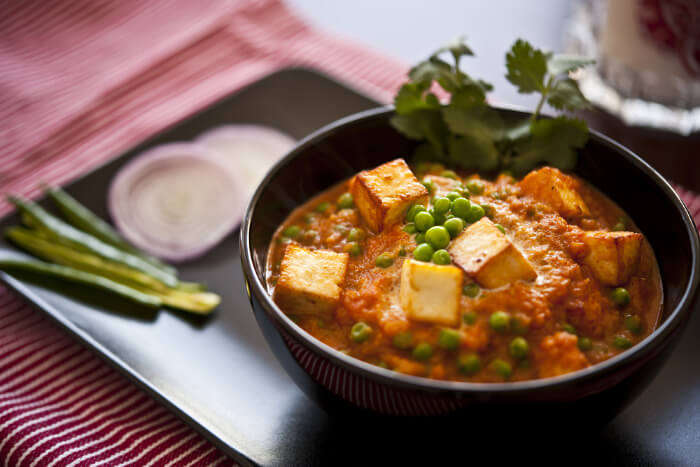 There are such a significant number of foods to be attempted in Australia, yet once in a while we simply crave for home-made food. Things can get troublesome when you are attempting to find extraordinary Indian restaurants abroad. But this rarely happens if you are in Australia or in a city of Melbourne. There is an incredible number of Indian restaurants in Melbourne where you can enjoy extraordinary Indian dishes like Butter Chicken, Dosa, Dal Makhani and a variety of street food items such as samosa and chaat papdi.
Top Ten Indian Restaurants In Melbourne
Melbourne has a large Indian population and furthermore prides itself on giving probably the superb eating encounters on the planet. This city does not merely offer world-class style, yet additionally extreme variety in their dishes. Almost all Indian eateries in Melbourne are guided by genuine Indians who have an enthusiasm for their food items.
1. Curry Vault Restaurant
Founded in 2006, the menu of Curry Vault consolidates a mixed blend of customary as well as modern-day Indian food items. The modern, relaxing, and the comfortable atmosphere of this place suits the needs of every individual. You can enjoy food varieties depending on the seasons. In the winter months, the specialty includes the mulligatawny soup – a zesty lentil soup cooked in south Indian style – which is an ideal complement to onion bhaji or Gobi pakora. Other than that, the baked style dishes and a decent choice of veggie lover alternatives, for example, baingan masala or blended regular vegetable curry is an excellent choice for food lovers. In desserts, you will love the mango pistachio kulfi and the gulab jamun in this top Indian restaurant in Melbourne central.
Location: Bank Place, Melbourne
Opening Hours: 5.30pm-10 pm (Monday) 12.00 pm-3 pm and 5.30-10 pm (Tuesday-Friday; 5.30-10pm (Saturday)
Must Read: The 19 Best Places To Go Shopping In Melbourne On Your Next Aussie Trip
2. Babu Ji
This restaurant has made its presence in Melbourne with the help of its unique food offerings loaded with Indian Flavours. The okra fries are a lovely dish, the fig, pomegranate and cashew kofta is beyond words; and the saag paneer is the best that you would have in Melbourne. A cardamom and pistachio kulfi is the other dessert specialty of this place. Established in 2014, this one of the Best Indian Restaurants in Melbourne offers conventional home-style tastes with true Indian feelings and a vast menu of roadside fast foods. This place also has a completely loaded drinks selection offering imported brew and a broad wine list.
Location: 4-6 Grey Street, St Kilda
Opening Hours: 5pm-9pm (Monday-Tuesday) 5pm-10pm (Thursday) and 12pm-3pm (Friday); 12pm-3pm; 5pm-10pm (Sunday)
3. Tantra Food Restaurant
It is one of the finest Indian restaurants in Melbourne eastern suburbs offering exotic flavors of Indian dishes. It has an expertise in mixing the different Indian herbs and flavorings to deliver some excellent mouth-watering Indian dishes which will be a pleasure to your palette. With extravagant seating arrangement and lavish enrichments, you will find this place amazing. You will find a wide assortment of foods and additionally numerous veggie lover choices as well as things for flavor lovers. If you have tried this restaurant then you would agree with us when we say that it is one of the authentic Indian restaurants in Melbourne, Australia.
Location: 256, Blackburn Road, Doncaster East
Opening Hours: 5.30pm-10.30pm
Suggested Read: 10 Museums In Melbourne That'll Walk You From Antiquity To Modernity
4. Gaylord Indian Restaurant
This place feels pride in offering you the culinary experience of desi flavors, world-renowned Indian dishes, culture, as well as music. Indian food is a mix of a variety of tastes. Flavors are changed as the atmosphere of India and as fascinating as the general population as India. Different kinds of flavors from every part of India are gently mixed to make the exotic dishes. Since last 30 years, this restaurant has established a reputation of one of the best Indian restaurants in Melbourne. Many famous Indian personalities have visited this eatery and enjoyed the offerings of this place located in the most delightful city of the world
Location: 4 Tattersalls Lane, Melbourne
Opening Hours: 12pm-3pm (Sunday-Friday); 5.30pm-11.30pm (Saturday)
Suggested Read: 15 Restaurants In Melbourne That Are A Hit With The Tourists
5. Delhi Streets
This small place gives a dazzling nourishment sensation as well as a one of a kind eating background to extinguish your senses. The representation of Indian film posters on the walls of Delhi Street presents you a lively vitality to energize and amaze you. You can make most of your most loved Indian dishes or attempt a portion of their roadside street food. The most loved food items incorporate Bhel Puri, rice Indian plate of mixed greens and Masala Dosa. Delhi Streets is an Indian restaurant in Melbourne city that will make you feel like you are on a street binge in some popular street of Delhi.
Location: 22 Katherine, Melbourne
Opening Hours: 11.30 am-9.30pm (Monday- Saturday)
6. Cafe Southall
It is a family Indian eatery lying just past Melbourne's St Kilda shoreline. The menu of Café Southall includes a menu with a rich heritage of Indian culture. The Cafe Southall mixes Indian cooking with advanced interiors; including modern lighting, warm timber fittings and velvet corners with a great bistro window seat overseeing Carlisle Street. Overall, Cafe Southall is a good Indian restaurants in Melbourne to savour some "desi" food.
Location: 124, Carlisle Street, Melbourne
Opening Hours: 5.30 pm-9.30pm (Tuesday- Sunday)
Suggested Read: 10 Best Day Trips From Melbourne To Indulge In Interesting Experiences Around The City
7. Curry Smuggler
You can enjoy your most loved Indian dinners at Fitzroy's Curry Smuggler. It offers a combination of traditional as well as modern cuisine with the best flavors directly from the source. The interiors of the restaurant represent warm and contemporary style paint, lighting and the wooden tables. Curry Smuggler is one of those famous Indian restaurants in Melbourne where you can go when you miss the flavours of your homeland.
Location: 223, Brunswick Street, Fitzroy
Opening Hours: 5.30 pm-9.30pm (Tuesday- Sunday)
8. Nirankar Restaurant
It is a high-end Restaurant in Melbourne which serves Indian and Nepalese cuisine. Nirankar is the ideal setting for an extraordinary festival, corporate gatherings, or conferences, and a mixed drink party. It has an immense range of dishes consolidating different herbs and flavors which make tastes and fragrances versatile. With mellow to hot curries and delicately spiced, the menu will engage foodies from any place of India. Nirankar is a completely authorized eatery with an assortment of wines and beverages menu.
Location: 223, Brunswick Street, Fitzroy
Opening Hours: 12 pm-3pm (Lunch: Monday-Friday); 5.30 pm-9.30pm (Dinner: Monday–Saturday); Weekend and Sunday Dinners on Bookings.
Suggested Read: Summer In Melbourne: 10 Best Experiences For Having The Ultimate Fun In The Sun
9. Shiraz
Image Source
It serves customary Indian food on William Street in focal Melbourne. The legitimate menu of Indian specialties incorporates a diversity of gently spiced dishes such as palak paneer, rogan josh, meat, sheep and prawn jalfrezi. Shiraz is completely liquor authorized, serving lager, mixed drinks, and a selection of wines deliberately chose to complement zesty Indian food. Shiraz is a great place to enjoy family lunch or dinners.
Location: 348, Blackburn Rd, Doncaster East
Opening Hours: 11.30am-3pm (Lunch: Monday-Friday); 5pm-10.30pm (Dinner: Monday–Sunday: Dinner)
10. Aangan
It is one of the Indian vegetarian restaurants in Melbourne. Here you can enjoy some really incredible Indian food. Take a stab at anything from the Delhi-style road food like a samosa with tamarind sauce) or exemplary curries like sheep vindaloo and you will feel yourself in paradise. This mouth-watering diner has earnt a name for itself and is set to win an uncommon place in your heart – and stomachs as well.
Location: 559 Barkly St, West Footscray
Opening Hours: 12pm-3pm (Lunch: Friday-Sunday); 5.30 pm-10.30pm (Dinner: All Days)
Frequently Asked Questions About Indian Restaurants In Melbourne
Q1. How many Indian restaurants are there in Melbourne?
A. There are many Indian restaurants in Melbourne and above, we have shortlisted 10 popular restaurants for you.
Q2. Where can we find Melbourne's best Indian restaurants?
A. The Blackburn Road and the Brunswick Street, Fitzroy in Melbourne has some of the best Indian restaurants.
Further Read: Explore The Best Nightlife In Melbourne To Know Why It's The World's Most Attractive City!
There is a variety of Indian restaurants in Melbourne with shared gratefulness for flavors along with a variety of recipes. These restaurants know how to ensure that they are cooking for the group of onlookers, and are cheerful to include somewhat more warmth at your demand. The eateries mentioned above are most preferred by different travelers and furthermore make your feasting experience delightful. Next time you make a visit to Australia, make sure you dine in on of these restaurants.
---
Looking To Book An International Honeymoon?
Book memorable honeymoon on TravelTriangle with 650+ verified travel agents for 65+ domestic and international destinations.
---