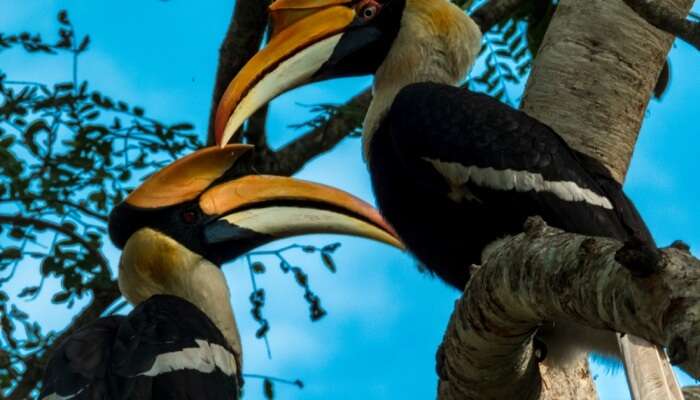 Nagaland is the land of blue hills that have abundant flora and fauna that are exclusive to this particular region. It is one of the perfect destinations for wildlife lovers where they can satiate their desire to learn about new animal and plant species. The region is alluring, attractive and is home to some of the rare species of animals found in India. Not only this, it is surprising to find 350 species of wild orchids in this area alone.
List Of National Parks In Nagaland
When it comes to Nagaland national parks, these are limited in this region but are perfect for wildlife safaris, camping, trekking, and hiking. Here are the most prominent national parks that happen to be unique in their own way and are home to several flora and fauna:
1. Ntangki National Park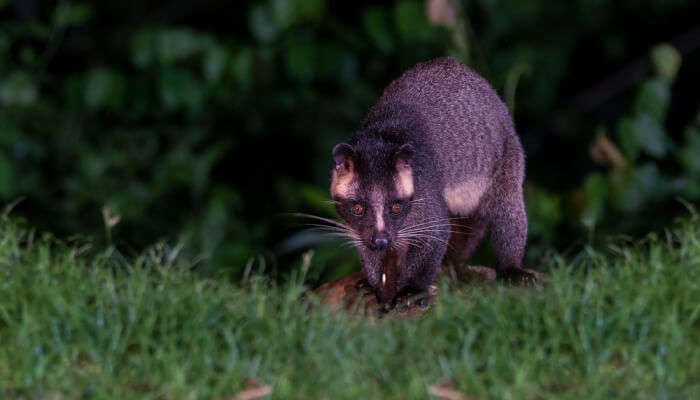 This particular park is rich in flora and fauna and is one of the best National Parks in Nagaland has several species of plants and trees that are exclusively found in this region. The topography of this park makes it excellent for trekking and hiking for the people who want to explore the region internally.
Ntanki covers a total area of 202.02 Km2 and was declared as a National Park in 1993. You will find some of the most unique species of animals here including the Hoolock gibbon, Palm civets, Black stork, Tiger, Golden langur, Flying squirrel, Sloth bear, Wild dogs, Monitor lizard, Python among several others. The park has semi-tropical trees mostly and is known for its lush greenery.
The park offers excellent sites for camping, trekking, and sightseeing. Moreover, the terrain of the park has cliffs, mountains, and valleys, which are perfect for adventure activities. Regular hikes are organized by the authorities and the interested groups of people are also given the help of qualified guides during the tourist season.
The area is strictly reserved for the betterment of biodiversity and wildlife, and there are no chances of development or grazing on cultivation in this area. Moreover, measures are being taken by the government to stop hunting and poaching in this region. The boundaries of this park are well-marked and restricted for trespassers.
History
The idea of this reserve forest was initiated by the deputy commissioner of Naga Hills, J.H. Hutton. This forest region was to be marked in the Ntangki- Dhansiri Valley in 1920, and land was occupied for this. After this, all the formalities and procedures were carried out by the government in 1975, and the area was renamed as the Ntangki Wildlife Sanctuary.
After this, Intanki Wildlife sanctuary was declared as a National Park in the year of 1993 and as an elephant reserve on February 2, 2005.
Best time to visit:
You can visit the park during the months of November to February.
How to Reach
Air – Dimapur airport is the nearest airport is Dimapur airport from the Intanki National Park. You can easily reach the park via road easily.
Rail- Dimapur railway station is close to Intanki National Park. You can easily travel to the park via the road network.
Road – The park is well-connected to all the major cities and important destinations via the road network. You can reach the place through the private and government-run vehicles that run at frequent intervals.
Accommodation- You will find lodging facilities in the forest rest house. Otherwise, there are several hotels nearby where you can stay during your trip.
Must Read: Foreigners Can Now Travel To Nagaland, Mizoram & Manipur Without A Permit!
2. Pulie Badze Wildlife Sanctuary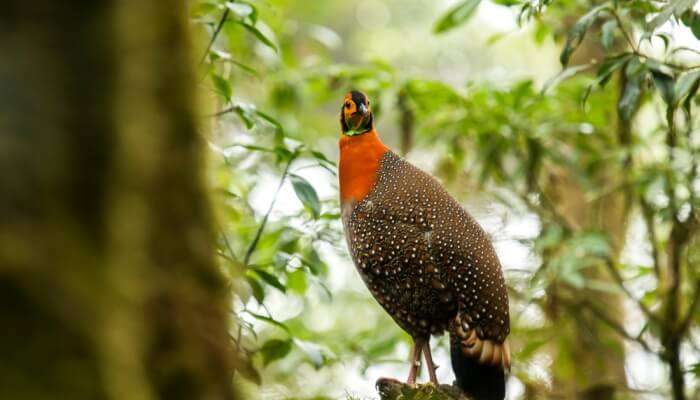 This wildlife Sanctuary covers 9 sq.km. of the area and is a prominent reserve of Kohima in Nagaland. Two of the most important features of this area are the Japfu Peak and Dzukou valley which is known as Important Bird Areas. You can find some endangered and rare species of birds in this region, such as the Dark Rumped Swift and Blyth's Tragopan. There is another important community of this area known as the Tragopan Sanctuary and Khonoma Nature Conservation, which are close to the Dzukou valley.
All of these four sites together form a large area that comprises 20,000 ha, which makes them an important area for conservation of avifauna in the south parts of Nagaland.
According to a legend, the name Pulie comes from a brave farmer who found with a serpent in order to save the harvest from getting eaten out. It is believed that the serpent swallowed Pulie after which he became a spirit. When the farmer's family was looking for him, they were only able to hear his voice, which kept distancing away. After this, his family kept a chair in the field and Pulie-badze (seated)– and left. The name of this place became popular after that.
Best time to visit:
It would be best to go during the dry seasons when the leeches are not that many. Locals suggest you carry salt as sprinkling it on the leech infected area will keep them away. People also wear hiking boots that remain covered with a thick layer of salt.
How to Reach
Pulie Badze is located 10 km from Kohima village and can be reached via:
Air – Dimapur airport is the nearest airport is Dimapur airport from the Pulie Badze Wildlife Sanctuary. You can reach there via road easily.
Rail – Rangapahar Railway Station and Dimapur railway station are close to this region. Once you reach there, you can easily travel to the park via road.
Road – The park located near Kohima and the roads are connected through the private and government-run vehicles that run at frequent intervals.
Accommodation- There are several hotels near the sanctuary which offer beautiful views of the greenery around the top National Parks in Nagaland. You can pre-book the rooms while planning the trip.
Suggested Read: It Took 10 Years, 2000+ Workers & About 36 Crores To Build Asia's Largest Church In Nagaland
3. Fakim Wildlife Sanctuary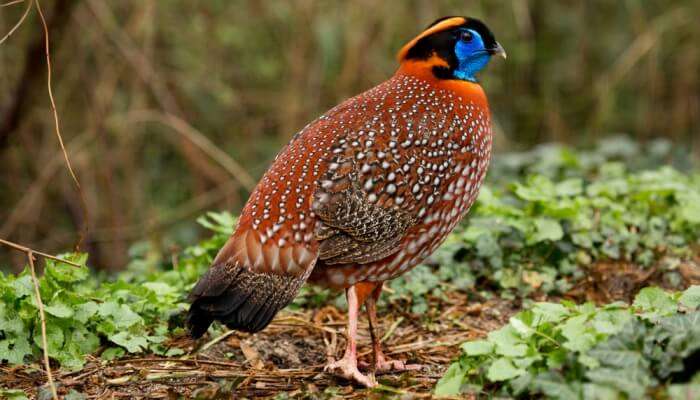 This wildlife sanctuary is situated close to the Myanmar (Burma) border in Nagaland. You will find this particular sanctuary completely different from the ones that are present in Nagaland. The variety of flora and fauna and the scenic beauty that is present is here is simply out of the world. The sanctuary is spread over an area of 642 ha. Moreover, it receives heavy rainfall, which makes its vegetation dense.
Most parts of the sanctuary are covered with hills, deep gorges and narrow valleys, and ridges. Due to this variation, the vegetation of this place is varied from one part for the sanctuary to another. The region falls under tropical and subtropical. Important trees found in the district are Bonsum, Amari, Bogipoma, Khasi Pine, Gamari, Hollock, Oaks, Nahor, Uriam, Kachnar, Alder, Sasi, etc.
The rainfall is also the reason for the undergrowth of shrubs. Apart from that, you can also find dozen species of ferns, orchids, Rhododendrons, which bloom throughout the March and April months. The bamboos found here are also special and are available in abundance. In addition, you can find trees such as the Tejpata and Dalchini that remain scattered throughout the area.
Best Time to Travel:
It is best to travel to this place from November to February.
How to Reach
Air- You can either reach through Guwahati or Dimapur Airport. After reaching, you can take the road to the sanctuary from NH39.
Rail: As there are no proper rail lines in Nagaland, it is best to drop at Dimapur railway station and take the road to Kohima or the Sanctuary in Nagaland directly.
Road- Nagaland is connected to Guwahati by NH 39. You can reach Kohima and take a bus or taxi to get there.
Accommodation- There are several hotels near the sanctuary which offer beautiful views of the greenery around. You can pre-book the rooms while planning the trip.
Suggested Read: 15 Captivating Honeymoon Destinations In North East India
4. Rangapahar Wildlife Sanctuary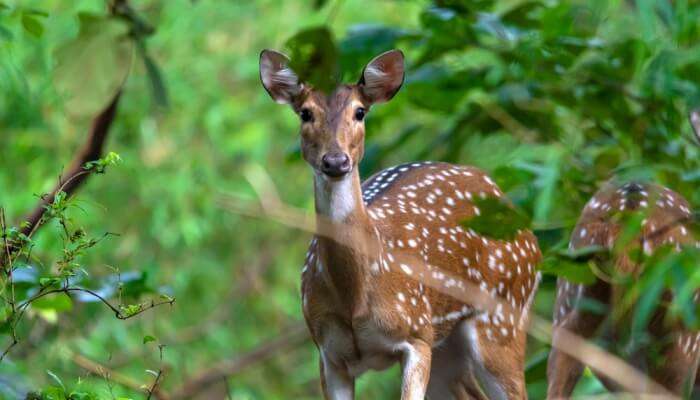 Rangapahar Reserve Forest happens to be one of the most famous destinations in Dimapur. The unique vegetation that has medicinal values and wildlife of this place makes it a prominent one. You will also find a wide variety of bird species in this area, which is why it is the preferred place for bird watchers and wildlife enthusiasts. The medicinal plants of this forest are preserved and are used for preparing medicines for multiple illnesses. Animals such as bear, deer, chitals, wild goat, and many more can be easily sighted in the sanctuary. However, this place is also home to several endangered species, which are found in this area only. The total area covered by the forest is around 49.4 acres of land and is a good retreat for nature lovers.
As this sanctuary is located at a central region of Dimapur, it is close to other popular tourist destinations such as the Triple Falls, Dzukou valley, Japfu peak, Veda peak, and Mokokchung village, and others which make it easy for tourists to go from one destination to another.
Best Time to Travel
You can visit the Rangapahar Reserve Forest throughout the year as the temperature remains pleasant throughout the year. But Monsoons should be avoided.
How to Reach
Air- Land at the Dimapur Airport directly as the place is nearby only
Road- Buses and auto-rickshaws will take to the forest entrance. You can also take private cars or taxis to reach here.
Rail- Dimapur railway station is where you need to reach.
Accommodation- Look out for hotel accommodation in Dimapur for a comfortable stay.
Suggested Read: North East Trip: Explore The Seven Sisters, One Brother, And A Neighbor In 2022
5. Nagaland Zoological Park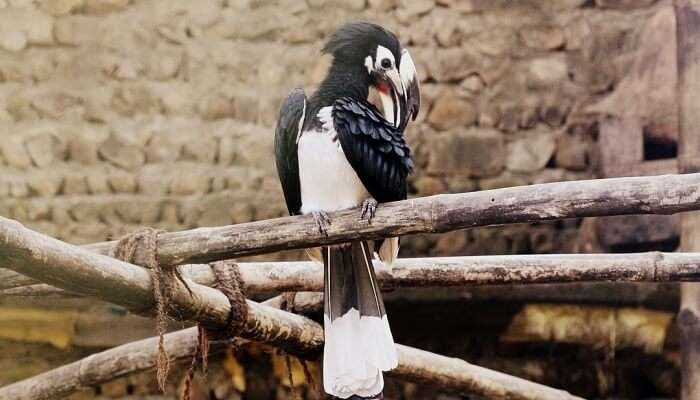 This is a popular tourist destination in Dimapur and is located just 6 km from the main city. The park is enclosed within 176 ha and is located on a rolling plateau and low-lying area, which makes it perfect for the aquatic birds. The park was started with an objective to provide care of the rare plant and animal species in the region and got inaugurated in 2008. Apart from providing a home to these animals, the park authorities also create awareness about plant and animal conservation.
How to Reach
After arriving in Dimapur, take a bus or taxi to this place directly as it is near to the main town.
Further Read: 101 Places To Visit In India Before You Turn 30 – 2022
National Parks in Nagaland are surely a place to be visited by everyone. There is so much to see and spot, especially the amazing wildlife that can be witnessed in its true habitat. If you are also an animal lover and would want to visit these amazing places then all you have to do is plan your trip to Nagaland with TravelTriangle and get camera ready to shoot the best of this place.
Disclaimer: TravelTriangle claims no credit for images featured on our blog site unless otherwise noted. All visual content is copyrighted to its respectful owners. We try to link back to original sources whenever possible. If you own the rights to any of the images, and do not wish them to appear on TravelTriangle, please contact us and they will be promptly removed. We believe in providing proper attribution to the original author, artist or photographer.
Please Note: Any information published by TravelTriangle in any form of content is not intended to be a substitute for any kind of medical advice, and one must not take any action before consulting a professional medical expert of their own choice.
Frequently Asked Questions About National Parks In Nagaland
How many national parks are there in Nagaland?
Well, there are basically five of them which we have already listed.
What is the best time to visit the national parks in Nagaland?
November to February is the best time to visit these parks. Otherwise, if you are traveling during the rains, make sure that you carry the right gear and protective equipment as there are leeches all over.
How can one reach Nagaland?
Dimapur and Guwahati are two airports or railways stations that are the closest to Nagaland. After your arrival, you will need the road route via taxi or bus that will connect you to your destination.
What are the activities that one can do at the national parks?
You can go to the wildlife safari, camping, hiking, and trekking in these areas if it is allowed. It is best to take a guide along with you so that you do not get lost in the wilderness as there are ferocious animals around.
Are there hotels around the national parks in Nagaland?
Absolutely, you can either stay at the forest lodges or hotels that are near to these places. The best thing is that you can try out the local Naga cuisine at such places, which would be a completely different experience altogether.
What are some offbeat things that one can do in Nagaland?
If you are arriving between November- February, you can witness the local festivals such as the Hornbill festival and the Sekrenyi festival, where you will see the local tribes performing their traditions. You can also try out the unique Naga cuisine, go out on treks that would lead you to breathtaking views of the various valleys in Nagaland, and do so much more.
How is the climate of Nagaland?
The weather remains pleasant throughout the year. The winters are cold, and the summers are hot and humid. However, from May to September, the region gets heavy rainfall.
Is their safari accommodation in the national parks?
Yes, you can book safaris on your arrival at the ticket counter itself.
People Also Read:
National Parks In Karnataka National Parks In Assam National Parks In Himachal Pradesh