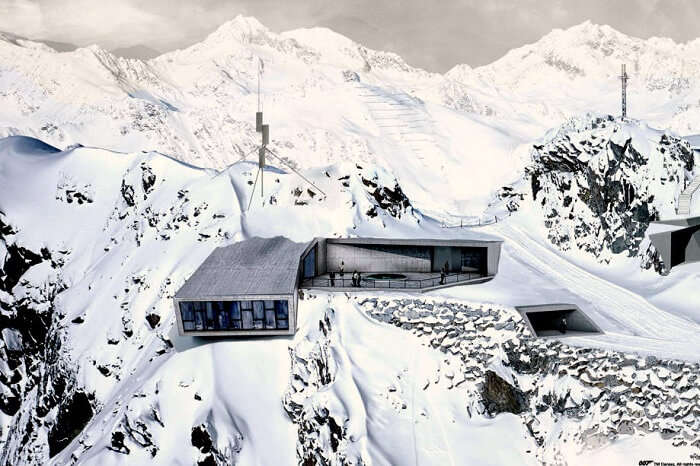 Cover Image Courtesy: 007 Official Website
Other than the action and style, its the backdrops of all James Bond movies that get people talking. From Canada's landscapes in the phenomenal opening sequence of The Spy Who Loved Me to whirling past a colorful Mexico City in Spectre, it's the incredible locations our favourite spy visits that set our hearts racing.
And to commemorate that very essence of all Bond movies, a new museum – the 007 Elements – is coming up in the Austrian Alps that will show any of Bond's recent and memorable destinations.
007 Elements: Design And Architecture
This new James Bond museum has a dramatic aesthetic setting that shall make you feel like you're standing inside one of those evil lairs of Bond's villains. Also infused with the architecture is Bond's reputation for high tech, revolutionary design since Callow wanted it to be "right on the cutting edge of technology" that the Bond movies are famous for.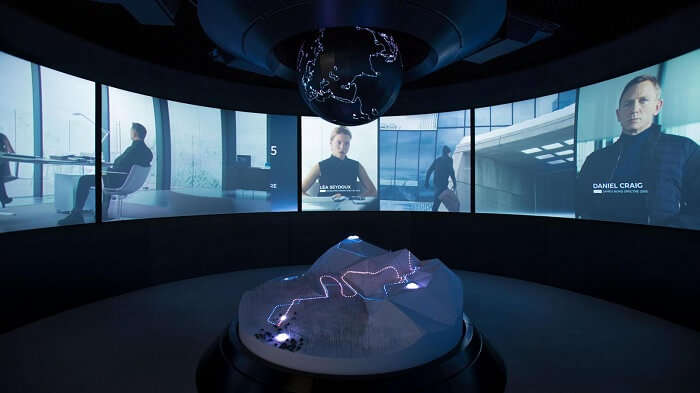 Suggested Read: World's First Beer Pool In Austria – Because There's Nothing Like Too Much Beer
"We wanted it to feel like somewhere that you might see James Bond operate. We obviously referenced back to the classic design style of the 1960s, '70s, '80s Bond films and the production designer Ken Adam, who did all the beautiful buildings, very big, dramatic shapes, brutal angles, lots of bare concrete and technology," says Callow.
"It's actually built inside the permafrost of the mountain and made up of nine independent floating cubes that form together to build this one whole installation," Callow further explains.
And once you're inside the building, you'll find they've placed special emphasis on dramatic, dark chambers and immersive soundscapes, and various iconic Bond props including the full-size airplane from "Spectre". "It's not a traditional museum where you see posters and photographs on the wall and objects in glass cases," adds Callow while promising that the museum will be constantly updated as and when new movies come out.
About The Location
It's an absolutely immersive installation that celebrates Bond's cinematic ventures in the past and the present.
How to reach: The Gaislachkoglbahn cable car
Location: Over the Gaislachkogl mountain in Sölden
Elevation: 3,000 meters above sea level
Nearby: Glacial ice Q restaurant (that was featured in the movie "Spectre")
Opening on: 12 July 2018
"It's an authentic James Bond movie location, it's inside the top of a mountain 3,000 meters up in the air," said museum creative director and James Bond art director Neal Callow. "And we were looking for somewhere high in the mountains with a unique, modern piece of architectural style."
Imagine exploring the cinematic world of James Bond adorned with all the fancy tech you see in the movies, followed by a lavish meal at the equally stunning Ice Q restaurant nearby! Now, in addition to being a lovely skiing destination, the Austrian Alps will also be known for having a secret Bond lair equipped with futuristic tech that will transport you into his adventurous and exciting world. Complete with outdoor adventure center Area 47 and the 4-star Aqua Dome hotel in the vicinity, these mountains are now a perfect summer getaway.
Further Read: The Museum Of Selfies In Los Angeles Will Change The Way You Look At Selfies Forever
There can't be a better way to live a legit James Bond moment! Why wait? Book your trip to Europe right away and live the 007 experience!