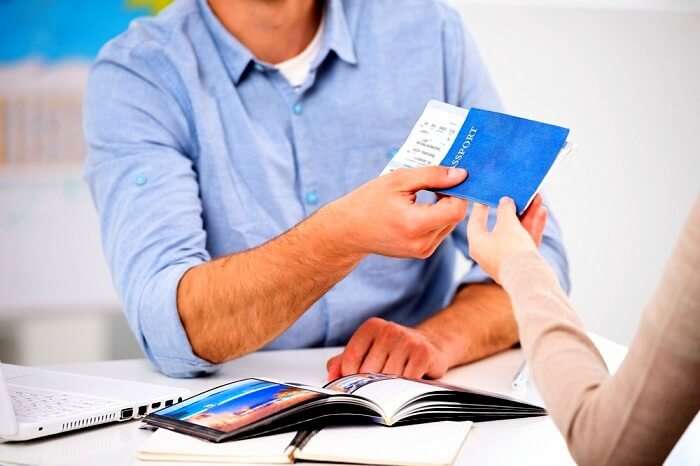 Joining the league of countries who have relaxed their visa application rules for travelers to boost tourism already, is another Arab country in the middle east which looks no less than a paradise. Yes, you read that right! Oman will offer visa on arrival to Indian travelers now as the nation has relaxed its visa rules. But, like most good things come with a twist, it's got one too!
Oman will offer visa on arrival to only those Indian travelers who either reside or hold an entry visa to the Schengen nations like the United States, Canada, Australia, United Kingdom, Japan, and more. According to the reports, Oman Tourism has also mailed a few travel agents saying that"Oman visa on arrival can also be availed by the spouse (husband/wife) and children of the visa holder of any of these six mentioned countries as long as they are accompanying him/her, even if they do not hold a visa from these countries."

Suggested Read: 10 Best Places To Visit In August In Asia For An Easy-Breezy Holiday!
Have an entry visa to a Schengen nation or live there already? Here's how you can avail visa on arrival for Oman!
Make sure you hold & show your passport of the respective Schengen nation at the time of arrival, and ensure that it's valid for not less than six months from the date of its expiry.
Show a confirmed return ticket and reservation in the hotel where you'd be staying in Oman.
Pay a fee of 20 Omani Rial for the visa on arrival at the time of the procedure, which would be valid for a month.
Other countries offering visa on arrival to Indian travelers
Apart from Oman, there are more than 50 countries as of now that offer a visa on arrival to Indians, wherein the top countries are Sri Lanka, Thailand, Maldives, Mauritius, Seychelles, Nepal, Bhutan, El Salvador, Jamaica, Jordan, and Cambodia. So, if you ever plan to visit any of these places, visa in one thing you don't have to be concerned about at all.
The fact that now Oman will offer visa on arrival to Indian travelers is surely a great news as it will open up innumerable opportunities for both Indian leisure & business travelers. So, are you excited to witness the glory of Muscat, Salalah & other marvelous attractions in Oman? Do let us know how you feel in the comments below!