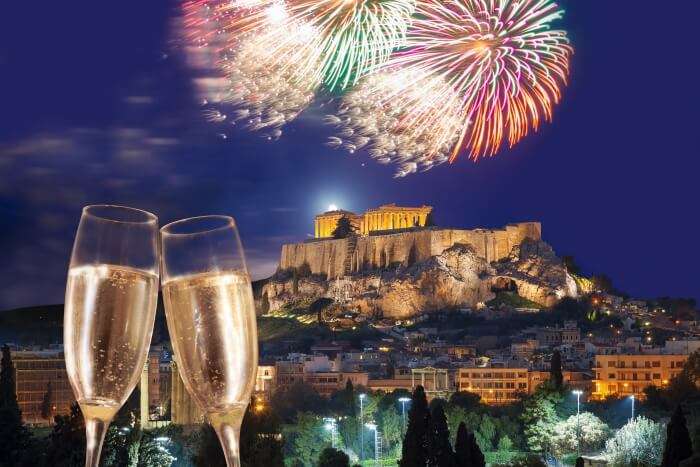 Each country around the world has its own ways of welcoming the fresh year and celebrating these moments. Likewise, New Year in Greece is celebrated as a grand festival with family gatherings, fireworks, and parties in every corner. So if you are planning on enjoying this new year in Greece, you will be captivated by the glamour, loveliness, the beauty of the revealing new year. No matter the kind of person you are, there is something for every type of traveler in you.
5 Things To Do During New Year In Greece
There are many cultures that Greeks perform during New Year and New Year's Eve, that are very unique and interesting. Some of them are noted below so that you can familiarize yourself with the culture there.
1. Vasilopita – the cutting of new year cake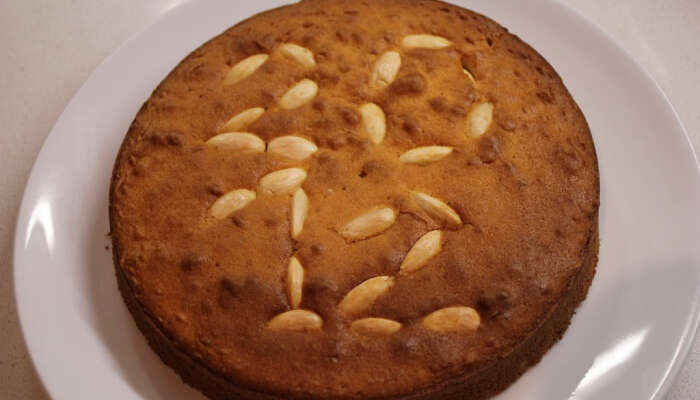 The first day of January is not just for new year celebration but is also Saint Basil's day. This is the very few primordial practices in Greece that is still continuing. For the ceremonies, the cake is first baked with a coin hidden inside. Later the first slice is served to Jesus, the second to the home and the rest to the family. The person who gets the slice with a coin is said to be the lucky one of the year. It is believed to bless your house for a year and is a sign of good omen. Sounds exciting, doesn't it?
---
Europe Holiday Packages On TravelTriangle
Explore the most beautiful places to visit in Europe, from Paris to the Venice canals and from the Greek islands to the Swiss alps. Book customized packages by expert agents on TravelTriangle. Inclusive of airport transfers, cab, resort, sightseeing and meals. Best holiday experience Guaranteed. Book Now
---
2. Kali Hera – Gifts giving and Singing carols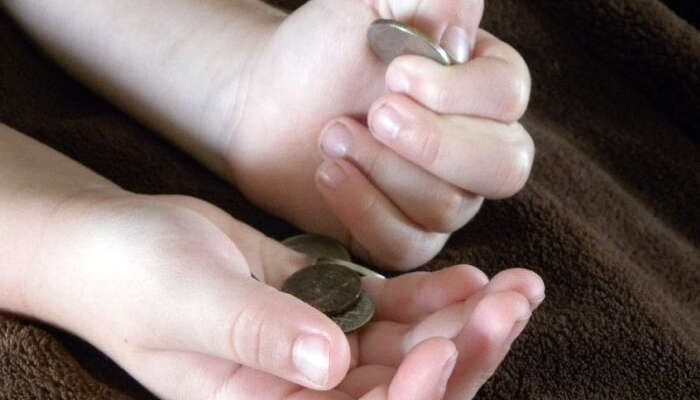 There are plenty of other traditions that occur on this day, but this ones' special and very widespread among children. The children from the close family members are given with some money as a gift. However, nowadays some prefer to give toys and other suitable stuff as toy shops can be easily found across Greece. This custom is also for families to exchange their gifts. Also, It is a popular Greek tradition to sing carols. Children visit neighbor's home, play triangles and Sing "New Year's Kalanda". The neighbors give money to the children as a gift.
Must Read: Greece In December 2018: A Guide To Explore The Gem Of Aegean Sea During Winters!
3. Hanging Pomegranate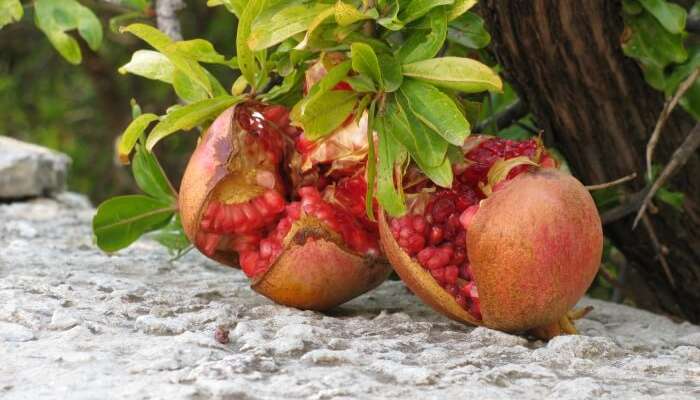 It is a Greek ritual to hang a pomegranate on the front door of the house at night of New Year's Eve. At midnight the family moves away from the house and after midnight one lucky member (mostly child) re-enter the house stepping with right foot. It is believed that the first person to step foot inside the house will bring good luck for everyone in the house. During the entry of the first person after midnight, another member smashes the pomegranate. Tradition says that more the seeds fall on the ground more fortune and luck will enter the house.
Suggested Read: Christmas In Greece In 2018: A Guide For The Lovers Of Christmas Festivities!
4. Hanging Onions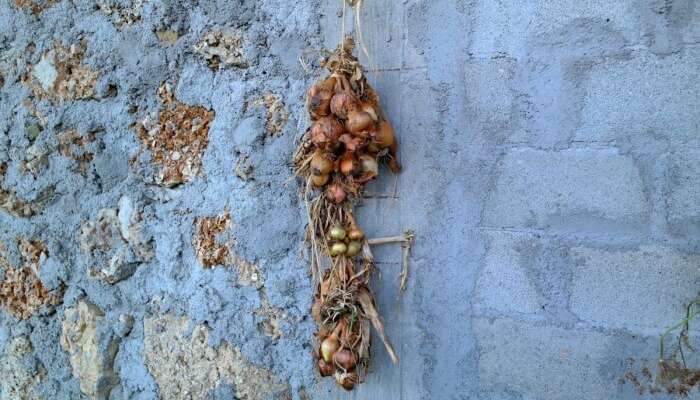 People in Greece involve themselves in lots of rituals that are thought to bring luck and prosperity throughout the year. Hanging onions on the door in every family is among them. After the family attends the day church service at the New Year's Day, they bring an onion to home and hang it at the door of the house. The onion, as per the Greek mythology represent growth and rebirth as they are regarded as highly fertile and productive. This feeling of kindness and generosity is said to endorse success, prosperity, and luck.
Suggested Read: 10 Places To Visit In Mykonos For An Ideal Vacation In The Picturesque Island Of Greece!
5. Playing Cards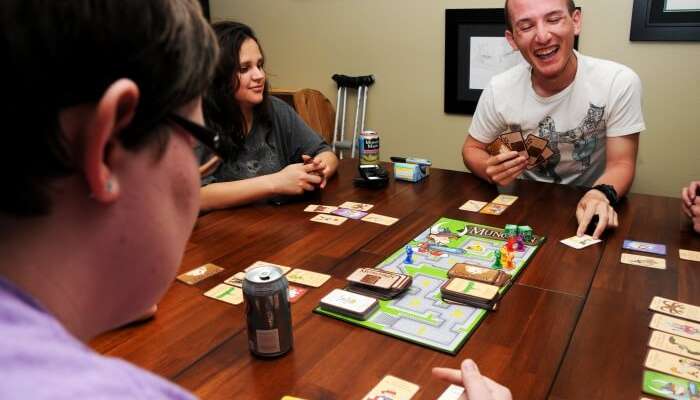 Greek people believe New Year brings luck and fortune. Many people play cards and enjoy their time with family and friends on New Year's Eve and on New Year. The tradition of playing cards lasts for until early morning hours. Board games, dice, and the State lottery are also played as a symbol of luck. If the cultures there make you wanna pack up your stuff and fly to be a part of Athens Greece new years eve 2020 or in any other part of the country.
Suggested Read: 15 Greek Islands That Must Figure In Your Greece Travel Itinerary
6 Places to Visit In Greece During New Year
Here are some of the options to consider for this year's new year in Greece 2020 for moments filled with utmost joy and excitement which can be treasured forever:
1. Parnassos Ski Resort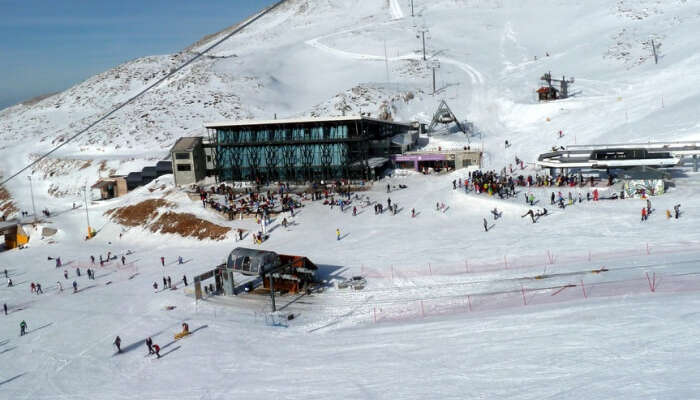 Amongst hundreds of ways to celebrate the day, the more unusual but the most exciting one is spending the day skiing at the Parnassos Ski Resort. The resort is about two hours far from the capital – At
hens and opens up at night on the 31st. They host lists of free activities from mini carousel, games, play park and theatre. It is perfect for couples to step aside crowd and enjoy peaceful nature on New Year.
Suggested Read: 12 Best Resorts In Greece That Make You Feel Like Royalty
2. Firework demonstrations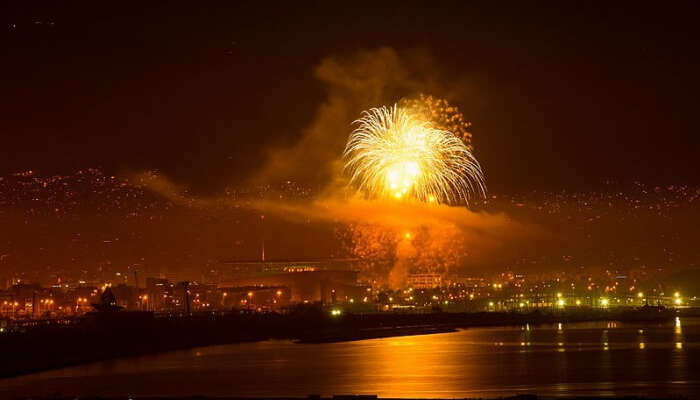 Once the midnight approaches the most awaited moment for many children and adult approaches. Thousands of fireworks light up the entire sky of Greece to bring a beautiful view and bright lights all over. This definitely will bring awe in you and the shows are all different from city to city and are all glorious to watch. If you are in the capital, Athens new year eve is just as happening. However, If you are looking for something entertaining and lively for the entire family then this would be what you are looking for.
3. Visit Athens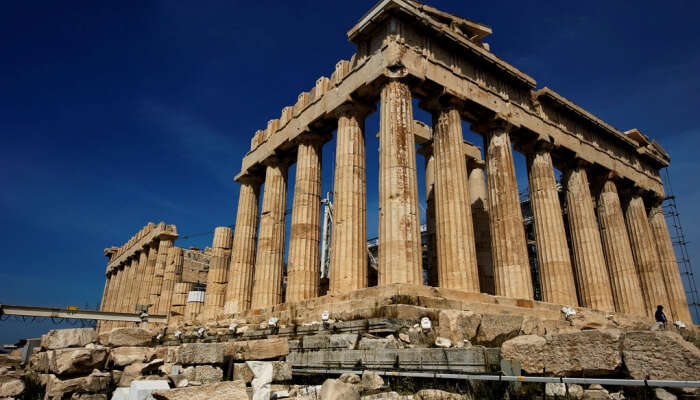 The capital is said to be the most ancient and romantic cities in entire Europe. It's the largest city of Greece and dominates the Attica region with a recorded history of around 3400 years. Athens new year's eve is very fascinating in many ways as it is as grand and has a variety of celebrations all around the city. For those people who wish to celebrate the year avoiding crowds and traffic jams and try the local food taste, Mezedopoleio – a Greek cuisine expert restaurant would be an option. They are a local small and traditional establishment across the city that offers a very informal combination of Greek appetizers – wine or spirits and live music.
Suggested Read: 10 Hotels in Greece That Are A Treat For The Senses!
4. Seaside or Syntagma?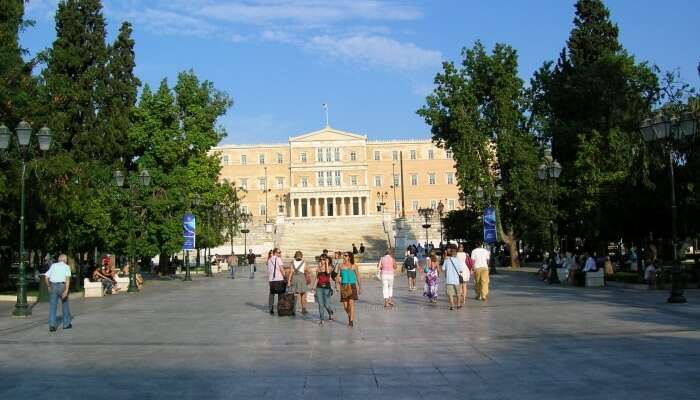 At the end of the day, as the sun sets and the moon blooms, go for a walk and wander around Syntagma Square. And if you feel like giving a new kickstart to the year by having a luxurious start to 2020, then consider visiting Grande Bretagne where you can choose among Tudor Hall, Roof Garden or Winter Garden. Your choice might depend on whether you favor DJ set, String quartet or live jazz music.
5. New Year Countdown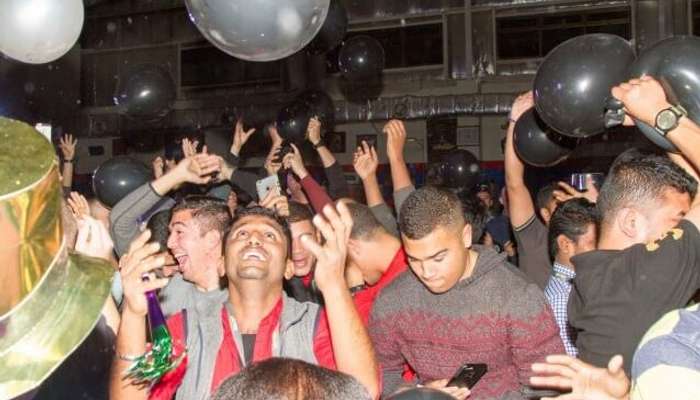 The official countdown of Athens new year's eve 2020 organized by the Municipality of Athens, with the support of Athens Culture Net and the Stavros Niarchos Foundation takes place in Thiseio. The programme will be hosted by some of Greece's most renowned and notable singers, actors, TV personalities and celebrities. Multiple Musical/Orchestra bands shall perform on that day including the Circus school of Athens and the Athens Philharmonic Orchestra.
Further Read: A Honeymoon In Greece Is All You Need For A Perfect Beginning Of Your Married Life
It's time to pack your bags, get your New year vibes coming and prepare yourself to begin a New Year in Greece with all dazzle and sparks that the country has to offer. The countdown has begun for booking your tickets to Greece . Hope it brings you happy holidays along with an even better New Year!
---
Looking To Book An International Holiday?
Book memorable holidays on TravelTriangle with 650+ verified travel agents for 65+ domestic and international destinations.
---
Frequently Asked Questions
How does Greece celebrate the new year?
On New Year's Day in Greece, families get together for a big feast and it is on this day that St. Basil or Agios Vasilis deliver his gifts to children. It is the day that the traditional 'Vasilopita' is cut – a celebratory cake dedicated to St. Basil that is cut for good fortune.
What is the weather in Greece in December?
The average temperature in December is 12°C (54°F), while the average low is 9°C (48°F), and the average high is 14°C (57°F).
What New Year's tradition started in Greece around 600 BC?
In the years around 2000 BC, the Babylonian New Year began with the first New Moon, after the Vernal Equinox, which is the first day of spring.
People Also Read:
Greece In December Greece Castles Honeymoon In Greece
Comments
comments