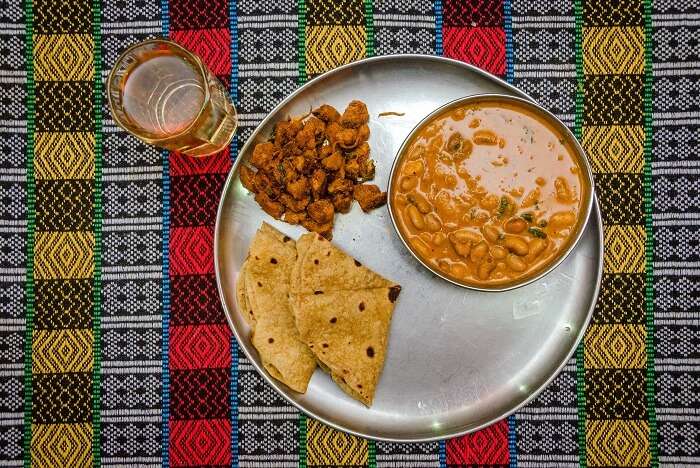 Marseille, France's oldest and second largest urban conglomeration after Paris, is always flooded by tourists who are seeking seaside attractions. Its gorgeous scenic locales, serene blue waters and multi ethnic heritage, among other things, make it heaven on earth. The restaurants in France are famous for accommodating cuisines from all over the world. Take for example, the Indian restaurants in Marseille cater to the needs of Indian visitors as well as locals. These restaurants also welcome people of other nationalities who are willing to hog on Indian dishes.
Top 10 Indian Restaurants in Marseille
The second largest French city of Marseille appeals to people from across the world who seek memorable culinary experiences. If you are seeking Indian food, then you've come to the right place. We've shortlisted 10 Indian restaurants in Marseille which serve incredible Indian food:
1. O' Pakistan

O' Pakistan is one of the best restaurants in Marseille. The cuisine is a conglomeration of Indian and Paki cuisine. This restaurant welcomes guests with a lot of warmth. The halal is a hit with the locals and the tourists. Being located in a picturesque and exotic setting, the restaurant ensures that the best of Indian and Asian dishes are served in an atmosphere which every guest likes to cherish. The recipes are prepared under the guidance of experienced chefs who apply traditional techniques and use only local ingredients to cook the recipes.
Must try: Samosa Viande, Mis Entries, Mughli Chawal, Thali Viande
Location: 11 rue des 3 Rois La plaint, 13006 Marseille France
Cuisine: Indian, Middle Eastern, Pakistani, Asian
Cost for two: INR 1212/-
Zomato rating: 4.5/5
Must Read: 10 Mountains In France To Add In Your Itinerary When Planning An Adventurous Trip
2. Palais du Maharajah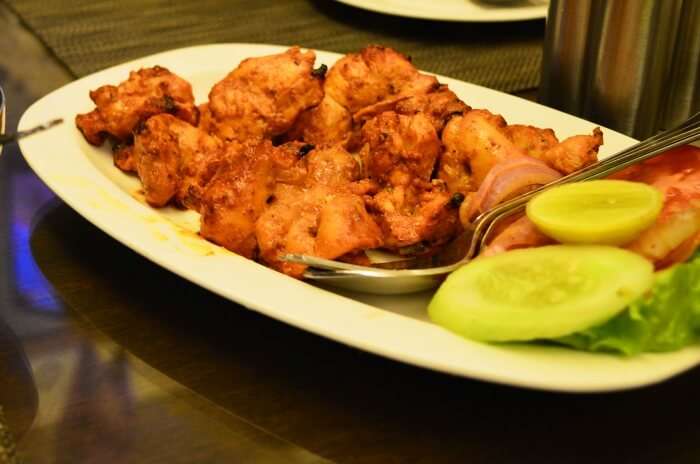 Considered a truly dynamic place to feel the Indian culinary aroma, Palais du Maharajah restaurant thrills its guests with innovative, authentic Indian cuisine recipes in a lively and calm atmosphere. Apart from the Indian dishes, the visitors are served sumptuous French cuisine as well. With time, this restaurant has also become a one-stop solution for those people expecting Indian food in France.
Must try: Cheese Naan, Pizza, Fast Food, Basmati Rice Biryani
Location: 151 route des 3 Lucs, 13011 Marseille France
Cuisine: Indian
Cost for two: INR 1,200/-
Zomato rating: 4.5/5
3. Le Thali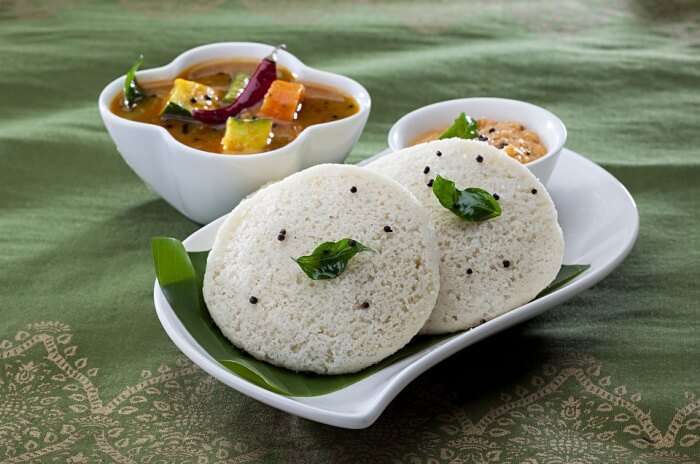 Located in the heart of Marseille, Le Thali welcomes its guests with lush Indian decor. Apart from its certified halaal meat that is popular with the diners, this restaurant also serves various high quality Indian dishes infused with the flavor of homemade spices and herbs. Whether you want to make your date extra special or you are visiting with friends and family members, this restaurant is worth spending quality time at and having great Indian food. They prepare Indian dishes using fresh and local ingredients.
Must try: Chicken Curry, Naan, Rice, Vegetable
Location: 195 Route des Trois Lucs, 13011 Marseille France
Cuisine: Indian, Pakistani
Cost for two: INR 927/-
Zomato rating: 4.5/5
Suggested Read: Chateaus In France: Stay Amid The Majestic Structures Of The Land
4. Sri Ganesh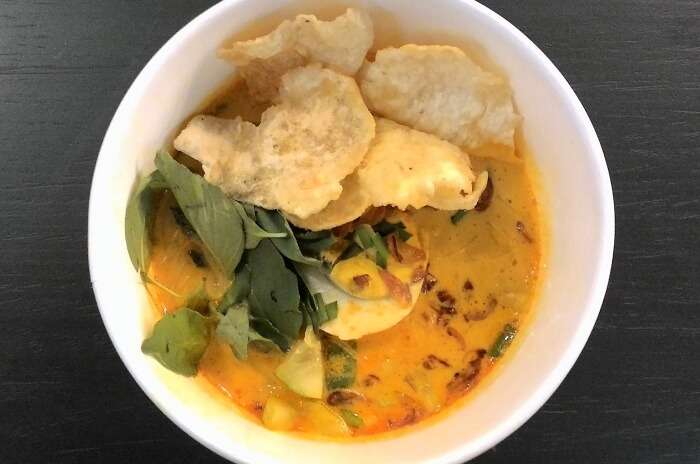 Sri Ganesh restaurant is one of the most popular and well-established Indian restaurants in Bordeaux that serve the masses with traditional recipes of the Indian cuisine. Mr. and Mrs. Manogaran opened this restaurant some years back to serve the diners with authentic Indian food. Here, the chefs comes to you and asks for your preferences before preparing food for you. For a personalized experience, head to Sri Ganesh.
Must try: Curry Rice, Thali, Paneer Tikka, Butter Masala
Location: 25 Place aux Huiles 25 Place Aux Huiles, 13001 Marseille France
Cuisine: Indian
Cost for two: INR 784/-
Zomato rating: 4/5
5. Shimla Restaurant Indien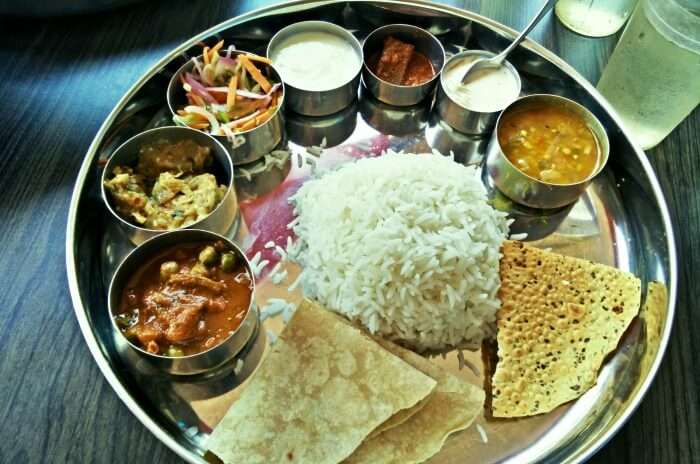 Shimla Restaurant Indien is a refined and contemporary approach to Indian dining in France. Here heritage, modernity and current trends walk hand in hand. Located amidst scenic beauty, this restaurant offers you peaceful and calm environment while you dine. If you are looking for avfine dining experience in Marseille and are on the look out of Indian restaurants to take your date to or to host a birthday party or an office meeting, then your search ends with Shimla Restaurant.
Must try: Chana Paneer, Shahi Jhinga, Onion Rice, Lemon Rice and Garlic Naan
Location: 27 rue d Italie, 13006 Marseille France
Cuisine: Asian
Cost for two: INR 750/-
Zomato rating: 4.5/5
Suggested Read: 13 Festivals In France That You Cannot Afford To Miss On Your Visit To L'hexagone In 2022
6. Bombay Grill

Whether you want a sweet dish from Kashmir, scented curries from Bengal or different types of grilled tandoori chicken from Rajasthan, the Bombay Grill restaurant won't disappoint you. The eating joint is famous for its diversity of food and serving a bevy of Indian cuisines that are popular all over the world. This restaurant stays true to its agenda of serving delicious Indian food.
Must try: Karahi Murgh, Kashmiri Pulao, Lamb Karahi and Prawn Curry
Location: 79 Promenade Georges Pompidou, 13008 Marseille France
Cuisine: Indian
Cost for two: INR 850/-
Zomato rating: 4/5
7. Le Kashmir-Lounge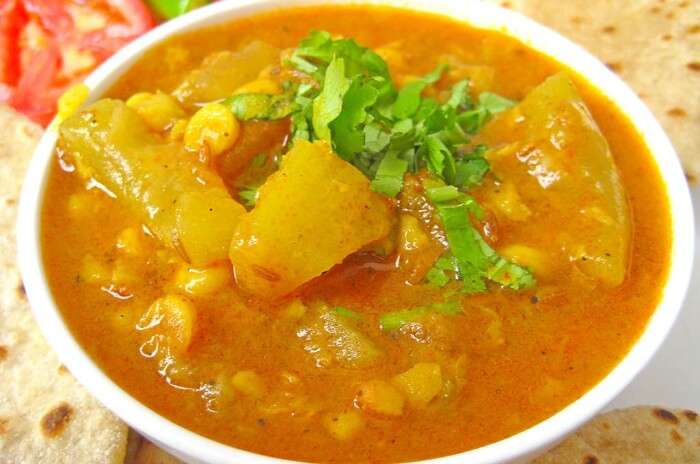 The Le Kashmir-Lounge offers Indo-Pakistani and Indian cuisine over wood fire. The dishes of Le Kashmir Lounge are infused with a commingling of European flavours and Indian spices and herbs. If you'd like your food to be more spicy, you can ask the server to turn the heat of the dish up a notch. The restaurant believes in making its diners happy.
Must try: Chicken Curry, Mutton Raan, Gobi Aloo, Bread n Butter
Location: 18 rue de la Paix Marcel Paul, 13001 Marseille France
Cuisine: Indian, Pakistani, Middle Eastern
Cost for two: INR 1200/-
Zomato rating: 4/5
Suggested Read: Scuba Diving In France: Get Your Gear Out For A Transcendent Underwater Experience
8. Moharani Restaurant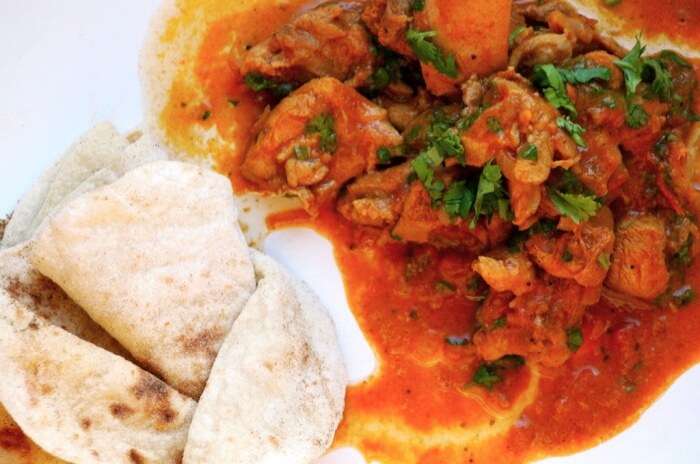 Moharani Restaurant is an Indian cuisine restaurant with global popularity. It is a popular name among the Indian community as well as locals in France. This restaurant welcomes guests from across the world to get inspired with the fascinating culture of India, especially North Indian traditions. The tourists flock here in great numbers to enjoy awesome dishes from the North, East, West and South Indian cuisines. Each dish is prepared uniquely and exclusively for the diners.
Must try: Chicken Curry, Mutton Curry, Paneer, Wines
Location: 40 cours Julien, 13006 Marseille France
Cuisine: Indian, Asian, Bangladeshi
Cost for two: INR 1212/-
Zomato rating: 4.5/5
9. Namaste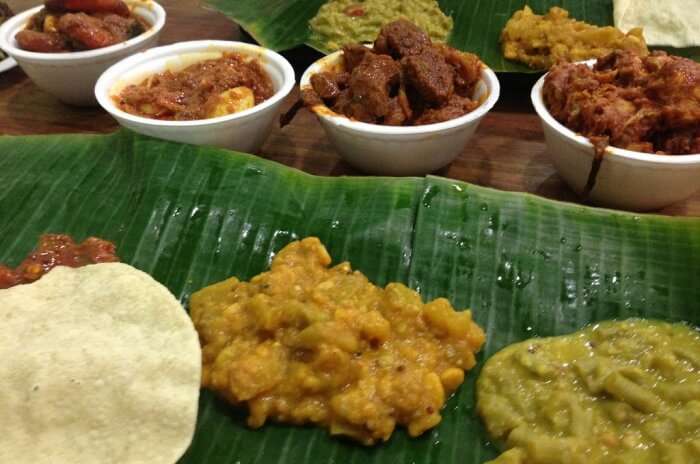 Namaste Restaurant is a fantastic place to dine at in Marseille, France. You will find all the Indian food items prepared here in Indian style. Over a period of time, this restaurant has attracted vegetarian and non-vegetarian food lovers to enjoy the best of Indian dishes which are healthy and gluten free. The dishes served here indeed remind you of the taste of India.
Must try: Mutter Paneer, Jhinga Namaste, Kashmiri Pulao, Sada Naan
Location: 43 avenue du Prado, 13006 Marseille France
Cuisine: Indian
Cost for two: INR 1312/-
Zomato rating: 4/5
Suggested Read: French Coastal Towns: A Breathtaking Journey Along France's Mesmerizing Coastline
10. Ashoka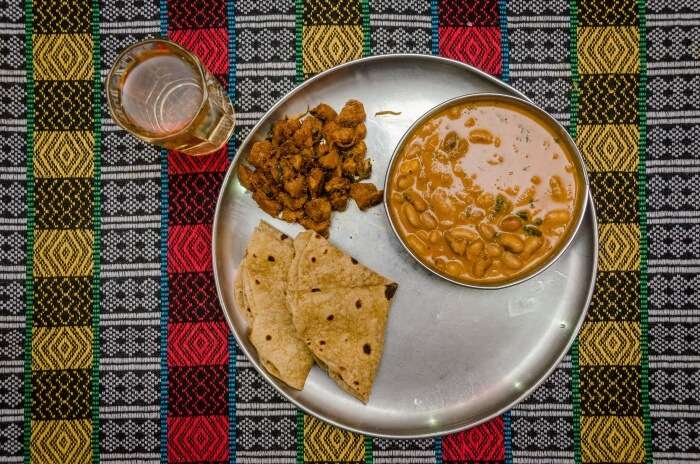 Ashoka restaurant is one of the best restaurants in Marseille which serves its guests many delicious and healthy dishes popular worldwide. The chefs of this restaurant do not add any artificial colors, preservatives or flavor enhancers with an aim to serve authentic dishes to its diners. This restaurant serves the best and most novel Indian dishes by introducing fusions and dishes that are popular worldwide.
Must try: Mixed Vegetable Curry, Baingan Bartha, Naan, Jeera Rice, Natural Yogurt
Location: 7 rue Fortia, 13001 Marseille France
Cuisine: Indian
Cost for two: INR 700/-
Zomato rating: 4/5
Further Read: 10 Exotic Wildlife In France That You Can Spot On Your Vacation
We're absolutely sure that your visit to these restaurants will make you feel like you're right at home, in India. The food is served in typical Indian style and the chefs ensure they use Indian herbs and condiments to enhance the taste of the food they whip up. To enjoy traditional Indian cuisine in a cozy atmosphere, these Indian restaurants in Marseille are perfect for you. You can enjoy fine dining on an open terrace or in-house, depending on your preference. Take a trip to France to explore these culinary delights.
---
Looking To Book An International Holiday?
Book memorable holidays on TravelTriangle with 650+ verified travel agents for 65+ domestic and international destinations.
---