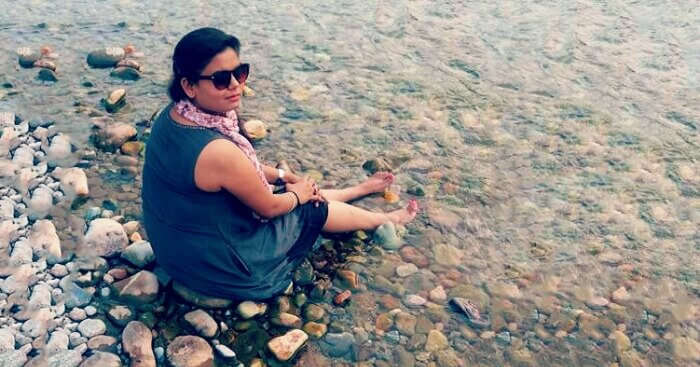 Right when a shining advertisement of TravelTriangle's weekend trip to Jim Corbett caught her eye, she saw it as an opportunity for that quick, relaxing break she longed for. She grabbed it and booked herself a 1 night 2 days Jim Corbett tour package that included her transfers, accommodation and meals. Post a weekend well spent in those picturesque hills and wildernesses, Nidhi gives an account of her adventurous escapade to Jim Corbett.
Trip type: A solo trip turned into a group adventure!
Duration: 1 night 2 days
Budget: INR 4,500/- per person
Destination: Jim Corbett
Inclusions: Transfers, accommodation, meals, sightseeing, & morning Jungle Safari
Since I love traveling, I am always on the lookout for short escapes from the city where I can relax and not think about work for a few days. So, when I came across TravelTriangle's ad on Facebook for a weekend trip to Jim Corbett, I decided to go for it. I checked out the details and was super happy with the reasonable price of the trip.
I quickly filled the form with my details and was soon contacted by their Travel Representative Aakash who answered all my queries and assisted me well regarding the trip. Post a smooth booking and payment process, I prepared myself for the exciting adventure underway!
Gallivanting away to the hills and stepping into this wild heaven post a cheerful bus journey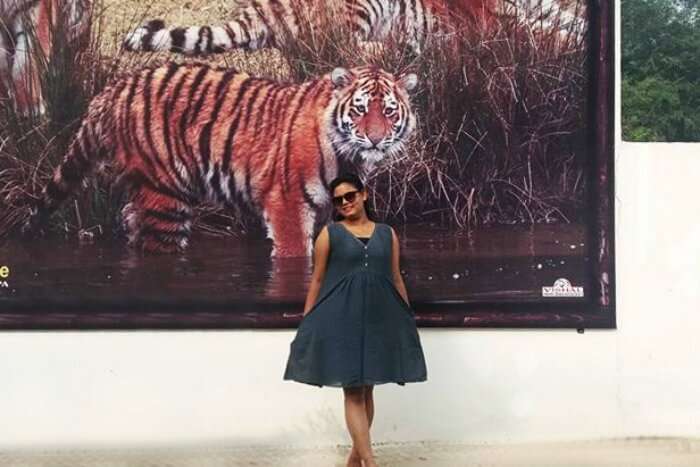 Throughout the journey, we laughed, gossipped, and got acquainted with other people who'd come on the trip. Then instead of reaching our hotel at 11 as planned, we landed there as early as 7 am and realised we'd have to spend the entire morning in the lobby as we'd not be allowed to check-in early. That was when our trip coordinator, Aakash, came to our rescue and tried to negotiate with the hotel staff for an early check-in. To our relief, they agreed and we all carried our tired selves to our rooms to freshen up and rest.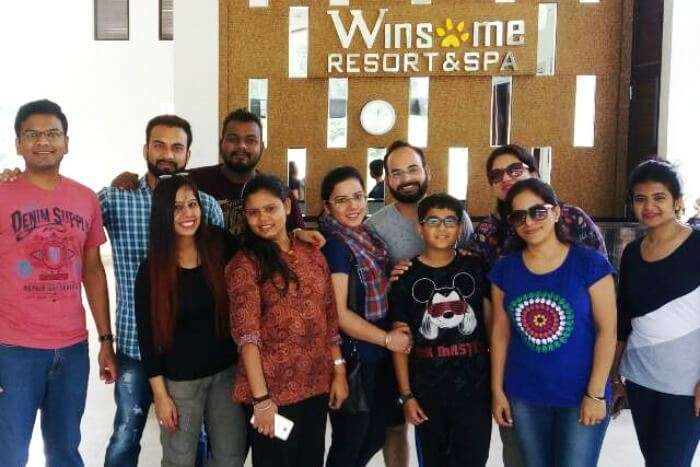 What first grabbed my attention was the massive, opulent structure of this 4 star hotel property. But what actually took my breath away was the ultra spacious rooms we'd all been provided. And to my utter delight, I was given a room with a handsome view of the pool!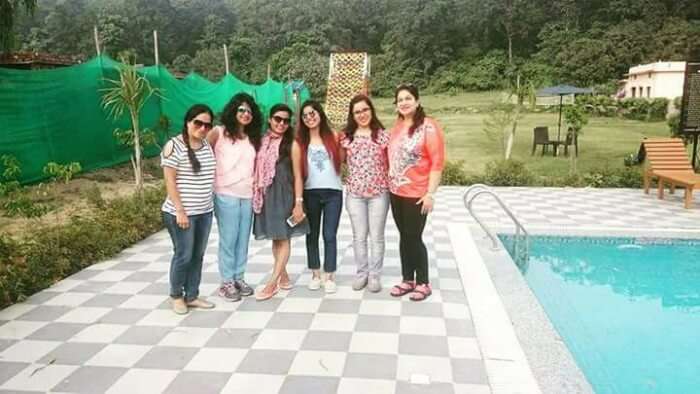 30 Resorts In Jim Corbett For 2022 That Are Definitely A Class Apart
We all freshened up in our rooms and took some rest, admiring the beautiful hotel property and the fresh surroundings.
Seeking eternal blessings at holy shrines and sitting by the banks of tranquil streams watching the sky change colours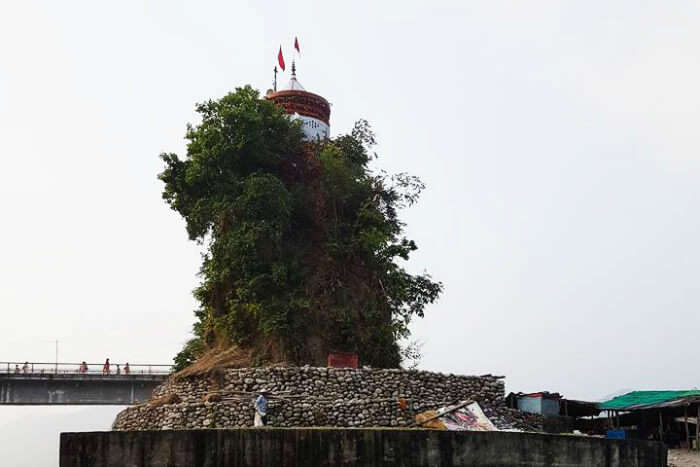 Post breakfast, we proceeded to Garjiya Devi Temple, a famous temple in Jim Corbett located near the village of Ramnagar. After spending some time at this peaceful sanctum, we decided to check out the nearby Kosi river.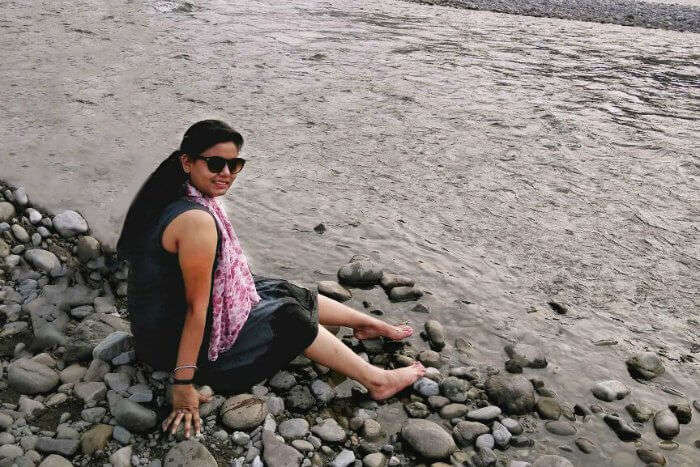 I sat on the banks of the stream, simply revelling in the company of the cool, crystal clear water and my picture-perfect surroundings. After clicking some pictures at the stream, we returned to the hotel.
An adrenaline pumping, spine-tingling Night Safari in the dark jungles of Jim Corbett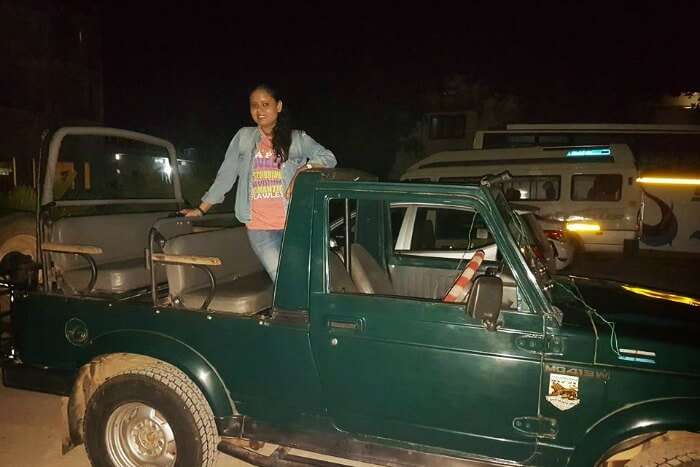 Late evening we proceeded for a night jungle safari in the wildlife sanctuary. Though I've been on plenty of wildlife safaris before, I was a little frightened for this one as we undertook it in the dead of the night and the only source of light in that pitch black, dense jungle was the headlights of our jeep.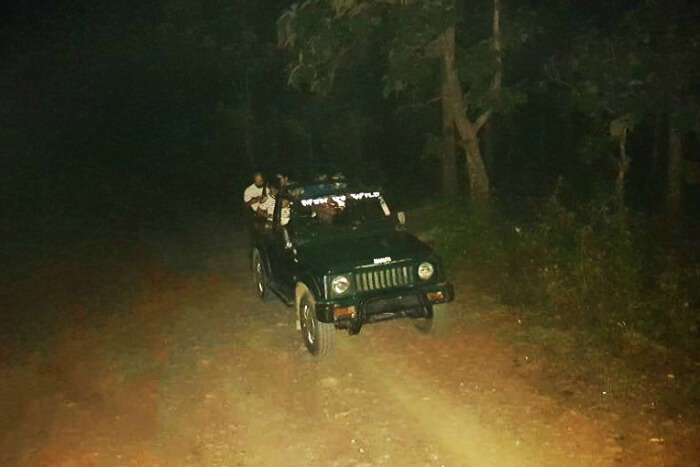 19 Amazing Places To Visit In Uttarakhand In Winter Of 2022
We spotted various swamp deer and rabbits as our vehicle weaved its way through those dark, and somewhat spooky thickets. We returned to our hotel to have dinner and then left again, hopping about in the localities while the town slept the night away.
An early morning Jungle Safari: A rejuvenating ride through dense forest covers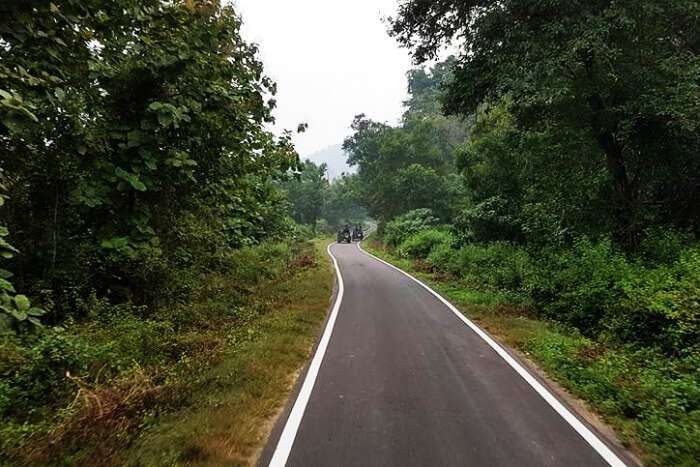 At 5 am in the morning, we commenced our morning Jungle Safari and drove through lush green landscapes and dense tree covers, while I hoped all the way to spot a tiger or two!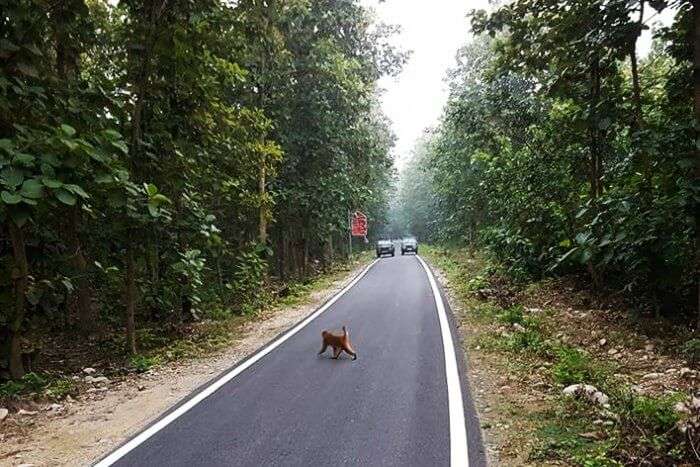 We came across many deer, monkeys, and a rather violent herd of elephants on rampage. Post a scintillating safari experience, we headed back to Delhi.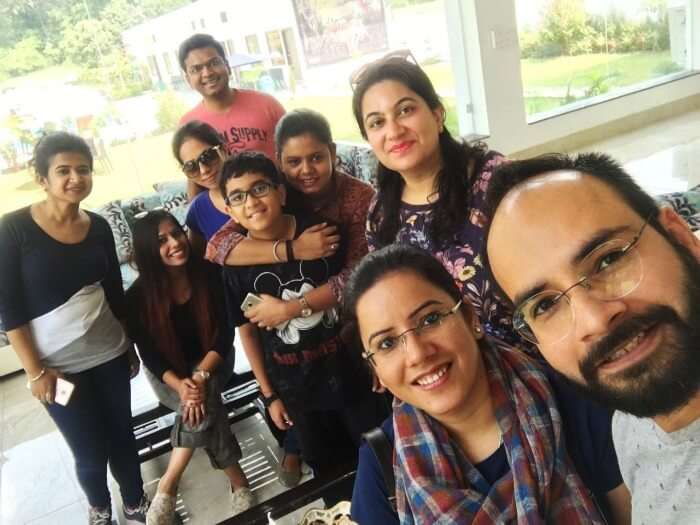 Top 51 National Parks In India In 2022: A List You Just Can't Ignore!
With surprises at every turn, Jim Corbett never fails to fascinate. My short budget trip to Jim Corbett gave me unforgettably luxurious experiences to cherish.
What I loved: The trip was a totally value for money experience, majorly because we stayed at a 4 star hotel at such a less price and received all luxurious amenities which one wouldn't otherwise receive at such economical costs.
The other most exciting aspect of my trip was the Night Safari, where I was scared as well as super excited as to what we might encounter!
What I didn't love as much: Nothing, as such! In fact, this was one trip where I was fully satisfied.
Tips for future travelers: Carry warm clothing as it tends to get a little chilly in the morning. Wear comfortable footwear.
Set off on dauntless safaris or trek through enchanting landscapes on your fun weekend getaway. Pick from our range of exciting weekend tour packages and ride away!
---
Long Weekend Trips Starting @ Rs 3499/-
Take a trip to spend the upcoming long weekend with your buddies.
✓ Stay at 4 star rating hotels with local sightseeing, meals and transfers.
✓ Travel in AC coach round trip (from Delhi).
✓ All Inclusive Deal– Camping, Jeep Safari & Trekking as per itinerary
✓ Sign up NOW to celebrate the long weekend out of town!
---
Comments
comments