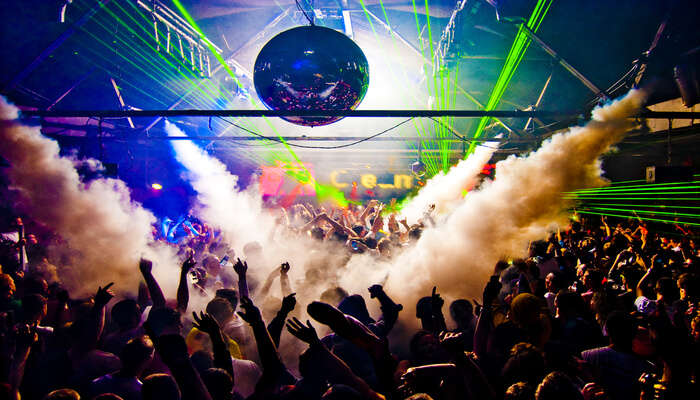 Goa, India's party destination is also a paradise of entertainment. It is the perfect destination for night parties and an ever more entertaining nightlife. Partying in Goa is truly enjoyed by tourists from all over the world who love visiting this place to enjoy the vibe. The hassle free lifestyle and the pleasant weather in Goa is enjoyed and thoroughly preferred by tourists of all ages. Nightclubs in Goa are a major attraction of nightlife which offer great entertainment to the party goers. The clubs are situated at some of the most happening places in Goa that enjoy huge crowd dancing the night away.
Best Time To Visit Goa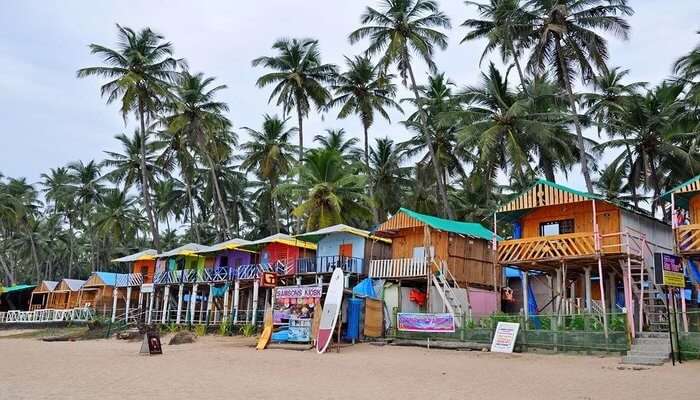 Winter in Goa is one of the best times to visit and celebrate its vibe. The months of November to March are the ideal time to visit the tropical land as a result of which maximum tourists flock around this time. Goa weather at this time is perfect while the streets are filled with a lot of holidaymakers who love basking in the sun. Winter in Goa is a fun time to indulge in a lot of carnivals, fairs, festivals and parties, especially during Christmas and New Years. It is referred to being the holiday season, and hence peak tourism is experienced at this time. As a result, you will also experience a high price of hotels and resorts.
Must Read: 8 Incredibly Interesting Museums In Goa: From The Ancient Centuries
Best Night Clubs In Goa
1. Tito's Bar and Club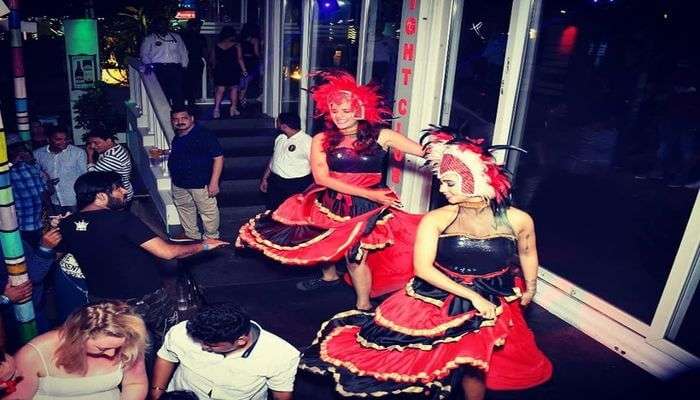 Image Source
If you have come to Goa, you would know about Tito's as it is of the most popular clubs and also the oldest. It is located in North Goa near Baga Beach in a lane that is filled with various other restaurants and clubs. This is widely known for the wide dance floor which seems to get the atmosphere grooving. By serving some unique cocktails and food, the club seeks to cater to everyone's taste buds as well. Private parties can be arranged in this club that offers a private area on the second floor. The club is popular for hosting varied theme nights such as Ladies Night, Karaoke night, Bollywood vintage night and so on.
Ideal for: Parties, bachelorette, birthdays, special occasions
Timings: 6 PM to 3 AM
Location: Tito's Lane, Calangute
Cost for two: INR 1500
Suggested Read: Sao Joao Festival In Goa 2019: Soak In The Spirit Of Celebration!
2. Antares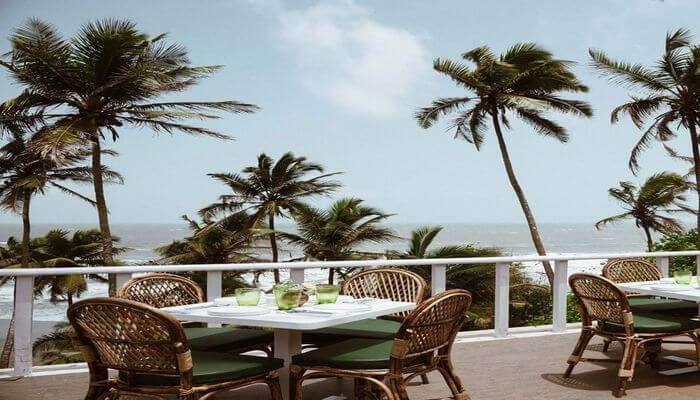 Image Source
Situated on the cliffs of Vagator Beach, this popular club is a favourite among all. The club also has a restaurant attached that serves as one of the aesthetically pleasing looking places in Goa. Offering a diverse range of cuisine, the club promises to cater to each taste bud. Tourists highly prefer this place due to the presence of varied cuisines such as continental, French, Italian, Indian, Goan and so on. Being located on the cliffs, it serves as one of the most visited clubs by tourists all across the world. The best time to visit this place is during sunset when you can get a mesmerizing view of the sun setting on the lap of the beautiful landscape.
Ideal for: Parties, eating, exploring multiple cuisines, watching the sunset, relaxing
Timings: 12 noon – 12midnight
Location: Small Vagator Beach, Ozran, Vagator, Goa
Cost for two: INR 1800 onwards
Suggested Read: 15 Luxury Villas In Goa: Ditch Hotels For An Intimate Escape In 2019
3. Soro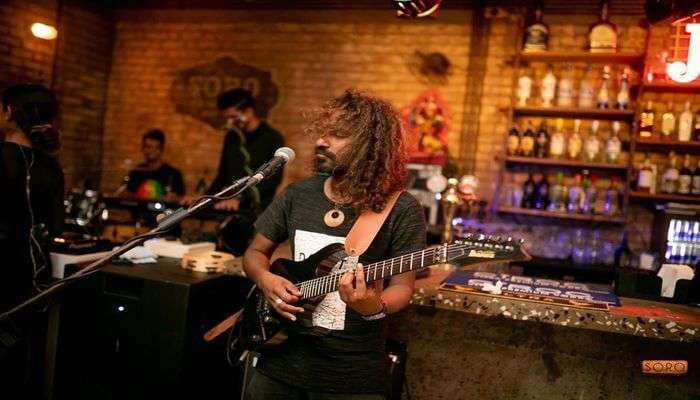 Image Source
The word soro means alcohol in Konkani, and there can never be any other apt name for a bar. This is located in an old Goan house that offers pleasant outdoor seating along with a pool table. To liven up the entertainment quotient, the bar club offers live band entertainment on a few nights with an in-house DJ playing throughout the week. It does offer not only a club arena but also is a great place for you to play pool, dance and just lounge around to watch the night pass by. One of the unique things about this club is their Salsa nights which are hosted every Sunday. An instructor visits the club and teaches the visitors the initial dancing steps with everyone enjoying the dance form with their own moves.
Ideal for: Relaxing, lounging, listening to live music, partying
Timings:
Location: Badem Junction, Vagator
Cost for two: INR 1200
Suggested Read: Plan A Honeymoon In Goa In 2019 And Ride The Myriad Waves Of Romance
4. Silent Noise Club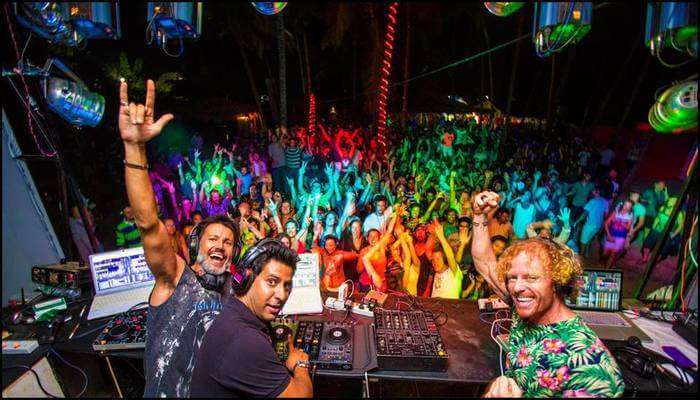 Image Source
Heard about headphone party? Well, this club rightly makes you enjoy this beautiful concept with a spectacular background setting. Just like any loyal user, this club too has an expansive loyal following. The club hosts the best DJs who play a diverse range of genres that includes electro-punk, funky music, trance, EDM, Indian, Bollywood, pop and various others. Enjoy the beautiful vibe by putting on your headphones while surrendering yourself to the beats and rhythms of music. The added beautiful views of Palolem beach acts as the best background setting and accentuates the party scene.
Ideal for: Partying, bachelorette, birthday parties, special occasions
Timings: 9PM-4AM (only Saturdays)
Location: Riverside, South End Palolem Beach, Canacona
Cost for two: INR 1600
Suggested Read: Christmas Celebration In Goa Is The Perfect Way To Soak In The Festivities In 2019!
5. LPK Waterfront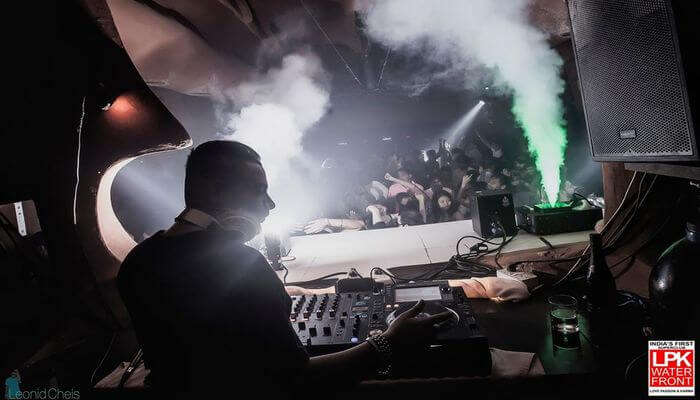 Image Source
LPK Waterfront stands for Love Passion Karma, and as the name suggests, it is indeed one of the most exotic clubs of the party paradise. The name perfectly describes the surrounding ambience and club interiors. It is surrounded by terracotta statues while offering an exotic and off-beat look. It surrounded a hill and a river which marks the best scenic beauty offered by the exotic club. With a historical architecture, the club aims to impress tourists with a taste. If you wish to visit this place, the best time to hit LPK is on a Saturday.
Ideal for: Partying, bachelorette, birthday parties, occasional parties
Timings: 9.30 PM-3.30 AM
Location: Situated near the banks of river Nerul in Candolim
Cost for two: INR 1500
Suggested Read: 25 Amazing Places To Visit In South Goa In 2020 For A Fun-Filled Beach Vacation!
6. Club Cabana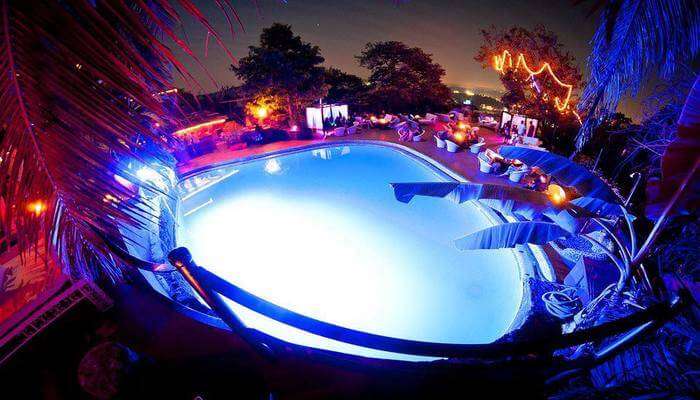 Image Source
If you are looking for a happening night club, Club Cabana is the place to visit. Being situated on top of Arpora Hill, the club promises to offer a breathtaking view. It is highly preferred by individuals seeking to party their heart out in the presence of the neon-lit. It also comes with an open-air bar along with a multi-level dance floor that attracts a large number of party tourists. Its outdoor area is decorated with a big pool situated in the centre along with an exclusive reserved area for ladies which ensures complete safety and privacy. There is a parking area available for you to park your cars. Guests can also climb their way up a hill with the help of their Jeep.
Ideal for: Partying, bachelorette, birthday parties, occasional parties
Timings: 9.30 PM-4 AM
Location: 82, Sim Waddo, Arpora Hill, Anjuna, situated near Anjuna's Saturday market
Cost for two: INR 2,500
Suggested Read: New Year Parties In Goa 2020: 27 Popular Events And Venues
7. SinQ Night Club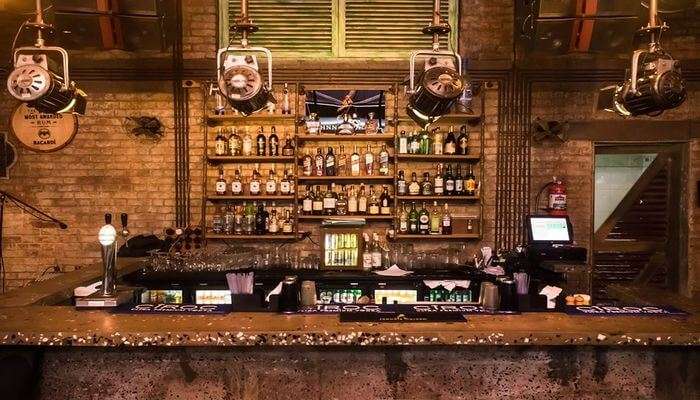 Image Source
In addition to the old clubs, there are new ones that are causing a stir among the party enthusiasts. SinQ similarly is a newly opened bar that comes with a poolside lounge along with a nightclub. Located near Taj Holiday Village and hosts some of the greatest DJs of the country playing their favourite tracks. The lively nightlife is surrounded by a robust sound system that will make you get up and instantly hit the dance floor. There are cabanas decorated besides the pool where you can reach out to sip your favourite cocktail. A fully stocked bar, a poolside deck along with hospitable staff attracts the best crowd of the town to this paradise.
Ideal for: Partying, bachelorette, birthday parties, occasional parties
Timings: 7 PM-3 AM
Location: Opposite Taj Holiday Village, Aquada Road, Candolim
Cost for two: INR 1800
Further Read: 27 Awesome Places To Visit In North Goa In 2019 For A Kick-Ass Beach Holiday
Party scene at Goa is world famous and is enjoyed by both Indian and international travelers. If you were confused about where to party on your next trip to Goa, we have simplified it for you. So, what are you thinking about, add all these places to your list and get the party animal in you treated like never before!
Frequently Asked Questions About Nightclubs In Goa
Q. Which is a better place to stay in Goa, North or South?
A. North and South Goa are different in their characteristics and hence depends on what you are looking for. If you are planning to enjoy a cleaner and peaceful environment, you should stay in South Goa. On the contrary, North Goa is for the party lovers and their electrifying music.
Q. Which beach is best for Goa to party?
A. There are a number of beaches offering electrifying party vibes such as Vagator Beach, Colva Beach, Anjuna Beach, Candolim Beach, Baga beach, Morjim Beach and others.
Q. Do the clubs in Goa have a cover charge?
A. Not all clubs have a cover charge, however the ones that have need to pay an amount of INR 1500-2500, depending upon the club's prices.
Q. Is stag entry allowed in Goa clubs?
A. Yes, stag entry is allowed in Goa clubs; however, you need to pay a hefty price for it, whereas couple entry is cheaper.
Q. What are the working timings of clubs in Goa?
A. Clubs in Goa are usually open from the evening and are open up till midnight.
Q. What is the best location to stay in Goa and enjoy its famous parties?
A. North Goa is the best place to stay for enjoying its famous parties taking place in clubs and beaches.
Q. Which clubs offer headphone parties in Goa?
A. Silent Noise, Leopard Valley, Alpha Bar and The Laughing Buddha offers headphone parties.
Comments
comments