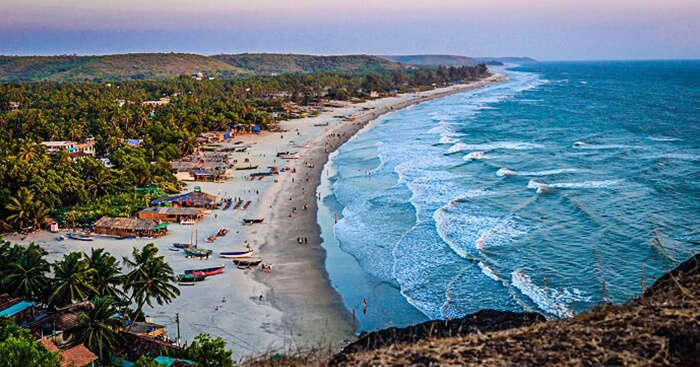 Goa is not just about Baga, Calangute, Tito's and Mambo. There is another side to the party capital of our country that you must explore and it's down south. There are numerous places to visit in South Goa that are not just restricted to beaches but there are other areas full of vim and vigor that a true traveler must explore. While North Goa has a reputation for being a party place, South Goa sightseeing is when people get to have a relaxing time and rejuvenate their senses. Take a look at these best places to visit In South Goa for that punch!
Best Beaches Of South Goa
The leisurely pace of life, exotic beaches and historic villages beckon solitude seeking travelers from around the world to Goa. The second most important city, Margao begins the beach circuit of South Goa. If the laziest person was to choose one destination in the country then, beaches amongst the places to see in South Goa would be their pick! With the smiling sun, clear water of the sea and the beautiful virgin sand, why would you go anywhere else? Choose your secluded beach from the list:
Butterfly Beach
Palolem Beach
Polem Beach
Agonda Beach
Mobor Beach
Bogmalo Beach
Arrosim Beach
Betalbatim Beach
Cavelossim Beach
Hollant Beach
Majorda Beach
Cansaulim Beach
Talpona Beach
1. Butterfly Beach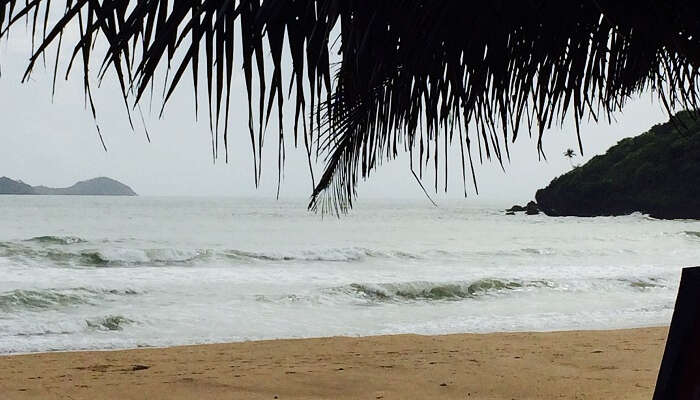 The unfrequented and concealed beach of Goa is a masterpiece on its own. The name itself justifies the beauty of the place. If you have never been to this beach, then that gives you all the more reasons to go and explore the beauty of it. It is indeed one of the best places to visit in South Goa in 1 day. You can also spot dolphins, crabs, and butterflies on this beach.
Location: South Goa
Distance from Panaji: 70 kms
Things To Do: Attend parties, Boat Riding, Canoe Riding
Must Read: 3 Days In Goa: A Guide To Help You Plan Your Getaway Better
2. Palolem Beach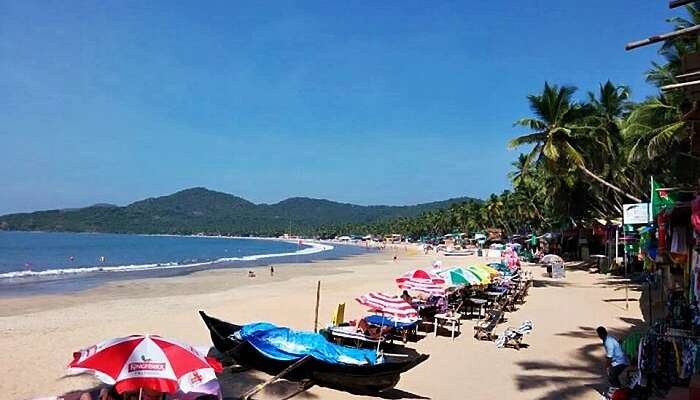 The palm grooves, shacks and the long stretch of the pristine beach carrying white sand is just fantabulous! It is also famous for the popular Silent Disco which is located on this beach. Apart from that, you can enjoy watersports, swimming, and yoga.
Distance from Panaji: 70 kms
Things To Do: Attend parties, Boat Riding, Canoe Riding
Suggested Read: 15 Exciting Things To Do In Goa On A Trip There In 2020
3. Polem Beach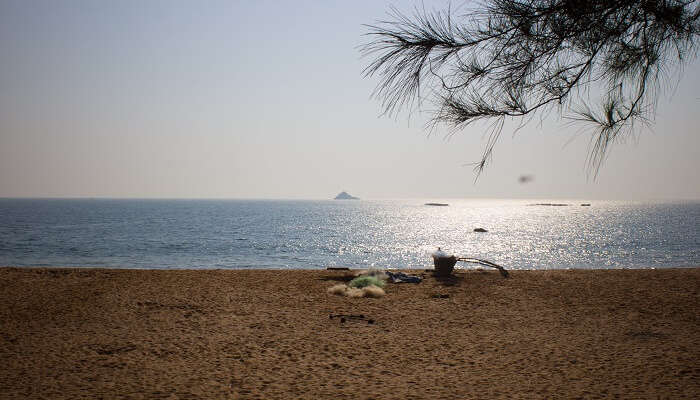 The clear waters of the beach is ideal for sunbathing and swimming. Enjoy the dolphins playing in the water and some rare migratory birds at the beach. It is the last beach in Goa and even in Cancona region. From this point onwards, Karnataka region begins.
Things To Do: Banana Ride, Wind surfing, Water scooter, Dolphin Sighting 
Suggested Read: Leh Ladakh Bike Trip 2020: Everything You Need To Know From The Scratch!
4. Agonda Beach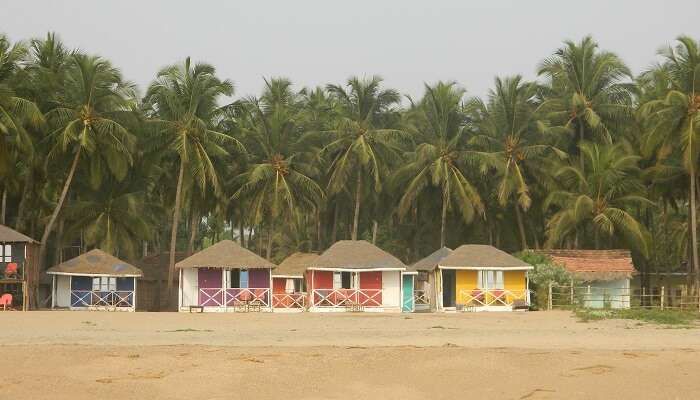 If you seriously want to do nothing and chill with your friends, then it's an ideal beach for you all to get pampered.
One of the only four beaches in Goa designated as turtle nesting site, Agonda Beach offers you peace and tranquility. In case you ever need to get away from all thr tourist bustle, you should escape to this beach.
We Recommend Staying At: Agonda Beach huts, Rose Bud Beach shacks and Sam's Beach Shack
We Recommend Eating At: Jolinn, Dun Hill and Nature Organic
Suggested Read: 12 Best Hotels In Goa For Honeymoon That Will Sweep You Off Your Feet 
5. Mobor Beach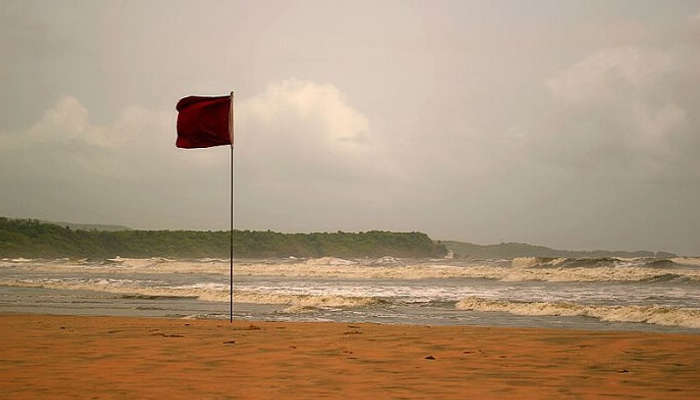 Image Source
If you are on your honeymoon and looking for romantic places in Goa for couples, then Mobor is your heaven amonsgt the South Goa attractions. The picturesque scenery and serene environs of this place make it a perfect place for lovebirds to take a romantic stroll with hands clenched like lobsters and spend some quality time together. There are also myriad watersports that you may like to enjoy in your free time.
Things To Do: Banana Boat Ride, Ringo Ride, Jet Skiing
Suggested Read: 7 Unexplored Beaches Near Vasco Da Gama That You Must Check Out On Your Next Trip To Goa
6. Bogmalo Beach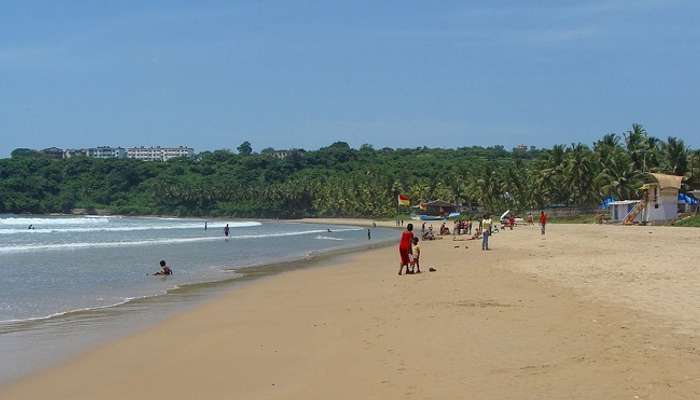 Image Source
A tiny beach in size, Bogmalo is one of the best picnic spots in South Goa where you can spend your afternoons and evenings at leisure. The best part is that it is just 4 km away from Dabolim Airport so you can come directly to this place as soon as you land in Goa. There is even a resort called Bogmallo Beach Resort where you can wish to stay if you want a beachside and quiet accommodation in Goa.
Things To Do: Windsurfing, Parasailing, Swimming
Suggested Read: 9 Essential Goa Travel Tips You Must Abide By To Make Your Vacation Happening And Memorable
7. Arrosim Beach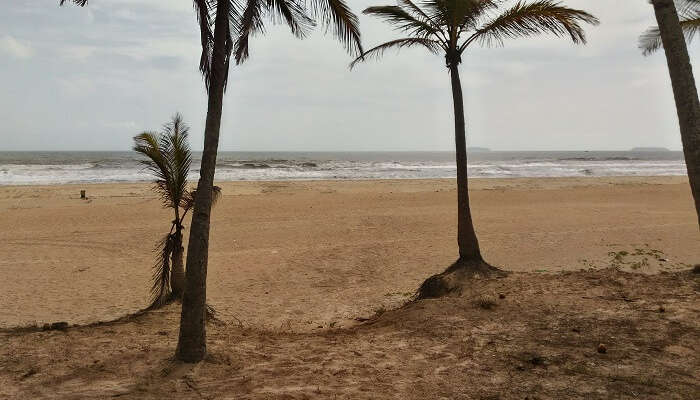 Image Source
One of the cleanest beaches in Goa, Arrosim deserves a visit on your trip to the wonderland. The white sandy beach is fringed with palm trees and the clean blue water looks tempting enough to take a swim. It is a hawker-free beach however you will find a few beachside shacks and delis that serve lip-smacking street food. It is one of the best places to go in South Goa where you can have a relaxing evening.
Things To Do: Try the street food, swimming
8. Betalbatim Beach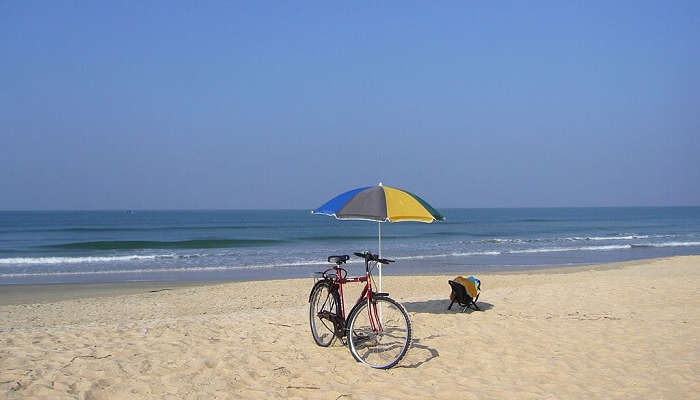 It is certainly one of the most pristine beaches of South Goa that is famously known as the sunset beach of South Goa. The beach has clean white sand and serene surroundings that is ideal for a blissful staycation. This beach is dotted with several pine trees along the shoreline and has migratory birds flocking around the beach.
Things To Do: Water skiing, relax and unwind
9. Cavelossim Beach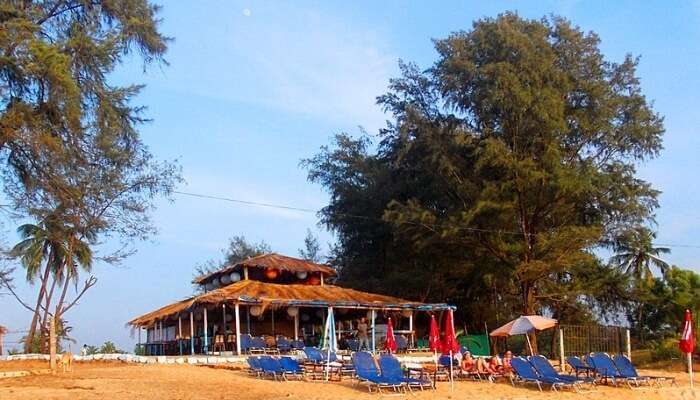 This beach is surrounded by a scenic landscape that has amazing daylight coming in. The serene shoreline is breathtaking and the perfect spot to unwind and catch a break from the mundane life. With refreshing tropical vibes, this beach is an absolute must visit and ideal tourist spot for couples. 
Things To Do: Water sports, parasailing and more
10. Hollant Beach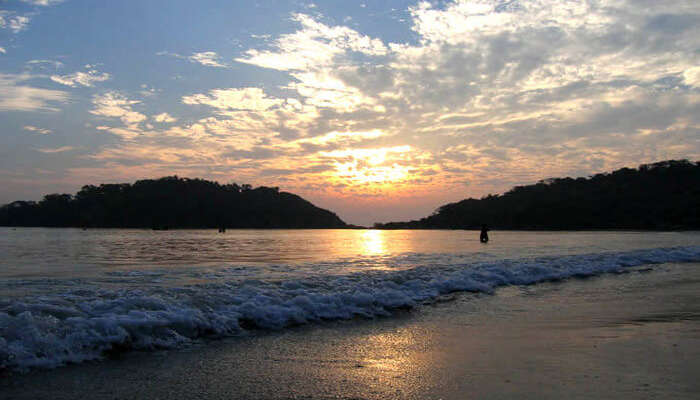 This beach is known for serenity and calm. The serene landscape will allure you to visit this beach. It provides perfect views of the sea and an ideal spot to witness a mesmerizing sunset in the arms of your loved ones. The enchanting shoreline and surreal ocean waters are idyllic for romantic and wandering souls in South Goa.
Things To Do: Kayaking, witness a sunset
11. Majorda Beach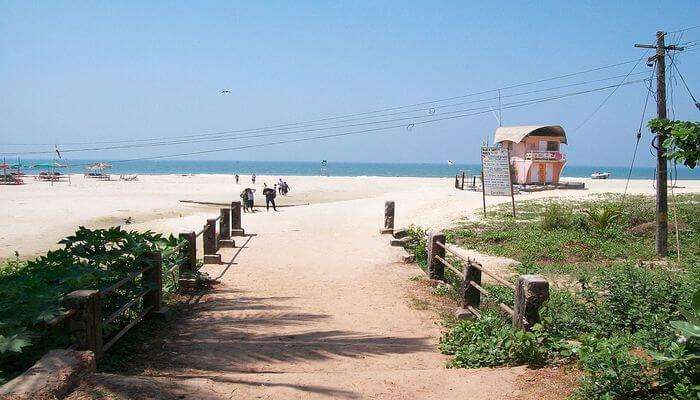 Catch a breathtaking sunset that is accentuated by the blue waters of this beach. Dip your toes in the soft sand and take a leisurely stroll on this tranquil beach. The beach is also lined with great restaurants to feast on authentic Goan cuisine.  
Things To Do: Surfing, skiing, parasailing
12. Cansaulim Beach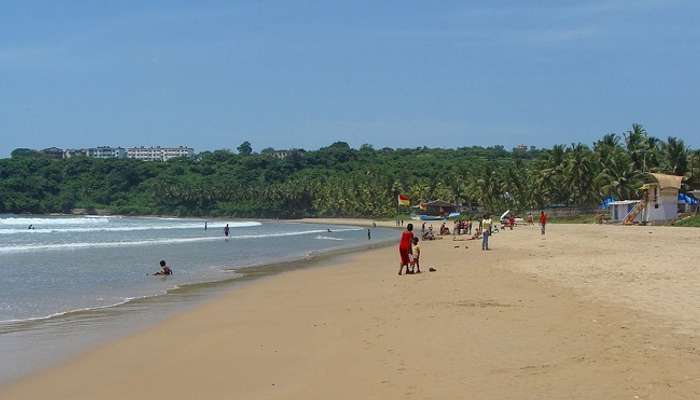 Admire the pristine beauty and the mesmerizing picturesque shoreline of this beach. This spotless beach has golden sand and is ideal for a swim or a leisurely stroll. Cansaulim Beach resort attracts thousands of tourists who can enjoy local shopping here at Magoa market and Queen Nagar Market. 
Things To Do: Diving, swimming, shopping, parasailing
13. Talpona Beach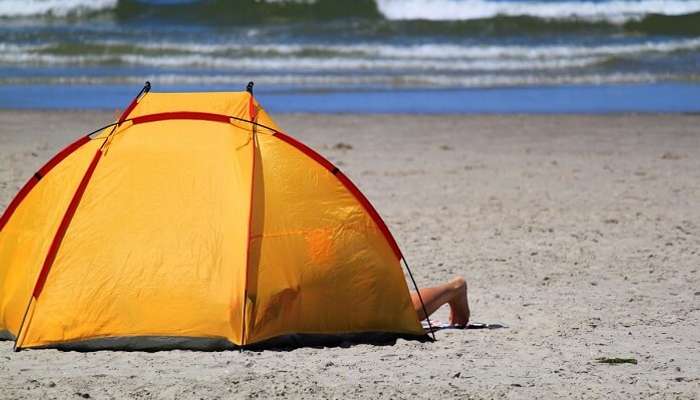 An isolated beach, it is ideal for people looking for some peace and quiet surroundings to enjoy the solitude. It is relatively calm as compared to other beaches and one can easily draft away with their own thoughts or go into self introspection. It is also one of the most far flung beaches of Goa covered in gold sand and dotted with pine groves.
Things To Do: Leisure activities
---
Goa Holiday Packages On TravelTriangle
---
3 Places To Visit In South Goa At Night
Nightlife in Goa is taking a twist now-a-days. The pubs, bars and the parties in South Goa will make you groove. Have a blast in the flashy neon lights and the vibrant music on the dance floor at some of the best party places in Goa. The silent South Goa is actually not silent anymore, but it organizes the freaky silent parties! This part of Goa has something different to offer as nightlife for all you night crawlers out there. Let's start the dilemma:
14. Johnny Cool's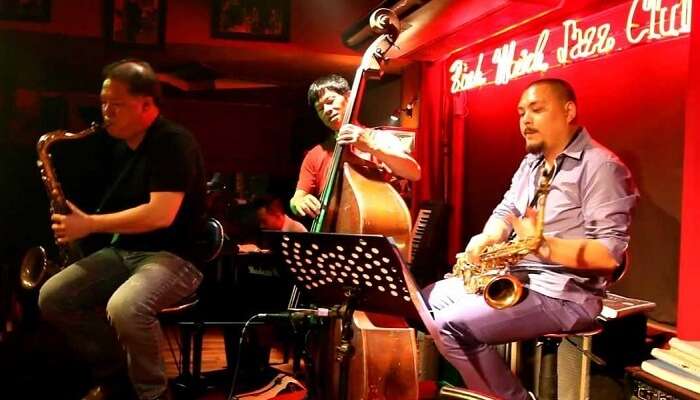 Love jazz blues? Then there is not better place of all South Goa sightseeing places than Johny Cool's to enjoy some good jazz music. The place is also quite popular for its beers, snacks, feni. The crowd is usually young and the place gets pretty crowded. Good for chilling out over a couple of drinks, listening to local music and people watching.
Address: Dover Beach, Below Dover Playing Field, Dover, Barbados
Price: INR 800 for two
Suggested Read: Goa vs Gokarna: What's your pick for the Long Weekend?
15. Down The Road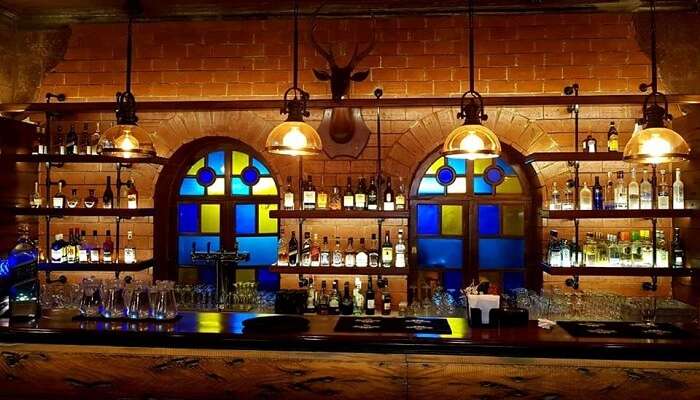 The bistro-bar of Goa and the smell of Italian dressing is all in the air. It is now becoming the most exciting to place with live party music and amongst the most exciting things to do in South Goa. Set in a beautiful location, the restaurant is set in an old Portuguese style villa. Down The Road is where you can enjoy a range of exciting cocktails in a perfect, lively ambiance. If you are in no mood to go to a pub with loud music, prefer to enjoy your drinks here.
Important Information: There is no entry fee and restaurant is attached to the bistro for a perfect meal.
Address: Near Old Patto Bridge, 99, Rua de Ourém, Panaji, Goa 403001
Price: INR 1,000 for two
Suggested Read: Christmas Celebration In Goa Is The Perfect Way To Soak In The Festivities In 2020!
16. Silent Noise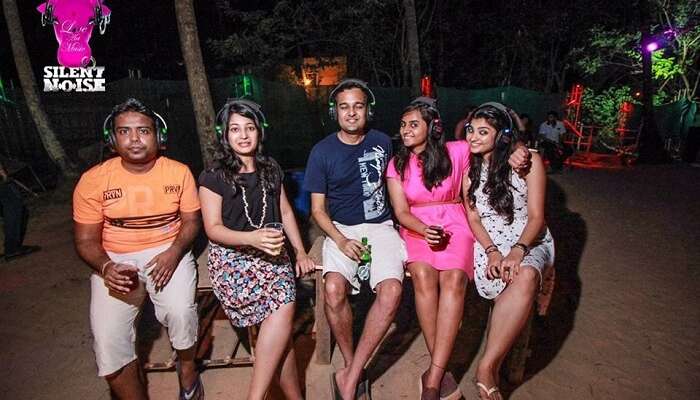 This one is a must on your list of must-visit places in South Goa! Highly recommended, partying at this club is certainly one of the most exciting things to do in South Goa. A one of a kind party, teens, youngsters and foreigners gather around, plug into the headphones and listen to the different forms of music like hard rock, pop, jazz & trance and grooving on the dance floor.
Important Information: Every Saturday on Palolem Beach, for further details click here
Address: Palolem, Canacona, Goa 403702
Price: INR 1,000 for two (approx.)
Suggested Read: Goa In Winter: 7 Happening Events & Festivals To Keep Your Eye On
---
Planning your holiday in Goa but confused about what to do? These Goa travel stories help you find your best trip ever!
Shopping In South Goa
Goa isn't typically a shopaholic's paradise but you definitely shouldn't miss out on its colourful flea markets. Most of the roads near the beaches sell extremely cheap clothes and souvenirs of Goa. Buy jhola bags, trendy accessories, flip flops and more at dirt cheap prices. P.S: Add this to your list of places to see in South Goa, to return with exquisite Goan specialties—cashews and fenny.
Suggested Read: Got Nobody To Witness The Shades Of Goa With? Swipe Up To Meet Your Perfect Travel Match!
17. Palolem Beach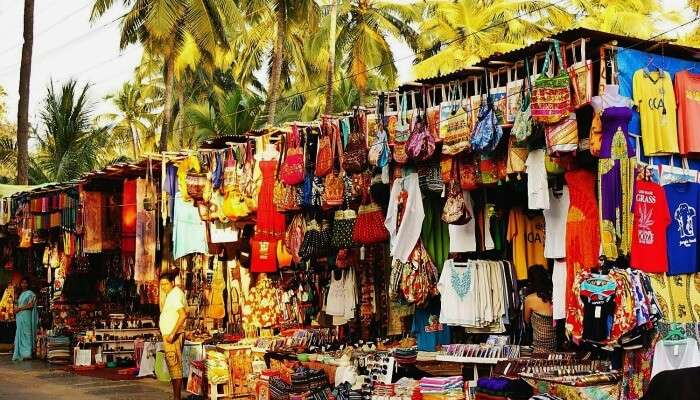 Buy the best of the things from the hippie culture market, it is amongst the best South Goa places to visit for shopping. It is on organized every Saturday. Don't miss this day shopaholics. It is also one of the best places to enjoy nightlife apart from shopping. You will find a lot of international tourists shopping and wanderinghere. If you get tired of all the shopping, you can go for an Ayurvedic massage.
18. Colva Beach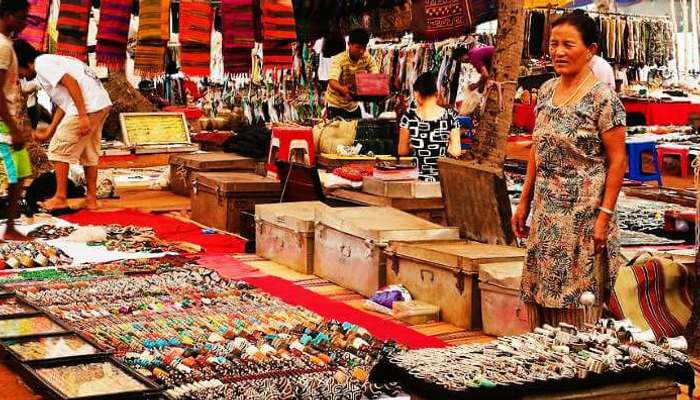 Use your bargaining skills here and buy the best gifts for your loved ones. Let's shop in the flamboyant lights, dancing around the market to add a whim to the ambience, it is one of the best South Goa places to visit. Tourists and hippies are drawn to the market because of all the cool stuff available here. You too ough to check out this quirky market on your trip to South Goa.
We Recommend Shopping At: Chim on Palolem beach and Fat Cat en Route to Patnem
Suggested Read: 12 Hacks For A Kick-Ass New Year In Goa Without Burning A Hole In Your Wallet
Best Churches In South Goa
Vasco De Gama, the famous city with 400-years old monuments and home to many English bands, is a major tourist attraction in South Goa. Old Goa is known for its finely constructed churches and the culture that it follows. A visit to the heritage monuments and the gothic architecture of the Lord's house is a must. Time to hop from one building to the other:
19. Se Cathedral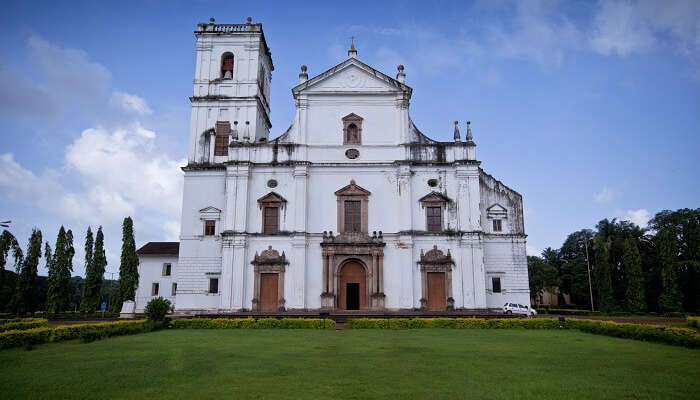 The largest cathedral in Asia has five bells, out of which the golden bell—is the famous and the largest in the world. The cathedral was built by the Portuguese to celebrate the victory of their war with the Muslim army in the year 1950. The architecture of the church is in Portuguese-manueline style where the Tuscan exterior compliments the Corinthian insteriors very well.
Location: Velha, Goa 403402
Timings: 7 Am –  6:30 Pm
Suggested Read: North Goa VS South Goa: The Never Ending Dilemma
20. St Xavier's Church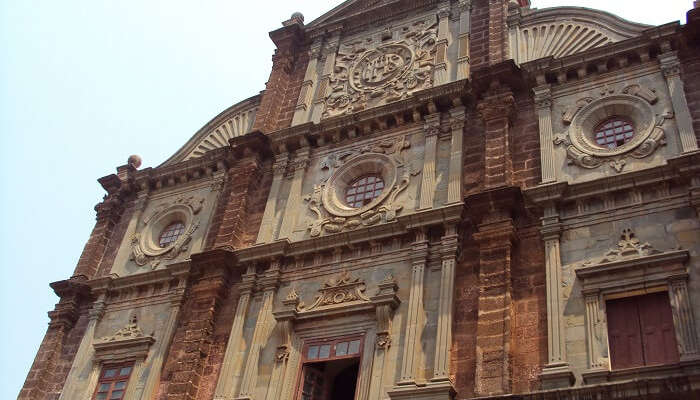 One of the best places to see in South Goa, it is the most famous church of South Goa, has beautiful interiors and gothic architecture. This is a must visit in you're in the southern half of the city. This church was built in 1605 and you must visit it in December so that you can become a part of the festivities and celebrate Christmas.
Location: Velha, Goa 403402
Timings: 7 Am –  6:30 Pm
Suggested Read: Don't Tell Yourself You've Been There If You Haven't Done These 14 Offbeat Things To Do In Goa
Other Top Places To Visit In South Goa
If you think this was it, here are some attractions that you can visit in South Goa if you have got more time on your hand.
Shantadurga Temple
Naval Aviation Museum
Benaulim
Loutolim
Chandor
Bhagwan Mahaveer Wildlife Sanctuary
The Grande Island
Cabo De Rama
Tambdi Surla Mahadev Temple
Netravali Lake
Netravali Wildlife Sanctuary
Dudhsagar Falls
Bamanbudo Waterfalls
21. Shantadurga Temple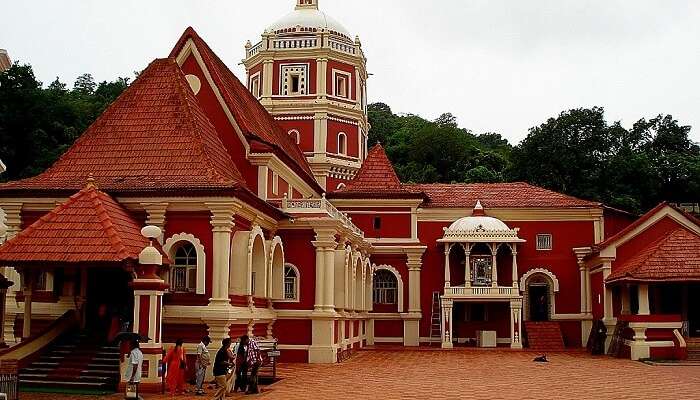 It is located at Kavlem and is dedicated to Shantadurga goddess. It is known as one of the richest temples in Goa and was built during 1713 to 1738 AD. It is believed that Goddess Shantidurga is Goddess Parvati's form who mediated between Lord Shiva and Lord Vishnu when a fierce battle took place.
Location: Kavlem, South Goa
Suggested Read: 7 Best Places For Camping In Goa For An Enchanting And Rejuvenating Experience
22. Naval Aviation Museum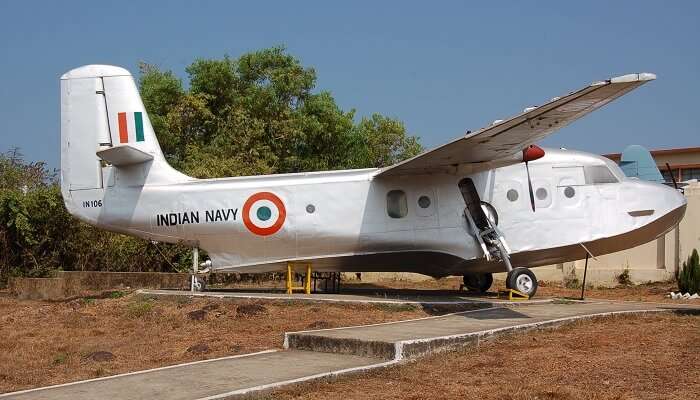 Besides the amusement parks in Goa, it also has culturally enriched museums. The museum showcases the Indian Naval Aviation, weapons, sensors safety equipment & air crafts depicting Goa's liberation. The military museum is just 6 km awy from Vasco da Gama and was founded in 1947. Feel proud at the rich histroy of Indian naval army and aircraft along with its evolution with time.You will also find a photo gallery of all the aircrafts and a 'Hall of Silence' for meditation. This place in South Goa is one of its kind.
Important Information: Opening- 9:30 pm to 5:00 pm; entry fee is INR 20 for Indians, INR 50 for foreigners and INR 50 for camera
Suggested Read:12 Delhi To Goa Trains: Best Rail Journeys Along The Konkan Coast
23. Benaulim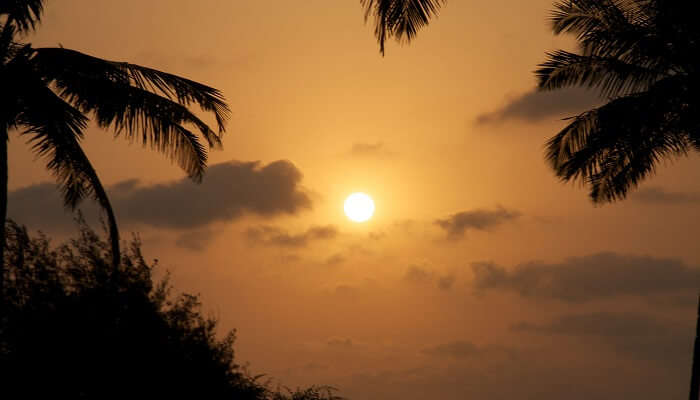 Image Source
If you are looking for places to visit in South Goa in monsoons, then Benaulim is one of them. For those who love seafood can absolutely not afford to miss this place on their Goa trip. Benaulim is a beautiful beach located to the south of Margaon where you can relax in peace and tranquility. You can also spot some dolphins here. It even has a vibrant culture which makes it one of the best places to visit in South Goa at night.
Location: Benaulim Beach, South Goa
Things To Do: Para sailing, jet-skiing, Dolphin and crocodile spotting
24. Loutolim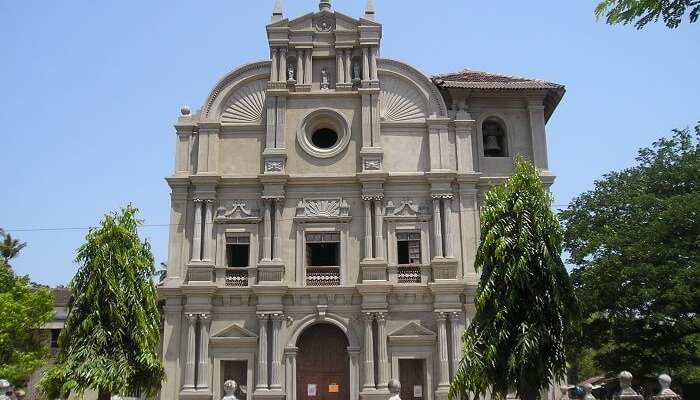 If you're looking to explore Goa in March then this is the place to be and certainly one of the best places to see in South Goa. A beautiful large village in South Goa, Loutolim is filled with historical surprises for you. It is the ancestral village of famous cartoonist Mario de Miranda. Find the remnant of Portuguese era in its churches, castles, and buildings. Visiting this old charming town is like opening a history book. The whole village seems right out of a fairy tale. You have got to visit next time you are in South Goa. You can visit the Big Foot Museum and Salvador de Mundo church.
Location: South Goa
Suggested Read: 34 Famous Beaches In Goa That Are Lively And Picturesque
25. Chandor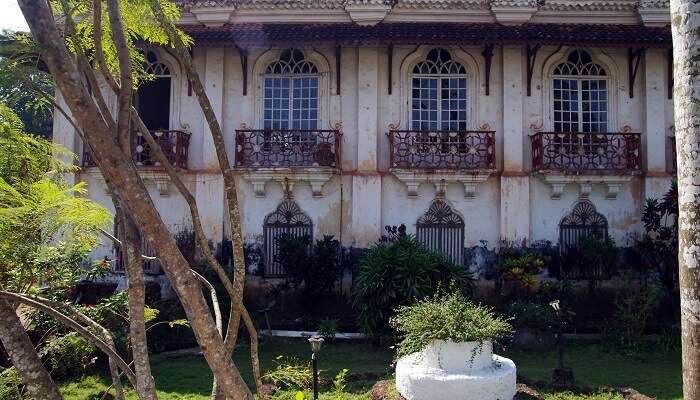 Image Source
Visiting Chandor is South Goa is like opening a history book as you find an amazing collection of old and archaic buildings with an influence of Portuguese architecture. Some of these buildings date back to 6th century B.C. Witness the headless Nandi Bull that was built in the 11th century and is placed inside the Portuguese Mansion.
Location: Taluka, South Goa district
26. Bhagwan Mahaveer Wildlife Sanctuary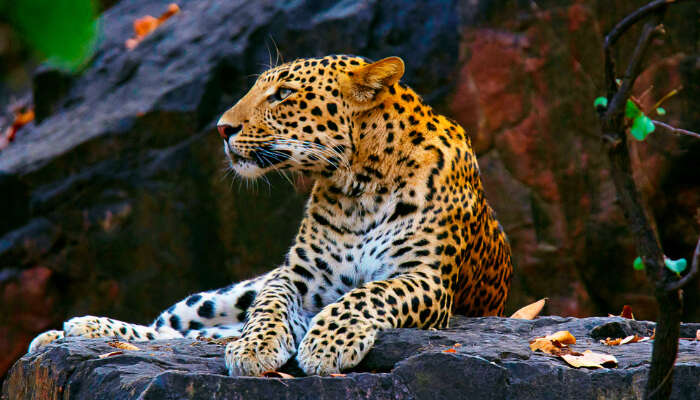 Considered to be amongst the best South Goa tourist places, it was established in 1978, Bhagwan Mahaveer Wildlife Sanctury is one of the most popular places to explore in South Goa. This sanctuary was declared a wildlife sanctuary in 1969 and before that it was called Mollem Game Sanctuary. If you are  into birdwatching then you can spot a of birds like  drongo, fairy bluebird,  and emerald dove. You can also spot a lot of mammals like f;ying squirrel and leopard.
Location: NH 4A, Caranzol, Goa, 403410, India
Timings: 8:00 AM – 5:30 PM
Entry Fee: Rs. 20 per person for Adult and Rs. 10 per person for Children
Suggested Read: 7 Affordable Things To Do In Goa With Kids For Your Next Family Adventure
27. The Grande Island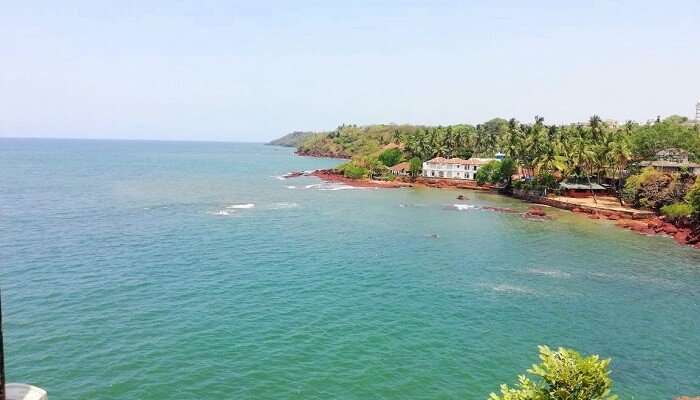 If you are searching for a place which is not crowded and where you can relax and replenish your soul, then you must visit the Grande island in South Goa, one of the best South Goa tourist places. There are various adventurous activities which you can try on this island like snorkeling, swimming,  and you can also spot Dolphins on this island.
Things To Do: Scuba Diving, Sunbathing, Swimming
28. Cabo De Rama
For the best South Goa sightseeing experience, Cabo De Rama is one of the most visited historical sites in South Goa. In the past this fort was ruled by the Portguese monarchs and when there rule was over, this fort was used as a jail. Today a lot of tourists visit this fort as the well-known Santo Antonio  church is located inside this fort. 
Location: Taluka Cabo da Rama, Canacona, Goa 403702
Timings: 9:00 AM – 5:30 PM
Suggested Read: 10 Scintillating Beaches Near Margao That Will Make Your Goan Vacay Memorable
29. Tambdi Surla Mahadev Temple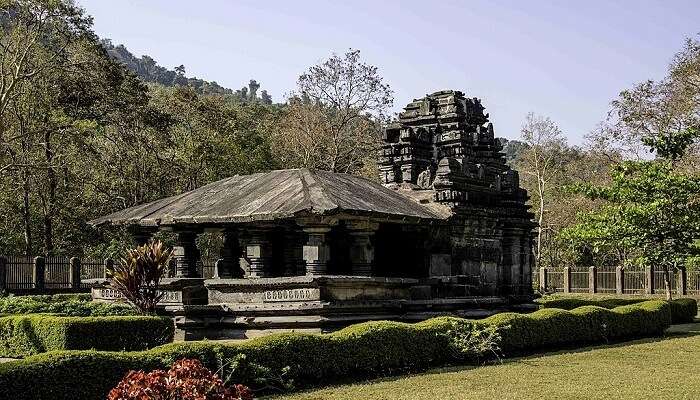 Dedicated to Lord Shiva, Tambdi Surla Mahadev Temple is a renowned religious site in South Goa. This ancient temple belongs to the 12th century and is the last temple of the Kadamba dynasty. If you want to witness the brilliant Kadamba structure then you ought to add this temple to your itinerary.
Location: Near Bhagwan Mahaveer Wildlife Sanctuary, Sanguem, Surla, Goa 403406
Timings: 7:00 Am – 5:30 Pm
30. Netravali Lake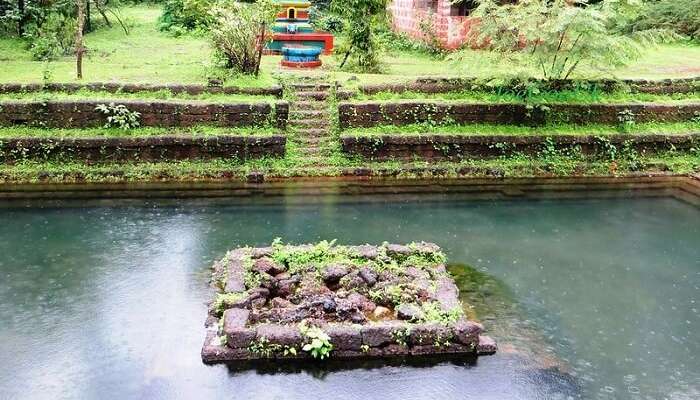 Famed as the Budbudyanche Taley, the Netravali lake is located in the Sanguem Taluka in South Goa. This unique lake is quite popular among the locals as well as the tourists as it is the only lake in Goa in which you can see bubble rising from the surface. There are a lot of mythological stories behind the bubbling  but in reality the bublles occur as the water in this lake  has limestone and carbon dioxide in it. 
Location: Netravali, Vichundrem, Goa 403704
Timings: 8:00 AM – 6:00 PM
Suggested Read: Goa In July For Honeymoon: Our 6 days Of Pure Happiness & Endless Fun
31. Netravali Wildlife Sanctuary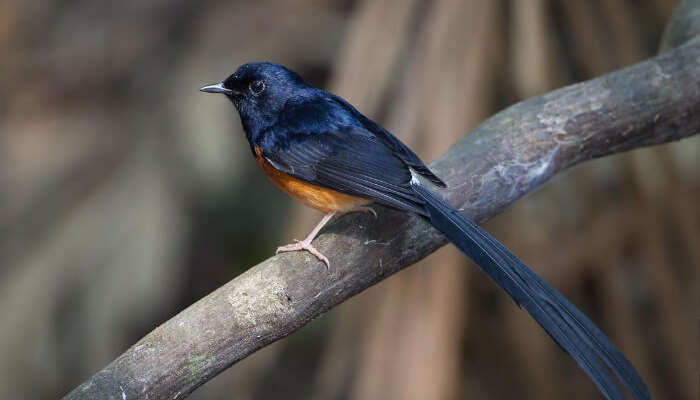 Another terrific spot on our list of best places to visit in South Goa is Netravali Wildlife Sanctuary. Whether its the flore or fauna, this wildlife sanctury has plethora of interesting species that you must capture on your camera. Some of the animals that you can spot in this sanctuary are four-horned antelope, leopard and black sloth bear.
Best Time To Visit: October to March
Location: Verlem, Goa 403704
32. Dudhsagar Falls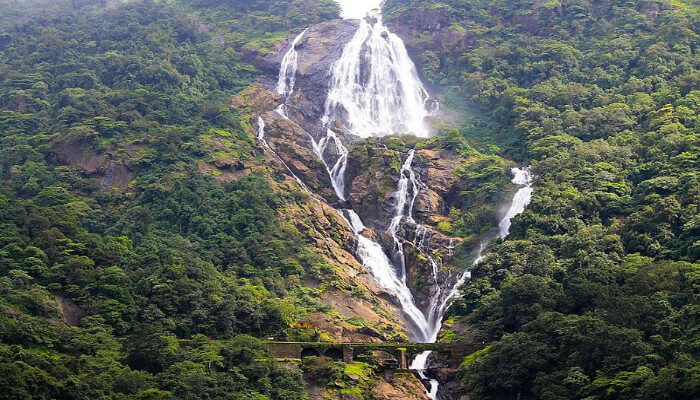 This magnificent waterfall is a masterpiece that attracts thousands of tourists every year. It is one of the best places to visit in South Goa and is a visual treat to the eyes. You can plan a day outing to the waterfall and enjoy the serene surroundings of the waterfall through the tropical rainforest. If you love adventure then this is the place to be.
Location: Sonaulim, Goa 403410
Timings:9 am – 6 pm
33. Bamanbudo Waterfalls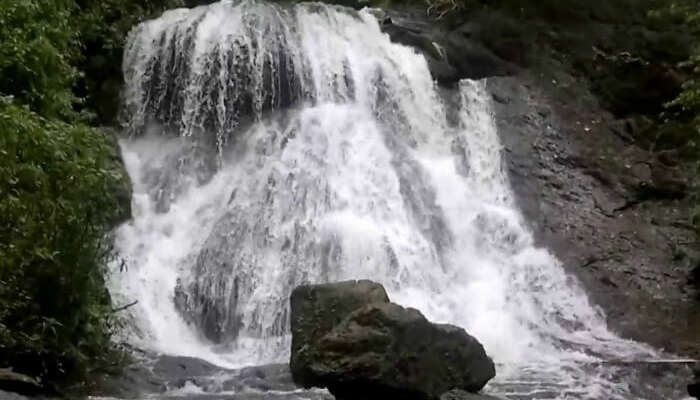 One of the most unexplored and unspoilt waterfalls in Goa, this one is located in the close proximity to Old Goa and makes for an ideal spot for a day outing. The mesmerizing waterfall flows against the stunning backdrop of the beautiful Amba Ghat. The lush green hillock and the sound of water are absolutely rejuvenating to the mind and soul.
Location: MDR34, Gordongram, Goa 403702
Timings: open 24 hours
Leisure Resorts Of South Goa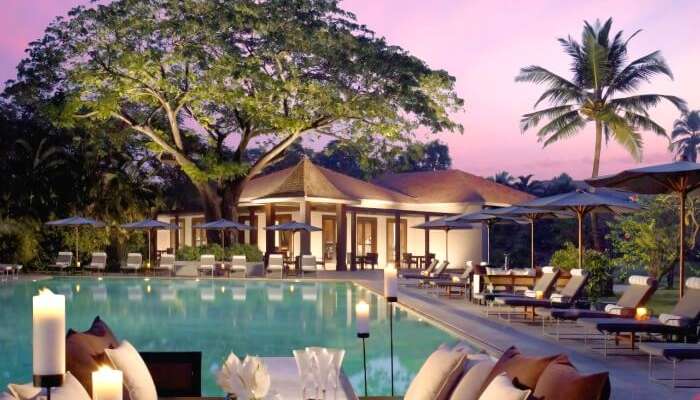 Image Source
The best thing about Goa is—it understands everyone's pocket size! There's something for everyone. There are numerous options for an opulent stay as well as beach shacks for the ones low on budget. The best part, all these are near the most famous tourist attractions in South Goa. You can book resorts, beach bungalows or hotels by the beach. If you are interested in an evening walk on the tranquil white sand, then pick a private beach bungalow, offering a secluded sojourn, for yourself. Budget lovers can rent a guest house near the beach for a serene view.
We Recommend Staying At These Resorts: The Lella Goa, Ramada Cravela Beach Resort and Taj Exotica
We Recommend Staying At These Bungalows: GVR104: Pool Villa, GVR: 107 Mini Villa and GVR 108 Saipen Villa, for further information click here.
We Recommend Staying At These Guesthouses: Village guesthouse and Goa Guest House, for further queries click here.
P.S: You could also look for stay options at Airbnb.com
Further Read: 16 Super Awesome Places To Visit In North Goa
Ready to ruin yourselves at the best places to visit in South Goa like these lazy beaches, luxurious resorts, and parties? South Goa is an ultimate destination for some soul searching and having a peaceful time. It has quite a lot of options for party too. Share with your friends and head to these famous places in South Goa. But before that, plan an exotic vacation to Goa now!
Frequently Asked Questions About Places To Visit In South Goa
Q. What is famous in South Goa?
A. South Goa is famous for its beaches like Colva Beach, Agonda Beach, and Palolem Beach. Another must-visit place in South Goa is Varca that is one of the most serene places to explore with your friends. Imagine yourself on a golden beach lined with palm trees, blue waters striking the sand, and the wind blowing your hair. This is an exact image of Varca which has bewitched the tourists to go to South Goa and explore this place themselves.
Q. Where should I stay in South Goa?
A. As South Goa is now a famous tourist destination, there is no dearth of places to stay in this area. From homestays and cottages to hotels, you will find a wide array of options to stay in South Goa. Some of the well-known abodes are Patnem Garden Cottages, The Majorda Pristine, The Charming Night, and Samyama Retreat. Depending on your budget, you can choose one of these places and have a comfortable stay with your friends.
Q. How can I go to South Goa?
A. There are several ways to reach Goa as there is no issue in commuting to the place. Let's take a look at the different ways of commuting:
By Air: The nearest airport in South Goa is Dabolim Airport that is situated just 23 kilometers away from Margao. So, if you are coming from a far place you can opt for airways to reach South Goa.
By Rail: The best way to reach South Goa is via a train as Margaon Railway Station is the biggest as well as the busiest railway junction in the area. As it is one of the cheapest ways to travel, people coming from a far-off destination book their tickets in advance to reach South Goa.
By Road: Margao is a well-connected city in South Goa and can be easily reached from Udupi, Ratnagiri, Mumbai, Mangalore, Ponda, and Bhatkal.
Q. Is South Goa safe?
A. Whether you are alone or with a group of people, it is always safe to travel in South Goa. Anyone can enjoy the nightlife of Goa as the state does not sleep at night. However, it is not advised to travel from one beach to another at night.
Q. Is South Goa better or North Goa?
A. There is no comparison between these two destinations because they both have their own beauty. Beaches in North Goa are more lively and crowded with people. However, if you are looking for a quaint place to resort to then you can head to the beaches in South Goa that are more quiet and serene to explore.
Q. What are the popular places to visit in South Goa in one day?
A. For every short trip, the following are the places you can visit in South Goa:
1. Visit famous beaches – Palolem, Colva
2. Vibrant nightclubs – Down the road, Silent noise
3. Famous churches – St Xavier's Church, Se Cathedral
4. Other attractions – Vasco Da Gama, Chandor, Cabo de Rama Fort
Q. When is the best time to visit Goa?
A. Mid November to mid February is the best time to visit Goa as the weather during this time is pleasantly cool and favorable. It's the best time to relax on the beach.
Q. Which are the popular places for shopping in South Goa?
A. Palolem Beach Market, Gandhi Market, Colva Beach Market, Covered Margao Market are the best shopping places in South Goa.
People Also Read:
Places To Visit In Kollam Places To Visit In Coorg Places To Visit In Goa
Comments
comments