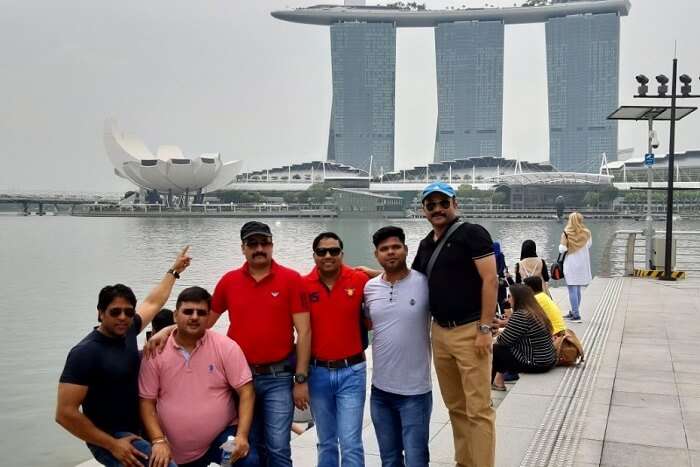 The island of glitz and glamour, Singapore is definitely becoming one of the top tourist destinations in Asia. With its efficient transport system, architectural wonders and pleasant weather, exploring this island is a completely hassle-free experience. Nitin and colleagues were awed by the same when they visited Singapore on an official trip. Within a budget of INR 60,000 per person, they were able to cover all the major attractions of this wonderful city.
Recently, I was selected for a corporate trip to Singapore by my company RYM Telecommunication Pvt. Ltd. as a part of employee rewards and recognition program. I had been to the city before and was aware of its stunning beauty so believe me, I was excited to be going again! We were a group of 6 colleagues and decided to reach out to TravelTriangle to plan out our trip. We all had a limited budget and thanks to the team, we were able to customize a package that was just right for us.
If I had to tell you a little about the city, I'd say it's the perfect place for all age groups. Whether you like to party, or enjoy adventure parks or simply want to bask in the natural beauty, Singapore is the place to be. There is plenty to see and enjoy and you will never run out of ways to have fun. From shopping to food, I'll be breaking it all down for you so read on to find out more. But before I go ahead, here is what my package to Singapore looked like.
Details of our corporate trip to Singapore
Trip Type: Corporate Trip
Cost: INR 317100
No. Of People: 6
Duration: 5 Days 4 Nights
Inclusions: Accommodation, Breakfast, Dinner, Airport Transfer, AC Cab, Sightseeing, Airfare, City Tour, Universal Studios, Gardens By The Bay, Night Safari
Exclusions: Lunch, Travel Insurance, Personal Expenses
For further details, you can refer to out 4 nights 5 days Singapore package from Travel Triangle. Moving on, here are some of the places that you should definitely visit while on a trip to Singapore.
A Glimpse Of Our Customized Itinerary For Singapore Trip
Day 1: Arrival in Singapore and Night Safari
Day 2: Singapore city tour and Gardens By The Bay
Day 3: Day at Universal Studios
Day 4: SEA aquarium and Wing Of Time Light Show
Day 5: Departure back home
Must-See Places On A Corporate Trip To Singapore
Here are some of the best attractions we explored on our business trip to Singapore, and that you can too!
1. Night Safari: Into The Wild!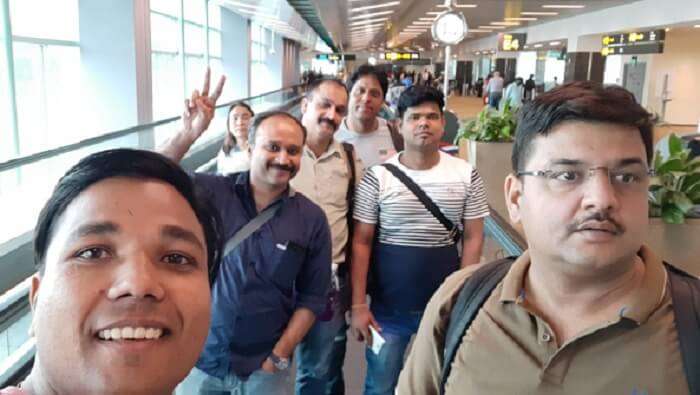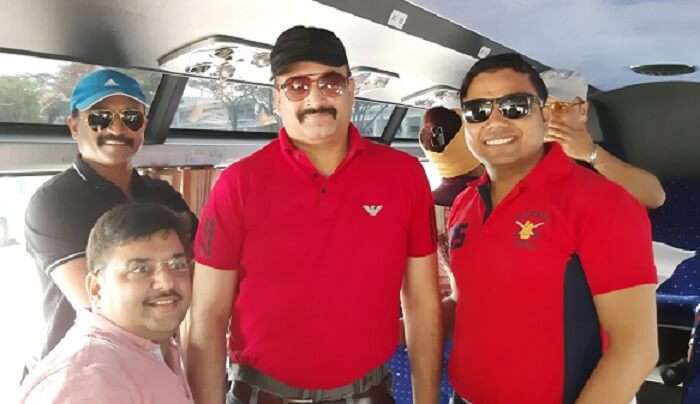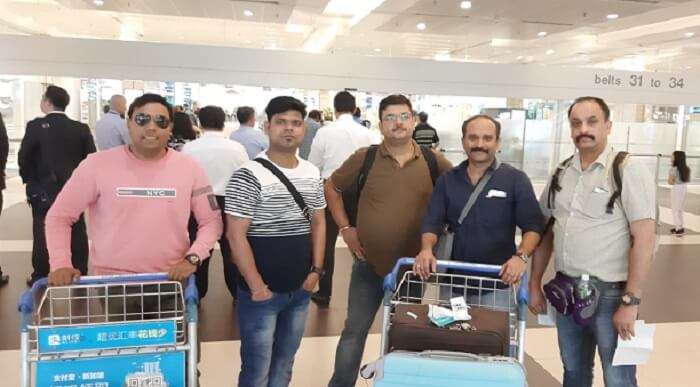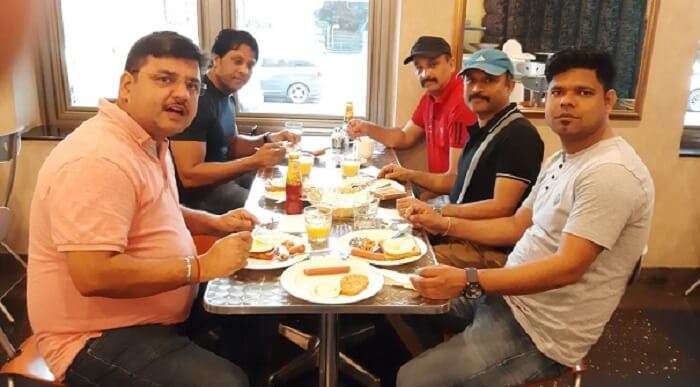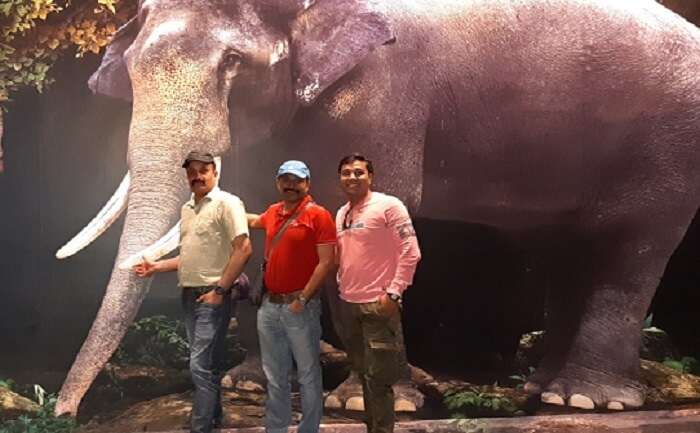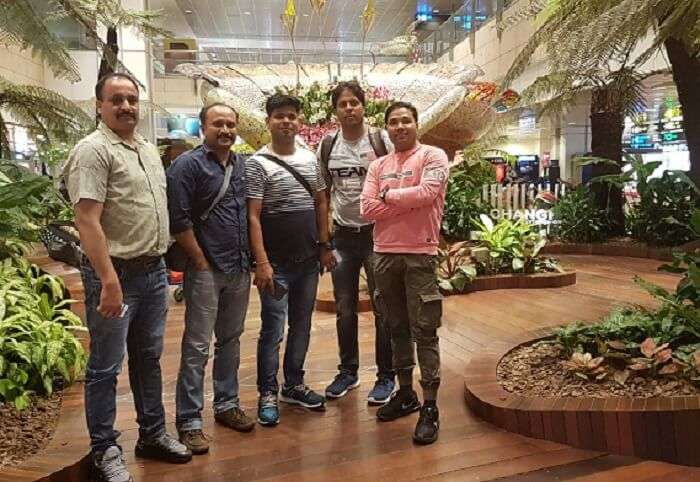 As we landed in Singapore, we were escorted by our driver to our hotel. Here, after a little rest, we were picked up for the Night Safari experience. I would suggest travelers not to miss out on this one as it is simply amazing! If you are doubtful about how the visibility would be at night you would certainly be surprised. The 'ooh's and 'aah's that emerge from the crowd will certainly alert you of the species nearby.
5 Best Things To Do Near Somerset, Singapore For A Funtastic Experience
2. Singapore City Tour: Embracing The Delightful Sights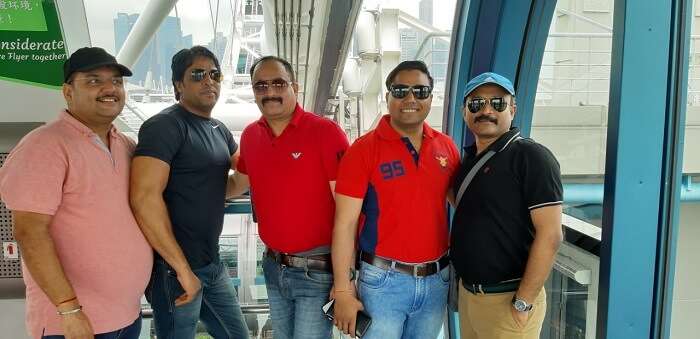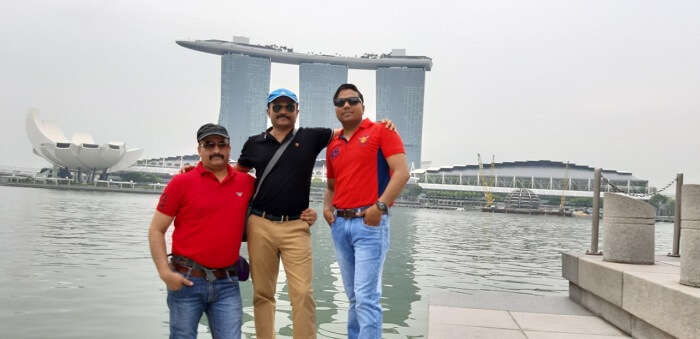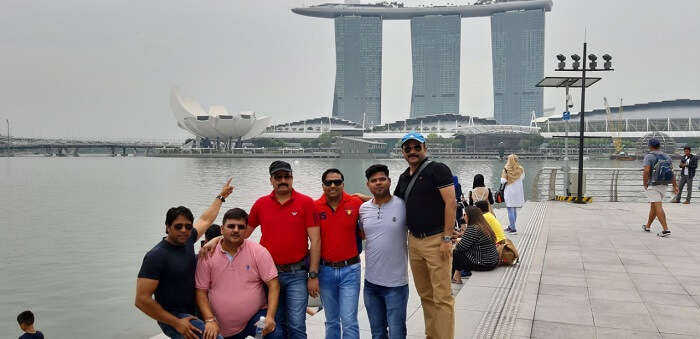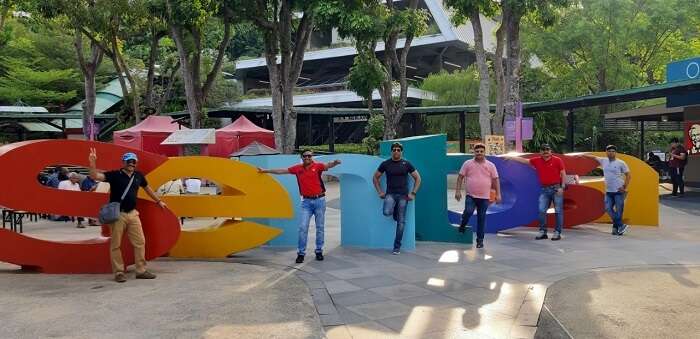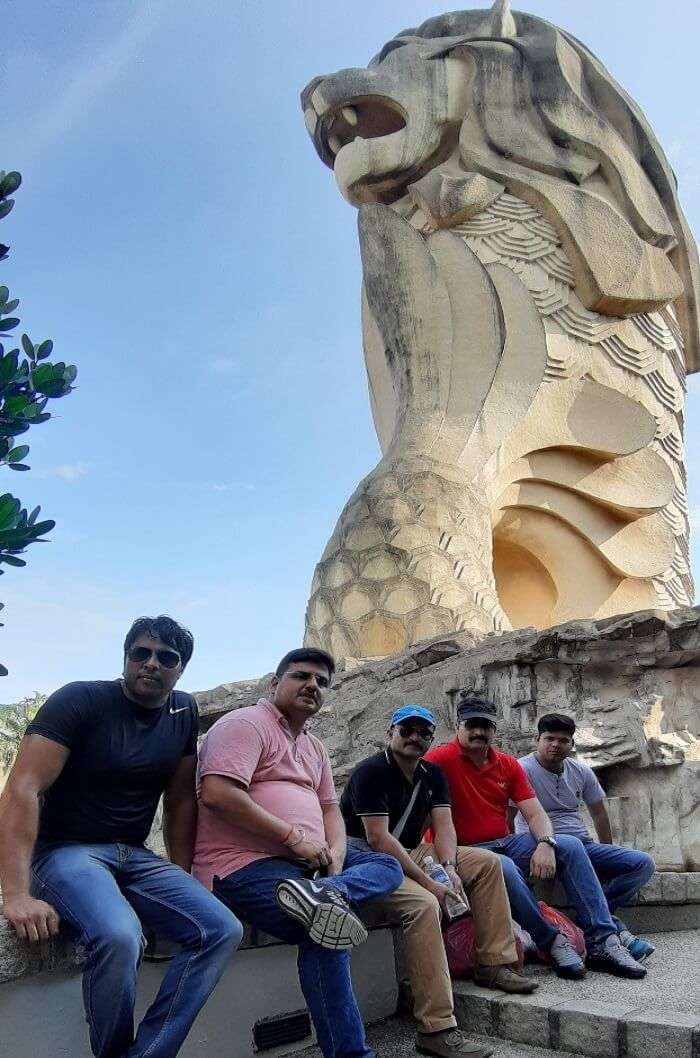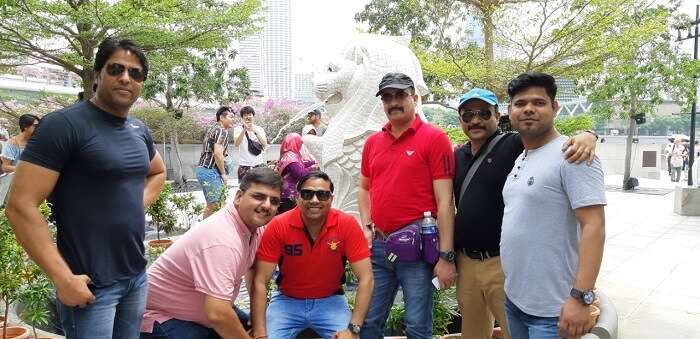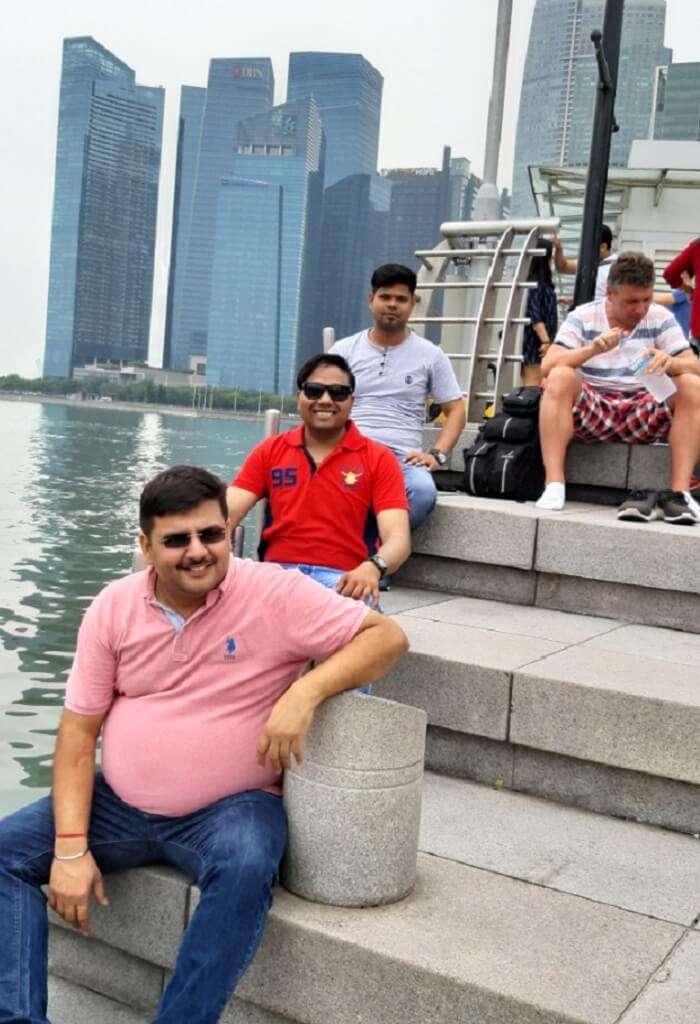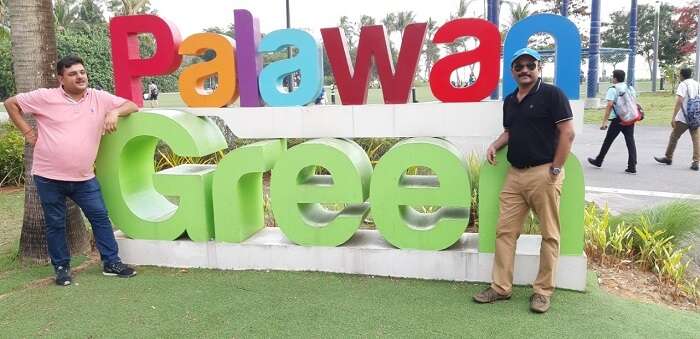 Our second day on the island was spent exploring some of the popular tourist attractions in Singapore. My colleagues and I got some great pictures next to the Merlion and then we proceeded to the Fountain of Wealth and Orchard Road. Orchard Road is a great place to shop if you are looking for designer clothing and accessories. Whoever said that the city never sleeps was right after all! The street looks the same even after midnight, great if you want to go for a walk after dinner!
3 Enticing Things To Do Near Hougang With Kids, Singapore For A Fun Vacation!
3. S.E.A Aquarium: A Glimpse Of The Marine Life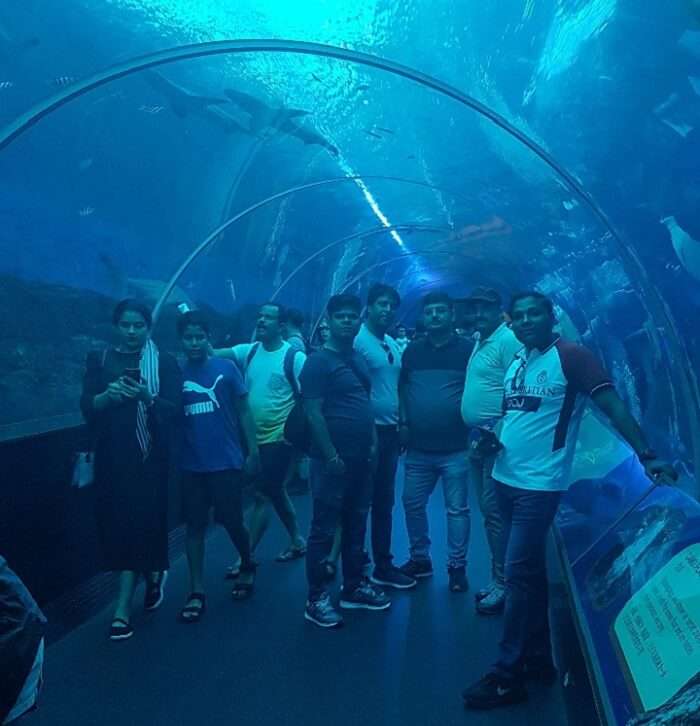 While some may think that the aquarium would be a good place to take the kids, it is just as much of a delight for the adults. Home to a wide variety of sea animals, you will be pleasantly surprised at the SEA aquarium. If you have some time to spare, definitely add this to your itinerary because it is surely worth a visit.
4. Gardens By The Bay: An Evening Well Spent!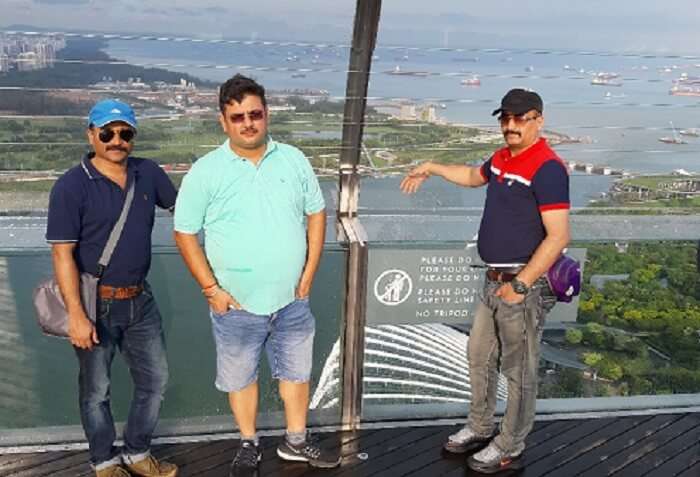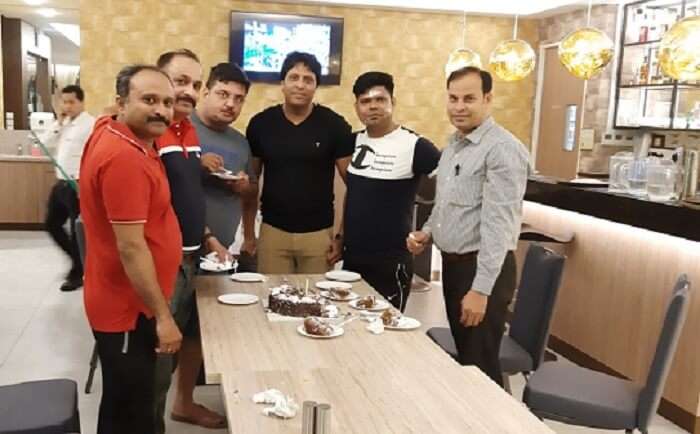 On our trip to Singapore, we also happen to make a stop at the Gardens By The Bay. Now we had already heard a lot about this place so we decided to check it out for ourselves and let me tell you it is so much more than you can expect. Go by during the evening and the beautiful lights will add a wonderful charm to your visit. The landscape designs and rare species of plant will surely catch your attention as well.
5. Universal Studios: The Land Of Fun And Adventure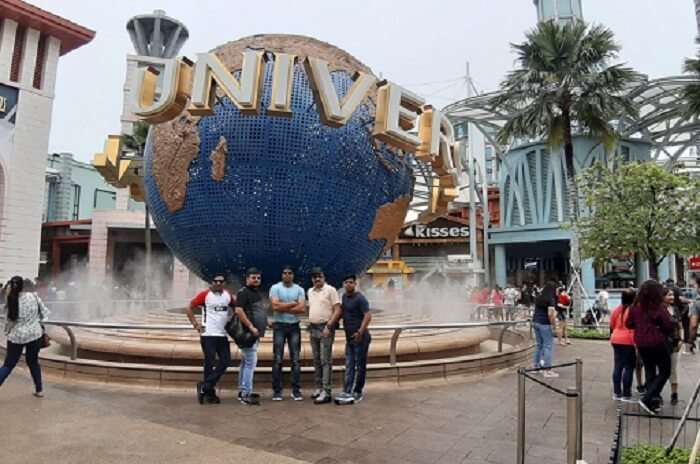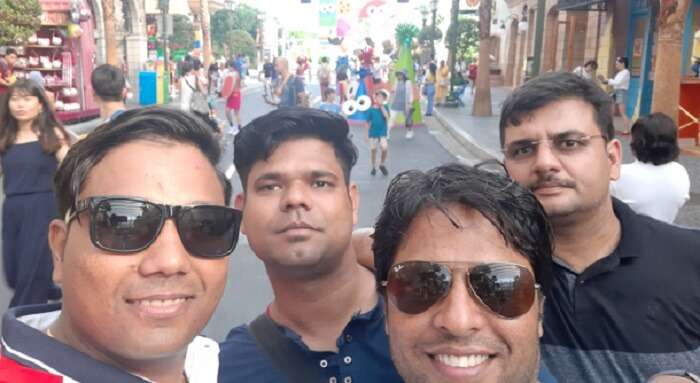 Universal Studios definitely has to be one of the best places to visit in Singapore. Ideally, you should save an entire day because this adventure and theme park is huge! There are so many rides and experiences to enjoy, you'll be extremely tired at the end of the day. There are so many unique aspects of this theme park and the adults will enjoy just as much as the kids.
  3 Best Things To Do Near Simpang, Singapore For A Fun Day Out!
6. Wings Of Time: The Ultimate Light And Laser Show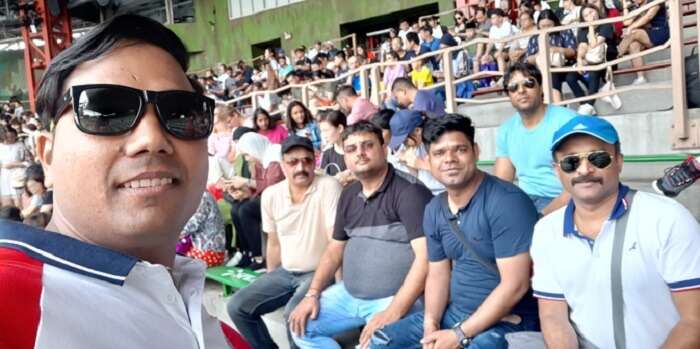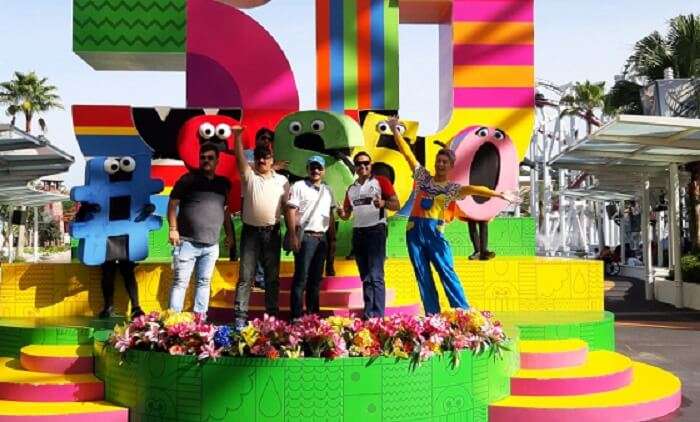 The nightlife in Singapore is truly beautiful and there is so much to explore even when the sun goes down. One of those things is the 'Wings Of Time' light show. There are many light and sound shows to choose from but this one is truly spectacular. It is a great way to end the day on a bright and sparkly note.
The Food Scenario In Singapore
Singapore has a diverse food scenario if you've ever known one. At the luxury hotels you can find a wide variety of cuisines, however, if you're on a budget don't worry. You'll find plenty of fast food joints and well, there's always a McDonalds to save the day! If you're vegetarian or prefer Indian cuisine, that won't be a problem either as there are plenty of Indian restaurants all around Singapore. If you are non-vegetarian, I would definitely recommend experimenting with the local cuisine and street food!
Shopping In Singapore
While most people shop loads in Singapore, I didn't happen to do the same. However, I did pick up some souvenirs from Mustafa Mall which is a famous mall in the Little India area of Singapore. Here you'll find nearly everything from little souvenirs and trinkets to clothing and even electronic. Quite a few of my colleagues picked up electronic items from different markets in Singapore. If you are on for clothing and fashion, then definitely check out Orchard Road, plenty to shop there!
Getting Around In Singapore
Singapore has one of the most efficient public transport systems in the world and you will not have to hassle one bit to get around. We happen to use the metro, busses as well as the private cabs. They're all great but I had preferred the metro for covering long distances during my corporate trip to Singapore.
Save A Few Bucks!
If you are on a budget trip to Singapore, there are plenty of ways that you can save money. Use public transport, it's cheap, clean and well-maintained. Another suggestion would be to eat in Little India, there are plenty of food stalls and Indian restaurants here for you to explore serving different kinds of cuisines. Singapore also has some free walking tours that you can sign up for, so I would recommend that as well.
What To Pack
If you are planning a short trip and intend on shopping a lot, I would say pack light. Have some room in your luggage for the additional items that you will purchase here. Another suggestion would be to pack a raincoat since the city experiences slight drizzling quite often. Also, pack the best pair of sports shoes you have because you'll be walking a lot here!
 3 Stupendous Bars In Siglap To Explore The Thrilling Singapore Nightlife
What Not To Do When In Singapore!
Don't litter on the streets! There's a bin every few steps and the city is spotlessly clean.
Smoking laws are strict here so make sure you adhere to that.
Chewing gum is prohibited as well and there is a fine for the same, so you might want to leave that at home.
So that's about all that I have to share about my corporate trip to Singapore. It's a beautiful country and no matter what the purpose of your visit, you'll surely have a great time here.
My Experience With TravelTriangle
This was my first time planning a trip with TravelTriangle and I have to say I'm quite impressed. From hotel booking to airport transfer, everything was managed smoothly. The VISA processing did take quite some time but it all turned out well in the end. Kudos to the team for avoiding any hiccups!
 4 Incredibly Fun Things To Do Near Malcolm In Singapore: Night Safaris And More!
Singapore is certainly a place that can be enjoyed by families, couples, as well as corporate travelers. There is no dearth of things to enjoy and experience. If you too, are planning a trip to this beautiful island, head over to TravelTriangle and customize your own Singapore tour.