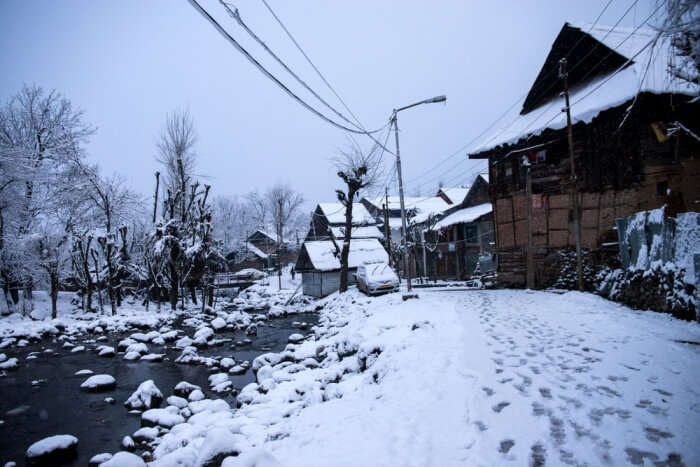 Pahalgam, Kashmir is a part of the scenic hill stations that are huge demand tourist spots especially during the holiday and summer months- June and July. There is no doubt that the refreshing and cool air of the Pahalgam hill station would be a relief from the scorching heat and pollution. However, the cool hill station turns into a heaven-like and snow-laden atmosphere in November and is easily the favorite month of the locals. The onset of winter in October changes into something magical and serene at Pahalgam in November and paves the way for an increase in the frequency of tourists and travelers.
Weather Of Pahalgam In November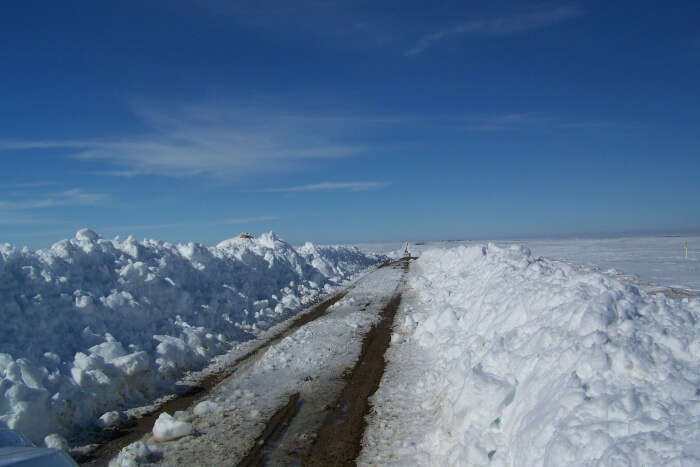 The weather in Pahalgam during the month of november drops to negative figures. The mountains are all snow clad, the roads are ice tracked and the locals are busy trying to clod their way through the snow and wearing heavy padded jackets. Pahalgam in November causes quite the snow but also gives way to new activities and places to put up at. Even though the guests might receive an icy welcome, the stay is definitely an awesome experience.
Best Places To Visit In Pahalgam In November
Pahalgam, Kashmir is a wonderous city filled with tourist spots to admire and uncover.here are the best places in Pahalgam that you should look out for.
1. Aru Valley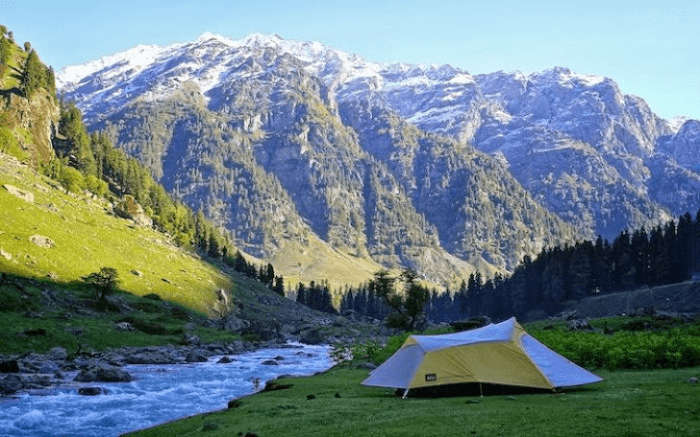 The photogenic valley is an all in one tourist spot. Aru valleys provides the best meadows, the flowing river , numerous restaurants, hotels and resorts and is also base camp for so many winter activities. It is a famous spot for skiing, white river rafting, horse riding and sledging. Aru valley is also near the Kolahoi glacier and gives us a glimpse of all the snow laden mountains surrounding it.
Address- Aru Road, Pahalgam, India
 20 Best Hotels In Kashmir For Both Luxury And Budget Vacationers (2022)!
---
Kashmir Tour Packages On TravelTriangle
Visit Kashmir and experience skiing in Gulmarg, trekking through the breathtaking mountains lakes, trout fishing in Sonmarg and a romantic stay in houseboats in Jhelum River. Book packages inclusive of airport transfers, cab, resort, sightseeing, and meals.
---
2. Lidder River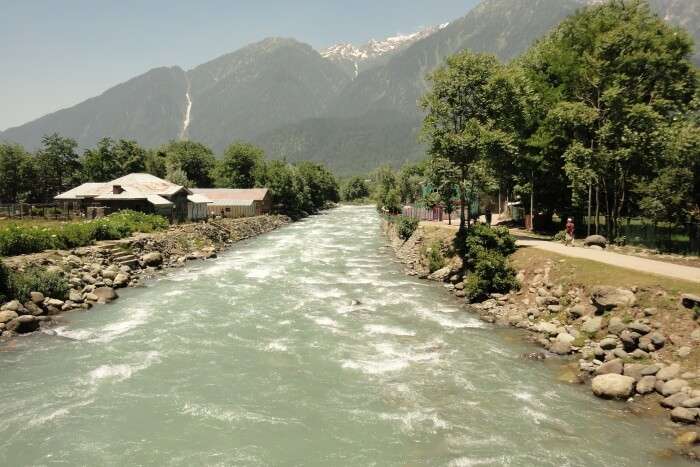 The flowy river is surprisingly calm and attracts guests and locals alike to conduct the activity of fishing and boating. The river flows in the middle of its valley and considered one of the most famous views of Pahalgam's tourist sites. The river is mainly used for irrigation purposes and caters to the locals' needs throughout the year.
Address- Near Mammal Temple, Pahalgam, Jammu and Kashmir 192126
3. Kolahoi Glacier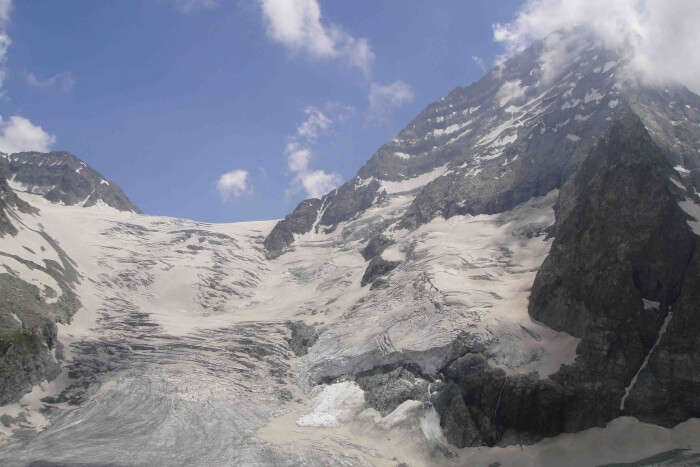 The Kolahoi glaciers are a part of the Himalayan range and stand at towering height 4700 meters. The snowy glaciers provide a campus for trekking and hiking. It is actually a hanging glacier and is hollow on the inside. The expeditions should be undertaken only with an experienced group of people.
Dwelling In God's Abode: Our Romantic Trip To Kashmir
Best Things To Do In Pahalgam In November
Pahalgam in November turns the city into a pretty snow filled city. This is also an invite to kickstart pahalgam's famous snow festival which consists of the various sporting competitions.
1. Winter Sports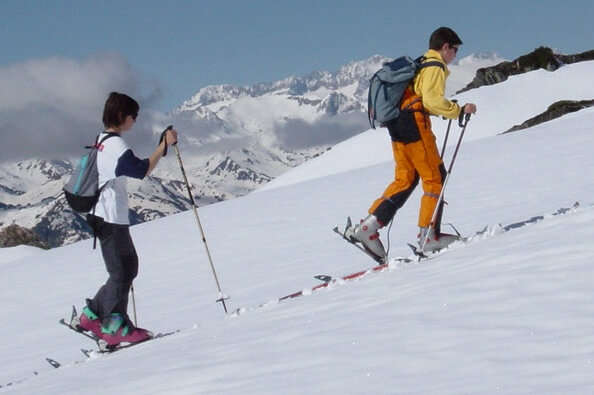 Winter sports are basically the stars of the snow festival. Everyone rushes to give their names for fun competitions, races and games. The most famous winter sports are rafting, skiing and sledging. These activities are specially learnt by people ,from different institutions, for fun and the snow festival.
2. Fishing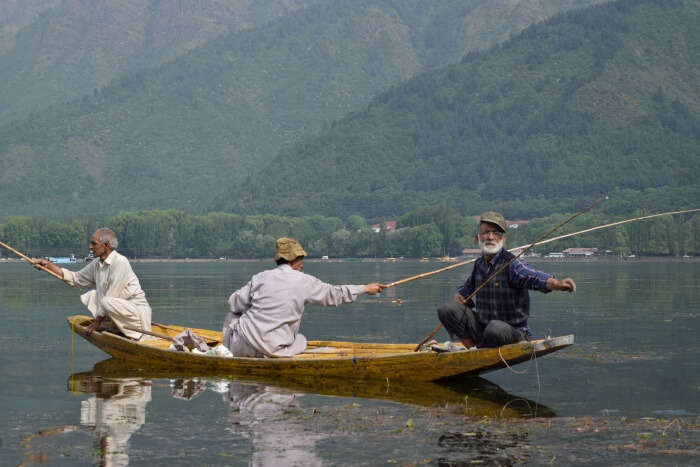 Fishing is considered fun when the weather is pleasant. The story is different if you try fishing from an almost frozen lake. The experience of fishing in the Liddon river can give you quite the chills and serve as an exciting and even more challenging activity. Fishing is something that can be taken up by people who do not enjoy sports. It is relaxing and also encourages blood circulation.
10 Magnificent Lakes In Kashmir That You Must Check Out In 2022
3. Trekking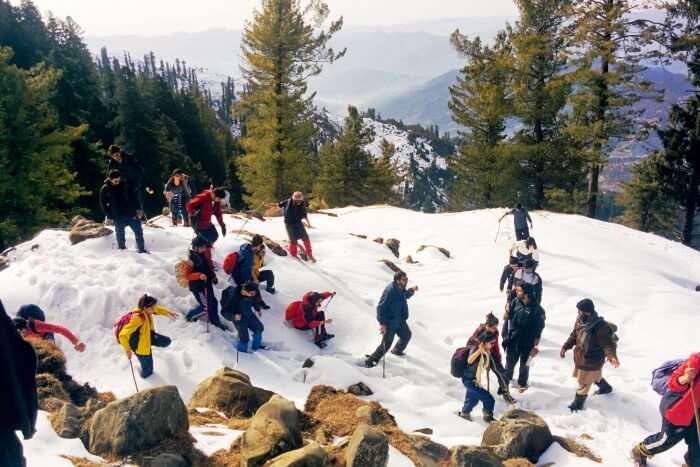 Trekking in Pahalgam during the month of November is an activity that you should undertake for great views and discovering places that you could never have seen driving by in a car. Trekking requires the most professional boots that will not allow the snow to seep through your socks. It is a fun activity and is often advised to be tried throughout the year in Pahalgam.
5 Picturesque Waterfalls In Kashmir That Will Compel You To Visit
Best Places To Stay
It would be cumbersome if you decided to visit Pahalgam but did not avail of decent living accommodations. Here are the best accommodations in Pahalgam at any time of the year:
1. Pahalgam Retreat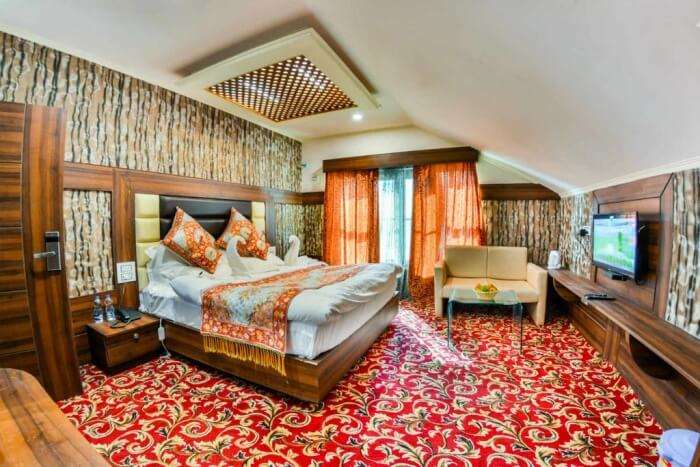 Pahalgam is the perfect stay option for the people visiting Pahalgam as guests. It provides free wifi, is strategically placed along the Lidder river and also has reasonable pricing. It serves continental breakfast and has an on site restaurant.
Address- Movera Rafting Poing, Pahalgam, 192126
 Is Kashmir Safe To Travel? See This Man's Wonderful Family Trip And Judge For Yourself
2. Hotel Baisaran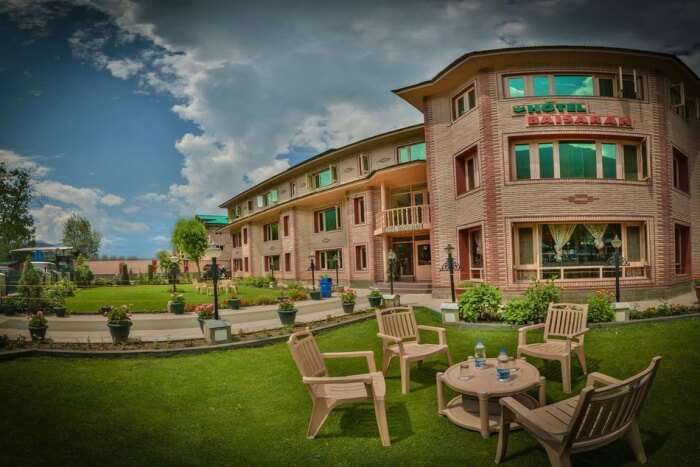 Along with serenity surrounding Hotel Baisaran, we are also provided with a panoramic view of the Pahalgam valley. It has bicycles on hire and allows you to cycle around the valley. The hotel also provides a clean and reasonable accommodations and continental food.
Address- Opp.Poshwan Park, Pahalgam, Jammu and Kashmir 192126
5 Great National Parks In Kashmir To Witness Nature's Best Creations!
3. Heevan Pahalgam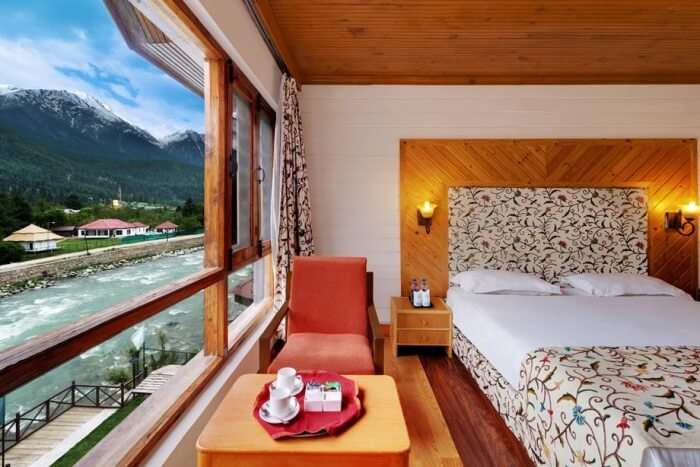 The excellent location in front of a garden and friendly staff has allowed Heevan Pahalgam to earn itself the title of one of the best places of stay in Pahalgam. The hotel also provides different activities like horse riding, badminton and cycling and is also ranked the highest by couples.
Address- Opposite Amusement Park Pahalgam Jammu and Kashmir, 192401
 Visited Kashmir In September Yet? This Pocket Guide 2022 Will Tell You All About It
Tips For Visiting Pahalgam In November
Regardless of how beautiful Pahalgam looks in november, there are a few things to keep in mind.
Pahalgam, in November, is the coldest. It is advisable to carry heavy winter clothes.
Visiting Pahalgam in November may come as a surprise to a lot of guests because of the varying temperature..
Please bring your own blankets too to travel in buses and cars.
The mountains or high altitude may not suit everybody. Please carry suitable medicines and asthma inhaler if you have breathing problems.
The food provided is continental. Do not start off your trip with large amounts of food intake. Please check if you are allergic to any of the food items.
Keep your surroundings clean.
 Here's Why Kashmir Is Called Heaven On Earth
Now that you have a handy guide for Pahalgam, make sure not to miss this astoundingly beautiful place.escape the scorching heat of summer and scoot off to the ice city of Kashmir. So huddle up with your friends and plan a trip to Kashmir with Travel Triangle.
People Also Read:
Kashmir In January Kerala In November Solo Trip To Kashmir
---
Looking To Book A Holiday Package?
Book memorable holidays on TravelTriangle with 650+ verified travel agents for 65+ domestic and international destinations.
---