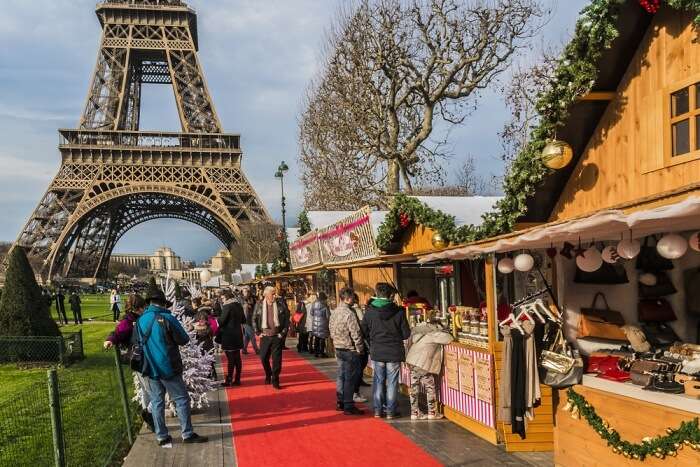 Paris, the capital city of France, is one of the popularly known places for shopping. With a long history of the gastronomy, the markets of Paris have a lot to offer. Right from organic vegetables, fruits and ethnic cuisines to clothes and antiques, you will find both local and well set-ups markets. Moreover, the traditional Persian culture here adds to the liveliness in the market's atmosphere. While there are dozens of unique markets out there, here is a list of top 10 Paris markets you must visit.
Paris markets that let you experience Christmas spirit
Take a look at this list featuring the best markets in Paris that offer stunning views and offer everything that you would ever want!
1. Le marché Saint-Pierre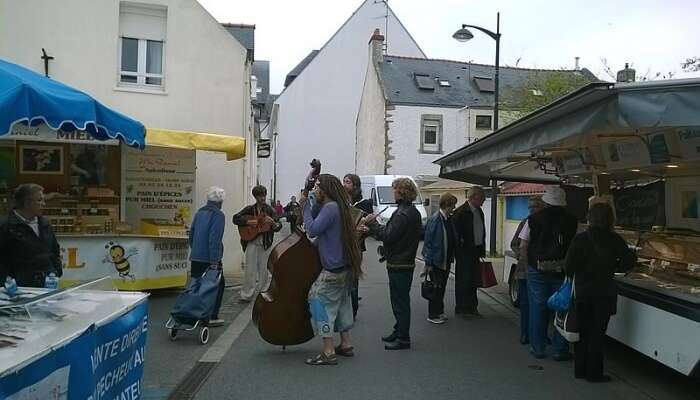 This one's a perfect place for the creatives. You will find all types of upholstery and textiles here. So, if you are up with a creative idea and plan to make something such as the home décor, sewing projects, etc., then this market will fetch you all your equipment.
2. Le marché de Belleville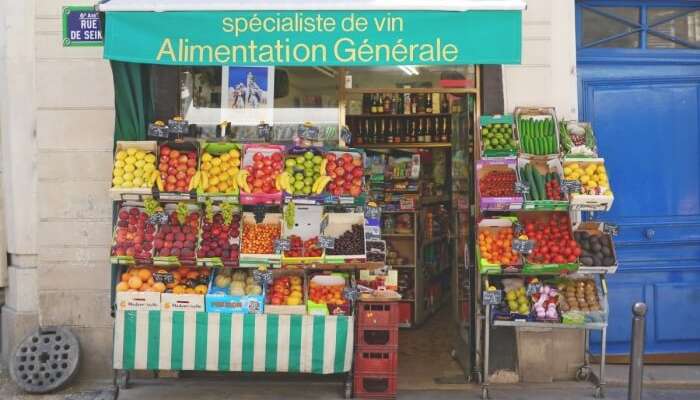 This lively food market is placed every Tuesday and Friday. It is an open-air food market with the local vendors selling their local produce fetching you a lively feel being here. The market is famous for its fantastic quality products available at amazingly affordable prices.
Must Read: Enjoy The Best Of Nature At These 10 Best Parks In Paris
3. Marche d'Aligre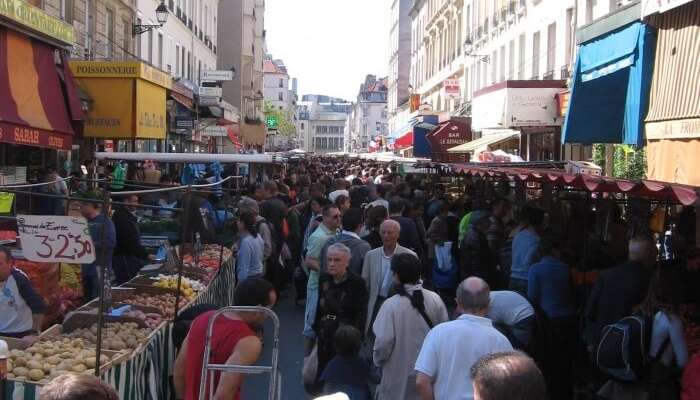 This market is like a secret that very few know. And thus, you won't find much crowd. However, it is equally amazing to be here as the other crowded ones and get whatever you wish to buy. You will see fresh produce directly from the local farms, bread and the best and fresh cheese you can actually have. There are multiple roadside cafes too allowing you to celebrate your purchases with a glass of wine. So many sure you arrive hungry here. This market is open from Tuesdays to Sundays between 7.30 am to 1.30 pm in the daytime and 4.30 pm to 7.30 pm during the evening.
Suggested Read: 10 Incredible Ways To Ring In New Year In Paris
4. Le marché des enfants rouges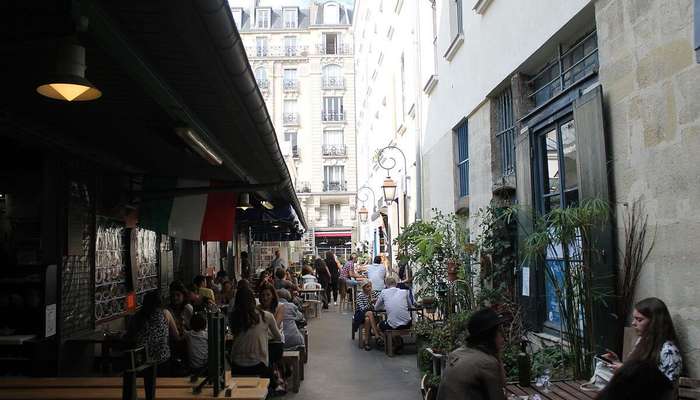 It is one of the oldest food markets in Paris. Not just the fresh produce, you can enjoy enjoy fresh cooked mouth-watering meals to have or even to take away. Moreover, you'll find a variety of cuisines like African dishes, Japanese, etc.
Suggested Read: Your A To Z Paris Street Food Guide: What To Eat & Where To Find Them
5. Le marché aux Fleurs et aux Oiseaux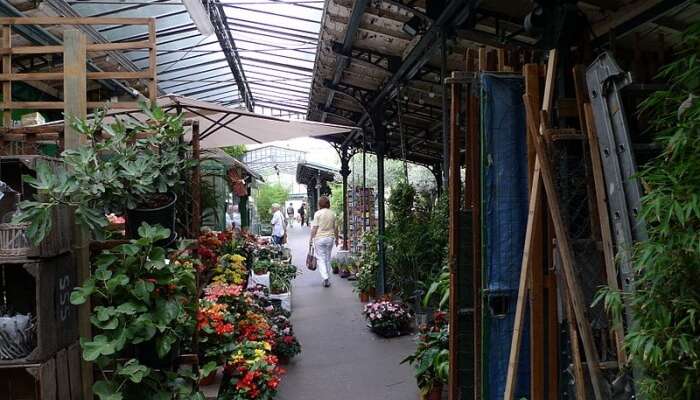 No matter if you wish to purchase any of the green thumbs or not, it is the most beautiful markets in the Paris. It feels like you are present in a paradise. You will find everything that's dedicated to the nature such as the birds, the plants, flowers, gardening books, bird accessories like the bird cages and a lot more. The beauty of the market attracts people here no matter if you wish to buy something or not, just come here and spend some time in the fresh and sweet scenting air.
Must Read: Day Trips From Paris: Head Out To These 8 Places In 2021 For Invigorating Excursions
6. Le marché Bourse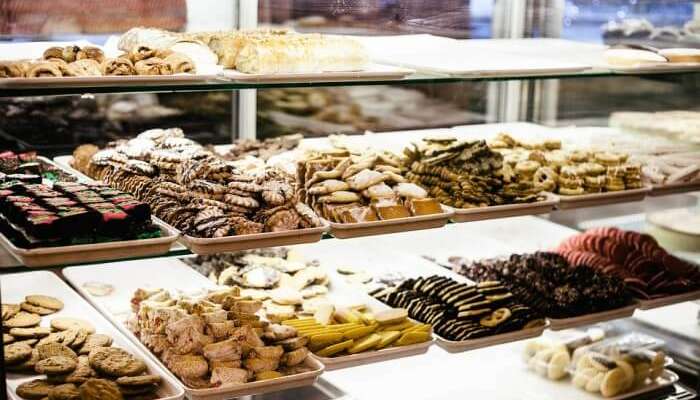 Image Source
This is a perfect place to be for the ethnic cuisine lovers. Open only two afternoons in a week; you will just be captivated by the wafting aromas from the stalls. You will see the stalls cooking ethnic cuisines in front of you making it hard for the visitors to resist.
Suggested Read: 6 Lakes In Paris You Should Definitely Go For A Picnic Under The Sun
7. Le marché de la place des Fêtes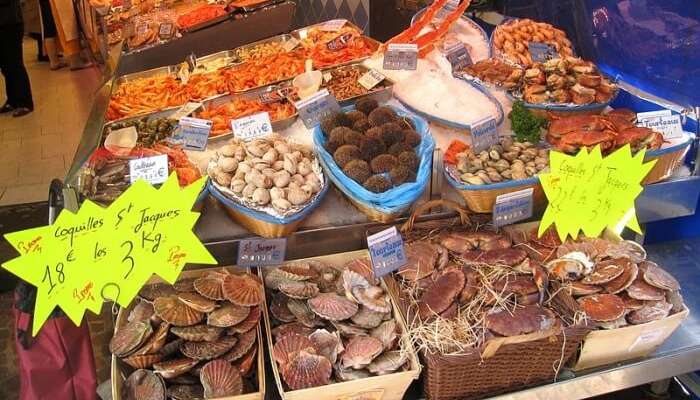 The festive Sunday lunches can be no better than what this market makes. Offering you home-grown produce and just the seasonal products produced by the local gardeners and producers, you will have a lot to explore about what is it like to live in the French geography.
Suggested Read: 10 Villas In Paris: Experience The Hospitality City Of Love & Romance
8. Le marché Biologique des Batignolles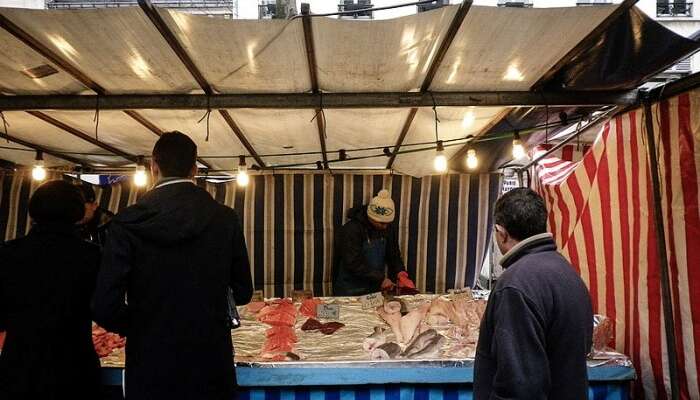 This is a must visit place if you wish to buy organic produce. Located in the small neighbourhood of the Les Batignolles on the 17th district, this market is open only on the Saturdays between 9 am to 3 pm. Right from the organic vegetables and fruits to a variety of baked stuff and beautiful flowers, you will find anything you wish to purchase. However, because the market is entirely to sell the organic stuff, it is a bit expensive.
Suggested Read: 10 Hostels In Paris For A Homelike Stay In The City Of Love
9. Le marché Henri-Barbusse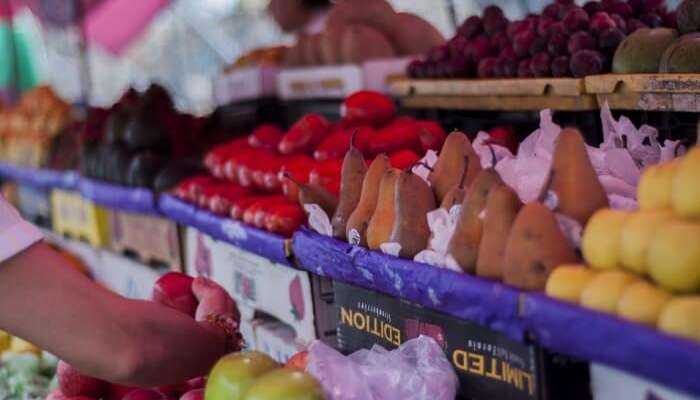 Before you start your weekly shopping, come here to enjoy fresh oysters and wine. It is a lovely food market specially designed for social gatherings for the locals. It is located in the suburbs of the city, very near to the 17th district.
10. Le marché aux Puces de Montreuil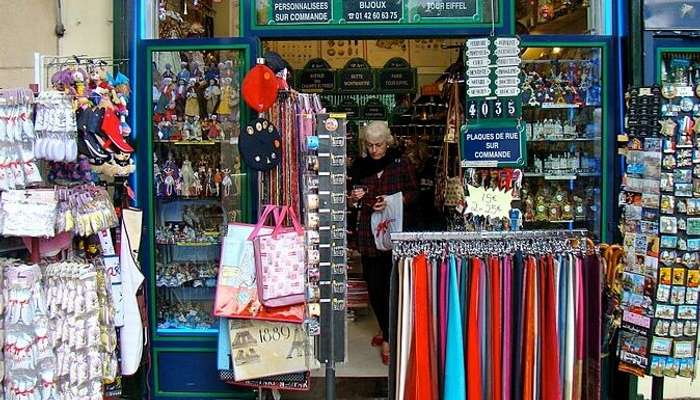 This market is a real gem for the real second-hand sharks. If you have the patience to hunt for the good stuff through the stalls, you will find amazing pieces lying out there. The trendy luxury branded clothes, clothes designed beautifully by the unknown designers, and the unique styles will definitely put you in a surprise.
Further Read: Paris Nightlife Guide: Best Restaurants, Nightclubs & More For Witnessing The City In All Of Its Lights
So, when it comes to purchasing fresh products or enjoying the amazing food, Paris has a big list of markets. However, these markets also have the daily essentials that you can shop along. Clean and bright, the street markets of Paris are as good as the well setups markets there. So, plan a trip to Paris and treat the shopaholic within!
---
People Also Read:
Markets In Tuban, Kuta Bali Flea Markets In Europe Markets In Bali
Comments
comments