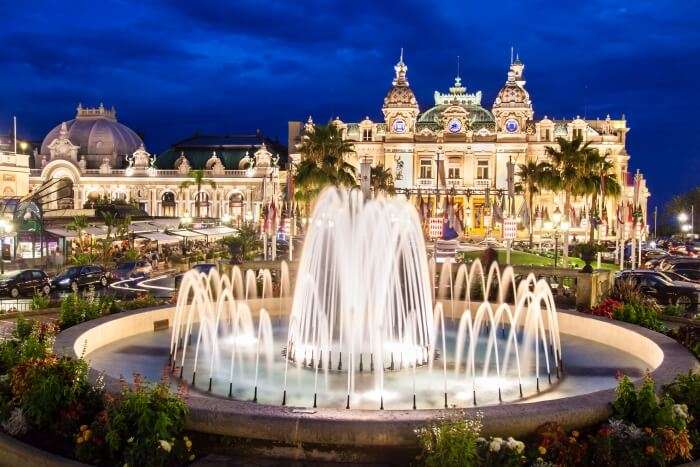 There are very few destinations around the globe that are blessed to have the unique combination of natural beauty, glamor and extravagance and Monaco undoubtedly tops that list. This might be one of tiniest city-states that you will ever hear of but don't be fooled either by its size or population. Glitzy Monaco is a paradise for hedonistic travelers who love spending a vacation in clement weather amidst gorgeous sea, exotic tree and flowers. Lavishness might be your ruler when in Monaco but your trip will remain incomplete unless you visit these 10 absolutely gorgeous places near Monaco.
10 Amazing Places Near Monaco
It all might look like a fairytale when you visit Monaco during your holiday. But since you have already decided to soak yourself into comfort and lavishness during this trip, you better be aware of the places that you can't miss.
1) Monte Carlo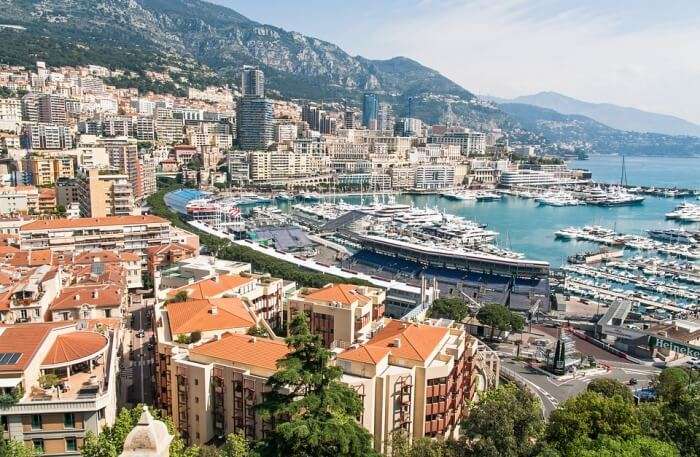 Alluring every traveler who visits Monaco, Monte Carlo is known for being the playground to the rich. No matter whether you want to get close to some of the most luxurious cars or whether you simply want to gamble at the casino, Monte Carlo offers it all. Letting you enjoy the spectacular Port of Monaco from the promontory, Monte Carlo rejuvenates your senses with Place du Casino that offers seaside views. Helping to reinvigorate your jaded mind, Monte Carlo satisfies every traveler's wanderlust and you can easily rent luxury cars for coastal cruising. This plush town along the French Riviera will never leave you to dissatisfy you and every photo taken here is a literally Instagram-perfect picture.
Must Read: 35 Best Places To Spend Christmas In Europe In 2022
2) Jardin Exotique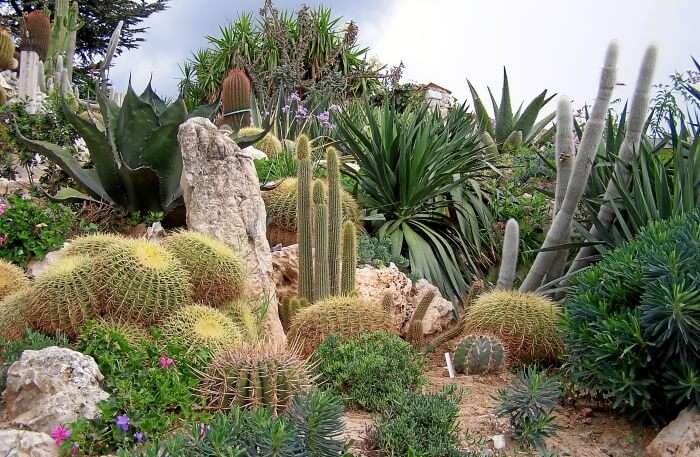 This phenomenal garden will leave you mesmerized as you explore a wide variety of species of cacti as well as succulents. Being one of the best places near Monaco, Jardin Exotique lets you behold the picturesque view from the cliff that overlooks Monaco. Starting its journey in 1933, this 3-acre garden has come a long way in terms of satisfying the tourists looking forward to spending some time amidst lush greenery. After being delighted with the breathtaking sea view, you might consider visiting the Anthropology Museum which has enough to give you a few lessons about the historical times.
Suggested Read: 15 Monaco Festivals 2022: Be A Part Of All The Fun And Festivity!
3) The Musée Oceanographique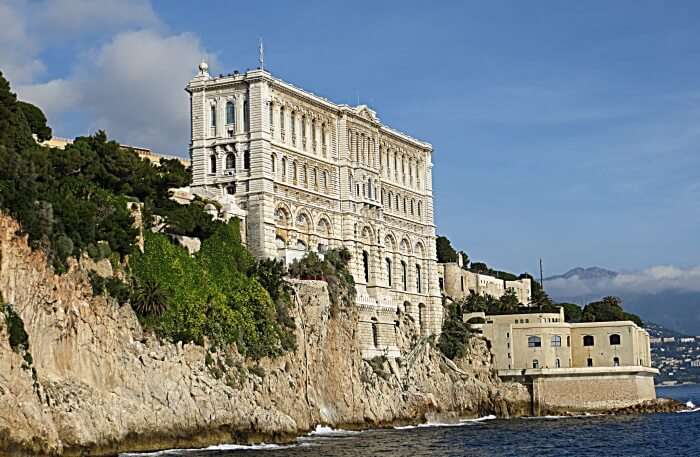 The Musée Oceanographique is a familiar name to those who love visiting marine science museums and aquariums. Being recognized across the globe for its oceanography as well as marine science exhibits, this aquarium is the oldest one in the world. A wide variety of rare species of marine lives await for you inside the aquarium. You will also be able to explore a number of discoveries by Jacques-Yves Cousteau here. Perhaps the most beautiful part of this museum is that you can touch a baby shark or a tortoise and take pride in that for rest of your life. The Shark Lagoon here lets you appreciate the vibrant colors that coral reefs adorn themselves with. Don't forget to enjoy the beauty of the coastline from the rooftop restaurant located at the museum.
Suggested Read: 17 Spots For Snorkeling In Europe Every Underwater Enthusiast Must Visit In 2022
4) Palais du Prince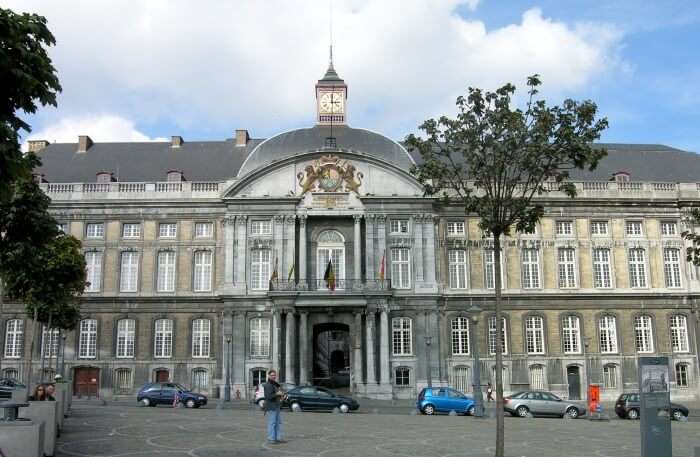 Being home to the world's oldest monarchy, this palace is a significant part of the 13th-century history. After being built by Grimaldi's Genoese family, this palace functioned as a fortress for a quite long time. Located on the Le Rocher peninsula, this palace today stands as an emblem of the style embraced by Louis XIV. You can also enjoy the tour of the apartments here if you are fortunate enough. In addition, you might also consider the changing of Guard at around 11:55 everyday morning. The Italianate gallery inside unravels the opportunity for you to explore prominent attraction here including the gold-embellished Blue Room, Mazarin Room, Throne Room and so on.
5) Les Jardins Saint-Martin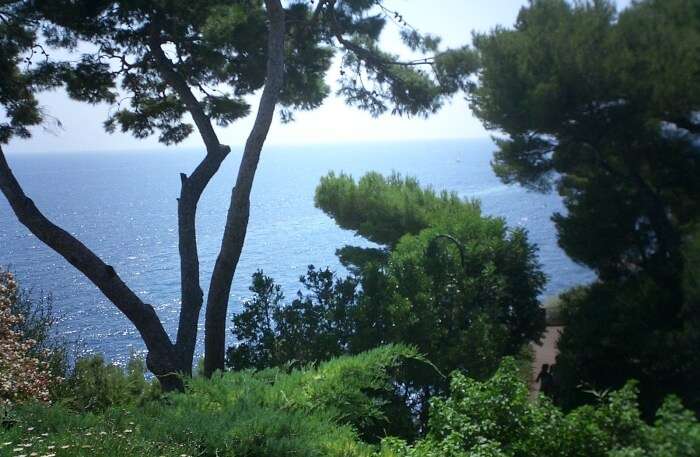 When it comes to getting sunkissed, nothing can be better than Les Jardins Saint-Martin. Located within a stone's throw from the Musée Oceanographique, this location brings in the scope for you to soak in all the Mediterranean sunshine. Besides visiting the statue of Prince Albert I here, you can take a walk through the garden which adorns itself with paths crossing ridges as well as slopes. The view of the coastline from here will certainly leave you speechless.
Suggested Read: 13 Frolicsome Beaches In Europe For All The Excited Beach Bums Across The Globe
6) Port de la Condamine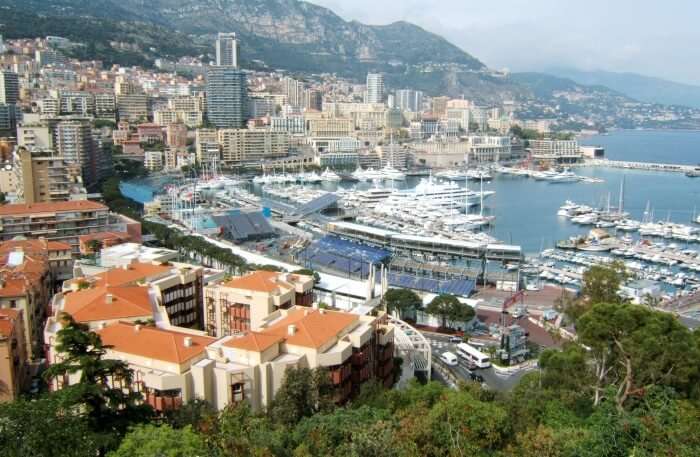 A little research is sufficient to know that the Port de la Condamine holds significant importance in history. After being an important stop to the Romans as well as Phoenicians, this bay was developed into a port during the times of Albert I. Being home to the magnificent yachts, this port is used for private vessels as well. Besides offering a wonderful view, you might be able to experience races and festivals as well which are often organized by the Monaco Yacht Club. Having members from every corner of the world, this club enjoys a superior reputation among yacht owners and enthusiasts, A ride on the catamaran will let you appreciate the coastline and the beauty it has to offer here.
7) Monaco Ville or Le Rocher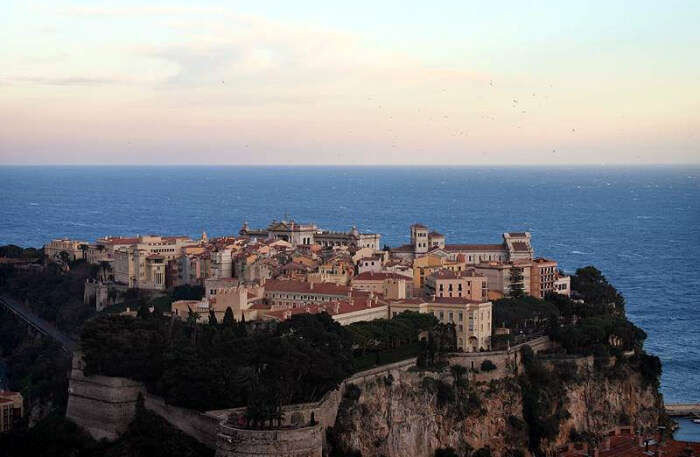 If you are still looking for exotic places to go near Monaco, the Monaco Ville must be on your list. Letting you explore the charm of the old Monaco, Monaco Ville takes you down the lines of rich history this city-state. Whether it is the medieval lane or whether it is the Rampe Major, Le Rocher will certainly astonish you. As you walk along the Rampe Major which is a brick path that was built during the domain of 16th century, you will find Prince Rainer waiting for you at the end of the road. His statue looks down at picturesque Monaco.
Suggested Read: Guess Which European City Gets The Title Of World's Most Liveable City This Year!
8) The Jardin Japonais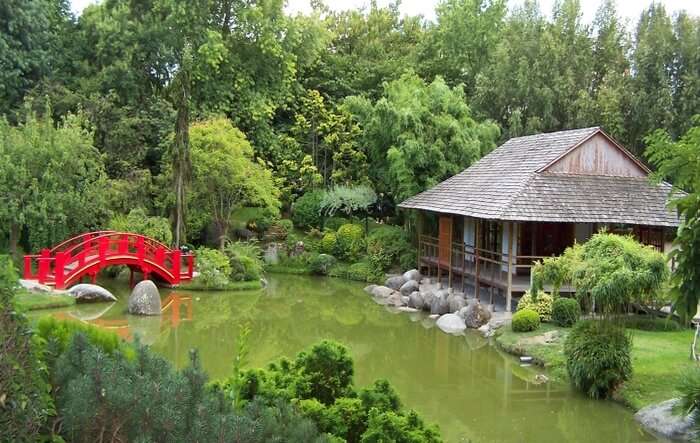 One of the locations that you can't simply miss while you are jotting down the places near Monaco is the Jardin Japonais. This Japanese garden has been designed to be absolutely lush with plants, water bodies, and stones as well. Spread over 7000 square meters, this zen garden is located on a hill at eastern Monaco. Letting you enjoy pristine beauty and serene atmosphere, it is often regarded as a paradise that one can find at ease in between Larvotto and Monte Carlo. Many travelers come here to meditate and enjoy the tranquility that this place has to offer.
9) The Nouveau Musée National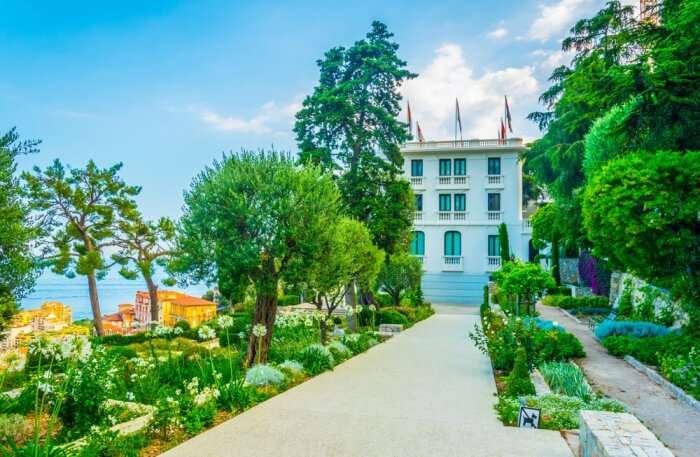 Celebrating visual art in two sections namely Villa Sauber and Villa Paloma, the Nouveau Musée National art museum is known for showcasing contemporary art along with avant-garde artworks. While the Villa Sauber emphasizes performing arts, Villa Paloma is known for showcasing works completed by different artists. In addition, you can explore the unique process that goes into the creation of the artwork as well.
Suggested Read: This Winter, Escape To The Best Honeymoon Destinations In Europe In Winter 2021-22!
10) Fort Antoine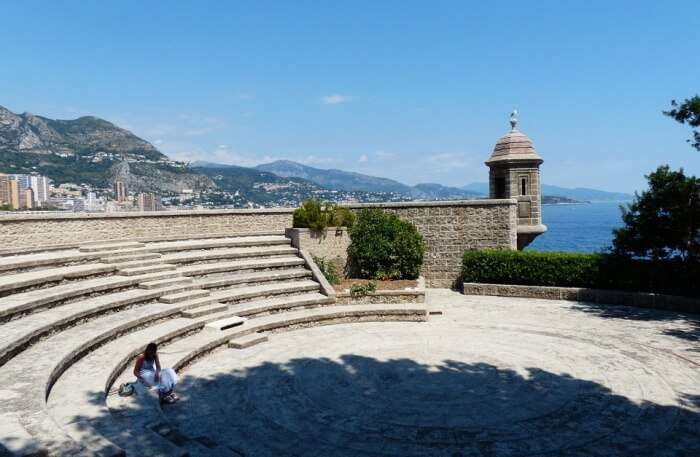 If you are accommodating yourself at the places to stay near Monaco, Fort Antoine should be an integral part of your itinerary. Built in the domain of 18th century, this fort functions as an open-air theatre as of now. Helping tourists from all over the globe to find solitude, this architecture is known for its features inclusive of the pyramid made of cannonballs at the center. This used to be a military structure once upon a time and was rebuilt by Prince Rainier III in the year 1953.
Further Read: 131 Traditional Festivals In Europe That Will Up The Fun Factor Of Your Euro-Tour In 2022
The wonderland of Monaco has plenty of things and activities to allure you but you must not miss these ten places near Monaco under any circumstances. Whether you are fond of lush greenery or whether you simply want to get sun-kissed while seeing the beautiful coastline, these places await for you with the ultimate rejuvenation. What are you waiting for? It is time for a trip to Monaco, don't you think?
---