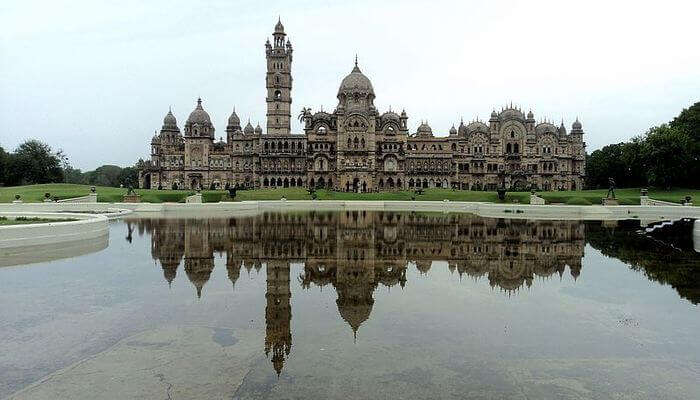 Cover Image Credit: Wikimedia
Vadodara, Gujarat's cultural capital, is a blend of many eras and represents the state's diversity. However, there are also many places near Vadodara that offer an unforgettable experience for travellers of all age groups. We have compiled an inventory of spots to visit close to Vadodara, that are an ideal combination of hill stations, places of historical significance and sanctuaries. They will be more than enough, for a great vacation that will make sure that you enjoy a lot. The places near Vadodara exhibit magnificence and ensure a memorable trip.
Top 15 Places Near Vadodara
Given below is a quick list of 15 places near Vadodara to help you enjoy your trip to the fullest. Each of these places showcase immense beauty and are perfect for a getaway:
Champaner-Pavagadh – A Wonderful Archeological Park
Anand – The Milk Capital Of India
Zarwani Waterfalls – The Natural Haven
Jambughoda Wildlife Sanctuary – An Extraordinary Excursion Spot
Dakor – A Spiritual Retreat
Kabirvad – A Quiet Island For Nature Lovers
Ahmedabad – A Quickly Developing City
Gandhinagar – The Capital City Of Gujarat
Surat – The City Of Flyovers
Hathni Waterfalls – A Dreamlike Spot To Unwind
Udaipur, Rajasthan – Reminiscence Of Ancient Architecture
Bhavnagar Gujarat – Relive The History
Gir, Gujarat – Admire Wildlife
Toranmal, Maharashtra – Sit In The Lap Of Nature
Shirdi, Maharashtra – Feel The Divine Power
1. Champaner 

This place is remembered for its inclusion in the UNESCO World Heritage Sites. It is a wonderful archeological park located in the core of the city of Champaner and in the midst of the Pavagadh slopes. It is one of the most renowned spots in Gujarat and one of the best places to visit near Vadodara within 50 km. Make sure to visit the Kalika Mata Temple, the Fort of Pavagadh and the numerous Jain Temples.
Distance from Vadodara: 49 km.
Wedding Venues In Vadodara- 7 Blissful Venues For A Blessed Together Forever
---
Gujarat Holiday Packages On TravelTriangle
---
2. Anand 

The focal point of the White Revolution in the nation, harking back to the 60s, Anand, is also called the Milk Capital of India. It is a spot known for its rural set up and the Swami Narayan Mandir which is the highlight of the city. A rising city, Anand still has hints of its past which can be seen when one is venturing out to this magnificent city. Look out for the AMUL Chocolate Factory, the AMUL Co-operative Museum and the Flo Art Gallery.
Distance from Vadodara: 46 km.
3. Zarwani Waterfalls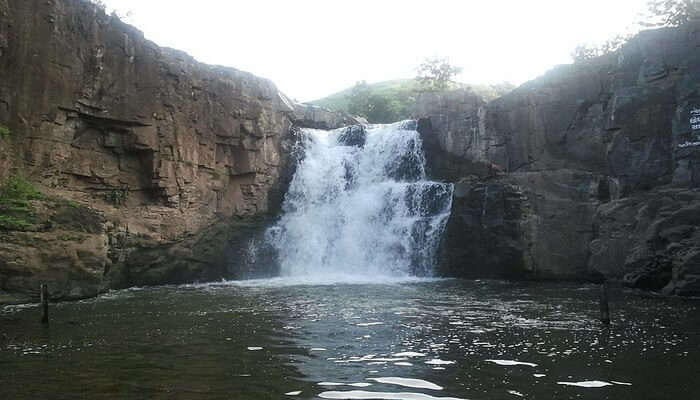 Zarwani Waterfalls is one of the most awesome one day picnic spots close to Vadodara . It is situated in the wildlife sanctuary of Shoolpaneshwar. The natural haven itself has a great deal to offer, including some of the endangered fauna and uncommon flora. You can take up a trek to the cascades or select from various safaris and nature trail strolls. If you are looking for the best places to visit near Vadodara within 100 km, Zarwani Waterfalls is a graet spot you can add to your itinerary. 
Distance from Vadodara: 97 km

10 Temples In Vadodara That Are A Must Visit!
4. Jambughoda Wildlife Sanctuary 

This is an extraordinary excursion spot around Vadodara. The place is popular since it is home to some wild species like wild bears, antelopes and sloth bears. Make sure to enroll in the trekking, camping activities and safaris to make the most of this trip. A real place to enjoy an adventure and spot wildlife up-close. Therefore, it should be on top of nature lovers!
Distance from Vadodara: 83 km.
5. Dakor 

Dakor is a famous tourist spot in Gujarat. Predominantly known for the temples of Krishna by the Gomati, Dakor is a spiritual retreat near Vadodara. Built during the eighteenth century, the temples boast of superb engineering and structure. The temple is exceptionally venerated and the historical backdrop is also of quite significance. Make sure to reach Dakor by early morning if you want to participate in the Aarti (worship).
Distance from Vadodara: 70 km.
10 Best Resorts In Vadodara For A Comfy Stay Under 5K
6. Kabirvad 

Kabirvad is an island in the delightful river of Narmada. It is a quiet island for nature lovers and ideal for a one day trip near Vadodara. It has been named after the well known poet and saint Kabir, from the eighteenth century. The island has an old banyan tree, sufficiently enormous, and accepted to be many years old.
With the beautiful environment and unbelievable greenery around, Kabirwad is yet another awesome spots close to Vadodara. You can also go for boating to take in the scenic view of Kabirvad.
Distance from Vadodara: 80 km.
7. Ahmedabad 

A quickly developing city, a modern center point, and a city with a great past – Ahmedabad is one of the most significant urban communities in Gujarat and is quick turning into a mainstream spot to visit near Vadodara. Home to plenty of amazing temples, captivating exhibition halls, peaceful lakes, great cafés, and tasteful markets, Ahmedabad is an extraordinary case of how a city can hold all of its old-world appeal.
Situated on the banks of the Sabarmati river, Ahmedabad is the previous capital of Gujarat, and draws in tourists from everywhere annually. Make sure to visit the Swaminarayan Temple and the Sabarmati Ashram while you are here.
Distance from Vadodara: 114 km
10 Best Hotels In Vadodara For A Comfortable & Memorable Stay
8. Gandhinagar 

Gandhinagar is the capital city of Gujarat and it offers a rich cultural legacy, excellent temples and a peaceful environment to every one of its guests. Gandhinagar envelops Akshardham Temple, one of the nation's most lovely temples and one of the top spots to visit close to Vadodara. Among its different attractions are: an enchanting Children's Park and the exceptionally built Adalaj stepwell. Do make a visit to the Hanumanji Temple and the Brahmani Temple.
Distance from Vadodara: 132 km.
9. Surat 

Positioned as the ninth biggest metropolitan in India, Surat is the second most populated city in the territory of Gujarat. Known as 'the city of flyovers', it is a business centre of cloth material and precious gems. It is also called the 'diamond city of India'. It is known for its tourist attractions such as the Dutch Garden, the Dumas Beach and the Hajira Village.
Distance from Vadodara: 150 km.
10. Hathni Waterfalls 

A remarkably lengthy drive of around 80 km from Vadodara, through the thick backwoods, would lead you to Hathni Waterfalls. Surrounded by lavish greenery all through, this lovely waterfall tumbles from around 100 m high, making for an impressive view. Likewise, it is a dreamlike spot to unwind and loosen up in the lap of nature while having some quiet time away from the city life. It is is indeed one of the best tourist places near Vadodara within 100 km.
Distance from Vadodara: 76 km.
11. Udaipur, Rajasthan 

Come and Enjoy the beauty and serenity of The City of Lakes making it one of the stunning tourist places near Vadodara. Udaipur is one of the best places to visit near Vadodara encompassed by the beautiful Aravalli Hills from all sides. You will experience the beauty of nature, ancient temples having stunning architectures along with some adventurous boat rides.
Distance from Vadodara: 335.6 km
18 Remarkable Places Near Udupi That Demand Your Attention
12. Bhavnagar Gujarat

If you are a history enthusiastic then Bhavnagar in Gujarat is one of the awesome places to visit near Vadodara. Bhavnagar lets you witness the history of diverse cultures, life of locals, crowded markets, ocean trade secrets and above all the mesmerizing architecture that will fascinate you the most.
Distance from Vadodara: 203 km
13. Gir, Gujarat 

Gir National Park is one of the well-known tourist places near Vadodara. The National Park provides shelter to Asiatic Lions thereby preserving the lives of diverse species. The Park was acknowledged by Nawab of Junagadh when he saw that lions are going extinct owing to excessive hunting. The best time to visit Gir is from July to March.
Distance from Vadodara: 7.2 km.

13 Best Places Near Madikeri: Visit These Destinations And Call Nature Tomorrow
14. Toranmal, Maharashtra 

Toranmal are stunning hills and one of the splendid picnic spots near Vadodara. You will witness the beauty of mother nature and outstanding views of the hills along with cool breeze and amazing weather. Come and experience the peace and calmness of the hills that will charm your spirit. October to February are the months regarded as the best time to visit the excellent picnic spot near Vadodara.
Distance from Vadodara: 305 km.
15. Shirdi, Maharashtra 

Sai Baba offered his followers the path of truth and taught patience and honesty in life. These principles made Shirdi one of the best places to visit near Baroda. You also get to see some of the historical sites and feel the spirituality of Sai Baba. While being one of the best places to visit near Vadodara for 1 day, Shirdi experiences a pleasant weather from July to March.
Best Time To Visit: Jul-Mar

9 Holiday Resorts Near Vadodara That Will Fill You Up With Luxury
Places to visit near Vadodara have turned more into the picnic spots where people are fascinated by the beauty and grandeur of the places. Not only the places near Vadodara are visited by Indian tourists but also visited by the foreigners as well to gain knowledge about the Indian culture and diversity. These places to visit near Vadodara are some of the finest places which will surely give your weekend vibes positivity and relaxation. Come and discover the majestic Vadodara and places near the city. Make sure to not miss the above listed places near Vadodara on your next trip there, as they offer the perfect retreat from the hustle and bustle of city life. 
For our editorial codes of conduct and copyright disclaimer please click here.
Frequently Asked Questions About Places Near Vadodara
What is Vadodara most famous for?

This industrial city is most famous for its textiles, handicrafts and furniture.

What is the best time to visit Vadodara?

The best time to travel here is anytime between the months October to December and January to March.

What is an ideal trip duration to Vadodara?

2-3 days are enough to explore and appreciate the whole town of Vadodara.

How is the weather in Vadodara?

In summer season, the weather goes upto 42 degrees Celsius in the winter season, it drops to a minimum of 16 degrees Celsius.

What are the best places to see in and around Vadodara?

Surat, Ahmedabad, Anand, Hathni Waterfalls are some of the best places to visit around Vadodara.

What are some things to do in Vadodara?

You can visit the Lakshmi Vilas Palace. You can spend a day at the Baroda Museum and Picture Gallery. You can also visit the various temples in Vadodara such as the EME Temple and the Tapovan Mandir.
---
People Also Read:
Places Near Bangalore Places Near Hyderabad Places Near Jog Falls