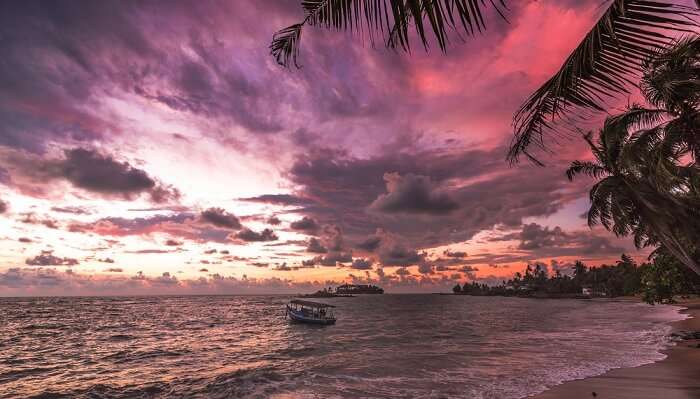 To the country of unions and differences, the country beholding many surprises and the one we fell in love with. To, Sri Lanka. It is the land of variety, of tea estates, of beautiful beaches, exciting train rides and much more. It is a country where every time you go to a new city you will feel like you will feel like its a different country. From lush green and exceptionally beautiful tea estates to ancient ruins and oodles of elephants in Sri Lanka you will be at peace. This beautiful country is home to a beautiful town named Beruwala which is located in the Western province of the Kalutara District and there are many great places to visit in Beruwala.
Located in a jewel-shaped country this beautiful town is breathtaking and you will be awe-inspired here. From an enchanting lighthouse to a gorgeous beach and pretty reef gardens this quaint little town is all about variety. Located in a country that is slowly becoming the new age tourist hotspot, Beruwala is somewhere you should visit irrespective of who you are planning to visit Sri Lanka with. Be it friends, family or your special someone, everyone will fall in love with Beruwala and there is no denying that. Just have a glimpse of the great places to visit in Beruwala and tell us if we are wond.
5 Top Places To Visit In Beruwala
Beruwala is all about beauty and some really great places to explore. It is one of those places that have it all and are just perfect. From the enchanting reef gardens to the ever so beautiful beaches and captivating lighthouses to a charming brief garden Beruwala is all about nature. If you are a nature lover, then you will definitely fall in love with Beruwala and if you are not, well then you will fall in love with the adventure this place offers. There is so much to see and explore in Beruwala that you might be fatigued but never bored or out of places. Take a quick look at these 5 amazing places to visit in Beruwala.
1. Narigama Beach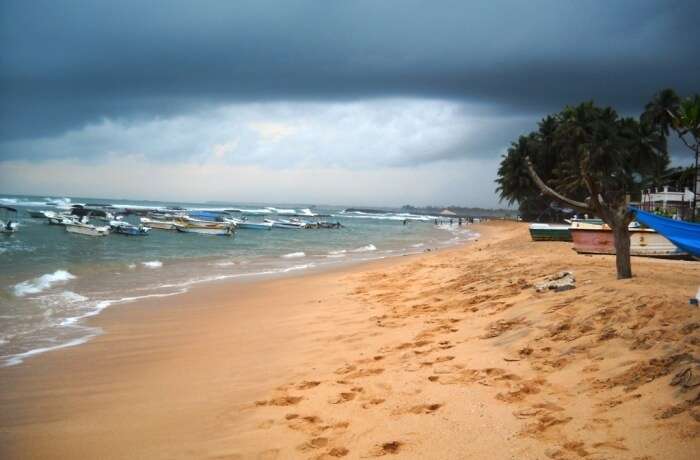 The very first on the list is the beautiful and aesthetic Narigama Beach. This is the most popular beach in the area and witnesses the maximum rush of the tourists, predominantly the entire year around. The entire beach is spread around a total distance of around 4 km and is actually an amazing surfing spot for people. It is ideal to visit the beach during the month of April. Majority of the people who have visited this place have often praised the beautiful and picturesque beauty of the sunset one can experience sitting on the beach, enjoying the orangy hues of the sunset mixing with the tranquil gush of the water.
Read More: Hikkaduwa In April 2022: A Guide To Plan A Perfect Summer Vacation
---
Sri Lanka Holiday Packages On TravelTriangle
Book your Sri Lanka trip from TravelTriangle: Inclusive of Hotels, Sightseeing, Transfers, & Meals. Best Prices Guaranteed. Get Customizable Package & Free Guidance From Destination Experts. Book Now!
---
2. Coral Reef Gardens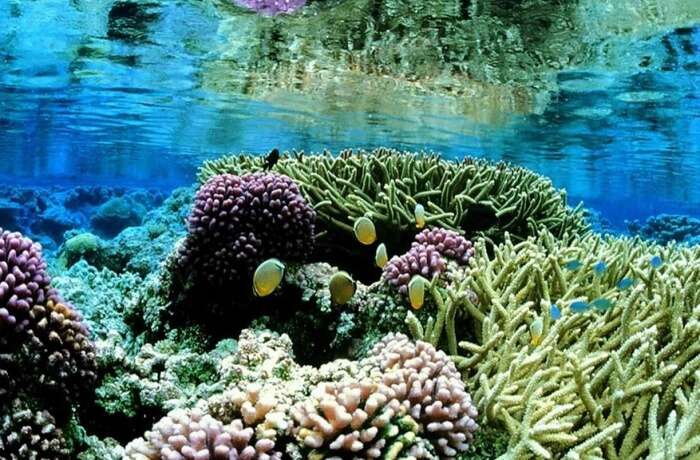 The last and one of the coolest things to do in Hikkaduwa in April is to visit the Coral reef gardens. If marine life and underwater intrigue you, you are definitely going to be loving these amazing coral reef gardens without a shadow of a doubt. It is home to a wide variety of aquatic wildlife and even more a variety of fishes around. Keeping aside the coral reefs, yet another popular part of the gardens include the sea turtles which definitely leave the visitors enchanted. The best part is that you can feed all the turtles by hand which is pretty amazing too.
Read More: 13 Best Places To Visit In Dambulla In 2022 That Showcase Its Spiritual And Natural Charm
3. Beruwala Beach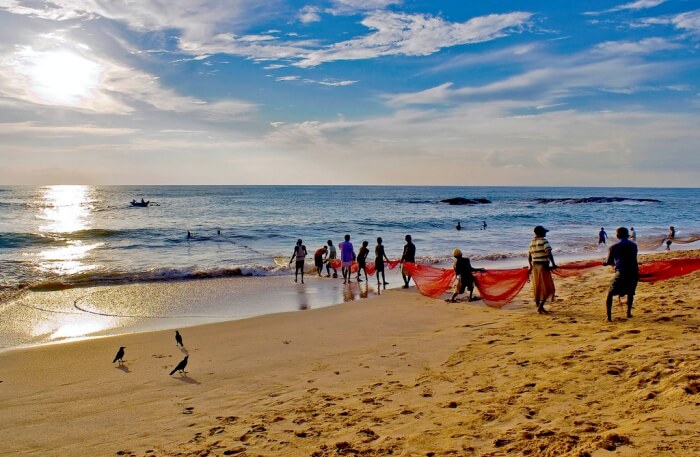 Long, wide, and painted in the colour of honey, Beruwala beach will surely surprise you. The calm waters are ideal for sports like jet-skiing, windsurfing, and parasailing. You don't have to go far to re-fuel, thanks to the handful of restaurants and coffee shops that are located right by the sand.
For a relaxed evening or an eventful, adventurous morning, this breathtaking beach with cool sand and welcoming sea waves, is the ideal spot to be at. Keep your eyes peeled for turtles – they flock to this stretch of shore to nest. Don't you worry, everything's coming up waters!
Location: Beruwala 80500, Sri Lanka
Rating: 4
Read More: These 12 Places To Visit In Beruwala Will Make Your Trip To Sri Lanka In 2022 Memorable
4. Brief Garden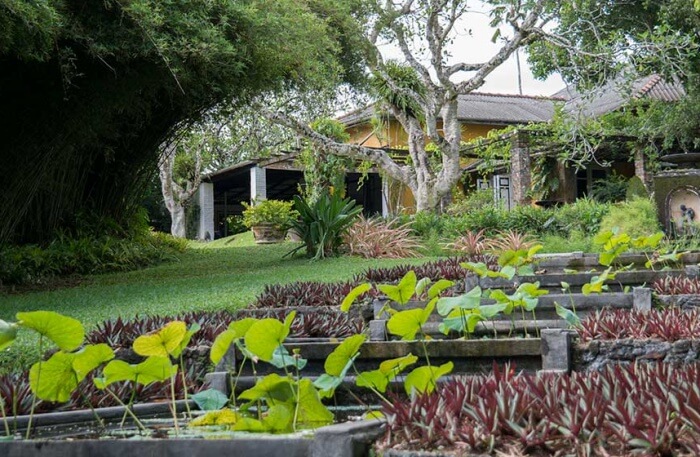 To meander off into the depths of forest and amongst the trees, truly finding out the hidden history and certain mystery of the place, Brief Garden is the perfect place. Its intensity will capture your attention at every moment, surprising you, enticing you. This is one of the places to visit in Beruwala, Sri Lanka which is full of artsy and homoerotic artifacts, sculptures, and furniture.
The design is a blend of modernist and Asian traditional motifs. Beautifully maintained, creativity reeks everywhere around here and leaving this tucked away world will be harder than you can ever imagine. A slice of heaven, all for you!
Location: Kalawila Village, Beruwala 12070, Sri Lanka
Rating: 4
5. Barberyn Island Lighthouse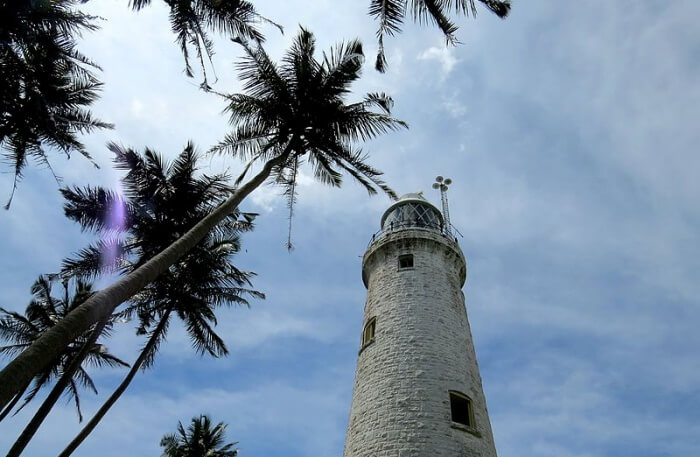 Situated on Barberyn Island, this lighthouse, which is also referred to as 'Beruwala Light', is a beautiful 10-minute boat ride from the town of Beruwala. Barberyn Island spanning around 8 acres is situated 0.8 km offshore from this city of Beruwala on the Southwest shore of Sri Lanka. Offering a little diversion from your mundane routine, this lighthouse is royal and archaic, with its architecture dating back to colonial times, creating wonderful scenery all around.
An Old Dutch hospital now converted into lavish bar and restaurant will give you wholesome meals and you can surely treat yourself to a long, peaceful walk, while indulging in fascinating conversations with the locals.
Location: Barberyn Island, Beruwala 12070, Sri Lanka
Rating: 4.5
Read More: 7 Best Yoga Retreats In Sri Lanka To Soothe Your Soul To Absolute Bliss
Beruwala is one of those places that leave an imprint on your mind and are etched in your memory forever. It is one of those places that will hold you captive with its charm and you would not want to come back. Beruwala is delightful and you would not be able to resist it. For those who are convinced that they must explore this place and would soon be planning their Sri Lankan escapade, just check out these amazing customizable options and plan your trip with TravelTriangle. We are telling you it will be the most memorable trip you have ever taken.
---
Looking To Book An International Holiday?
Book memorable holidays on TravelTriangle with 650+ verified travel agents for 65+ domestic and international destinations.
---