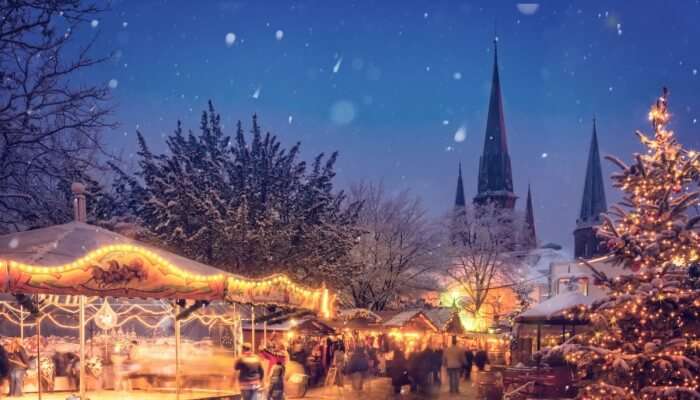 Europe has long been a dream destination for many of us for many reasons. For some, it's the intriguing contrast of European and Indian culture. For some, it's the enigmatic harmony in which the vastly different European cultures coexist. For others, it's the rich history of the continent. Then there are those looking to let loose in the streets of some of the most happening cities on the planet. The list is endless.
The best part is, no matter what time you choose for your visit, there is always a destination in Europe, that is just perfect. Traveling to Europe in December can be a great idea. There are also those that are going through their "off-seasons", which is a great time to explore a destination without struggling with high accommodation tariffs and hordes of crowds.
Reasons To Europe In December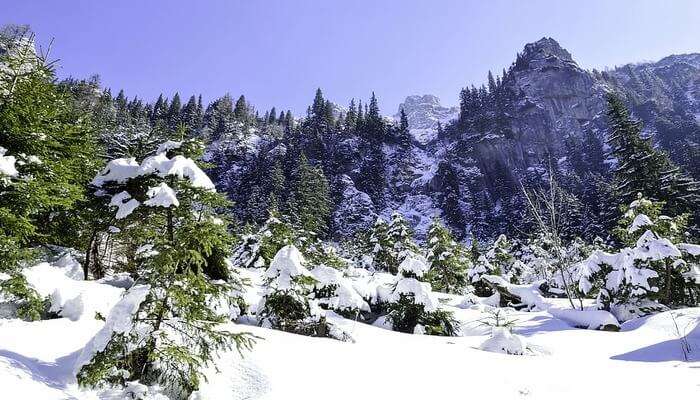 During a visit to Europe, you can experience a surprising variety of cultures and cities, if you plan right. In this article, we will provide you with all the knowledge you need to plan your trip to Europe in December.
Read on to know why December is a delightful time to visit Europe:
Fewer Tourists: While it is true that there are several destinations in Europe that see a high influx of crowds during the winter months, and especially in the latter days of December, the overall footfall of tourists is far higher during the summer months between March and June.
This means, by choosing the right destination, you can potentially make incredible savings on your flight tickets and car rentals. Similarly, fewer crowds also translate to lower accommodation tariffs at many places. In fact, there are even a number of monuments and tourist sites that charge a lower entry fee during the winter months.
Christmas Markets: Europeans take their Christmas celebrations very seriously. The same is apparent in the lively markets that start popping throughout the continent, a few days before Christmas. A tradition that goes back more than 1400 years, Christmas markets are a fun and engaging way to learn more about the different cultures of Europe, while doing some exclusive winter shopping. From the fancy markets of Cologne, to traditional ones in Bratislava, to markets riddled with fairytale charm in Prague, visitors can pick and choose the markets that align with their interests.
Winter Sports: There are many winter wonderlands in Europe, covered with thick, soft snow, making conditions perfect for winter sports like skiing, sledding, snowkiting and the more relaxed, ice fishing. Europe is home to some of the World's most famed Ski mountains like the Murren-Schilthorn in Switzerland, La Grave in France, the Breuil-Cervinia in Italy, among many others.
10 Best Destinations For Rock Climbing In Europe In 2022
5 Places To Visit In Europe In December
If you're convinced visiting Europe in December is a great idea, here's a list of our favorite five places that you must include in your itinerary:
1. Iceland
2. Andalucia
3. Cyprus
4. Prague
5. Andorra
1. Iceland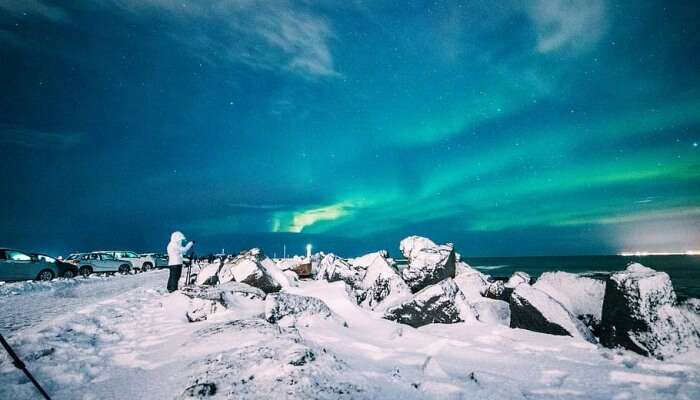 Iceland, while a small country, has many sights to see, especially during the winter months. For starters, the country is home to the world's largest hot spring, which is a favorite escape from the winter chill for the locals.
If that doesn't catch your fancy, a sighting of the Aurora Borealis lights definitely would. THe lights are a frequent sight during the perpetual winter night in the country. Riddled with empty stretches of roads set amid unreal landscapes, Iceland is one of the best places to visit in Europe around the year.
During December, you can expect to run into even fewer crowds and cheaper accommodation and car rentals, making it the perfect time to explore this dreamy country.
Europe In March: An Ultimate Guide For An Ultimate Destination!
2. Andalucia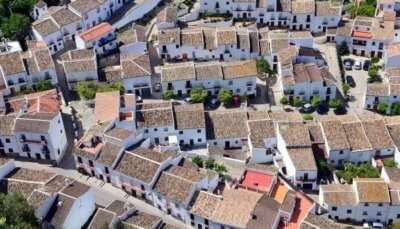 Regarded as one of the most beautiful provinces in Spain, Andalucia is a delight for those looking to escape the cold weather. Apart from being warm, the province of Andalucia is also home to culturally and historically rich towns of Seville and Granada, and if you're looking for a traditional good time, filled with endless parties and drinks by the ocean, you can head to Malaga, one of the most revered party destinations in Spain, if not in Europe.
During the month of December, the province hosts a number of celebrations for Christmas. However, for a unique experience, you can attend one of The Verdiales competitions held a few days after Christmas. The festival involves a folk dance competition and is an entertaining and colourful celebration of the Spanish culture.
Go Paragliding In Switzerland For The Most Amazing Swiss Alps Experience In 2022
3. Cyprus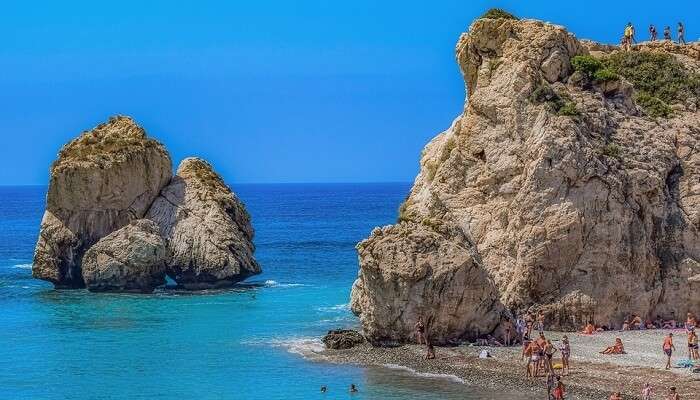 Expansive sunny beaches, white sand, luxury resorts, and lots of summer fun- these are just some of the things you can enjoy in Cyprus in December. Apart from these, the city is also home to a rich culture, apparent in the architecture and vibe of its many hamlets, along with a few historically important sites such as the Kourin Archeological Site.
The island is the perfect way to beat the chilly winter and enjoy a sunny holiday filled with enriching experiences and breathtaking adventures. While the island has a variety of watersports available for visiting vacationers, another popular adventure activity here is hiking in the Troodos mountains that are home to countless breathtaking sights of the island and its surroundings.
12 Best Islands In Europe For 2022 Honeymoon Packed With Romance & Passion
4. Prague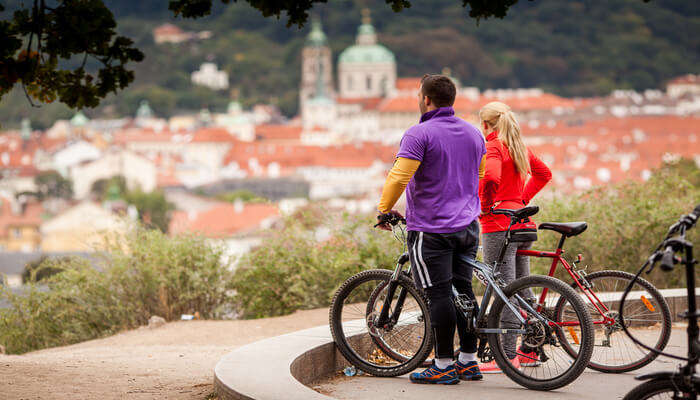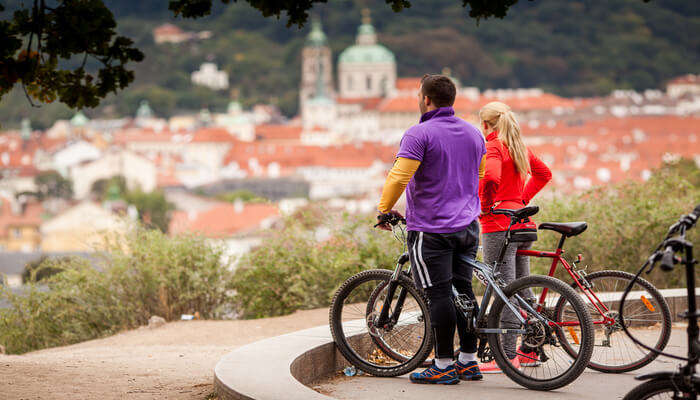 The city of Prague needs no introduction. Famed for cheap beer and parties that go on till the wee hours, Prague is a delightful city filled that packs a heavy dose of rich history and culture.
While the city is home to a variety of experiences ranging between bar crawls to history walks, the city offers something for every kind of traveler. Not to forget, the city hosts a number of fairytale themed Christmas markets that are extremely popular among visitors and locals alike. Add to that the charm of winter, and you get an absolutely perfect winter wonderland that is Prague.
This Winter, Escape To The Best Honeymoon Destinations In Europe In Winter 2022!
5. Andorra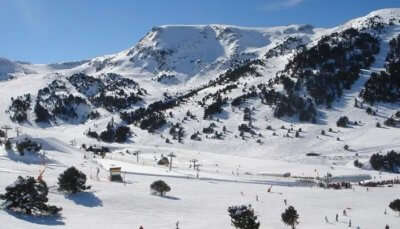 For those who didn't already know, Andorra is a famed winter vacation destination, even among European locals. Home to dreamy white landscapes that are covered white snow, the region is known to be home to some of the World's best winter sports sites and resorts.
The month of December also attracts a festive atmosphere in Andorra, painting the whole town red (literally), with celebrations happening in every bar, every resort that you visit.
The best part about visiting Andorra, however, is the duty free shopping privileges offered by the city. Shop for local souvenirs or jewellery here, without having to worry about paying hefty duty amounts to take your brand new possessions back home.
Now that we have discussed the places you can visit in Europe in December, let's look at some experiences that you can look forward to:
9 Best European Music Festivals In 2022 You'd Be Excited To Attend
Europe is a travellers' dream, and for good reason. Home to a staggering variety of cultures and experiences, along with destinations that offer something to every kind of traveller, be it is terms of accommodation and travelling options or in terms of adventures, the continent is a delight to visit any time of the year. However, with on-going Christmas celebrations and the cover of white snow on almost half of the continent, there is a special charm displayed by Europe in December. Need help with planning your December trip to Europe? Read on as we provide you with all the basic information you need in our FAQs section:
Disclaimer: TravelTriangle claims no credit for images featured on our blog site unless otherwise noted. All visual content is copyrighted to its respectful owners. We try to link back to original sources whenever possible. If you own rights to any of the images, and do not wish them to appear on TravelTriangle, please contact us and they will be promptly removed. We believe in providing proper attribution to the original author, artist or photographer.
Frequently Asked Questions About Places To Visit Europe In December
Which places should I visit in Europe in December?
Some of the best places that you must visit during your Europe tour in December are Zermatt in Switzerland, Val Thorens in France, Hallstatt in Austria, Nuremberg in Germany, Prague in Czech Republic, Venice in Italy, and Cpoenhagen in Denmark.
Which are the warm countries in Europe in December?
Best places in Europe that gets warm in December include the Canary Islands in Spain, Limassol in Cyprus, Seville in Spain, Valletta in Malta, Crete in Greece, Palermo in Italy, Mallorca in Spain, and Istanbul in Turkey.
Is it safe to visit Europe during covid times?
Most of the European countries have resumed tourism and have implemented some important protocols to contain covid from spreading. An EU health certificate is required in order to explore some of the popular destinations in Europe. A negative RT PCR report should also be produced in most of the countries in order to cross its borders.
What is the best time to visit Italy?
The best time to visit Italy is between the months of April and June. In fact, these months are considered the peak season for visiting this beautiful country. If you are planning to visit this impeccable destination, then you should visit around the summer months.
Can I take a flight to Israel and enter Europe by road?
No. Contrary to what many believe, Israel is no more part of the Schengen countries. On a visit to Israel, you can only visit Israel and cannot cross over to Europe.
Which country's Schengen Visa is easiest to obtain?
Poland, Lithuania, and Czech Republic have some of the lowest visa rejection rates in all of Europe. IN other words, obtaining a visa for these countries is drastically easier than popular European countries like The UK, France, Germany, and Switzerland.
Which one is the largest Christmas market in Europe?
Cologne hosts the biggest Christmas markets. In reality, it's not one Christmas market but a series of huge markets that are set up in the streets of Cologne and can get really crowded as the festival nears.
How do I get around in Europe?
The best way to get around in Europe is with the EURail Pass. The train network is extensive, punctual, and well managed. Most of the visitors find this mode of transportation really feasible for travel during their Europe tour.
People Also Read:
Places To Visit In Asia In December Places To Visit In December In The World Places To Visit In Kazakhstan In December
---
Looking To Book An International Holiday?
---
Comments
comments