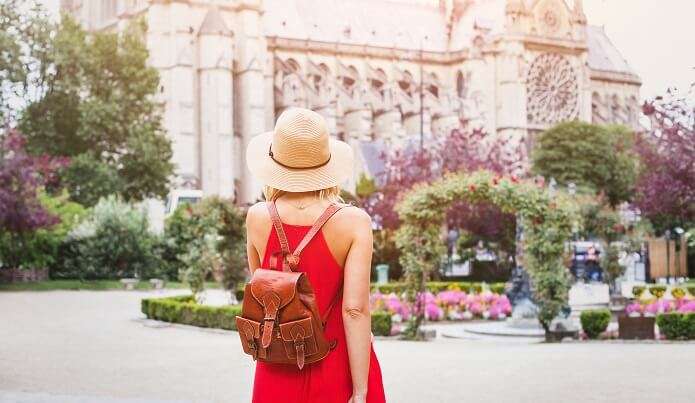 Europe has a rich history. Home to some of the oldest races to have roamed around the planet, today it is a powerhouse of technology, fashion, art, and medicine. Since the place has seen the birth and rise of many popular kingdoms that have ruled the world, the entire region is filled with ancient marvels and spectacular sights of nature. Europe in March is the right choice for travel as for those who are seeking to escape the crowds and stroll around at their leisure. A quick read of the details below helps a lot in backpacking to Europe.
Weather In Europe In March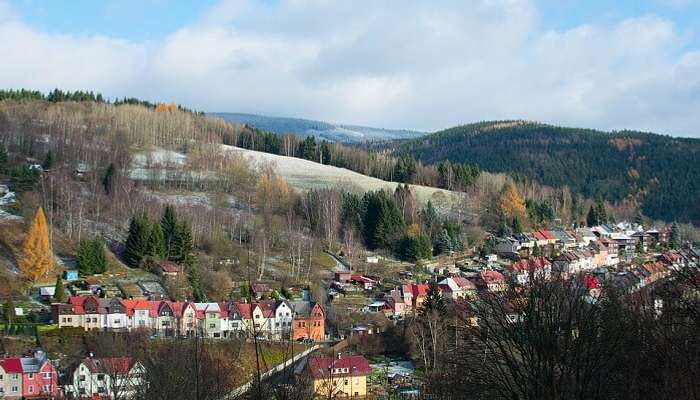 Weather in Europe in March is the best transitional month when the winter bids adieu and the spring takes its time to enter. The entire place provides a glorious sight of the leaves that have fallen off and the blossoming of new plants. There are some places in Europe which provide the right setting for sunbathing as well. But there is not too much snow all around and it's just perfect to gaze at the beauty that Europe has got to offer. The pleasant weather with breeze brushing through the skin makes it even more wonderful.
Best 10 Places To Visit In Europe In March
If you are looking for the best places to visit in Europe in March in a single go, don't worry, we got you. Take a look at this list of the highest-rated places to visit Europe in March.
1. Tenerife, Spain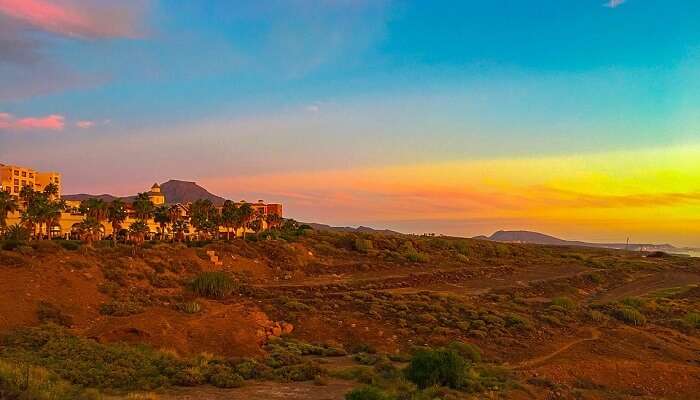 Located in the Canary Islands, Tenerfie, Spain is the go-to destination if you are looking for soaking under the sun for a while. The entire beach is dotted with amenities required for the perfect sunbathing. The best part about the beaches in Spain is that the language barrier would never be a hindrance. It is more than enough if one knows English, making the whole experience less stressful and more fun. There are many restaurants around the beach to gorge on some lip-smacking food after conversing with the waves. The temperature in Europe in March makes you visit this place.
The average temperature during March: 12 Degree Celsius
Tourist attractions: Siam Park, Loro Park, Teide National Park, Teide, Playa Bollullo, Playa del Pozo
Must Read: 10 Churches In Netherlands Which Offer A Glimpse Of The Ancient Structures Of Europe!
---
Europe Holiday Packages On TravelTriangle
---
2. Rome, Italy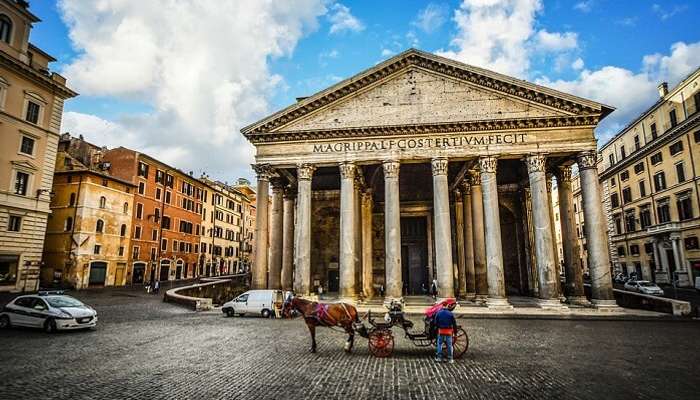 When you hear of Rome, the first image to strike your mind is the ruins of the Colosseum and Pantheon. The Roman Empire that altered world history found its roots here. Rome is also filled with many other architectural marvels. The Trevi fountain that has featured in many Hollywood movies is known to bring romance and marriage into one's life when two coins are subsequently tossed and thrown into the fountain. The Vatican City is located within Rome is an autonomous region. One should never miss out on visiting the sacred places of the world's Catholics. Never miss tasting the authentic Gelato and Pizza when in Rome.
The average temperature during March: 16 degree Celsius
Tourist attractions: Colosseum, St. Peter's Basilica, Roman Forum, Pantheon, Piazza Navona, Sistine Chapel
Suggested Read: Traveling Europe On A Budget: Every Solo Traveler's Go-To Guide In 2019
3. Florence, Italy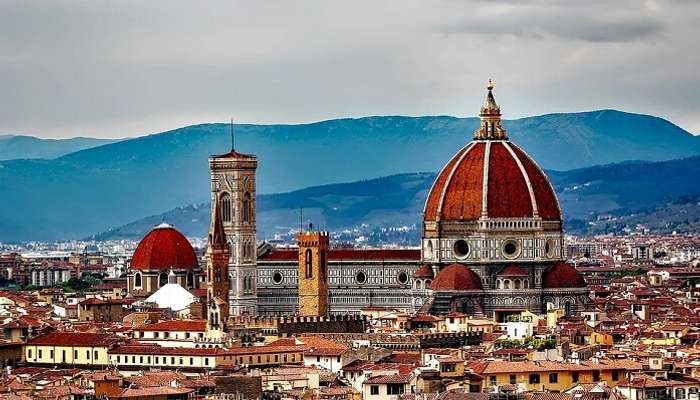 Florence was once a part of the Roman Empire. The place is famous for the housing works of some of the world's renowned artists like Michelangelo. The magnificent structures of the churches in Florence are something that one could not spot in other parts of the world. The most special feature is that these structures were raised in the Medieval ages and it stands tall till date. Taking a walk around the corridors that stretches across rivers that the rulers of Florence used to move from one Piazza to another is truly a marvel.
The average temperature during March: 16 Degree Celsius
Tourist attractions: Cathedral of Santa Maria del Fiore, Baptistery of St. John, Piazzale Michelangiolo, Uffizi Palace and Gallery, Santa Croce
Suggested Read: 10 Best Flea Markets In Europe That Reflects The European Culture
4. Paris, France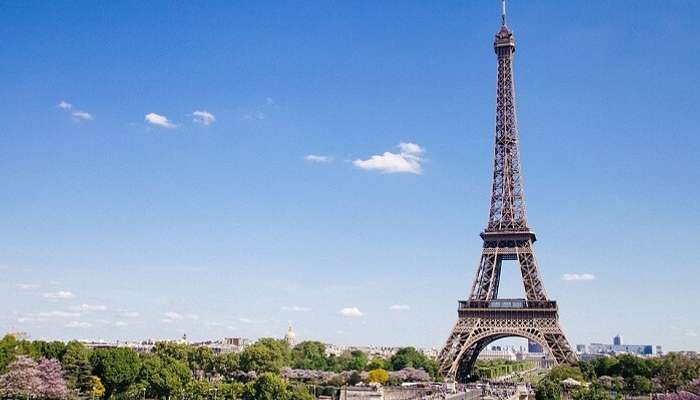 Paris, the city of love is mostly flocked by couples. It is one of the best countries to visit in Europe in March. There can be no major pleasure than wondering at the beauty of the Eiffel Tower in Paris. The Louvre Museum is the home to some of the exotic paintings in the world like Mona Lisa. The building exhibiting an example of the Gothic Style Architecture are a sight to behold. Even cemeteries are aesthetic in Paris. Père Lachaise cemetery where some of the world's greatest playwrights are laid to rest sound of a renaissance. Taking a boat ride in the Seine river in the evenings is one of the best things to do after spending an entire day touring around Paris.
The average temperature during March: 41 Degree Fahrenheit
Tourist attractions: Eiffel Tower, Louvre Museum, Arc de Triomphe, Palace of Versailles, Montmartre, Cathédrale Notre-Dame de Paris
Suggested Read: 7 Surreal Caves In Europe Which Are No Less Than A Magical Dream!
5. London, England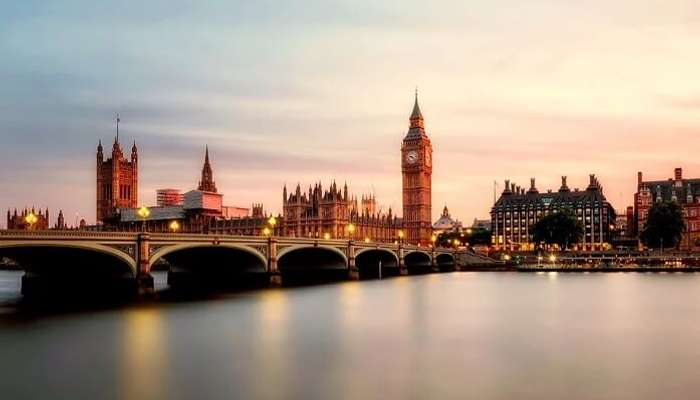 A city built by the Romans is known for its perfect blend of ancientness and modernity. The place has served as a source of inspiration to many political sets up all over the world. Take a walk down the Westminster Abbey and get on to the London eye either in a private pod space or by sharing the space with others. The London bridge is another spectacular sight. Take a cruise ride in the River Thames which is rightly known as the lifeline of London. An evening cruise ride provides you with sights of London eye beaming with lights.
The average temperature during March: 12 Degree Celsius
Tourist attractions: Big Ben, Coca-Cola London Eye, Tower of London, Tower Bridge, Tate Modern, British Museum
Suggested Read: Europe In September 2019: Things To Do, Events To Attend And More
6. Barcelona, Spain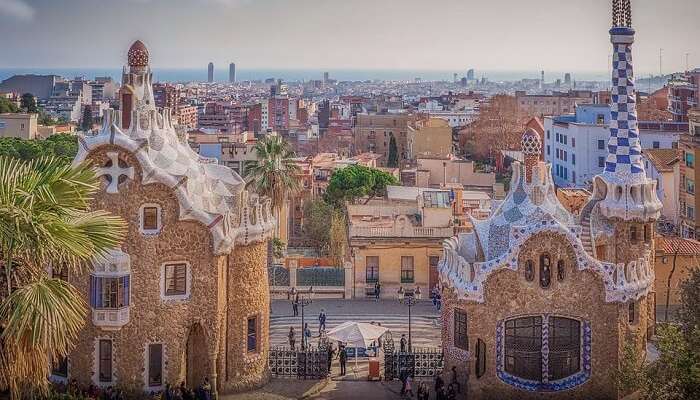 When you think of Barcelona, the sight which gets on to your head is women dancing with flowy skirts and bull-taming. But the place has much more to offer. One is rarely aware of the fact that Barcelona is the home to some of the unique architectural wonders in the world. If you are a football fanatic, then you must at least step into Camp Nou to get the fullest vibe of witnessing a football match. Even if you aren't used to the orchestra, one must visit Palau de la Música Catalana to get awed by the splendid architecture.
The average temperature during March: 12 Degree Celsius
Tourist attractions: La Sagrada Familia, Park Guell, Casa Mila, Casa Batllo, La Rambla, Gothic Quarter, Mercado de La Boqueria
Suggested Read: Europe In August 2019: A Handy Guide To A Relaxing Vacay
7. Madrid, Spain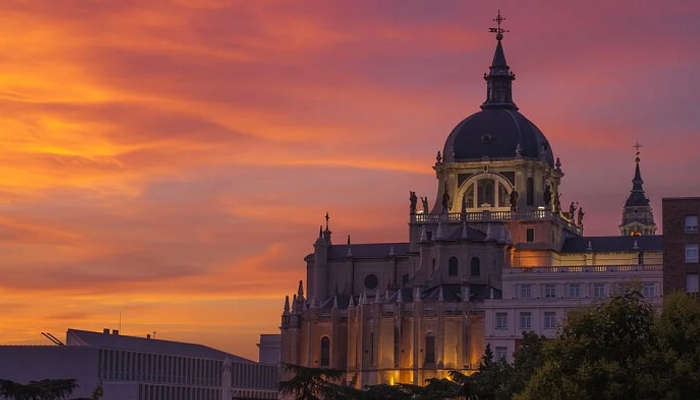 Madrid, the capital of Spain has some of the attractions which one must witness before they die. For an avid art lover, the Golden Triangle is a must-visit for the world's major art galleries located very much beside each other in a triangle. For the foodie in you, check off the bucket list by eating out in the world's oldest restaurant in Madrid. Have you ever heard of rainforest inside a railway station that is the home to some of the rarest turtles in the world? Atocha Railway station is exactly that and much more. This is surely a must-visit.
The average temperature during March: 12 Degree Celsius
Tourist attractions: Plaza Mayor, Royal Palace of Madrid, El Retiro Park, Museo Nacional del Prado, Puerta del Sol
Suggested Read: In Pictures: 35 Most Beautiful Cities In Europe Will Make You Want To Trip There In 2019!
8. Lisbon, Portugal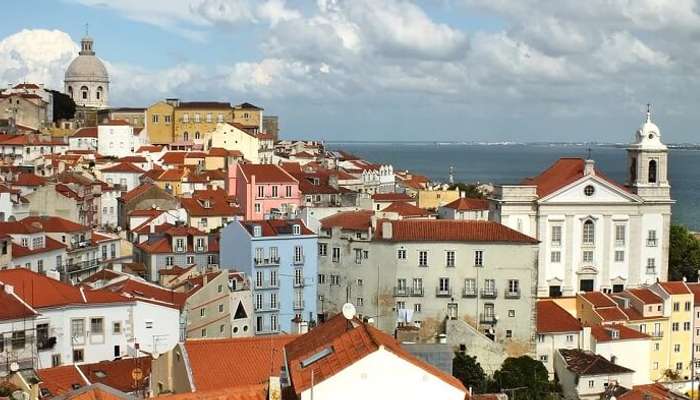 If you are looking forward to visiting some of the hot places in Europe in March, then Lisbon is the right choice. It is also one of the cheapest cities in Europe where the travel and accommodation charges are way too less. Lisbon is the birthplace of some of the world's oldest and first voyagers. the Portuguese were the first ones to visit the Asian continent well before the Brits. It is the best place to unleash your inner travellers. The houses are adorned with tiles in their exterior, which cannot be found in other parts of Europe.
The average temperature during March: 12 Degree Celsius
Tourist attractions: Tower of Belem, Jeronimos Monastery, Castelo de S. Jorge, Praca do Comercio, Mosteiro dos Jeronimos
Suggested Read: This Winter, Escape To The Best Honeymoon Destinations In Europe In Winter 2020!
9. Berlin, Germany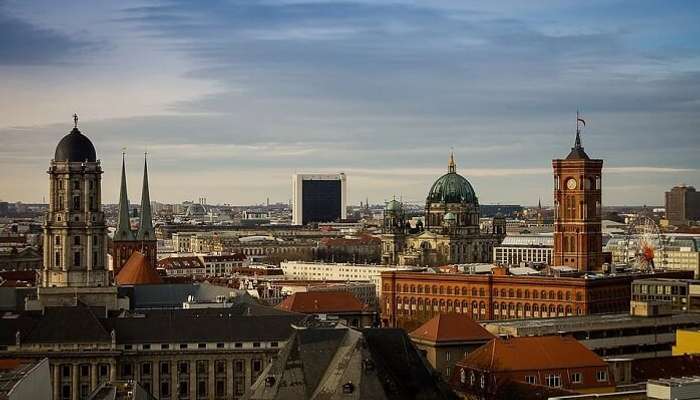 The capital city of Germany, Berlin happens to be known for its exciting nights, glamorous vibes, and vivacious culture. Berlin is one of the places that gives you a sense of nostalgia upon visiting it. The Brandenburg Gate, President's home, Holocaust museum gives you chills by virtue of the architecture and aura that encircles the interiors. The Berlin Cathedral with its bluish hue shades and the royal outlook is a sight to wander at. The Berlin Gate stands as a memoir of the Cold War. One can buy a stone of the wall brought down as a souvenir.
The average temperature during March: 33-degree Fahrenheit
Tourist attraction: Pergamonmuseum, Neues Museum, Schloss Charlottenburg, Sammlung Boros, Reichstag, Gemäldegalerie, Fernsehturm
Suggested Read: 12 Best Islands In Europe For 2020 Honeymoon Packed With Romance & Passion
10. Geneva, Switzerland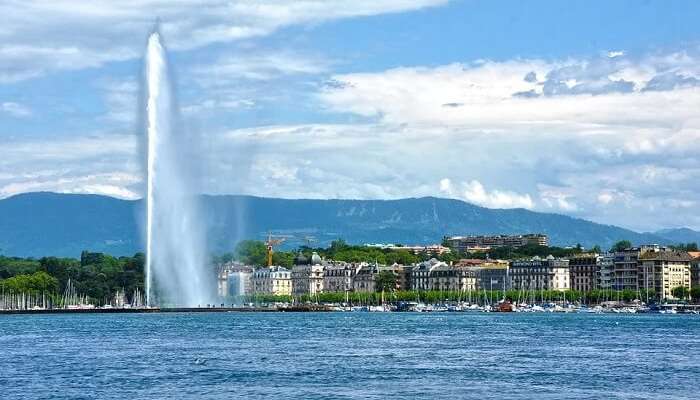 The country whose name translates into heaven on earth offers various spectacular views to the visitor. Lake Geneva is crystal clear with bluish waters and where one's face reflection is so clear in the waters. Being a neutral country, the country is the home to some of the major United Nations Organisations and holds the pride for having hosted major peace conferences in its soil. The view of glaciers, snow-capped mountains are a common sight throughout the country.
The average temperature during March: 11 degree Celsius
Tourist attractions: Lake Geneva, Jet d'Eau, Temple de Saint-Pierre, Jardin Anglais, Jardin Botanique
Suggested Read: 9 Best European Music Festivals In 2019 You'd Be Excited To Attend
4 Best Things To Do In Europe In March
There are numerous exciting and memorable things that one can do on their European escape. Take a look at this list of top things to do in Europe in March.
1. Museum Tour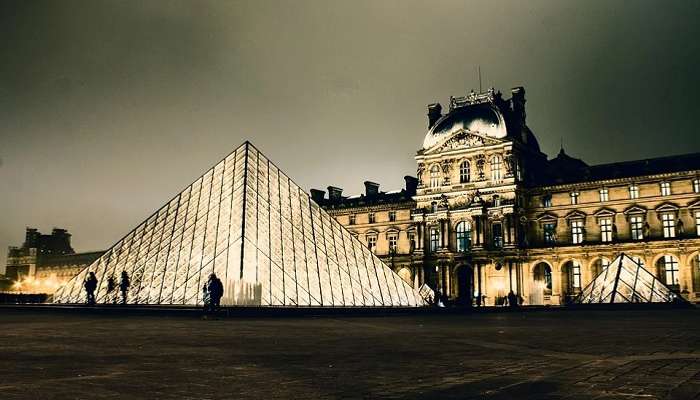 The entire European region is filled with ancient history. So, one should have a taste of the past while visiting these countries. The architecture, evolution, and artistic side of Europe is exhibited by these museums in the finest manner possible. Appealing to all the history aficionados and art lovers, the museums blanket some of the most enchanting artworks and elements that were unearthed centuries back.
Where: Berlin, Germany, Lisbon, Portugal
Famous Museums In Europe: Louvre, Museum of Natural History, The Vatican Museums, Rijksmuseum, Guggenheim Museum
Suggested Read: 10 Famous Winter Festivals In Europe, Perfect Spots Of Happiness
2. Shopping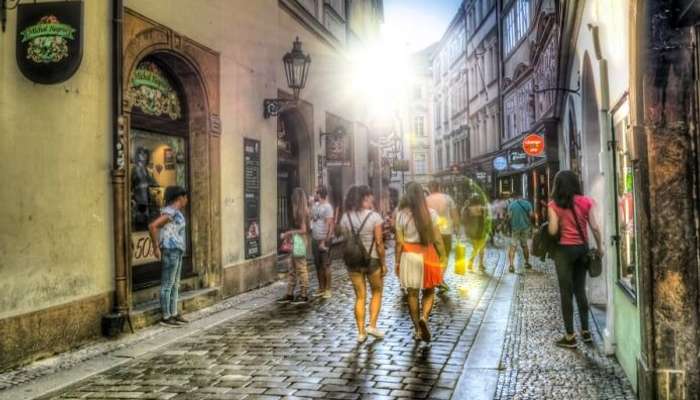 If you are planning to gift some exotic items to your friend or buy some chocolates for your cousins, then Europe has it all. Nothing less than paradise on earth for all the shopaholics out there, shopping in Europe is a crowd-pleasing past time amidst travelers and locals alike. Offering anything and everything that one needs, this destination is a great spot to shop for some amazing branded watches and accessories in Europe.
Where: Geneva, Switzerland
Famous Shopping Destinations: Bond Street in London, the Galleria Vittorio Emanuele in Milan, the Negen Straatjes in Amsterdam, Gothenburg in Sweden
Suggested Read: 7 Of The Best Winter Airbnbs In Europe Where You'll Enjoy A Snug Stay
3. Food Tasting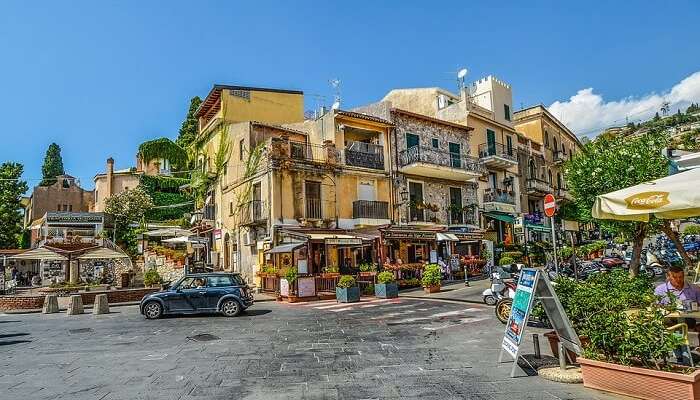 Europe is the home to some of the foods which have created a household name for themselves in all other regions of the world. Offering an extensive variety of lip-smacking dishes, Europe blankets plenty of feel-good options that cater to the taste buds of each and every traveler. Never miss out on tasting the Pizzas in Italy, heaven for the foodie's out there.
Where: Florence, Italy, London, Spain
Famous Food Tours In Europe: London's East End Tour, Vespa Foodie Tour of Rome, Intrepid Travel's Portugal Tour, Zicasso's Food & Wine Tour of Spain
Suggested Read: Head To San Marino Now: The Fastest Growing Travel Destination In Europe
4. Cruising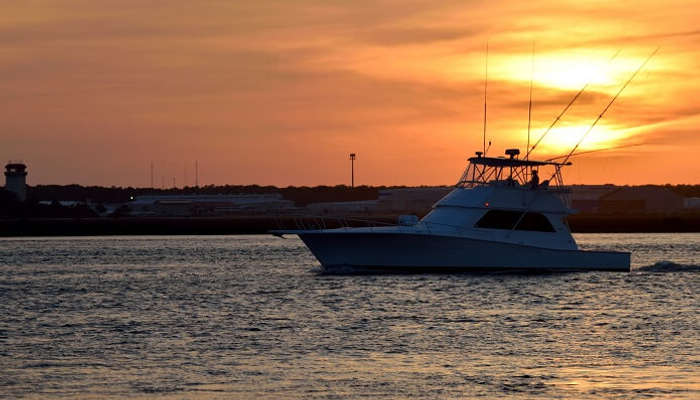 Every country in Europe has inland waterways. One should never miss out on travelling in those waterways and enjoy the glorious views offered by the monuments. Cruises are a great option to witness the finest blend of luxury with comfort. Spending days on the moving hotel, floating on still water offers an experience that cannot be matched with any other. One can also board a dinner cruise and spend a romantic evening surrounded by calm waters with their loved ones.
Where: London, England
Famous Cruise Lines For Europe: Seabourn Cruise, Viking Ocean Cruise, Crystal Cruises, MSC Cruises, Celebrity Cruises
Suggested Read: 9 Lakes In Norway Worth Exploring On Your Dream Vacation To Europe
Tips For Visiting Europe In March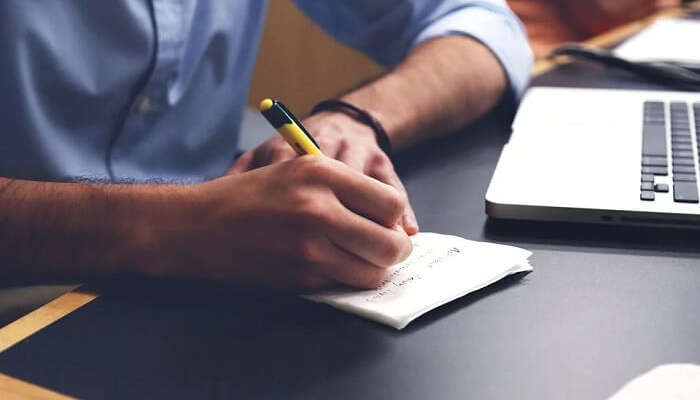 Europe is one of the most highly visited destinations in the world. Some of the tips can be followed while planning your trip to Europe.
It is suggested to learn some phrases in the local language. This will help in conversing with the shopkeepers.
Depending on the month of travel, one needs to pack clothes and the required accessories. Never miss out on packing flowy, comfortable sundresses, shorts, t shirts, tops, flip flops, and more when traveling to Europe in March.
Always book tickets well in advance to save on airline expenses.
It is always best to try out the local cuisines instead of waiting in queues to buy home cuisine. The continental food is expensive.
Since the Euro is accepted in most countries, you can exchange your home currency with the Euro when the exchange rates are reasonable.
If you are traveling alone, then it is advised to stay in hostels. The tariff for a hostel is very low when compared to hotels.
Further Read: Malta Travel Guide: All You Need To Know For A Unique Yet Exotic Vacation In Europe
One need not worry about security while in Europe in March for most places are high on security measures. It is also recommended to use local transport to get a vibe of the place. Enjoy your stay at one of the world's most beautiful regions. Europe is a destination that is on the bucket list of many travelers- be it a backpacker or travelers looking for a luxurious escape. Whatever your preference may be, plan an escapade to Europe and witness some of the most alluring destinations of the entire world.
Frequently Asked Questions About Europe In March
Q. Which is the best time for visiting Europe?
A. The best time to visit Europe depends on one's agenda. If a person wants to enjoy out in the sun, then it is suggested to go in July or August. Otherwise, the best time to visit would be during March, May, June, January.
Q. How to plan my trip to Europe?
A. Europe has two major regions. Eastern Europe and Western Europe. You can cover one entire region in a single trip. If you are planning to spend a couple of weeks or more, then the entire European continent can be covered.
Q. How about a visa in Europe?
A. The Shenzhen visa can be obtained which allows one to travel to 26 countries under the European Union. But one needs to plan well in advance.
Q. How much does the European trip cost?
A. It depends on the kind of air travel and accommodation. The number of places on the agenda also matters. For a ten-day trip along with flight charges, it amounts to a minimum of 3 lakhs.
Q. Is there a language problem in European countries?
A. Except for very few countries, almost every country dweller knows English. So, there is not a huge language problem.
Q. Which are the best airlines in Europe to travel to?
A. It is always wise to choose for any European airlines. The best part is that offers can be availed even if the entry and exit airports are different. Every country has its own airlines, so finding one would not seem to be very difficult.
Q. Is it easy to obtain a visa?
A. It is not very easy to obtain a visa. The exit date and timing should be mentioned on the agenda. The local travel tickets are also obtained well in advance for easy visa processing.
---
Looking To Book An International Holiday?
---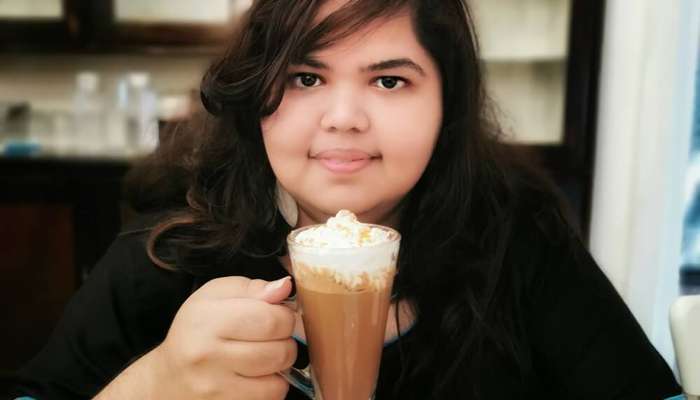 Comments
comments