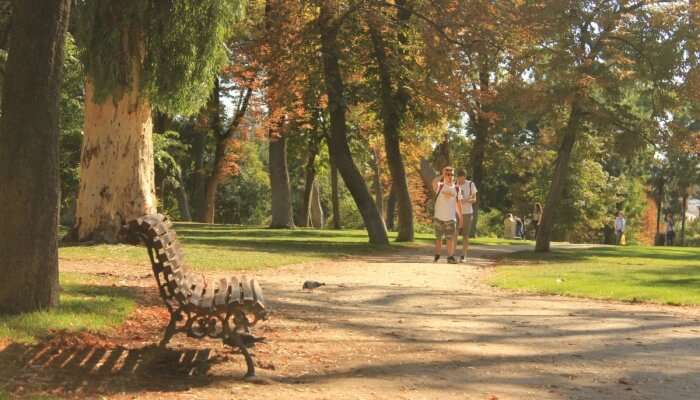 Europe has its charm in every season and Autumn time is not an exception to that. Autumn runs from September to November and the peak of the season is in the October month. You wouldn't miss the snow-covered mountains of winter or the white sand beaches of summer because nothing in the world beats the fall foliage of Europe. That is why Europe explorers find in the region something exclusive while touring any part of the year. Europe in October though showcases certain exclusivity.
Weather In Europe In October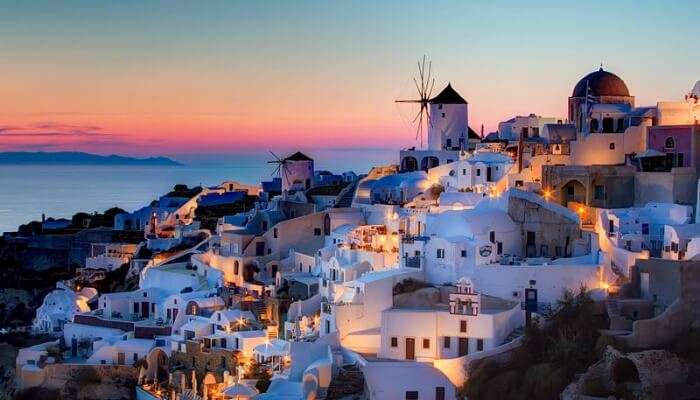 The weather in Europe during October varies a lot and it usually ranges from 4-degree Celsius to 22-degree Celsius. Some places in the north like Finland faces freezing temperatures though.
Why You Should Visit Europe In October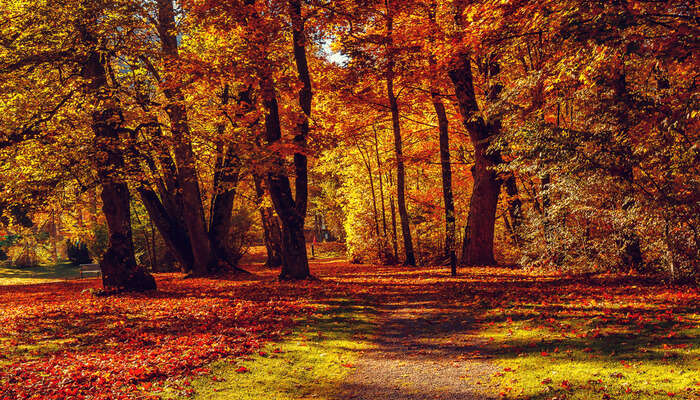 There are several benefits to visit Europe in October. However, drop-in prices and lively festivals or events are the most appealing of them all. Therefore, you can plan an October trip to avail the dual benefit of cheaper option and also evaluating how Europe welcomes October month.
---
Europe Holiday Packages On TravelTriangle
---
Popular Festivals In Europe In October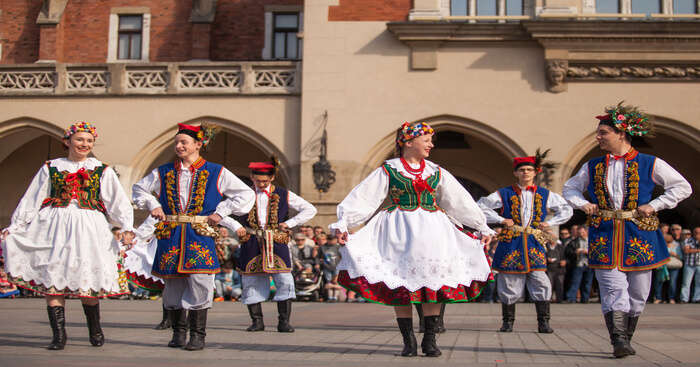 Several notable festivals of global repute keep the locals and travellers hooked during the October month. Below is enlisted some of the most popular festivals that brighten Europe in October with a newer zeal and excitement.
The Oktoberfest, from September 22 to October 7 in Munich, Germany.
The Festival of Lights, from October 5-14 in Berlin, Germany.
Eurochocolate Festival, from October 19-28 in Perugia, Italy.
The Amsterdam Dance Festival, from October 17-21 in Netherlands.
Spirits of Meath Halloween Festival, from October 6- November 4 in Ireland.
Café Budapest Contemporary Arts Festival, from October 5-21 in Hungary.
Cost Of Traveling To Europe In October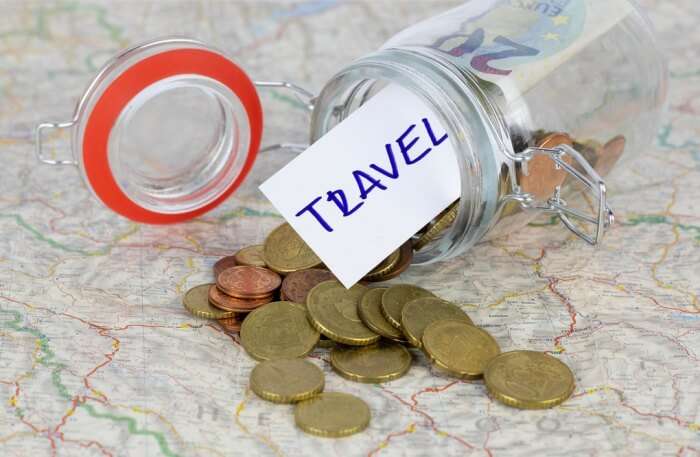 Being off-season and comparatively affordable travel choice due to many package discounts etc., can be availed. The best part is that only smaller number of tourists arrives Europe in the month of October, therefore, all travellers can avail the benefit of slashed rates of accommodation, transportation, food and sightseeing whose prices drop considerably.
5 Places To Visit In Europe In October
October in Europe is definitely the best place to have cosy retreats, get some fresh mountain air, experience the crisp weather and also unlike winters, the cities always bustling with life. Here are 5 must-visit places where you can experience it all without having to compromise on any natural beauty:
1. Loire Valley, France
2. Belgrade, Serbia
3. Budapest, Hungary
4. Barcelona, Spain
5. Dubrovnik, Croatia
1. Loire Valley, France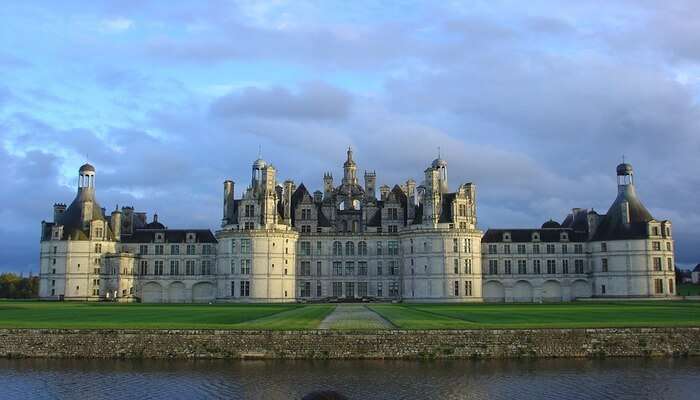 It is located only a few hours from the south of Paris. This is a quaint place, especially during the October month. The vineyards and the varied autumn colours add to the beauty of this place during October month.
Must Visit: The gardens nearby are the must-visit locations in the valley as the popular chrysanthemums remain in the full bloom at that time. The castles in the backdrop add grandeur to the entire view of these gardens.
Weather: The average temperature is around 10 degrees Celsius during this period. It is mostly sunny in October but you can also expect light showers during this time.
10 Famous Winter Festivals In Europe That Are Perfect Spots Of Happiness In 2022
2. Belgrade, Serbia

Apart from the abundance of natural beauty here in the form of gardens, lakes and parks, Belgrade is known for its art and exploration as well. It is an ideal place to visit for art enthusiasts.
Must Visit: Belgrade's Museum of Contemporary Art; Kalemegdan Park; Belgrade Fortress and Sava and Danube Rivers are popular places you can plan for a visit.
Weather: The weather can be a bit chilly but it mostly stays at an average temperature of 15 degrees Celsius and sunny too.
 This Winter 2022, Escape To The Best Honeymoon Destinations In Europe!
3. Budapest, Hungary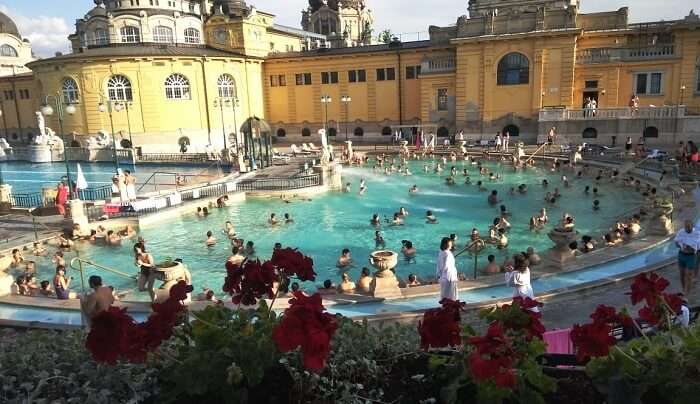 Summer in Budapest is scorching. That is why October remains an ideal time to visit Budapest. It is also the time when a large number of festivals take place in Budapest. You can also do a lot of sightseeing around this time to enjoy the thermal baths.
Must Visit: City Park, Heroes' Square, The Castle Hill and the Seven Towers of the Fisherman's Bastion.
Weather: The weather is chilly and the average temperature stays between 8-16 degrees Celsius.
 22 Chilling Winter Destinations In Europe That'll Melt Your Heart In 2022!
4. Barcelona, Spain

Barcelona for its amusement parks and neo-gothic architecture is very much popular globally. Lots of cultural events are held during October as well that include the famous Jazz Festival in the late October month.
Must Visit: The Cathedrals, the Collserola Mountain Range, Sagrada Familia.
Weather: In October, the weather is sunny with the average temperature ranging from 17 to 23 degrees Celsius.
5. Dubrovnik, Croatia

Your Europe trip will literally remain incomplete if you don't swim in its beaches. With the temperature being warm in October, Dubrovnik is an ideal place for enjoying the white sands and emerald waters of Europe. The mountainside foliage is a delightful view as well. It turns more vibrant during the October month exploration.
Must Visit: The Baroque and Grands Churches and Palaces of Old Town and Mount Srd are worth visiting.
Weather: In October, the temperatures are between 15 to 22 degrees Celsius therefore, it is plenty of sunny and warm as well.
 10 Beautiful Places To Visit For Europe Group Tours For A Better Social Life!
There is no dearth of places to visit and things to do in Europe in October. Plus, October month also brings its own beauty and charm to Europe that can be explored by planning a visit. Therefore, you can go for getting a trip customized to visit Europe without the fear of missing out on anything in October.
For our editorial codes of conduct and copyright disclaimer, please click here.
Frequently Asked Questions About Places To Visit In Europe In October
Which is the best place to visit in Europe in October?
Barcelona remains the best for its warm and quaint atmosphere. It is an ideal European place to visit during October month.
Which is the cheapest month to visit Europe?
The late fall that is either mid or late October is the cheapest time to fly to Europe. Moreover, many tourists prefer the summer and Europe remain less crowded so more convenient in October for total exploration.
Should I buy the train tickets early?
Yes, because they tend to get expensive as time passes. You can book them online.
What is the best way to get around in Europe?
The train system in Europe is a great option for its expansive connectivity and can be cheaper as well.
How do I cover a large number of places in Europe?
Don't spread yourself too thin and visit the major places like Rome, Paris or London. Visiting many places can get expensive too.
Would I need a visa or other travel document?
If you are an Indian, then you do need a visa and a valid passport to travel to Europe.
---
Looking To Book An International Holiday?
---