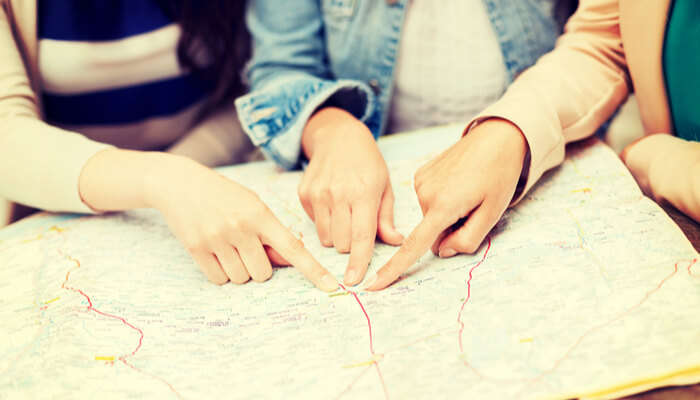 Not many people are extroverts and not many people have a buzzing social life. But, that doesn't necessarily mean that you can't have one like that. Owing to the fact that there are so many amazing ways to mingle with people and yet travel across the world, we think that Europe group tours are an amazing way to explore the world and at the same time, meet new people and socialise. The concept of a group tour is one that not many are fond of but if you are here wondering why you can't get it right with the crowd, chances are that the group tours can help. To help you seek the best places to visit in Europe in a group tour, we have sorted through some of the spots that you just can't compromise on.
Reasons For Opting For Group Tours

If you love travelling, you will often come across the concept of group tours. While they might seem like an invasion of your privacy at times, it is not at all that bad. If you are here planning on group trips to Europe, knowing about the benefits can help you plan better.
Let us take a look at some of the reasons why you should opt for group tours.
1. You Are Never Alone
The first and most important benefit of a group tour is the fact that you are never alone. What this means is the fact that you never have to worry about travelling alone or even for your safety. Since several of the group trips often comprise of solo travellers, chances are that you will find more and more people like you to explore Europe with.
2. It Is Stress-Free
Since the group travel to Europe often comes in packages, the one thing that you are assured of is a stress-free travel experience. Having a travel guide with you at all times ensures the best experience that you can garner without having to worry about making the last minute arrangements.
3. Explore The Hidden Gems
Often, when we visit alone, chances are that we will gravitate towards the places that the majority of the tourists visit. While that is completely okay and justified, with group travels, you are assured of getting a taste of some of the hidden gems and places that you wouldn't visit otherwise. The group tours often come forth with inputs from people all around, making it quite a pleasurable option for you to explore and see.
4. A Learning Experience
The most important benefit of group tours is the fact that it is a learning experience. Each member involved in the group is likely to share some experiences that you can take away from learning pointers from. This further allows you to learn more about the different places and even the kind of experiences you get from.
Must Read: 18 Must-Attend Spanish Festivals That Reflect Europe's Rich Culture
Places To Visit On Europe Group Tours
When it comes round to the best tour groups for Europe, there are abundant places that one can visit. If you want to have the best experience, it is best suggested that you do know about the places so it's easier for you to plan things around.
1. Budapest

The very first on the list of the best European destinations around Europe has to be Budapest. The place is a sight for sore eyes with its amazing architecture and heritage sites all around. The combination of the blooming culture and the gastronomic journals around make it up for an amazing site that you need to visit around. The place is known for its elegance and the combination of the rich history that is unmatched and unparalleled and underrated at the same time.
Things To Do: Relax in the grandest spa of the city, stroll around the bridge, attend an Opera, witness the exhibition, visit the wine cellar
Tourist Attractions: Buda Castle, Fisherman's Bastion, Szechenyi Chain Bridge, Hungarian Parliament Building, St Stephen's Basilica
Suggested Read: Here's How You Can Spend 15 Days In Europe Just Like Divya And Her Husband!
2. Rome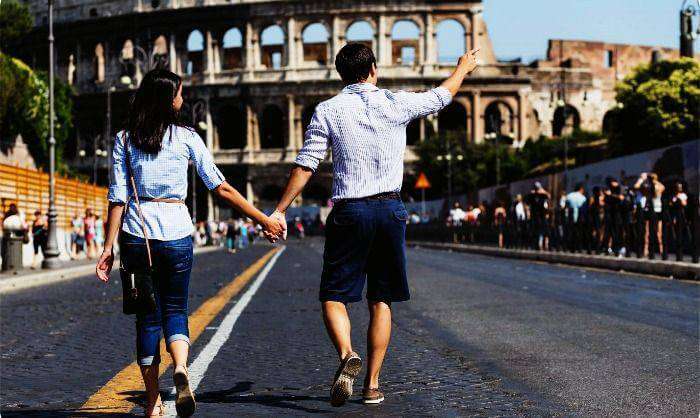 Image Source
When it comes round to the small group tours to Europe, it is a given that Rome has to have a part in it. The Italian delicacy with the cuisine and the range of forts and castles make this place a worthy visit on your Europe expeditions. Several factors make Rome stand out as a must-visit place in Europe that you can't miss out on. In addition to that, it is also a spot that boasts the intricacy of the age-old architecture and history that you can witness in the tourist spots like the Colosseum and the St. Peter's Basilica.
Things To Do: Visit the Vatican museums, take a tour on the hop on hop off bus, admire the ancient ruins, climb the Spanish steps
Tourist Attractions: The Colosseum and the Arch of Constantine, Vatican City, The Pantheon, Roman Forum, Trevi Fountain, Centro Storico
Suggested Read: This Winter, Escape To The Best Honeymoon Destinations In Europe!
3. Braga

Not many would talk about this but Braga in Portugal is possibly one of the best places to visit on the Europe travel groups for young adults. If you want to explore the lively and warm side of Portugal, Braga is the place that you need to be in. The place has a wide range of visiting spots around that you just can't shy away from. From a stroll down the Santa Barbara Garden to the walk to the top of the Bom Jesus de Monte, the experience is nothing short of enthralling. While there, make sure to explore the Sanctuary of Our Lady of Sameiro with the group. Braga is also heaven on Earth for the shopping lovers because of the wide range of options that you get to choose from.
Things To Do: Revisit the history of Roman settlement, try the local food, visit the modern market, pray at the monastery, meet the ancient aristocracy of Braga
Tourist Attractions:Se Cathedral, Museum of Sacred Art, Antigo Paco Episcopal, Bom Jesus do Monte, Archaeology Museum, Idol Fountain, Semana Santa
Suggested Read: Two Weeks In Europe: Music Festival, Austrian Beer & Unforgettable Madness With Friends
4. London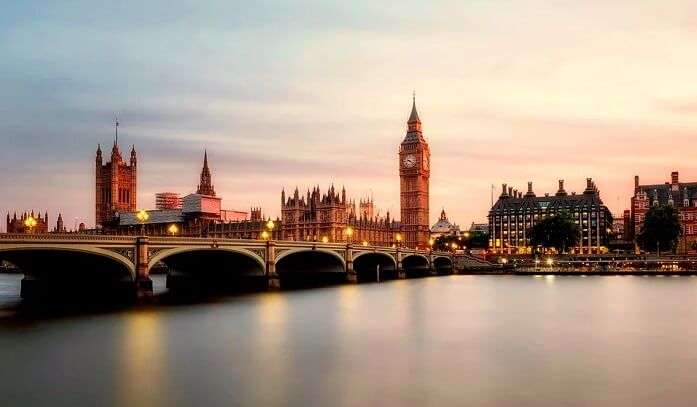 When it comes to visiting Europe in a group and exploring places, London does have to be the one on the list. This is one of those cities in Europe that people infiltrate every year on a large scale, especially the ones who have a strong inclination towards literature and want to get to know better. From touring the Tower of London to witnessing those iconic big red telephone booths, the options for sightseeing spots around in London are quite literally abundant that you can check out for yourself. London is not the cheapest destination, so you must look out for the price points around.
Things To Do: Food tours, street art tours, stroll along the park, try dinner at bus bar, shop in Camden, enjoy the nightlife at Soho
Tourist Attractions: Big Ben, the London Eye, Tower of London, Tower Bridge, Buckingham Palace, Hyde Park, British Museum
Suggested Read: 5 Best Ways To Convert INR To Euro On Your Europe Holiday!
5. Monte Isola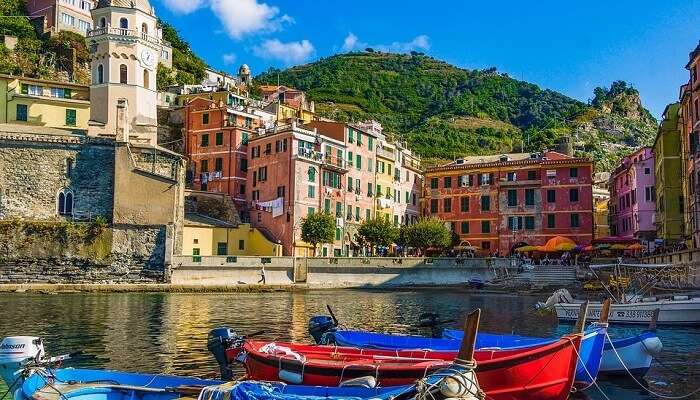 Another amazing spot to visit in the group tours in Europe is Monte Isola which is situated in Italy. The place is located around 2 hours away from the main city of Milan and does regard for one of the most popular yet underrated tourist spots around in Italy. The majority of the people who visit this place have often regarded this spot as the piece of paradise on Earth. The island is known for its wide collection of art from some of the most renowned names like Cristo. If you want to try out the local gourmet cuisine and enjoy a warm and cozy feeling of being in a place, Monte Isola is possibly the spot that you need to be in.
Things To Do: Relish the grilled lake fish, enjoy delicacies at al fresco bar, soak in the beauty of the lake
Tourist Attractions: Lake Iseo, Monte Isola, Madonna della Ceriola,
Suggested Read: How To Spend 8 Days In Europe: This Detailed Account By Abhikrishna Will Help You Know
6. Paris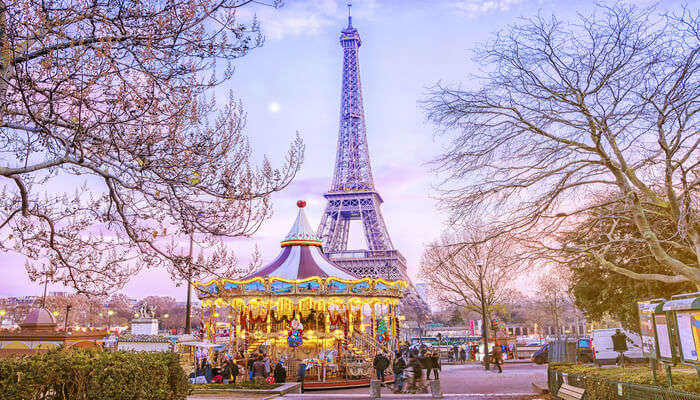 If you are visiting around in Europe, you just can't miss out on Paris. Given how expensive Paris is, visiting in group tours has been found to have beneficial impacts on cutting down a lot on the budget, thus further helping you manage through with the kind of budget that you have. The place is more than just the Eiffel Tower or more than just a spot for couples who are seeking a romantic getaway. This city of love is littered with museums, churches, and monuments that you can explore in a group and get to know more about. If you are into art, the Louvre is also there for you to visit and explore through.
Things To Do: Indulge in the bakery products, visit the pretty cafes, enjoy the view of the Seine river, explore the oldest Cathedrals, sit on the giant Ferris wheel
Tourist Attractions: Eiffel Tower, Louvre Museum, Cathedrale Notre, Arc de Triomphe, Champs-elysees, Sacre Coeur, Palace of Versailles, Montmartre
Suggested Read: In Pictures: 35 Most Beautiful Cities In Europe Will Make You Want To Trip There!
7. Metz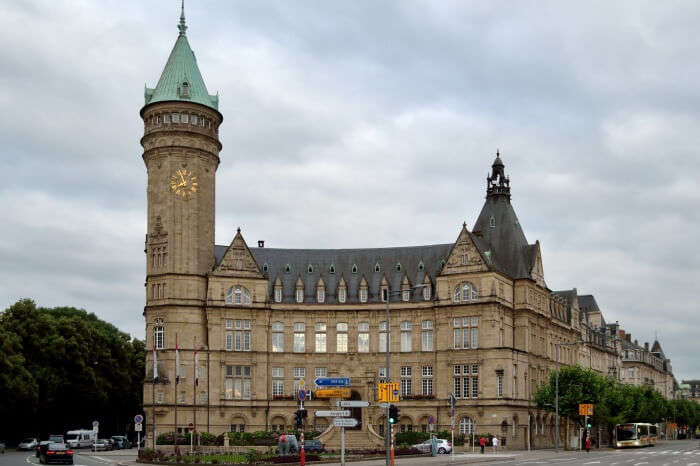 Not many would talk about this place but Metz is yet another popular destination that is perfect if you are looking for ways to travel in groups. It is a popular city in France and often experiences a rush of tourists from across the world that comes to explore the beautiful art hubs and cultural institutions around. It is situated just a few hours from Paris and is perfect for people who want to catch a short break from the constant hustle and bustle in life. The place is also quite popular for its shopping stops, so you don't necessarily have to worry about being bored to death.
Things To Do: Visit the Cathedrals, get an insight into the culture, stroll around the Imperial Quarter, enjoy a show at the Theatre, shop at the Marche couvert
Tourist Attractions: Metz Cathedral, Museum of La Cour d'Or, Porte des Allemands, Temple Neuf, Place Saint-Louis, Fort Queuleu
Suggested Read: 7 Surreal Caves In Europe Which Are No Less Than A Magical Dream!
8. Barcelona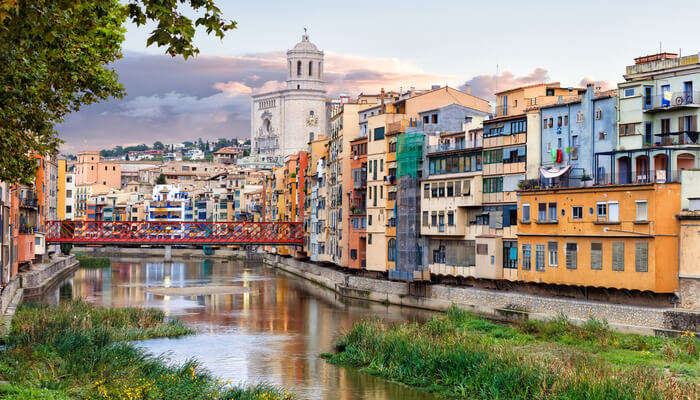 Another amazing spot to visit in the eastern Europe group tour has to be Barcelona without further doubts and questions. Apart from the diverse architecture of the place, Barcelona is often also known for the kind of beautiful sightseeing spots that it boasts around. The presence of some of the high rise castles and churches along with some medieval buildings further make it one of the best spots to visit around. Try out the local tapas and drink sangria while you are there.
Things To Do: Troll around the parks, indulge in local cuisine, witness the 3D art installations, shop at the oldest market of La Boqueria
Tourist Attractions: La Sagrada Familia, Park Guell, Casa Mila, Casa Batllo, La Rambla, Gothic Quarter, Montjuic
Suggested Read: Christmas In Denmark: 13 Places To Enjoy The Christmas Vibes In Europe
9. Malaga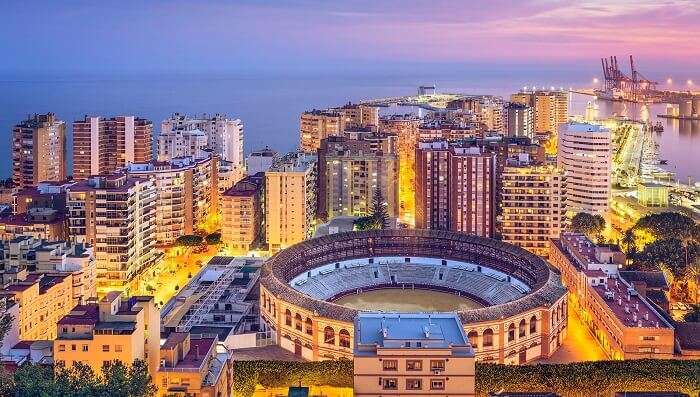 Another amazing pit stop in Spain that you can't miss out on in Malaga. The place is often quite underrated but has a subtle beauty and elegance to it that the majority of the people fail to appreciate. Apart from the historic centre, there are several pit stops in Malaga that you need to make. Some of the best stop there that you need to stop and explore include the Grand Roue and even the Gibralfaro castle that is quite a popular stop. The place is the perfect blend of modern and traditional that you can only experience when you are there.
Things To Do: Stroll around the Botanical Gardens, shop at the Market Hall, wander around the ruins of Roman theatre
Tourist Attractions: Alcazaba, Picasso Museum Malaga, Gibralfaro, Cathedral, Museum Of Art And Customs
Suggested Read: Europe In September: Things To Do, Events To Attend And More
10. Geneva

If you are planning on going on a group tour to a place in Europe, Geneva is a must-visit spot. This beautiful city in Switzerland has a lot to offer to every visitor. It is home to some of the most breathtaking spots, including the biggest lake in Western Europe and some of the most popular skiing resorts and shopping centers that you just can't forego. Apart from Lake Geneva, there are also some spots there that make up for an amazing experience, so make sure to check them out with the group as well.
Things To Do: Take a cruise tour, hiking, trekking, food tour
Tourist Attractions: Jet D'Eau, Mount Salve, Bains District, Old Town, Hermance Village
Further Read: 9 European Villages That One Must Explore To Escape From Reality
If you have been planning on vacationing in Europe with a group, here are some of the best places that you can explore without further doubts. Make sure that you have all the bookings with the group tour sorted out before you make the final deals and the payments. Sort out your time and be ready to network and socialise with more people for an even better experience like no other.
Disclaimer: TravelTriangle claims no credit for images featured on our blog site unless otherwise noted. All visual content is copyrighted to its respectful owners. We try to link back to original sources whenever possible. If you own the rights to any of the images, and do not wish them to appear on TravelTriangle, please contact us and they will be promptly removed. We believe in providing proper attribution to the original author, artist or photographer.
Please Note: Any information published by TravelTriangle in any form of content is not intended to be a substitute for any kind of medical advice, and one must not take any action before consulting a professional medical expert of their own choice.
Frequently Asked Question About Europe Group Tours
What are some of the best tour groups in Europe?
When it comes to the group tours in Europe, know for a fact that there are several options for you to look through. Some of the best ones that stand out on the list include Intrepid travel, G adventures and several more.
What are some of the popular destinations to travel with a group in Europe?
Apart from the ones that we have mentioned above, there are several other travel destinations that one can check out in Europe. Some of the most popular ones include the Netherlands, Germany, Austria, etc.
How much does the trip from India to Europe cost?
The cost varies depending on the agency you are going with along with the destination that you are choosing. If it is an underrated spot, chances are that the rates will be lower in comparison to the ones that are high in demand.
How can one plan a trip to Europe?
For you to plan a trip to Europe, you first need to ensure that you have all the basic amenities sorted out. From the passport to the money, those are the two factors that you can't do without.
Where should I travel while on a group trip to Europe?
If you are a solo traveller who is travelling in a group, it is better suggested that you avoid the common spots and explore places like Malaga and Mallorca that other people won't.
Is it safe to travel in group tours in Europe?
It is quite safe to travel on group tours to Europe because of the kind of experience that you get. Not only do you get to meet new people, but you also have everything sorted on the trip.
How many days should I plan the trip?
For the number of days, it depends on the place that you are visiting in Europe. Some spots can be covered in 3-4 days while some places need more than a week to explore.
Are the group tours to Europe cheaper?
For the most part, group tours, in general, are a lot cheaper in comparison to the other variants, so you are saved on that front. Travelling in a group tour does come in packages which further make them a lot more affordable.