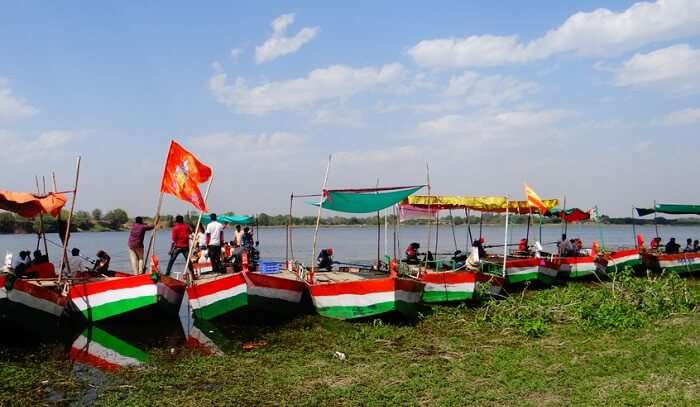 When it comes to the rich history and intricate architecture, there is no match for India and that is because of the amazing places that the country is home to. One such place is Jalgaon. Located in the northern part of Maharashtra, Jalgaon has some of the best places to visit and explore around. Because it is nestled deep inside the heart of Maharashtra, not many people are aware of this place which further makes this quite an underrated spot to explore. While you are there witnessing a wide range of bananas being sold around, you will also encounter quite a whole range of other places to visit in Jalgaon which makes it one of the great places to plan a vacation.
16 Top Places To Visit In Jalgaon
Apart from being the 'Banana City of India', Jalgaon manages attention for its temples and rich culture. It is an important city in Maharashtra from the religious point of view. There are many places to visit in and around Jalgaon and here is a list of those for you. Just saying, having your things planned out will help you to have a hassle-free trip.
1. Omkareshwar Mandir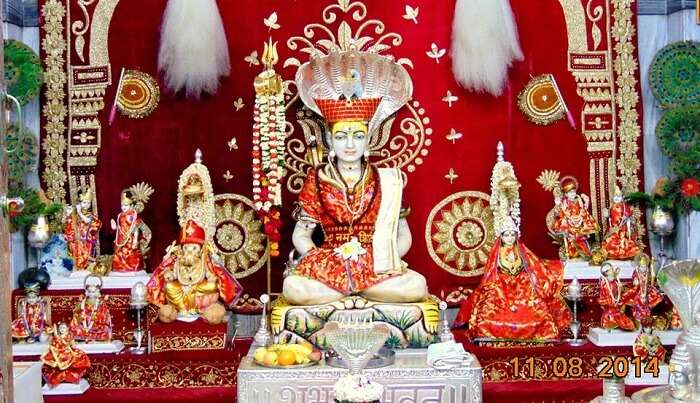 If you are visiting Jalgaon and want some spiritual awakening there, the Omkareshwar Mandir is one of the best Jalgaon tourist places to visit. One of the most important temples in Maharashtra, it is dedicated to the almighty Lord Shiva. Apart from being one of the popular places to visit in Jalgaon and amazing architecture and the beautiful surroundings, the temple is also quite popular for hosting a wide range of festivals during the occasions of Shravni Somvar, Shivratri, Gokulashtami, and Ramnavmi. It is located near Jayanagar and is quite accessible via the public or private transportation options.
Location: Vardhaman Nagar, Zillapeth, Jalgaon, Maharashtra 425001
Timings: 5:00 Am to 3:50 PM and 4:15 PM to 9:00 PM
Entry fees: None
Top 10 Restaurants In Maharashtra For Tasting The Best Foods Of This Indian State
2. Patna Devi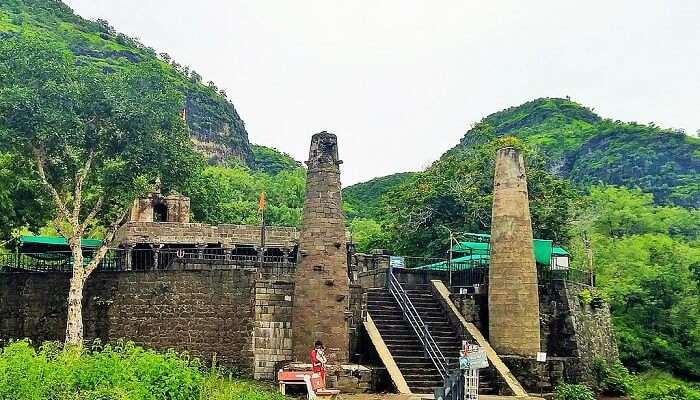 Next on the list of the amazing Jalgaon destinations is Patna Devi, without a speck of doubt. This place does hold quite a lot of significance in terms of historic value. The place is encompassed on all sides with the lush greenery and the beauty of the Sahyadri range on all sides, which further adds to the beauty of the place without further thoughts or doubts. It was also considered the capital of the province back in the days all because of the amazing range of beauty that it has. This is also one of the most recommended and best places to visit in Jalgaon. 
Location: Patna Devi Mata Temple, Chandikawadi, Maharashtra 424108
Timings: 06:00 AM – 12:00 AM, 05:00 PM – 10:00 PM
Entry fees: None
3. Shree Manudevi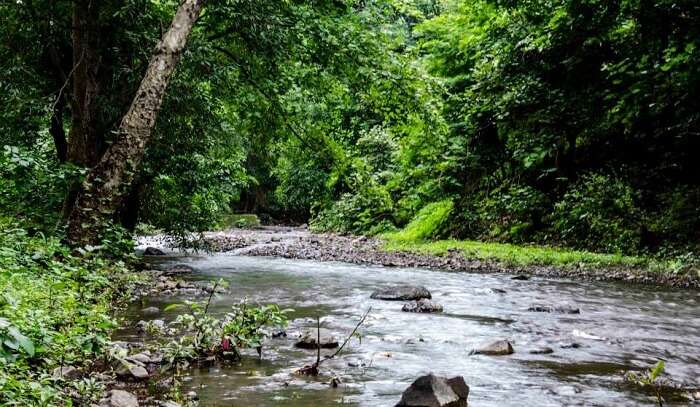 Another one of the popular places to visit in Jalgaon is Shree Manudevi which is located on the northern border of the Satpura hills. It is a very popular place of devotion that people from across the world come to visit. Apart from that, it is also a very nice picnic spot, so if you are planning a day trip, this can be a good place to visit in Jalgaon. The area surrounding the temple has been made better and renovated around in recent years. The area is also covered in green forests, further making it such an amazing spot to witness and cherish.
Location: Maharashtra 425127
Entry fees: None
22 Absolutely Breathtaking Places To Visit In Monsoon In Maharashtra.
4. Waghur Dam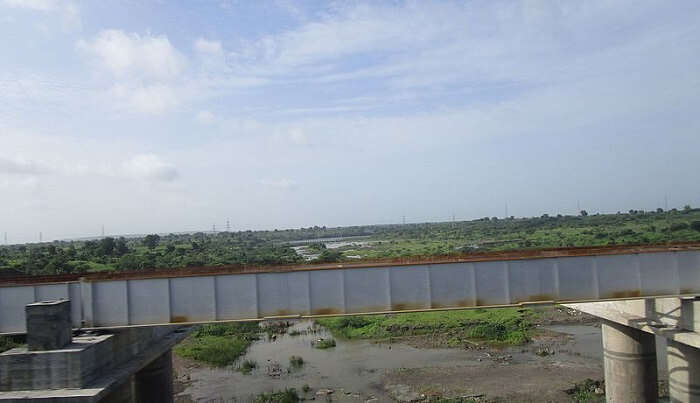 Not many people find it fascinating to see the water gushing down the dams but visiting the Waghur Dam is one of the best placesto visit in Maharashtra in monsoon. It is one of the most popular Jalgaon destinations where you can explore the beauty of the place. It is located on the Waghur River and plays a very crucial role when it comes to the water supply across the place. The beautiful canals with water-filled and gushing down the sides is a sight that you just can't match with anything else around. It is spread across the 64,000-acre area and is also a good spot for hosting a picnic.
Location: Nandgaon, Maharashtra
Entry fees: None
5. Padmalaya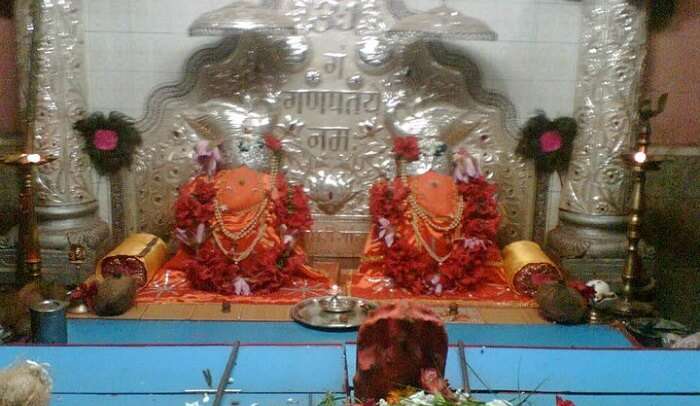 If you want to experience something different around Jalgaon and not the same old stuff, it is suggested that you visit Padmalaya which is considered the half peeth of Ganpathi in India and is one of the top places to visit in Jalgaon. The temple is located atop a huge hill and is surrounded by a range of small temples of Ganpati around it. The biggest and the primary temple in the lot is also home to the footwear of Shree Govind Maharaj which is kept aside a large bell. In addition to that, another attraction there is 4 feet tall mouse made out of stone, which is located in the hall adjoining to the main temple.
Location: Padmalay Temple Taluka, Erandol, Maharashtra
Entry fees: None
15 Best Resorts In Mahabaleshwar For Couples Planning A Romantic Vacay!
---
Planning your holiday but confused about where to go? These travel stories help you find your best trip ever!
---
6. Mahatma Gandhi Garden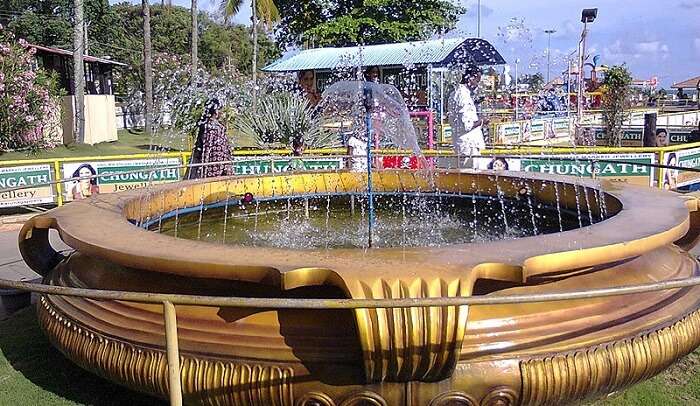 For those who have been on the lookout for some good places to explore in Jalgaon, the Mahatma Gandhi Garden is a good spot. The place is famous for showcasing some of the most breathtaking range of flowers, some that you won't even know of otherwise. Just stepping foot in the garden is enough to let you get a strong smell of the flowers all around. It is one of the most popular places to visit in Jalgaon and thus makes it a one of a kind experience that you otherwise wouldn't think of. It is also quite an amazing spot for the photographers too.
Location: A-1, Bund Garden Rd, Bund Garden, Sangamvadi, Pune, Maharashtra 411001
Timings: 9:00 AM – 9:00 PM.
Entry fees: INR 50
7. Shree Sant Muktabai Temple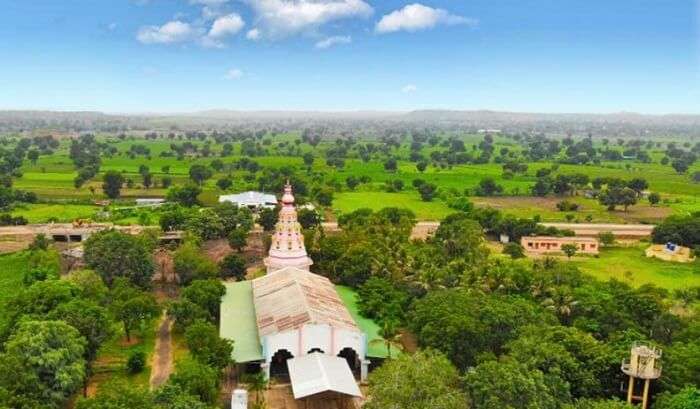 For those who aren't tired of seeing temples around, the Shree Sant Muktabai Temple is another one of the top places to visit in Jalgaon. The place worships Muktabai who was a popular saint from the Varkari tradition. She is known as a popular devotional songwriter who has written well over 40 songs. She was born into a Deshastha Brahmin family and was the younger sibling of the first Varkari saint. Her songs, till this date, are used as a source of communication and conversation all around. The songs do have a lot of teachings behind them.
Location: Shelgaon, Maharashtra 413104
Entry fees: None
10 Homestays In Panchgani That Assure You A Comfy Stay In The Hills!
8. Hatnur Dam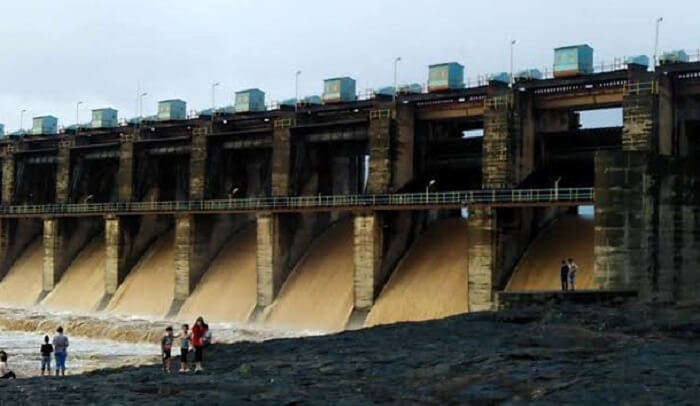 Another one of the popular places to visit in Jalgaon is Hatnur Dam. The place is perfect if you want to catch a break and just enjoy cool and tranquil weather around. If you are lucky, you might even get to experience when they release the water from the dam all around. The dam has a capacity of 9.3 cubic meters of water which makes it one of the primary sources of water in the city. The place is also amazing if you want to try your hands on photography. Along with that, it is also quite a good spot for the picnic spot.
Location: Mangalwadi Road
Timings: 24 hours
Entry fees: None
9. Swinging Towers Of Farkande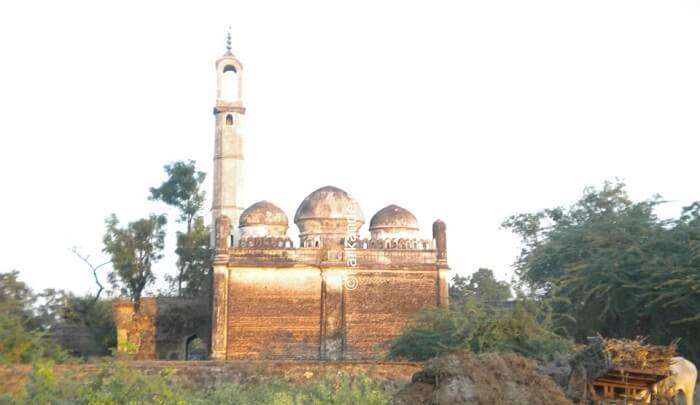 As weird as the name of the place is, the Swinging towers of Farkande, which is located on the banks of the Utawadi River is one of the most unique places to visit in Jalgaon. If you want to explore and experience the beauty of the old and historic construction, this is quite an amazing spot to do that. In addition to everything, the towers around are also 15 m or so long. The unique factor about this specific construction is the fact that when one tower is waved, the other ones start waving along with it. It is also believed that the construction is over 250 years old.
Location: Jalgaon, Maharashtra
24 New Year Parties In Mumbai: Top Venues & Events
10. Mehrun Park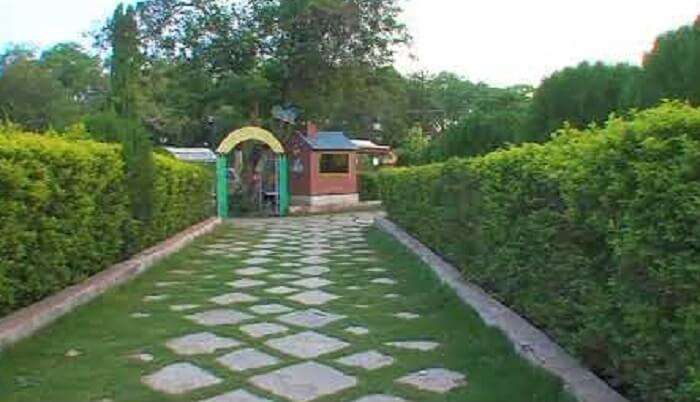 It is considered one of the most popular and one of the oldest parks in Jalgaon which is located in Shirsoli Road. Much like other places to visit in Jalgaon, even this park is adorned with some of the most beautiful flower beds and lush greenery around. In addition to the beauty of the park and the spot around, it is also covered in some beautiful trees around which ensure that you can simply just sit around and whiff the beautiful aroma of the place around. If you don't want the rush of crowds, it is best suggested that you do visit during the weekdays instead of weekends.
Location: Mehrun Road, Jalgaon
Entry fees: None
11. J.K. Park

If you are visiting the Mehrun Garden and want to explore further places around, the J.K Park is quite a favourable spot to visit and explore. It is quite a common and well-known places to visit in Jalgaon and is perfect for the children and for those picnic plans. Apart from the thick garden like spot around with the flowers and the freshness, you also do witness a wide range of birds around which further makes it a good spot to explore and visit during your vacation. The Mehrun Talaav there is quite a popular site of attraction and offers some of the most beautiful views of the sunset.
Location: Tambapura, Jalgaon, Maharashtra 425001
18 Thrilling Things To Do In Pune That Will Redefine This Not-So-Famous Place!
12. Parola Fort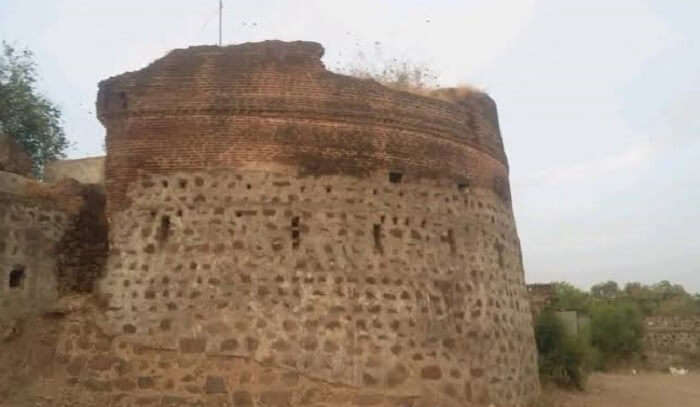 Jalgaon is also known for the forts that are present around. If you are a history nerd and like to explore things around that, then Parola fort is one of the best places to visit in Jalgaon. It is quite a popular spot to visit and explore things around. Built back in the 16th century, the place showcases some of the most beautiful architectural styles that you wouldn't notice otherwise. The "Delhi Darwaza" entrance of this fort is possibly one of the most popular places around. It is also located along the banks of the Bori river which further accentuates the beauty of the place.
Location: Dharangaon – Parola Rd, Shelave Bk., Maharashtra 425111
Timings: 24 hours
Entry fees: INR 75 for adults, INR 40 for children, and INR 250 for foreigners
13. Gandhi Research Foundation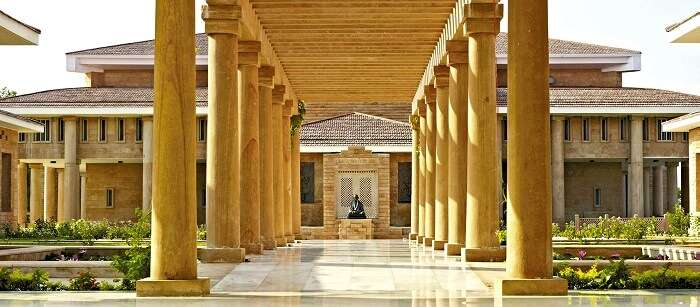 If you are somebody who likes to do 'Gandhigiri', then Gandhi Research Foundation is one of the must-visit places to see in Jalgaon. The foundation is dedicated to promote the Gandhian philosophy and principles based on truth, non-violence, and the spirit of conservation.Also known as Gandhi Teerth, the foundation has a vast collection of historical books, audio recordings, and photographs of all Mahatma Gandhi's speeches.
Location: Gandhi Teerth, Jain Hills, Shirsoli Road, Jalgaon, Maharashtra 425001
Timings: 9 AM – 6 PM
Entry Fee: INR 200 for foreigners
13 Adventure Sports In Maharashtra One Must Definitely Add In Their Bucket List!
14. Bahinabai Park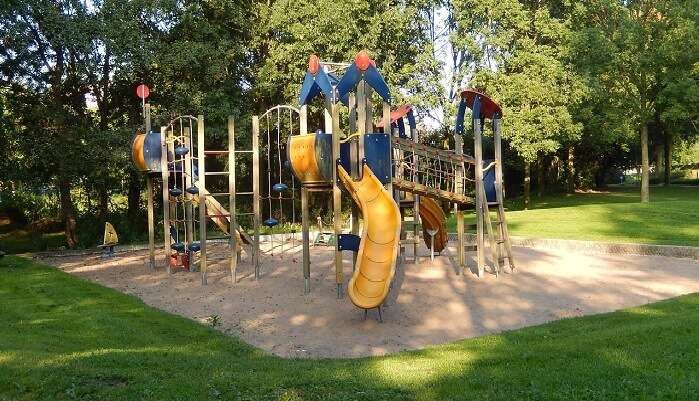 Named after the famous Maharashtrian poet Bahinabai Chaudhari, the park is as beautiful as the great poet was. The park is fringed with a wide variety of trees. Enjoy the cool shade during your visit to the park. In the evening, people come to take a stroll. Kids will find swings section in the park for their leisure and amusement. The park is an amazing place to enjoy a small picnic with friends and family.
Location: 41, MJ College Rd, Gurudatta Colony, Ganesh Colony, Jalgaon, Maharashtra 425001
Timings: 5am–12pm, 4–9pm
Entry Fee: Free
15. Icchapurti Ganesh Temple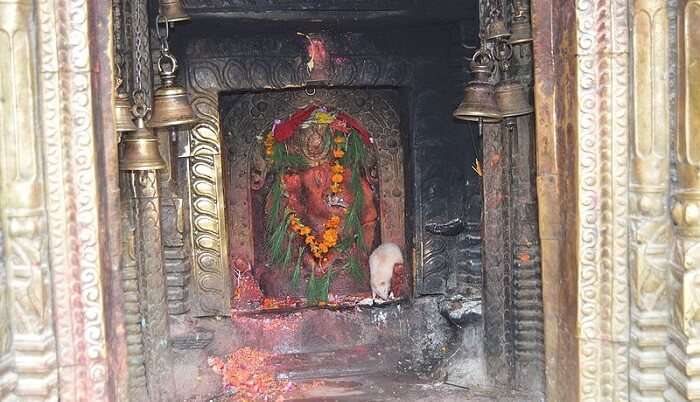 Do you want any of your wishes granted? Then, head to Icchapurti Ganesh Temple which is one of the most prestigiousJalgaon tourist places. It is believed that Lord Ganesha grants all your wishes if you pray to him with clear conscience. The temple becomes crowded during Ganesh Chaturthi when a huge number of pilgrims come to seek blessings of Lord Ganesha.
Location: Ganesh Colony-Civil Ct Rd, Visanji Nagar, Baliram Peth, Jalgaon, Maharashtra 425001
Timings: 6 AM – 8 PM
Entry Fee: None
Places To Visit In Maharashtra In Summer: Top 22 Sites For A Cool Vacation!
16. Maharshi Kanva Ashram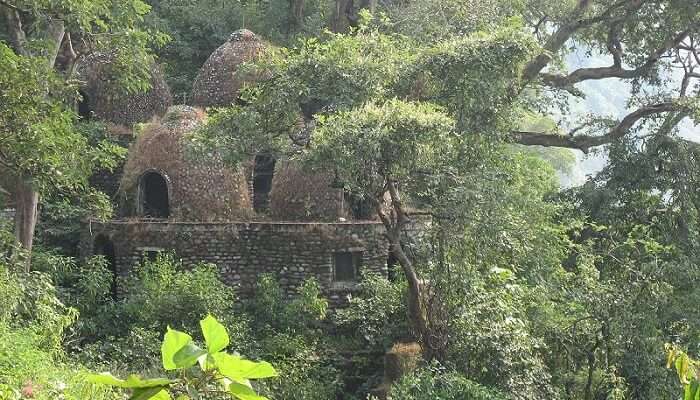 Ashram may not seem interesting to you but what makes Maharshi Kanva Ashram one of the best places to see in Jalgaon are the unexplored caves located next to the ashram. The ancient cave used to be the meditation spot of Maharshi Kanva and is guarded by the snakes. This is why visitors are not allowed to enter the cave. However, the solitude and quietude make up for it.
Location: Kanalda, Jalgaon, Maharashtra
Timings: 6 AM – 7 PM
Entry Fee: None
If you have been on the lookout for places to visit in Jalgaon, we have sorted you out with some of the best ones. Make sure that you do make a planned itinerary if you don't have a very long vacation to ensure that you can cover some of the primary places around. It is also quite necessary that you do have everything planned out as per the needs to ensure the ease of travelling altogether. So, don't look any further and plan a trip to Maharashtra and have fun.
For our editorial codes of conduct and copyright disclaimer, please click here. 
Frequently Asked Questions About Places To Visit In Jalgaon
What is Jalgaon famous for?
Jalgaon is known as the Banana city because it is the supplier of 2/3 rd of the state's bananas. it is also known for its wide range of temples and other sightseeing places. Besides this, Jalgaon is also famous for its production of gold jewellery.
Which are the best Khandeshi foods?
Here are some of the most delicious Khandeshi dishes you must try:
1. Khapar Manda
2. Patodi Bhaji
3. Batti–Varan
4. Dadar Bhakri
5. Shev Bhaji
6. Raw Banana Roti
7. Vangyache Bharit
Can I visit Jalgaon during the current Covid times?
Yes, Jalgaon is one of the safest places to visit during the current Covid situation. However, you need to follow all the covid protocols like wearing a mask when in public, maintaining required social distance, and sanitizing hands at certain intervals. Also, make sure to check the Covid update of the destination you're planning to visit.
Is there an airport in Jalgaon?
Jalgaon itself does have an airport named the Jalgaon airport but not many flights commute the nearest airport to Jalgaon is the Aurangabad Domestic Airport and the nearest international airport is Chhatrapati Shivaji International Airport which is located around 400 km away.
How can one get to Jalgaon?
You can take a train or even a flight if you prefer. Aurangabad airport is the closest to this. If you are visiting via road, you can simply drive down to Jalgaon in a car without any issues at all.
What is the distance between Jalgaon and Aurangabad?
For those who are taking the flight to Aurangabad and then travelling to Jalgaon from there, the distance is around 161 km. You can book a car and just be on the way without any complaints.
How can one travel to Mumbai from Jalgaon?
For those thinking of their return tickets and such, the railways are the best and the cheapest options. Several trains cover the distance in between, so you can check them out as per your liking.
How many days should I plan the trip to Jalgaon?
For Jalgaon, it is best suggested that you have at least 2-3 days to cover all the places. Furthermore, weekend trips are quite amazing for this.
---
Looking To Book An International Holiday?
---
People Also Read:
Places To Visit In Mizoram Places To Visit In Mathura Places To Visit In Konkan