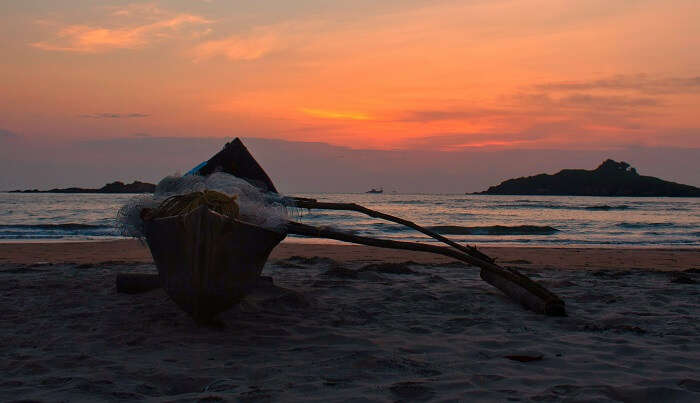 Sitting in the Uttara Kannada district of southern India, Karwar is a quaint, little town that is slowly emerging as a popular tourist destination. This picturesque land is an answer to all those of you who seek to take the paths less traveled. Just a couple of kilometers from Goa, Karwar is heavenly for all the beach lovers out there. This beach town is home to some of the most exhilarating sports that you should not miss out on. From glittering sands to thriving dense forestation, impeccable scenic views to the marvelous mountains, the places to visit in Karwar are not less. Take a look at this curated list of all the tourist spots that you should cover in this town, especially if you are visiting for the first time.
Top 7 Places To Visit In Karwar
Here is a tailored list of all the top places to visit in Karwar. These places have some outstanding experiences just waiting for you to be a part of.
1. Devbagh Beach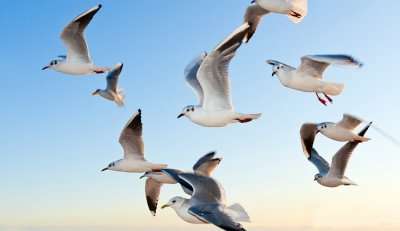 Devbagh beach is perhaps the most popular place when planning to go for Karwar sightseeing. This beach is famed for offering the perfect summer experience that you are on a search for. Bright sun, cerulean sea, and the golden sands of this beach combine to offer an impeccable experience. You can witness the vibrant white seagulls flying against the backdrop of sunset hues. This beach is nestled in the middle of the marvelous Western Ghats and the enigmatic Arabian Sea. The untouched beauty of this beach makes it one of the best tourist places in Karwar.
25 Stunning Places To Visit In Summer In Karnataka For A Relaxing Retreat In 2023!
2. Kurumgad Island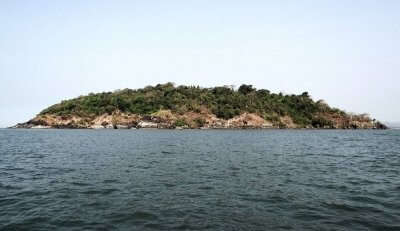 Image Credits: Sarangib for Pixabay
Another one of the famous places in Karwar is Kurumgad Island. Blanketing the popular Narasimha Temple, this island is known for its peculiar shape, which is that of a tortoise. By virtue of being home to the temple, this Island has witnessed an increase in its footfall. You can see plenty of pilgrims swarming in and out of this island all year round. This Island has a plethora of activities for you to be a part of. From giving you a chance to take part in several water sports to stroll around the historic yet deserted lighthouse, the Kurumgad Island surely is one of its kind.
3. Oyster Rock Lighthouse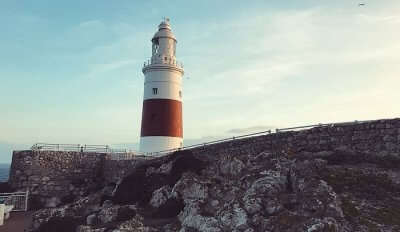 Disclaimer: The image is for representation purposes only.
Constructed back in the 1860s under the British reign, Oyster Rock Lighthouse is among the oldest sightseeing places in Karwar. This extremely magnificent colonial structure is famous for its architecture and the old-world charm that it exudes. Also referred to as 'Devgad Island Lighthouse', this marvel wears a dome proudly and gives you a chance to witness the entrance to the lantern room. This particular spot is ideal to soak in the pretty yellow hues during the sunrise and coral-lit sky as the sun starts setting. The picturesque landscape that this spot has to offer is simply remarkable.
13 Churches In Mysore You Should Definitely Visit During Your Karnataka Tour
4. Kali Bridge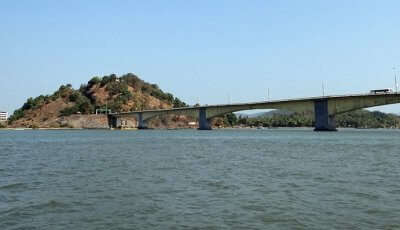 Image Credits: Sarangib for Pixabay
This bridge went under construction during the year 1983. It is one of the most alluring places to see in Karwar if you are in search of ancient marvels that are still standing proud on this land. This particular bridge was constructed to connect two of the popular states of the southern region named Goa and Karnataka. The stunning views of the merging water bodies along with the Sadashivgad Fort far away makes a drive along this bridge memorable.
5. Koodi Bagh Beach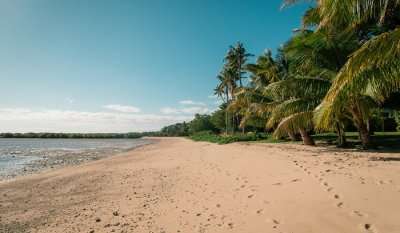 Image Credits: Bryan Ricke for Pexels
There is no dearth of beaches in Karwar. Koodi Bagh is one of those places to visit in Karwar that you should not miss out on when planning your things-to-do list. Koodi Bagh Beach is beautifully situated along the confluence of the majestic Arabian Sea and the pristine Kali River. The beach is dotted with nodding palm trees, azure blue waters, and the glittering white sands with a relaxing aura encircling its atmosphere. You can also witness some traditional Fishermen's houses that line along the sandy beach.
21 Historical Places In Karnataka Every History Buff Should Visit In 2023!
6. Tilmati Beach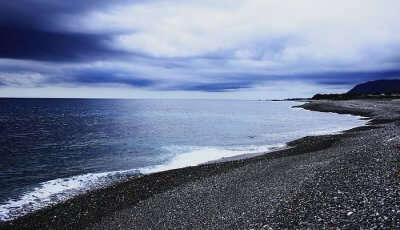 If you are feeling particularly adventurous, you should consider taking a trip to Tilmati Beach when in Karwar. This beach is basically a shoreline that can only be reached via hiking. The entire hiking route is as picturesque as it can get. The one major highlight that got this beach the fame was the basaltic black colored sand. This sand resembles the sesame seeds to some extent and is bound to take your breath away with the brilliant natural wonder that it is. This entire experience might be a little short but is truly exciting.
7. Anashi Waterfall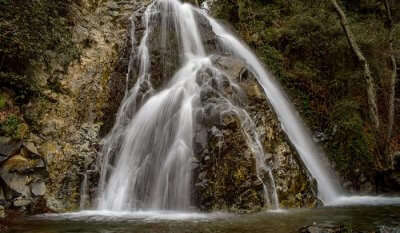 Image Credits: dimitrisvetsikas1969 for Pixabay
If your idea of a vacation is to soak in the beauty of nature, Anashi Waterfall is one of the places to visit in Karwar that you should not miss out on. Nothing less than paradise on earth, Anashi Waterfall is an incredible attraction that is sitting near the Anshi Village. Nestled amidst the lush and dense vegetation, Anashi Waterfall is a refreshing natural wonder that will take all your fatigue away. You can witness several colorful birds flying around the chilly waters and inhabiting the surrounding greens. It certainly offers a cherishable experience.
Monsoon In Karnataka: Here's 15 Places You Must Visit During Monsoon
With plenty of places to visit in Karwar, this destination has won the hearts of many. From nature lovers to history buffs, there is plenty to do in this destination that makes the vacation memorable for every kind of traveler. So, the next time you plan a trip to Karnataka and are on a lookout for paths less taken, make sure you consider Karwar in your list of options!
For our editorial codes of conduct and copyright disclaimer please click here.
Frequently Asked Questions about Places to Visit in Karwar
What is the speciality of Karwar?
Karwar is the administrative headquarters of North Kanara District in Karnataka and features a secluded beach situated on the serene coastline. The place is known for its calm waves, palm-laced beaches, golden sand, and produces the best muslin.
What are the top attractions to visit in Karwar?
There is no dearth of tourist attractions in Karwar. Some of the top ones include Anashi Waterfall, Kurumgad Island, Koodi Bagh Beach, Devbagh Beach, Oyster Rock Lighthouse, and many more.
Is it safe to visit Karwar during Covid?
You need to follow all the mandatory travel guidelines mentioned by the authorities to ensure a safe travel experience. Avoid crowded places and keep sanitizing your hands after touching surfaces. Maintain social distancing and remain masked in public places.
What is famous in Karwar?
Karwar is a destination in Karnataka that is famous for its beautiful beaches, its proximity to Goa, the Kali bridge, a recreational park, a planetarium, and more.
What can I buy in Karwar?
Muslin cloth pieces, carved sandalwood, incense sticks, and the beautiful silk sarees are a few things that you should definitely buy when in Karwar.
How far is Karwar from Gokarna?
Karwar is located approximately 61 kilometres from Gokaran. It takes around 1 hour and 30 minutes to cover the distance between the two.
How can I reach Karwar?
You can reach Karwar by air, train, and road. Dabolim airport in Goa is the nearest airport which is around 90 km away. If you are travelling from a nearby city, especially Bengaluru, Mangalore, Hubli, Goa, etc. then you can also plan to go on a road trip.

People Also Read:
Places To Visit In Kufri Places To Visit In Chandigarh Places To Visit In Auroville