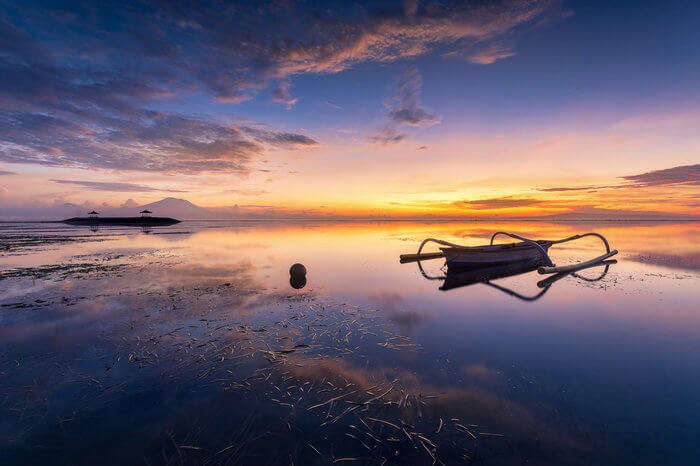 Often referred to as the Island of the Gods, Bali is a wonderful place to holiday in March. With the monsoon season coming to an end, March brings in a new weather season and with it come new beginnings. There are several cultural parks in Bali among which one is Garuda Wisnu Kencana Cultural Park. One may explore places to visit near Garuda Wisnu Kencana Cultural Park Bali in March.
While most of March is a little cold, which is the aftermath of the rains, the end of the month is fairly warm. March is the time when beaches become clean again and the wind is generally less at the coast. Also, tourism starts picking up at this time but the island is not very crowded.
In March, the 6-day long Balinese New Year celebration takes place. The interesting thing about the Balinese New Year is that the 3rd day of this 6-day long celebration is dedicated to complete silence. This day is called Nyepi. On this day, the entire island comes to a halt with no flights incoming or outgoing from the airport. Nyepi is a Balinese word which literally means "to keep silent". On this day, cars, bikes and evhttps://traveltriangle.com/blog/places-to-visit-near-garuda-wisnu-kencana-cultural-park-bali-in-march-bdp/en people are not allowed to come on the road and all hotels are required to keep their windows shut and also all shops are closed. No lights and candles are allowed to be lit in any home. People from all over the world visit Bali in order to observe this special day. So, when you are planning to travel or do any outside activities, do not choose the Nyepi day.
Garuda Wisnu Kencana Cultural Park is dedicated to Hindu god Vishnu and his mount Garuda. Garuda is a mythical bird and is believed to be the companion of Vishnu. The cultural park is home to a giant statue of Vishnu riding Garuda. There is an amphitheater in the park in front of which are reliefs depicting the stories of Vishnu and Garuda. The park is open every day from 8 AM to 10 PM. The entry fee for Balinese nationals is 80000 Indonesian Rupiah for adults and 60000 Indonesian Rupiah for children and students. The entry fee for foreigners is slightly higher. It is 125,000 Indonesian Rupiah for adults and 100,000 Indonesian Rupiah for children.
4 Places To Visit Near Garuda Wisnu Kencana Cultural Park Bali In March
Garuda Wisnu Cultural Park is a great place to spend time in if you are fond of visiting places of religious and cultural significance. There are also other kinds of places near the park that you can visit. Below listed are the 4 best places to visit near the park in March.
1. Pura Luhur Uluwatu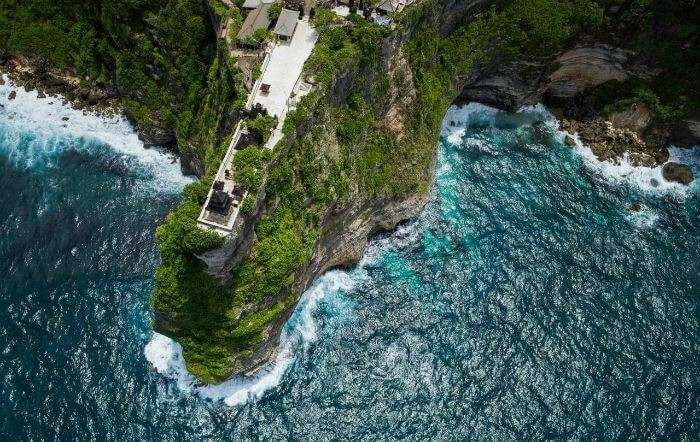 Statues of Ganesha flanking the entrance, monkeys begging for treats from visitors, evening dance shows this is just another day at Pura Luhur Uluwatu. Built on a steep limestone cliff jutting over the sea, it feels to be perched on a throne.
Things to do: Explore the sunset delight from the cliff; daily Kecak dance performances; explore the traditionally-designed gateways; historic sculptures and Balinese architecture
Cant miss: Seafood dinner at Jimbaran Beach while the sun melts down at a distance, the anniversary celebration that takes place every six months according to the Balinese 210-day Pawukon cycle
Read More: 60 Spellbinding Bali Tourist Attractions To Visit In 2022
2. Museum Negeri Propinsi Bali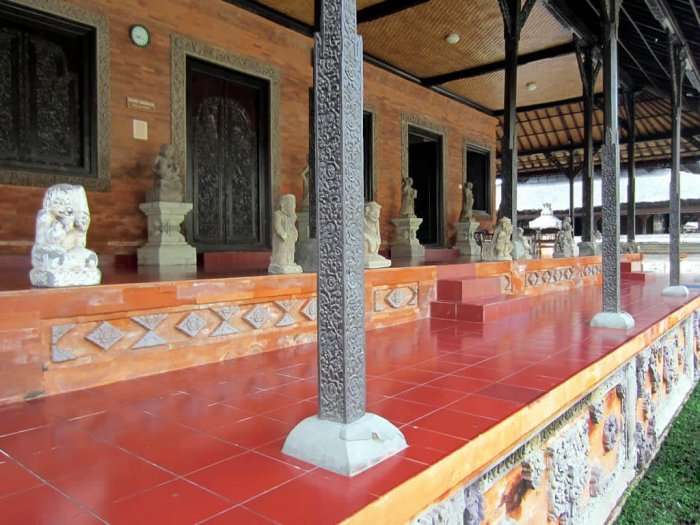 This is the best museum if you want to explore Balinese Culture in its entirety. This central museum is situated in the provincial capital of Denpasar and houses more than 10,000 artworks. There are a lot of pieces on display in here which include everything from prehistoric sarcophagi to dance costumes as well as masks. The Museum Negeri Propinsi is also known as the Provincial Public State Museum. Make sure to see the various pavilions which examine the different facets of the history and culture of the place. The whole ambiance of the place is more enhanced by the traditional music that plays on bamboo instruments. The best time to visit this place is in the afternoon as it is less quiet then.
Things to do: Observe the artifacts, pictures, sculptures and such; listen to music.
3. Dava Steak & Seafood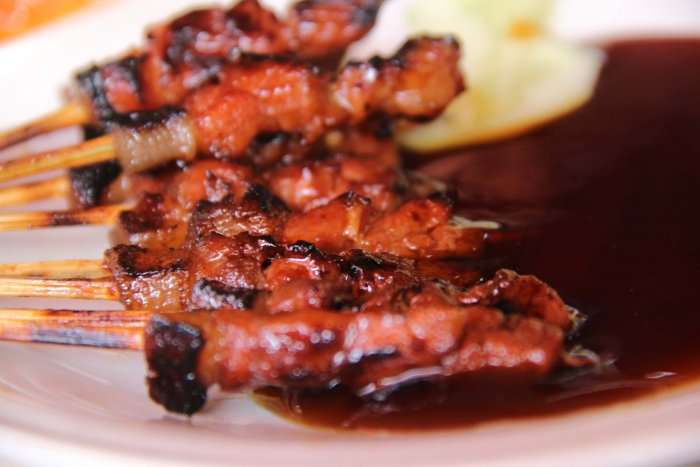 This is a modern take on a seafood grill and steakhouse. The place is top class in its hospitality as well as servings. The background of the ocean along with the mountains just serves to make the dining even more memorable and photo worthy. The many here is innovative and the staff is cordial and hospitable. The seating is sleek and the atmosphere here is really chic. The place also serves gluten-free foods for those who want it. The place is open on all days of the week. In mood for some good seafood, be sure to check out one of the top places to visit in Bali like this one!
4. Gateway Of India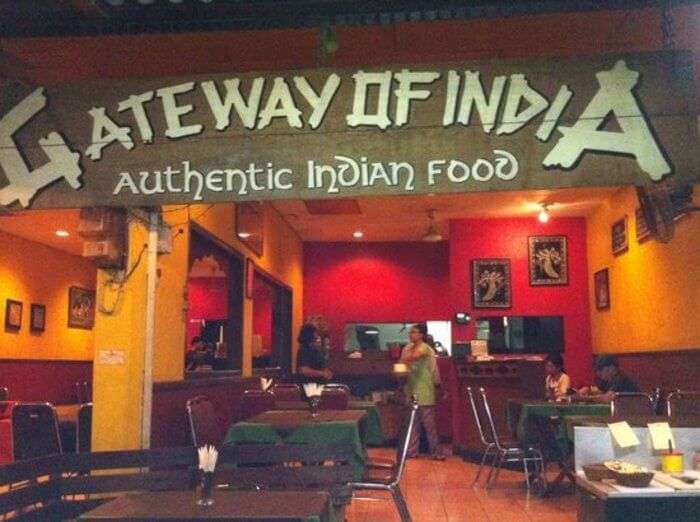 If youre touring top attractions in Bali, there are fair chances youll stumble upon Gateway of India in Seminyak, Kuta, and Sanur. One of the best Indian restaurants in Bali, Seminyak, this venture has around having five outlets across the island. If you crave delicious Indian food in Bali then this has to be your top choice. Whether you love North Indian food or South Indian, this chain restaurants will fill your tummy-and satiate your soul in a land faraway from home.
Location: Seminyak, Kuta, and Sanur
Whats Special: Samosa, Tandoori Chicken, and Dal Makhani
Tripadvisor Rating: 3.5/5 (Kuta outlet)
Read More: 13 Indian Restaurants In Bali For Times You Crave Desi Food In Phoren Land
While April, May and June are the best months to visit Bali, do not restrict yourself to just this time. March is also a very good time to visit Bali for various reasons. Now that you also know the places to visit near Garuda Wisnu Kencana Cultural Park Bali in March, plan a trip to Bali next March to observe the Nyepi day and to explore GWK park and the places around it!
---
Looking To Book An International Holiday?
Book memorable holidays on TravelTriangle with 650+ verified travel agents for 65+ domestic and international destinations.
---
Comments
comments