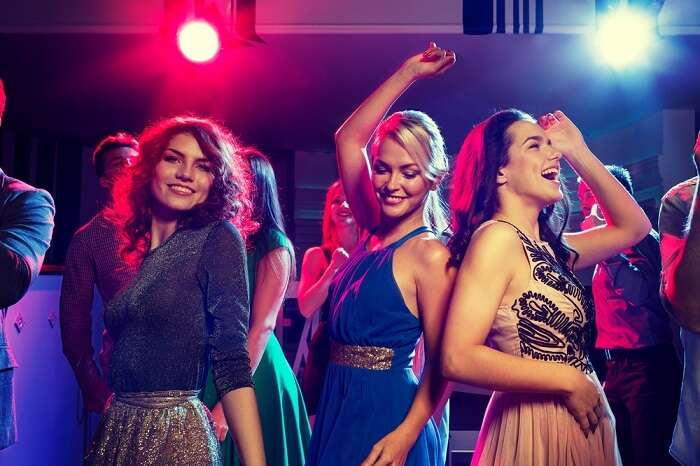 You might have heard the story that snappy Plovdiv, Bulgaria never sleeps at night. One gets to enjoy Plovdiv nightlife, Bulgaria immensely and it's like never before. The locals also don't seem to sleep. The night owls roam in the city's nightclubs and bars. Even the visitors to the city get deeply besieged by Plovdiv nightlife with the onset of the dark. The tourists and the locals wake up to music and drinks as the stunning night rolls on. Let us take you on a tour of the pubs, nightclubs and bars so and make you visit the most happening ones in the city.
Plovdiv Nightlife: Best Bars & Clubs
Plovdiv is fast coming up as a great destination for the fun loving travelers. Apart from nightclubs, craft beer and good eateries at an inexpensive price one can visit the wineries. Come and explore Plovdiv Bulgaria and here is the list of the Best Plovdiv Nightclubs and Bars, Plovdiv restaurants and Plovdiv Wine Tours Bulgaria since no Bulgaria spree to Bulgaria is done without discovering the amazing wineries.
1. Club Fargo

If you are looking for the best cocktails, then you need not go anywhere except Club Fargo. This club is in the vicinity of the City Garden. The ambiance is quite cozy with its recycled furniture with a collection of film memorabilia. Enjoy the art of Mixology as the bartenders at Club Fargo make the cocktail drink right in front of you. The celebrity guest bartenders show off making cocktails with home-grown ingredients and best class spirits. The most interesting part is that they host short film screenings, art festivals, and renowned DJs on the weekends. It is certainly one of the best Plovdiv Nightclubs to check in for a cool night out. One of the hot favorite places in Plovdiv is Club Fargo with the stupendous spot overlooking the park, great music with the best bartenders of the town around. One will always find something incredible here.
Location: ul. "Dragan Tsankov", 4000 Tsentar, Plovdiv, Bulgaria
Timing: 10 AM to 2 AM
Must Read: 21 Spectacular Places To Visit In Bulgaria That Are A Treat To Your Eyes
2. Klub Marmalad

All-day bar & dining Klub Marmalad is an all surround music and jazz. The best place to chill out at their lower level nightclub below. They have some delicious world cuisines to offer to their guests. Enjoy feating salad-boards, sandwiches, breads and pasta from their menu. It has a beautiful large central bar that offers a wide range of cocktails. Marmalad is one of must-visit spots in Plovdiv with a really gorgeous crowd. Its original artistic cocktails, gracious bartender, and fashionable interior make it stand out of other clubs. If one is new to the town and hunting for a chill late Plovdiv nightlife, arrive at this happening place.
Location: ul. "Bratya Pulevi" 3, 4000 Kapana, Plovdiv, Bulgaria
Timing: 10 AM - 1 AM
3. ThEATre
One of the best things to do in Plovdiv at night is to visit the ThEATre. This is some 10 yards away from the main shopping street. ThEATre takes its name from the drama theatre on the street it is situated. You need to just walk up to the patio and get stunned by the tempting and the appealing ambiance of ThEATre. This is one of the most sought-after places to be at and is one of the warmest locations for those who want to really party till late. You can grab a bite right before or after a show. It is just the right place for food, drinks and partying. The daily lunch spread is enticing and all specials on their menu are the conventional Bulgarian home cooking. You can also have the classic Mediterranean and Italian dishes. This is one place for arts and entertainment in Plovdiv, Bulgaria.
Location: ul.Knyaz Alexander I 38
Timing: 10 AM - 2 AM
Suggested Read: 12 Things To Do In Bulgaria That Will Keep You Engaged Throughout The Trip
4. Ресторант Megdana

One spot to check out is Ресторант Megdana for some real great Plovdiv nightlife. This restaurant has a traditional decor. It is a popular spot even with the locals. One needs to get a reservation done in advance since this place is mostly crowded with family gatherings and parties. One can sit here in a room decorated in Bulgarian style and watch the traditional dancers and singers enthrall the visitors while the locals sing along on the top of their voices. Get ready for a great cultural night with Bulgarian songs, dance and food and out and out great Plovdiv nightlife.
Location: ul. "Odrin" 11, 4000 Tsentar, Plovdiv, Bulgaria
Timing: 6 PM - 12:30 AM
5. Vino Culture Wine Bar

One can land up for a testing session here at Vino Culture Wine Bar. Sipping on the Bulgarian wine tourists just get floored with its amazing taste. There is a bar in the basement with a little fetid odor and is really small. You have to somehow manage a seat for yourself and at the bar and then the bar guys will work towards satisfying your tastes. All you need is to talk with the guys to get information about the locally made wines. They will be too zealous to know your taste and supply you the wine to your taste. So be ready for a real wine experience at this wine bar and enjoy the Plovdiv nightlife.
Location: ul. "Otets Paisiy" 5, 4000 Staria grad, Plovdiv, Bulgaria
Timing: 5pm-11pm
Suggested Read: Top 12 Bulgarian Restaurants That Will Leave You Spoilt For Choice
6. Rock Bar Download

For the party lovers looking for a thrilling Plovdiv Bulgaria nightlife Download Rock Bar is the place. This is an air-conditioned rock bar and a no smoking venue. It holds a few party games like the well-known and well-liked beer pong. You may be the fortunate one to win and it can be played by anybody of permitted age. They play a lot of old numbers and it is one of the cozy bars in the city. Rock Bar Download is Plovdiv nightlife's one of the most interesting places.
Location: ul. "Lady Strangford" 5, 4000 Plovdiv, 4000 Plovdiv, Bulgaria
Timing: 12pm-2am
Ratings: 4.7
7. BASQUIAT Wine & Art

BASQUAIT Wine & Art bar is situated in the super trendy neighborhood of Kapana if you want to enjoy a great Plovdiv nightlife. This place has quite a number of nightclubs and bars. We did BASQUAIT has all types of visitors and offers a range of wine. It offers a cool atmosphere with a chill vibe. If you want to enjoy a languorous yet a well-spent evening. This is a heaven for art-lovers and wine coneisseurs.
Location: ul. "Bratya Pulevi" 4, 4000 Kapana, Plovdiv, Bulgaria
Timing: 9am-2am
Suggested Read: 12 Legendary Festivals In Bulgaria: Rejoice The Balkans Local Traditions
8. Casa de Cuba

This soothing place which is influenced by Cuban theme is one of the famous places for cocktails if you are looking for Plovdiv nightlife. A typical décor will welcome you with ceiling fans, slatted Venetian blinds, and outside palms will sway with the breeze and there will be cuba libre concoctions. The beautiful inside of Casa de Cuba has dark wood and a somewhat longish bar with shelves with original Cuban rum and Latino music playing in the room. The best way to reach here is to go by taxi.
Location: bul. Vassil Aprilov 118
Timing: 7.30am – 1.30 am
Suggested Read: 13 Beaches In Bulgaria You Must Visit For A Laidback Experience
9. Torro Grande
Torro Grande is cafe style bar on the ground level. There is a dining facility that offers impressive food and drinks for everyone for the whole day. The upper floor has the BBQ restaurant. The terrace has a more relaxed ambiance and offers refined dining. This Plovdiv night club has its focus on barbecued meats and they use the 'Mibrasa' closed grills. The pictorial carte du jour is artistically offered with a variety of fish, greens, seafood, pizza and baked meat and much more.
Location: ul. "Kapitan Raycho Nikolov" 66, 4000 Kamenitsa 1, Plovdiv, Bulgaria
Timing: 7 AM - 2 AM
Further Read: 15 Offbeat Destinations In Europe Straight Out Of Fairy Tales
Plovdiv nightlife is a mesmerizing reverie where you would get the option to savor the finest wines and walk around this historical city and relish every moment of the art exhibition that you come across. If you are planning an international trip to Bulgaria, then don't forget to consider the vivacious Plovdiv nightlife.
---
Looking To Book An International Holiday?
Book memorable holidays on TravelTriangle with 650+ verified travel agents for 65+ domestic and international destinations.
---