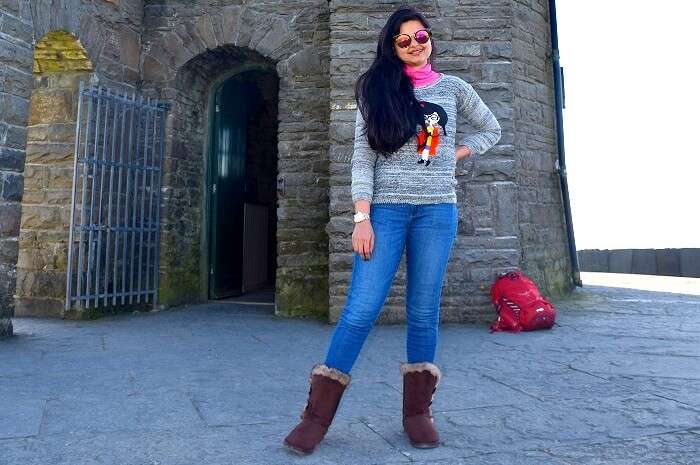 Pooja took her Game of Thrones obsession to another level when she decided to discover and explore the stunning locations in Ireland where Game of Thrones was shot.
If there was anything that caught our eye universally as a generation, it was Game of Thrones. A television show that became much more than just entertainment. A fantasy adventure that became a cult, a frenzy, and an inspiration.
Many people around the world have been able to derive inspiration from the hit HBO TV Series. One such person is Pooja Kochar. A gutsy female solo traveler who's been breaking stereotypes and barriers ever since she decided that travel is what motivates and inspires her life. We look back at her journey as the founder of 30ish, an independent travel blogger, and a source of inspiration to female travelers.
28 Offbeat Honeymoon Destinations In The World For 2022 Trip You'd Have Never Heard Of!
The 30ish blog is something very close to my heart. After working for 9 years in an IT consulting firm, I decided that I'm going to gift myself freedom for my 30th birthday. The blog very candidly discusses about how your perspective and attitude towards life changes once you cross 30.
Image Source
Although it's just another year added in your life, but the implications of crossing that milestone often brings questions in people's minds about their purpose and existence in life. After going at it for a few years I can say for sure that 30ish changed my life.
Follow Pooja's journey on Instagram. 
Exploring the North in Ireland
Locations Covered: Cliffs of Moher, Castle 8
The reason why I chose to visit the Game of Thrones locations in Ireland was because of two major factors. The first being my obsession and admiration for the portrayal of the North in Game of Thrones. I found the character of Jon Snow to be inspirational and admirable.
Image Source
Another major reason for going with the unique solo trip was due to the reader base of my blog 30ish. I have a lot of aspiring female travel enthusiasts who read my blog and are always on the lookout of unique and creative travel plans. What better way to feed their wanderlust than by giving them a blend of Game of Thrones and travel.
How To Get There: After taking a flight into Dublin, there are a few ways by which you can reach Cliffs of Moher.
By Bus: Public transport in Ireland is cheap and convenient. First take a public bus from Dublin to Galway. From Galway, Bus Eireann runs 5 buses a day to Ennis (the closest town to the Cliffs).
By Rail: Train connections are available from Dublin and Galway via Limerick to Ennis.
The locations were absolutely stunning and breathtaking. However, you would also realize how different they look on screen and in real life. Overrated? Not at all. But, Different? Yes. Upon reaching there you realize how much of graphics and preparation goes into making those Game of Thrones locations to look more medieval.
Challenges faced in Ireland
Visiting the Game of Thrones locations in the UK & Ireland can be a big challenge. Partly because of the expensive cost of the Game of Thrones tour if you do it via a travel agency. Another major natural obstacle faced by travelers is the weather in Ireland which happens to be very erratic and unpredictable. It won't be a bad idea for one to carry a raincoat all the time in their backpack.
Image Source
However daunting it may sound, but with a proper amount of homework, and a map in hand at all times, traveling solo in Ireland on a relative budget is definitely doable.
It is also important to note that traveling in Ireland requires a bit more of spontaneity than usual. The weather definitely dictates terms and an extra couple of days or not, a jam packed itinerary will go a long way in helping you de-stress out on your vacation.
Image Source
All images are a property of Pooja Kochar. 
Comments
comments