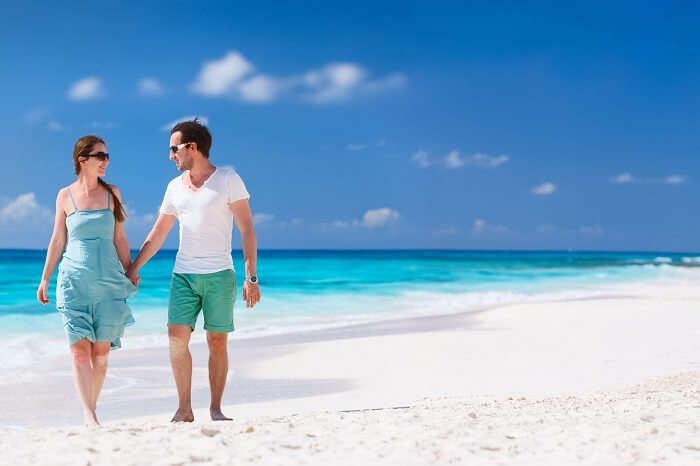 Okay, we lied! You definitely have heard of these destinations. But these places are nothing like the cookie-cutter honeymoon destinations – Switzerland, Paris, Phuket, Mauritius, Goa, Venice. You get the drift, right? Instead, we bring to you a list of 28 offbeat honeymoon destinations in the world. We are sure that you would love these places where you can spend some quality time with your partner. So, check the list out and choose a place where you would like to spend your honeymoon. 
28 Offbeat Honeymoon Destinations In The World
You may have heard about these places before but might have not considered the best option for honeymoon. Check out the best picks of some of the top offbeat honeymoon destinations in the world and choose yours.
Sumba, Indonesia
Kepulauan Seribu, Indonesia
Sapa, Vietnam
Hainan Island, China
Lakshadweep, India
Pamalican Island, Philippines
Vermont, USA
Islamorada, USA
Aspen, USA
Panajachel, Guatemala
British Virgin Islands, North America
Anguilla, North America
St. Barthelemy, North America
Quebec, Canada
Pucón, Chile
Galápagos, Ecuador
Zanzibar Islands, Tanzania
Reunion Island, Africa
Dingle, Ireland
Lapland, Finland
Reykjavik, Iceland
Zakynthos, Greece
Matera, Italy
Bodrum, Turkey
Bora Bora, French Polynesia
Baa Atoll, Maldives
York, Great Britain
Lhasa, Tibet
1. Sumba, Indonesia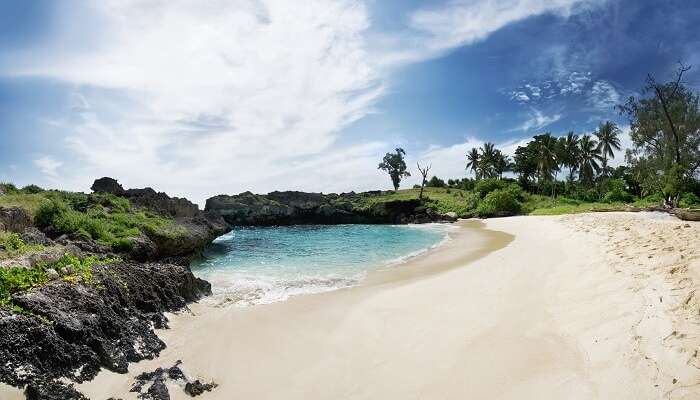 Sumba Island is coutned among the Lesser Sunda Islands in Indonesia and is one of the best places to resort to which is away from the hustle-bustle of the city and is less crowded. Nihiwatu Beach here offers an intimate escape with access to private surf breaks & world-class fishing. You can spend some time in private here and whisper sweet nothings to your loved one.
Best time to visit Sumba: May – September
Attractions of Sumba: Lokomboro Waterfalls, Waikelo Sawah Waterfalls, Manupeu Tanah Daru National Parks, Tarung Cultural Village, Mandorak Beach, and Nihiwatu Beach
Must Read: Cruises In Indonesia: 6 Enriching Small Ship Cruise Tours For A Vacay In 2021
2. Kepulauan Seribu, Indonesia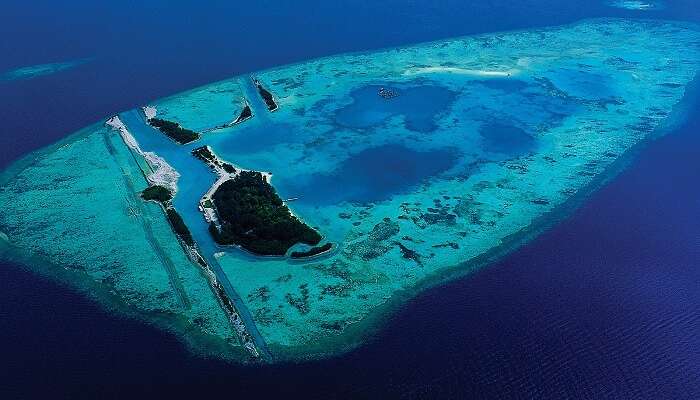 Image Source
Kepulauan Seribu is basically a chain of hundreds of islands on the north coast of Jakarta that stretch for nearly 45 kilometers. The tropical islands are surrounded by beautiful looking azure waters. You can opt for staying at the antique joglo houses on Isle East Indies which offer all the luxurious amenities that you could wish for. It is counted among the offbeat honeymoon destinations outside India which are just perfect for spending a romantic time.
Best time to visit Kepulauan Seribu: May – September
Attractions of Kepulauan Seribu: Snorkeling at Pramuka Island & Tidung Island, fishing boat trip, wooden 'love' bridge at Pulau Tidung, and manicured beach of Pulau Macan
3. Sa Pa, Vietnam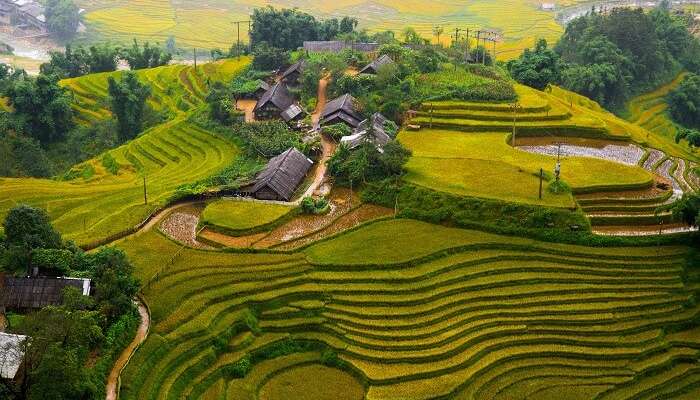 Tucked in the Hoàng Liên Son mountains of northwestern Vietnam, Sa Pa is a popular destination for trekking which is why it is perfect for the couples who seek adventurous activities in a new place. Overlooking the terraced paddy cultivation, Sa pa is a serene-yet-colourful countryside that is perfect for a secluded honeymoon. After exploring the place, you will realize that it is one of the unique honeymoon destinations in the world. 
Best time to visit Sapa: March – May and September – November
Attractions of Sapa: Fansipan Mountain, local market, bike ride through Muong Hoa Valley, and night halt at one of the homestays
Suggested Read: 40 Stunning Places To Visit In Vietnam In 2021 For A Natural And Historic Retreat!
4. Hainan Island, China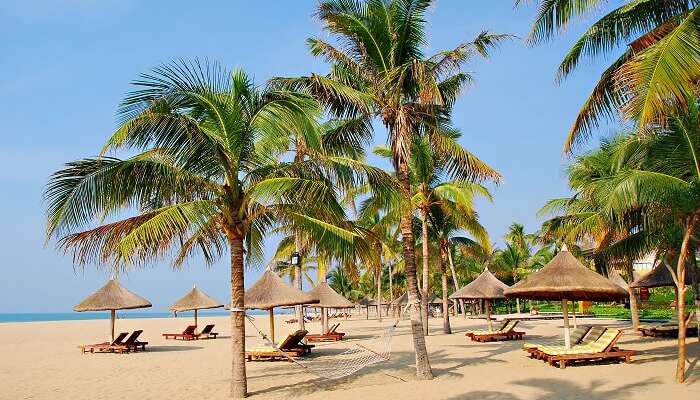 The tropical beaches are beautiful making it one of best offbeat honeymoon destinations in the world. You can take the hilly hiking trails of over the suspension bridges at Yanoda Rainforest Cultural Tourism Zone. You can stay among the woods in simple but comfortable treehouse resorts. For a luxurious stay, there is the boutique Mandarin Oriental Beach Resort in Sanya city.
Best time to visit Hainan: December – March
Attractions of Hainan: Sanya Beach, Crocodile Farms in Sanya, Gusong Village in Wenchang, and hiking trails through Yanoda Rainforest Cultural Tourism Zone
5. Lakshadweep, India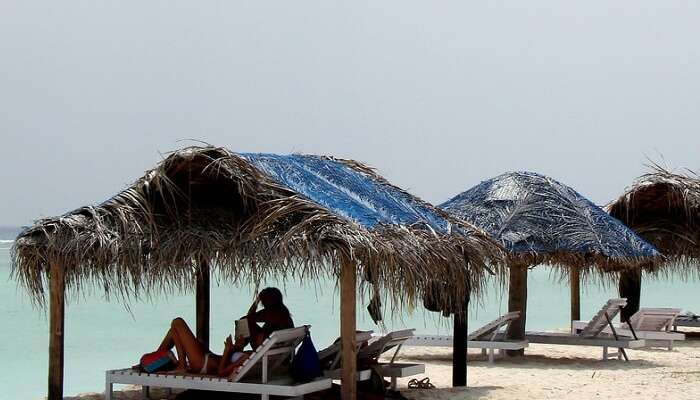 Image Source
Lakshadweep is a package destination where you can resort to any beach and spend a laid-back day. You can relax on the charming and romantic beaches of the Kadmat Island. On the other hand, the beautiful settings at the beaches of Kalpeni Island are perfect to add spice to the romantic time you are hoping for. Want a tip? Opt for cruise rides as the cruise ships leading to Lakshadweep themselves are amazing. This will give you some extra romance time.
Best time to visit Lakshadweep: October – February
Attractions of Lakshadweep: Snorkeling at Agatti Island, scuba diving at Bangaram Island, coconut mangroves of Kavaratti Islands, and architectural wonders of Kalpeni islands.
Suggested Read: Honeymoon In Lakshadweep 2021: A Guide To The Archway To Marital Bliss
6. Pamalican Island, Philippines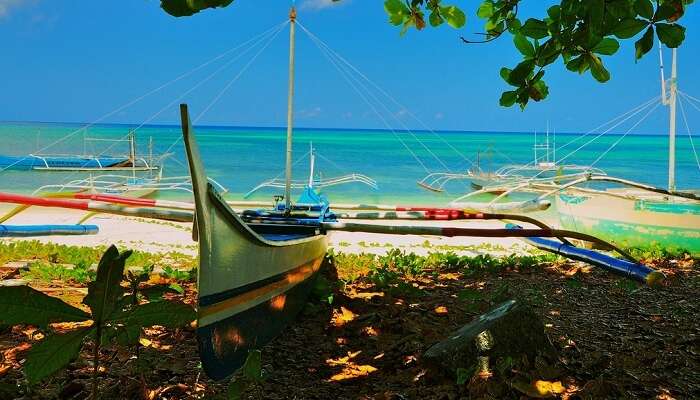 Tucked between Palawan and Panay, Sulu Sea is home to the Cuyo Islands in which Pamalican Island is one of the many islands. The island stretches for 2.5 kilometers and is full of coral reefs that you can admire. You can opt for boat rides in the azure waters with your special one in of the most romantic offbeat honeymoon destinations in Asia. Apart from this, you can also enjoy a private dining with barbecue on the beach.
Best time to visit Pamalican Island: November – April
Attractions of Pamalican Island: Snorkeling, scuba diving, and beachside private dining with barbecue
Suggested Read: 16 Romantic Honeymoon Destinations In Asia In 2021 For Every Budget
7. Vermont, USA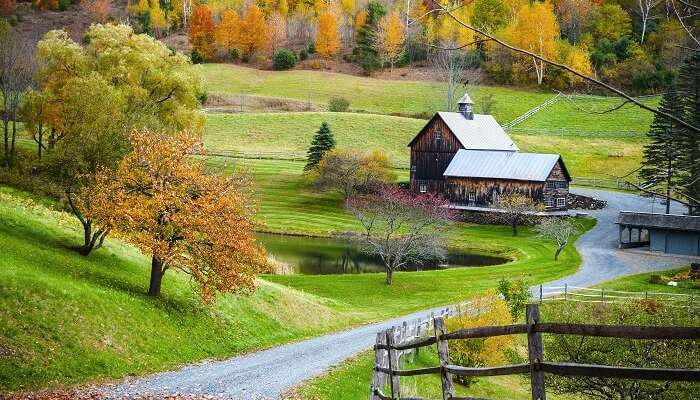 Vermont is a picture-perfect place in the world that you can head to. One of the best activities that you can indulge in with your partner here is opting for a balloon ride. You can fly in a balloon over the entire region with your special one and get a bird's eye view of the whole Vermont. Moreover, you get to stay in old-styled homes with colorful trees all around. What else would one want?
Best time to visit Vermont: Mid-September – Mid-October
Attractions of Vermont: Fall foliage during autumn, skiing during winters, camping at Mount Philo State Park, and hiking at Burton Island State Park
8. Islamorada, USA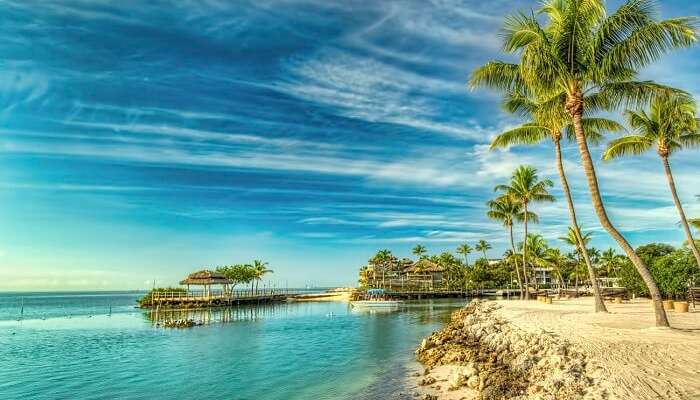 Enclosing six of the Florida Keys, Islamorada is a beautiful town popular for its coral reefs. It is a sight to behold when the blue waters hit the rocks on the edge of the white sand beaches. Along with this, there are several hotels and beach resorts where you can spend your vacation days in a comfortable as well as romantic setting. So, make sure that you consider this place as it is one of the best offbeat honeymoon destintions in the world. 
Best time to visit Islamorada: December – May
Attractions of Islamorada: Snorkeling at Indian Key historic State Park, dolphin & sea lion shows at Theatre of the Sea, and Lignumvitae Key botanical garden
Suggested Read: 28 Places To Visit In September In The World In 2021 That Will Offer You A Tranquil Getaway
9. Aspen, USA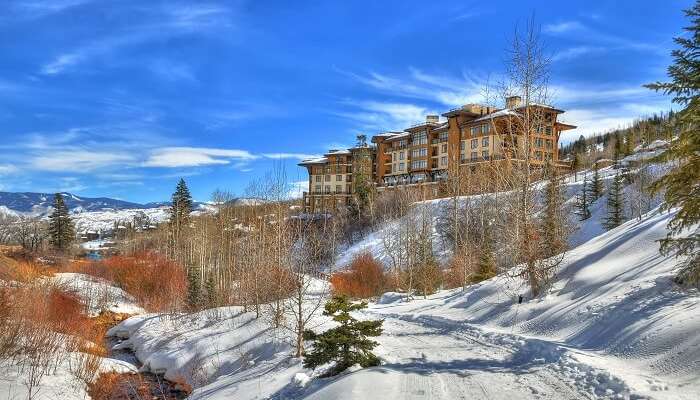 The beautiful color landscapes at the ski resorts in winter are simply stunning. You can take a balloon ride over the valley to enjoy beautiful sights. Gondola rides & skiing facilities at the beautiful Snowmass ski resort add to the thrilling experience here. You can enjoy simultaneously the dual sights of colorful valleys & snowcapped mountains from Maroon Bells When you're in Aspen, listed among lesser known best honeymoon destinations in the world.
Best time to visit Aspen: December – February
Attractions of Aspen: Skiing at Buttermilk, Gondola rides at Snowmass ski resort, camping at Maroon Bells, and Wheeler Opera House
Suggested Read: 7 Enchanting Castles In Arizona To Add Your USA Bucketlist
10. Panajachel, Guatemala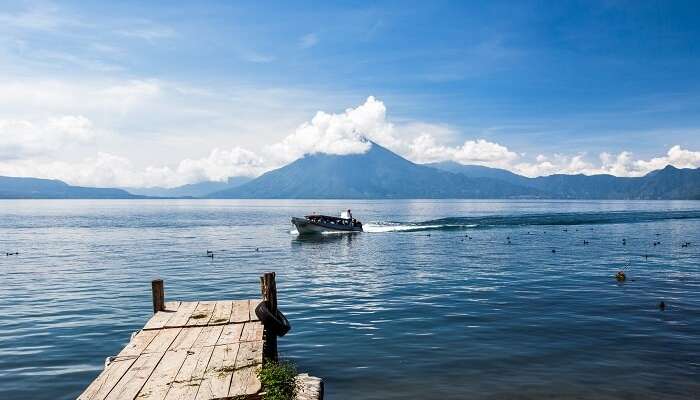 Look at this image of the docks against the breathtaking views of Lake Atitlan and distant mountain peaks. Aren't you mesmerized with this postcard-perfect picture? The fun part is that you can go for a swim in the azure waters of Lake Atitlan. Moreover, you can watch a romantic sunset with your loved one with beautiful views all around. Do not forget to take your camera with you as you will be treated with some bewitching hues of the sky.
Best time to visit Panajachel: November – March
Attractions of Panajachel: Kayaking & parasailing, hiking at Reserva Natural Atitlan, butterfly farm, and La Galeria – one of the oldest galleries in Central America
11. British Virgin Islands, North America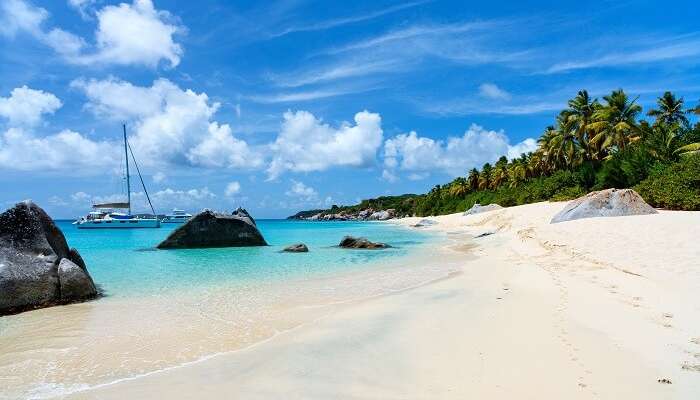 The white sand tropical beaches and the crystal clear waters are truly enticing in British Virgin Islands. You can spend some intimate & secluded time at the baths of Virgin Gorda. Every single tourist attraction looks romantic and beautiful which is why it is just perfect for a honeymoon vacation. After a visit to British Virgin Islands, it will definitely be etched in your heart forever and will make you come back for more.
Best time to visit Virgin Islands: April – June
Attractions of Virgin Islands: 99 Steps, Blackbeard's Castle, parasailing & underwater observatory at Coral World Ocean Park, self-guided St. Croix sightseeing, and snorkeling
Suggested Read: 14 Most Expensive Islands In The World To Check Out In 2021
12. Anguilla, North America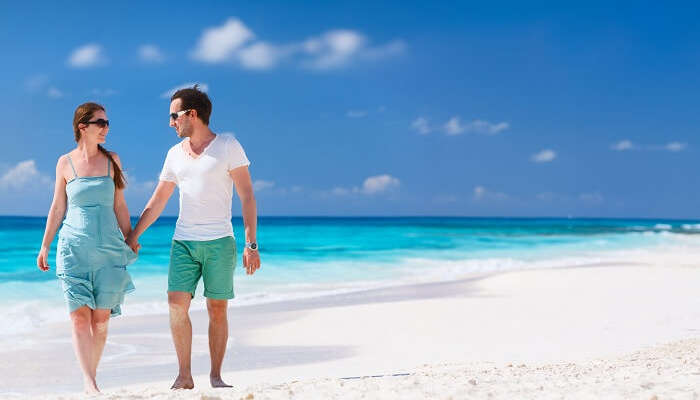 Looking for the top offbeat honeymoon destinations in the world? Consider this! A combination of many islets and a small main land, beaches in Anguilla are worth visiting with your spouse. The beauty of the beaches is second to none. You can relax at the beaches or indulge in numerous water sports in the clear waters, depending on your preferences. So, if you had been looking for a perfect honeymoon destination then your search is over as this place serves to both laid-back and adventurous vacationers.
Best time to visit Anguilla: May – August
Attractions of Anguilla: Beach hopping, canoeing, kayaking, scuba diving, snorkeling, and swimming with the dolphins
Suggested Read: Niagara Falls in Canada: A Guide To A Majestic Waterfall In North America
13. St. Barthelemy, North America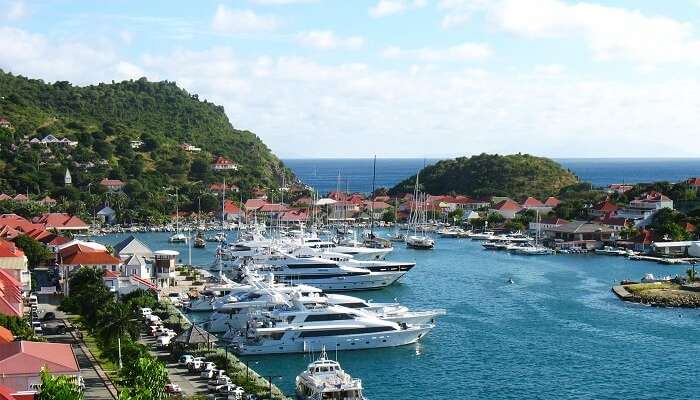 Spend your honeymoon in a lavish way by taking a ride in the luxurious mega yachts at the Gustavia Harbor. You can catch the scenic aerial view of the beautiful beaches, tropical forests, & azure waters from your some of the accommodations here. Moreover, you will find many options of high-end restaurants that serve some of the most delectable dishes.
Best time to visit St. Barthelemy: May – June
Attractions of St. Barthelemy: Fort Gustav, Fort Karl, Vieux Clocher (the oldest building in Gustavia), coral reefs of St Jean's Bay Beach, Corossol fishing village, and windsurfing & kayaking at Grand Cul de Sac beach
---
Planning your honeymoon but confused about where to go? These honeymoon stories help you find your best honeymoon trip ever!
---
14. Quebec, Canada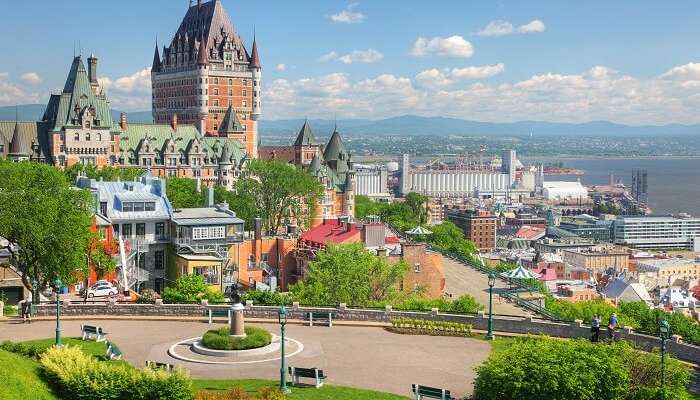 The view of the Old Quebec city can't be missed when you're in one among the loveliest offbeat honeymoon destinations in the world. You can go canoeing at a lake and enjoy the scenic views around with your partner. The various tourist attractions ensure that you're in for a wondrous honeymoon. Make sure that you learn a word or two in French which will make your vacation more romantic. One is here for you, I Love You in French is Je T'aime. You can thank us later!
Best time to visit Quebec: June – September and December – February
Attractions of Quebec: Montmorency Falls, Cathedral Basilica of Notre Dam, Basilica of Sainte-Anne-de-Beaupré, Musée de l'Amérique francophone, Édifice Marie-Guyart observatory, and Château Frontenac
Suggested Read: 85 Best Honeymoon Places In The World To Visit In 2021
15. Pucón, Chile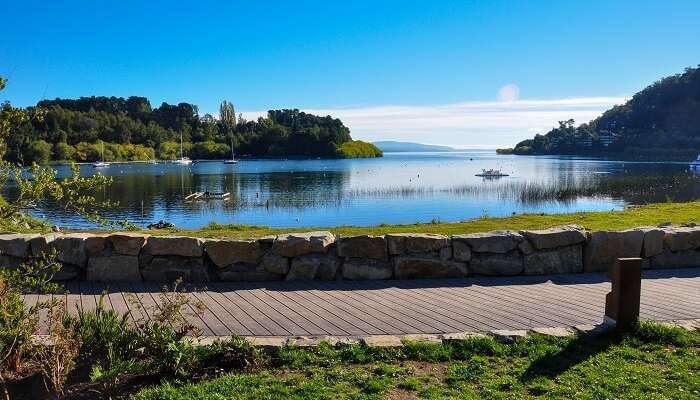 Walking along the water bodies with such breathtaking views is very romantic indeed which is why Pucon is counted among the best honeymoon places in the world. The hot water springs & waterfalls of Ojos del Caburgua have a mystic aura that is sure to captivate you so make sure that you include it in your itinerary.
Best time to visit Pucón: December – March
Attractions of Pucón: Villarrica cave & volcano, camping by the hot water spring & waterfall at Ojos del Caburgua, and hiking through Huerquehue National Park
16. Galápagos, Ecuador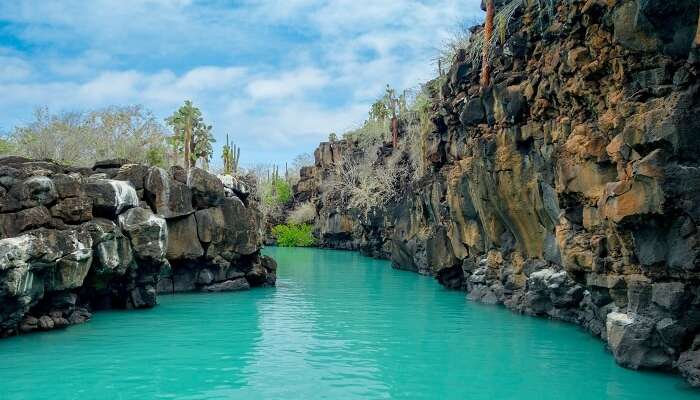 The canyons, such as the Las Grietas, formed in the crevices around volcanos are stunningly beautiful. You can go for dinghy & cruise rides in the azure waters of Galápagos. You can also get a chance to go snorkeling or scuba diving and even swim with the sea lions here. Who would want to miss this opportunity? Not me, definitely as it is list in the top offbeat honeymoon destinations in the world. 
Best time to visit Galápagos: December – June
Attractions of Galápagos: Water activities, Galápagos National Park, Galápagos tortoises at Pinta island, and volcanos
Suggested Read: 21 Places To Visit In October In World In 2021!
17. Zanzibar Islands, Tanzania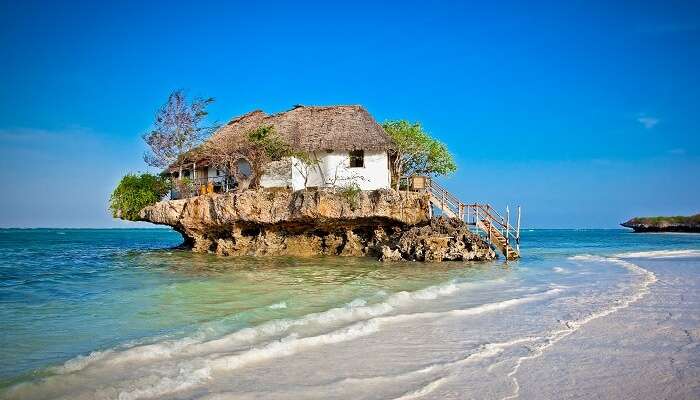 Zanzibar Islands give you a chance to relax on a hammock while admiring the views from the beautiful sandy & tropical beaches. If you want to relish some tasty dishes then you must head to the over-the-sea Rock Restaurant which is simply out of this world. The huts on the beaches offer a paradisiacal setting for your beach honeymoon. But if you want to spend some days in luxury then head to The Manta Resort which offers an exclusive underwater suite.
Best time to visit Zanzibar for honeymoon: June – October and November – March
Attractions of Zanzibar: Snorkeling & underwater Manta Resort at Pemba island, House of Wonders museum, Hamamni Persian baths, and Zanzibar Butterfly Centre
Suggested Read: Wake-up With The Sharks At These 8 Almost Unreal Underwater Hotels In The World
18. Reunion Island, Africa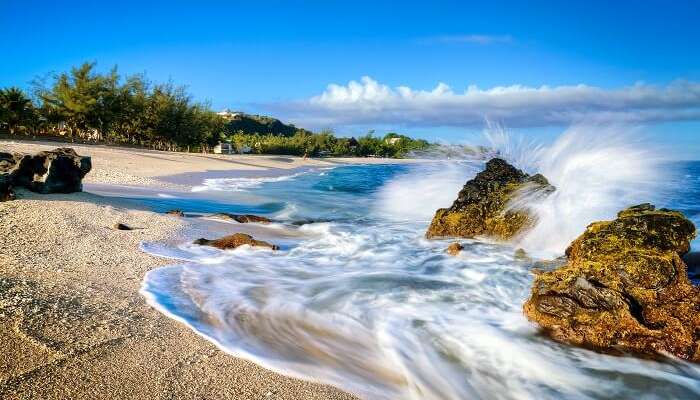 One of the best islands in the world for honeymoon that you can head to with your partner is the Reunion Island. It is the a sandy beach of Boucan Canot which is pristine, beautiful, and mostly deserted. The waterfall on river Langevin in the jungles is an intimate & isolated place to visit on the honeymoon. Apart from this, you can simply sunbathe on the clean Ermitage Beach. Make sure that you visit the volcanoes on your honeymoon in Reunion Island as the views of the islands from the top are breathtaking.
Best time to visit Reunion Island: May – September
Attractions of Reunion Island: Micro Flight ride or hike to the active volcano of Le Piton de La Fournaise, Voile de la Mariée waterfall, sunbathing at Ermitage beach, snorkeling & surfing at Boucan Canot Beach, and Saint-Gilles-les-Bains aquarium
19. Dingle, Ireland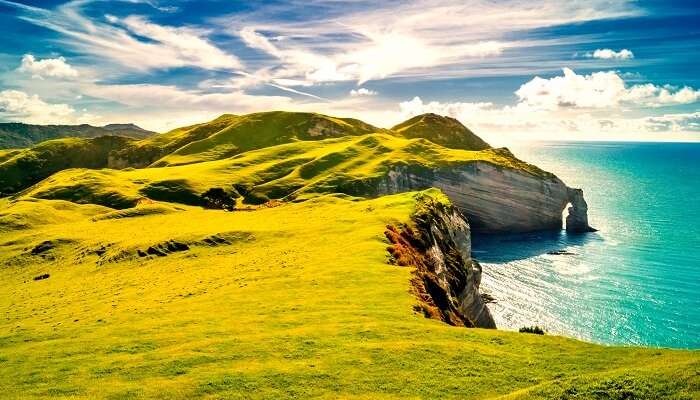 The sunlit green lands & the azure waters are views that are hard to find in every country. Dingle gives a chance to explore such a place where one can marvel at the sunset views over the Dunquin Bay and spend some romantic time. You find waterfalls on the roads itself, such as the one at the Connor Pass. Moreover, make sure that you explore tourist attractions such as the abandoned Minard Castle that are truly beautiful.
Best time to visit Dingle: May – mid-July
Attractions of Dingle: Millennium-old Gallarus Oratory church, old cultural village of Great Blasket Island, Dingle Oceanworld Aquarium, and hiking up to Mount Brandon
20. Lapland, Finland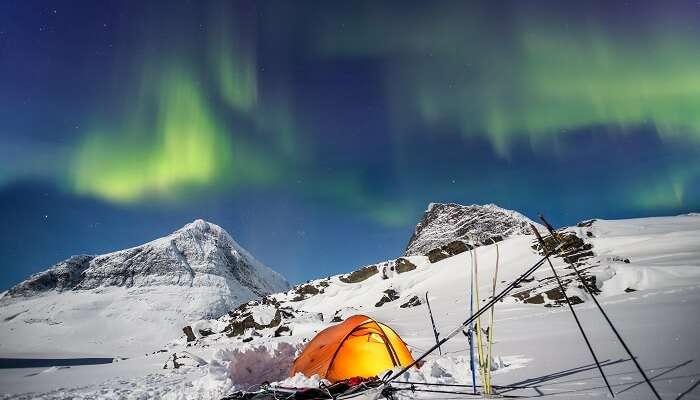 Haven't seen Northern Lights yet? This is your chance to witness the beauty of nature with your better half. You can also go camping in the snow under the Northern Lights. The views are horribly good and romantic that it will leave you to want more. Make sure that you clear your schedule during the nightfall so that you can see the beautiful setting sun over the snow-clad mountains and the valley.
Best time to visit Lapland: Late February – March
Attractions of Lapland: Northern Lights, reindeer safaris, Yllas' sauna Gondola, Arktikum Science Museum, Santa Claus Village, Lainio Snow Village, Ranua Wildlife Park, Levi Ski Resort, and Riisitunturi National Park
Suggested Read: Finland Nightlife: 6 Best Nightclubs Where You Can Drink N Groove
21. Reykjavik, Iceland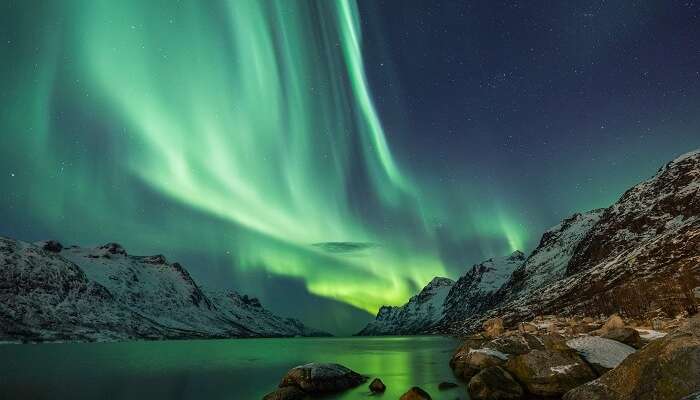 Another place that you can land to for a perfect honeymoon amidst nature is Reykjavik. You can witness the Northern Lights twice a year here so make sure that you plan your vacation accordingly. The walks along the sea are nothing less than romantic and the city itself is beautiful, colorful, and full of romance which makes it one of the top romantic destinations in the world. Are you ready to witness the beauty of the Northern Lights this year?
Best time to visit Reykjavik : February – March and September – October
Attractions of Reykjavik : Revolving glass-domed fine dining Perlan restaurant, Golden Circle geyser & waterfall, Northern Lights, Tjörnin Lake, and Árbæjarsafn open-air history museum
Suggested Read: Philippines Honeymoon: Come, Raise A Toast To The World's Prettiest Island Country In 2021!
22. Zakynthos, Greece
A Greek island in the Ionian Sea, Zakynthos is an offbeat honeymoon destination in the world where you can spend private time with your loved one. One of the top visited places here is the Navagio Shipwreck Beach. A walk on the hanging bridge to the island is insanely romantic here which you cannot afford to miss. With turqoiuse blue waters splashing on the rocks and cool breeze in the air, this island has proved to be the best place to unwind for a couple.
Best time to visit Zakynthos: March – May
Attractions of Zakynthos: Blue Caves, Shipwreck Beach, scuba-diving at Laganas, kayaking, snorkeling, and base-jumping (only if you dare to do so!)
23. Matera, Italy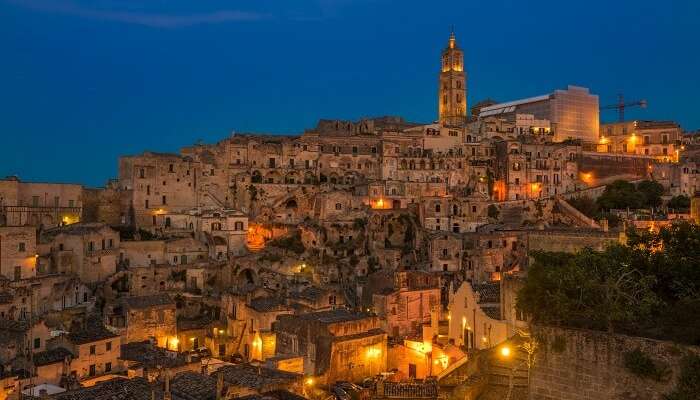 The ancient town of Matera looks stunning in the night lights and is also among lesser known honeymoon destinations in the world. If you are planning to explore this destination in the summer season then let me tell you that the sunny days in the old rustic town are equally romantic. Walking on the typical stone staircase of the UNESCO World Heritage Site is an altogether different experience. You can choose the intimate Sextantio Cave Hotel for your temporary abode.
Best time to visit Matera: August – September
Attractions of Matera: Sassi of Matera, Crypt of the Original Sin church-cave, cave-house of Vico Solitario, Musma Museum of Contemporary Sculpture of Matera, and Castello Tramontano castle
Suggested Read: Bora Bora Honeymoon: Your Guide To Plan An Extravagant Affair On The Exotic Island In 2021
24. Bodrum, Turkey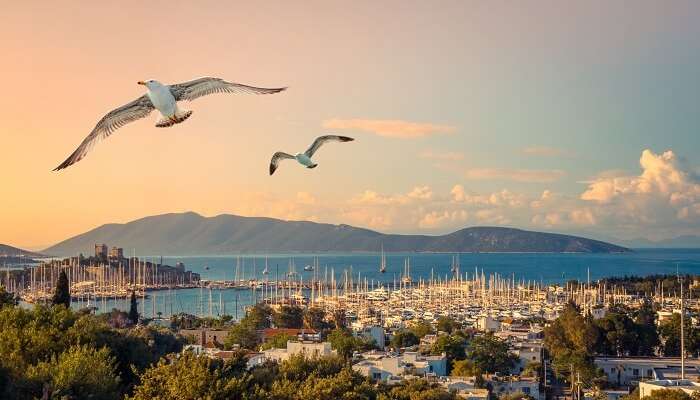 The Turkish Riviera looks splendid in the light of the setting sun. This is the best kept secret when it comes to the top honeymoon destinations in the world. The streets in Bodrum are cozy and shadowed by colorful flowers where you can capture some insta-worthy pictures. The Bodrum Amphitheatre and other tourist attractions ensure that you have ample fun outside the hotel too.
Best time to visit Bodrum: May – September
Attractions of Bodrum: Bodrum Castle, Bodrum Amphitheatre, Mausoleum at Halicarnassus, and yachting at Kara Ada
Plan your honeymoon in Europe now!
25. Bora Bora, French Polynesia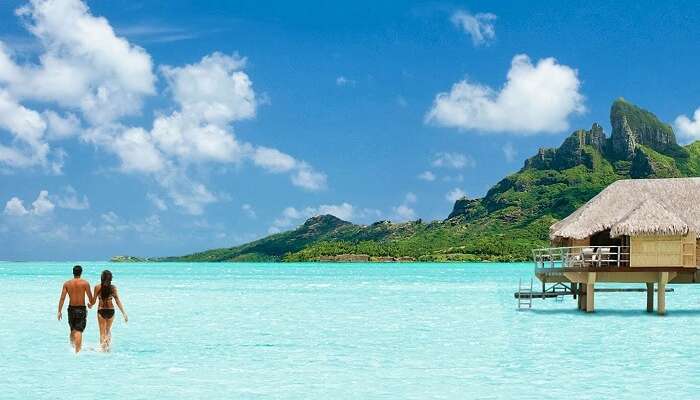 Image Source
Bora Bora is simply the most exotic honeymoon places in the world because of its views and azure beaches. The overwater bungalows are very secluded and intimate where you would love to spend some private time. If you are coming via the Air Tahiti flight then you are in for a treat because it offers aerial views of the exotic archipelago destination. Bora Bora has proved to be one of the best honeymoon spots in the world in the recent years so make sure that you consider it for your vacation.
Best time to visit Bora Bora: June – October
Attractions of Bora Bora: Extinct volcano of Mt Otemanu, watersports at Matira Beach, Musee De La Marine museum of boats, and Alain Gerbault Memorial at Vaitape
Suggested Read: 8 Best Spots For Canyoning In Wales For An Unforgettable Adventure In 2021
26. Baa Atoll, Maldives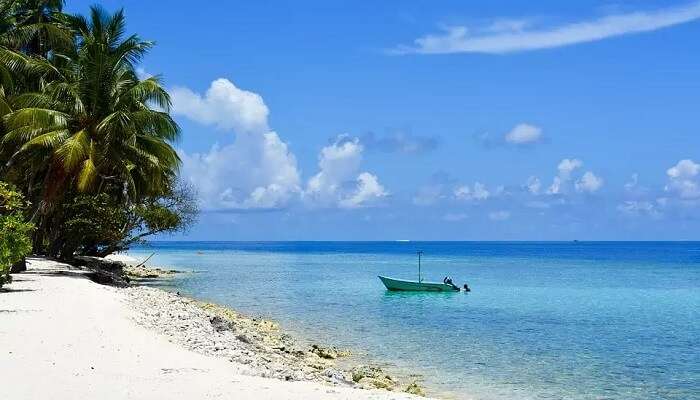 There might not be many unexplored honeymoon destinations in the world but then there surely are some lesser-known places where you can resort to for a romantic getaway. You will find one such place in Maldives which goes by the name Baa Atoll. This is the perfect place if you want to surround yourself with pristine beaches, blue waters, and colorful reefs. You might not find a better place than this for a tropical vacation. Reconnect with nature and get amazed by the changing hues of the sky. 
Best time to visit Baa Atoll: November – April
Attractions of Baa Atoll: Amilla Fushi, Milaidhoo, Dharavandhoo, and Fonimagoodhoo
Suggested Read: 18 Maldives Travel Tips You Must Keep In Mind Before You Plan A Trip In 2021
27. York, Great Britain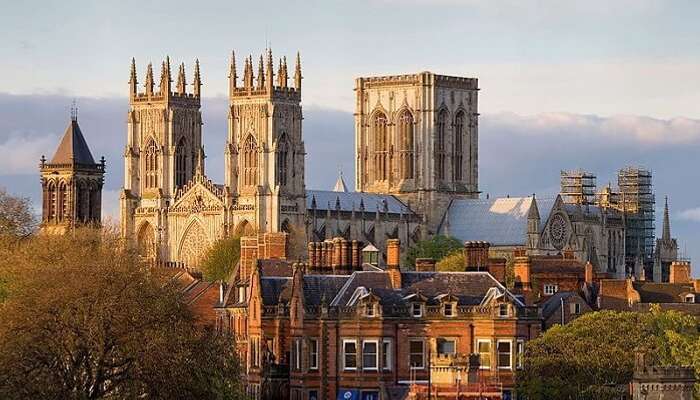 Now everyone must have heard of New York in the United States but were you aware of York in Great Britain? Certainly not, which is why it makes one of the best options for offbeat places for honeymoon. Dating back to around 2000 years, the place is rich in history as well as gives a romantic appeal which is why it has often been described in classics. Explore every corner of the walled city hand-in-hand with your partner. At every nook, you will be gifted with a historical treat. 
Best time to visit York: March – May
Attractions of York: York Castle Museum, Shambles, York Minster, and National Railway Museum York
Suggested Read: 10 Best Places To Visit In Manchester For A Great English Holiday
28. Lhasa, Tibet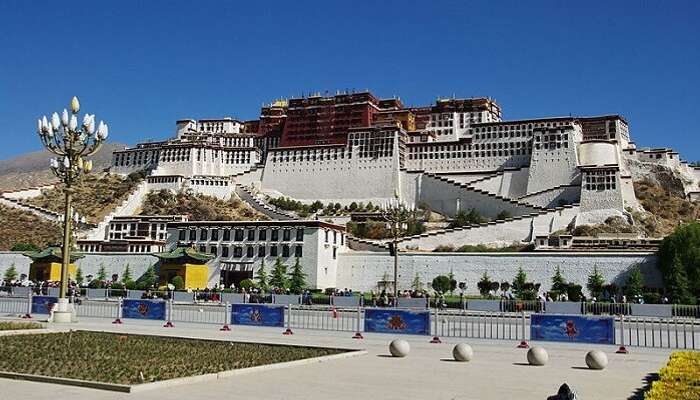 If you are the kind of couple who is looking for some peace and some time moments away from the daily hustle then there cannot be a better offbeat honeymoon destination in the world than Lhasa in Tibet. It is one of the best places to immerse in the culture of Tibet. Moreover, the views of the Himalayas will leave you spellbound. So, if you are looking for unconventional honeymoon destinations then you must explore Lhasa which is nestled in Tibet. 
Best time to visit Lhasa: April – October
Attractions of Lhasa: Potala Palace, Sera Monastery, Norbulingka, and Jokhang Temple
Further Read: What Type Of #HoneymoonCouple Are You?
Take a look at these lesser known and offbeat honeymoon destinations in the world before you plan your international honeymoon trip. Which of these underrated honeymoon destinations in the world intrigue you the most? Let us know if you are planning a honeymoon to anyone of these. Make sure that you keep your camera ready to click some amazing landscapes at these places!
Frequently Asked Questions About Offbeat Honeymoon Destinations In The World
Q. Which is the best place for honeymoon in the world?
A. There are many places for honeymoon in the world and picking one of them is a difficult task. So, here is the list of the best places for honeymoon in the world that one can resort to – Bora Bora, Hawaii, Maldives, Bordeaux, Cinque Terre, and Amalfi Coast among others.
Q. What are the top 10 honeymoon destinations?
A. It is a task to name the top 10 honeymoon destinations in the world because the list keeps changing. However, some of the most preferred destinations are Bali, Bora Bora, Maldives, Mauritius, Sri Lanka, Singapore, Paris, Lombok Island, Goa, and Havelock Island.
Q. How do I choose my honeymoon destination?
A. First, make a list of your favorite honeymoon destinations then narrow down it on various factors like budget, weather, kind of location (like beach or mountains), hidden gems, and packages. The list most probably will narrow down to one or two options from which you can choose your final destination.
Q. What is the cheapest honeymoon destination?
A. Morocco and the Andaman Islands are two of the cheapest destinations for honeymoon in the world.
Q. What is the most popular honeymoon destination in the world?
A. Bora Bora has been recorded as the most popular honeymoon destinations in the world due to its crystal clear waters, serene beauty, beautiful coral reefs, and lavish overwater villas.
Q. How much does an average honeymoon vacation cost?
A. On average, couples spend $4,000 to $5,000 on their honeymoon vacation. However, the budget depends on various factors like the number of days of the trip, activities that you opt for, and accommodation.
Q. How much should you spend on your honeymoon?
A. Expenditure on the honeymoon totally depends on your preferences and on the number of days you are planning your vacation. A lavish trip with luxurious accommodation will be heavy on your pockets whereas a budget trip will help you save your money.
---
Looking To Book Your Honeymoon Package?
---
People Also Read:
Offbeat Honeymoon Destinations In India Australia Honeymoon Destinations Honeymoon Destinations In February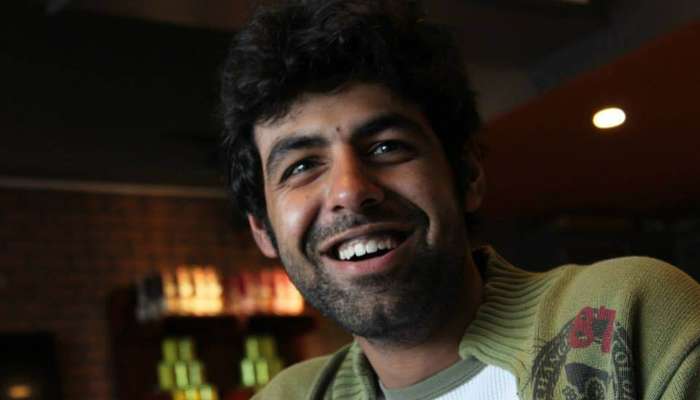 Comments
comments