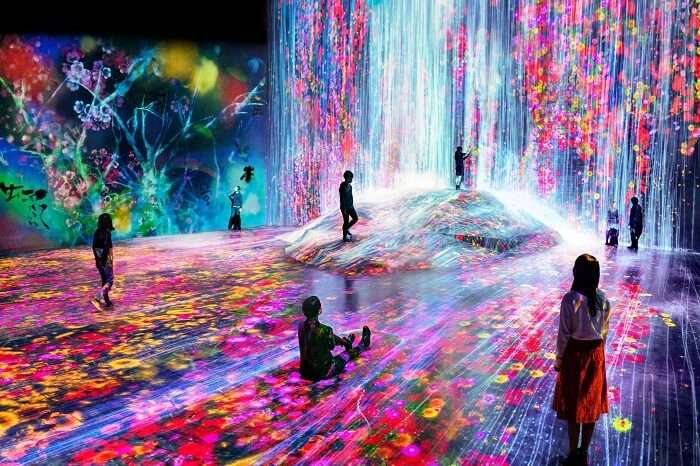 When it comes to museums, we all think of it as a place where you go in and witness objects of art and importance from the past and present. More often than not, these are physical things that we can see and admire. But the newly opened psychedelic digital art museum in Tokyo changes it all. Japan's TeamLab in collaboration with developers Mori and Epson has opened its own "Mori Building Digital Art Museum" which is part amusement park, part museum, and part something unreal!
Unlike others, the building has no actual art works except for a few basic bland models and 50 kaleidoscopic installations that project imagery across the 100000 sq foot area. All of this amazing visual magnificence is powered by 520 computers and 470 projectors.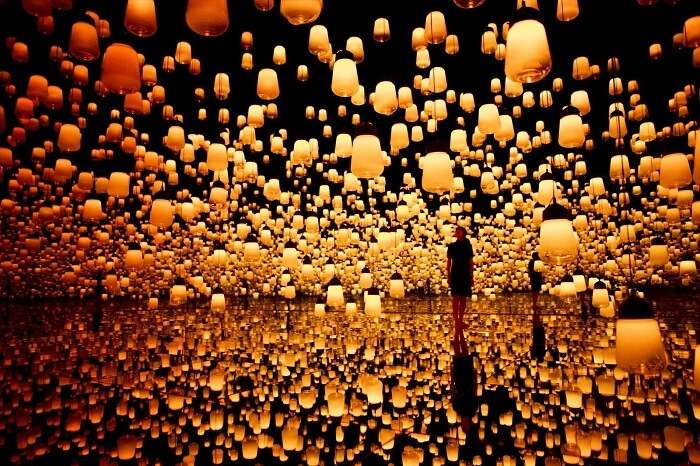 Suggested Read: This Library Hostel In Japan Is The Perfect Cocoon That Every Bookworm Dreams Of!
The result? An immersive art experience that truly engulfs you and moves with you wherever you go. Visitors can interact with the art and in some cases, the exhibitions might overlap each other too!
As per Ou Sugiyama, the head of the museum, "Each visitor can enjoy this experience in their own way. The title of the exhibit is 'Borderless' and it's meant to signify how the immersive works keep boundaries between visitors in a state of continuous flux."
The projection mapping technology works in a brilliant manner to help the visitor interact with basic art objects and bring them to life in their own unique manner.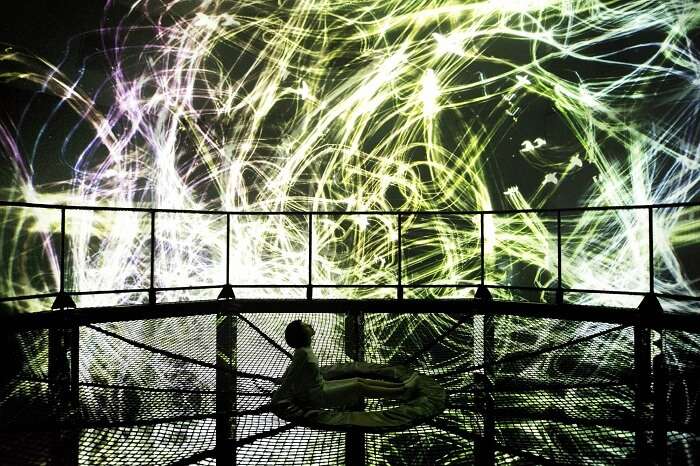 Suggested Read: Japan Beats Singapore As Having The World's Most Powerful Passport!
The museum has various rooms that interact with the visitors and one such is the 'Forest of Lamps' room which has various lamps hung at different heights and they react by spreading light from one to other based on the manner of touch by the visitor.
Another interesting exhibit allows visitors to draw animals on a piece of paper and place it on a scanner which then projects it across the rooms bringing your creation to life. These animals also react to the touch making the visitor feel like God and from some other world at the same time.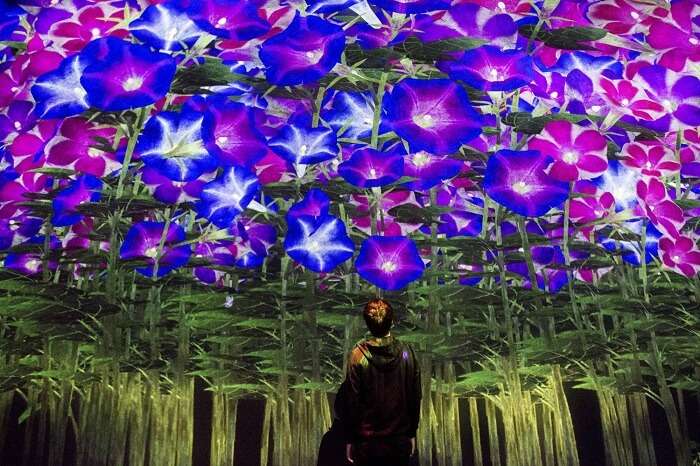 Suggested Read: Cherry Blossoms Are In Full Bloom And So Is The All New Spring Flower Cruise In Japan In 2022
If visitors are willing to shell out a little extra for the "Tea House" exhibit, they get to drink actual tea but with a virtual flower on top of it, which disappears when you take a sip and blooms again as long as there's tea remaining in the cup.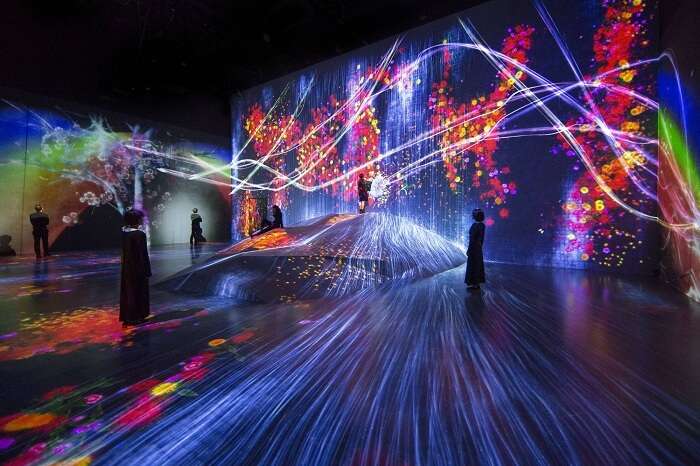 Suggested Read: 35 Best Places To Visit In Japan That Make It Look Right Out Of A Storybook In 2022
The admission fee for the museum is 3,200 yen ($30) and an additional 500 yen ($4.50) if you want to enjoy the "Tea House" exhibit as well.
Given the kind of trippy experience the museum offers, it is proving to be one of the best attractions in Tokyo and the upcoming Olympics 2021 would only make it more popular!