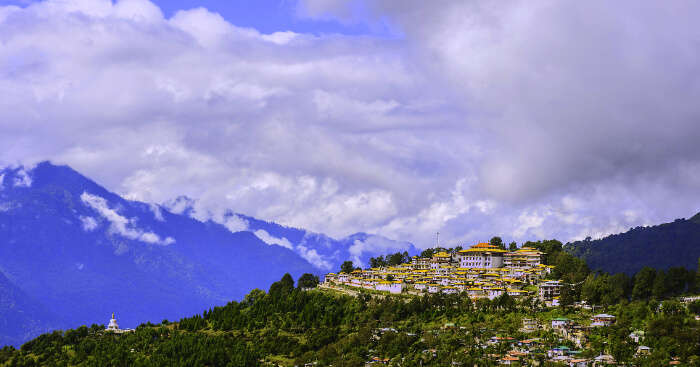 The dream of many travelers to take an adventure trip to Tawang will soon come true as Indian Railways is planning to expand railway connectivity in Arunachal Pradesh. The proposed railway lines—Bhalukpong-Tenga-Tawang (378 km), North Lakhimpur-Bame-Aalo-Silapathar (247.85 km) and Pasighat-Tezu-Parsuram Kund-Rupai (227 km) will improve connectivity to northern and eastern frontiers of Arunachal Pradesh. The project was discussed when Union Minister of State for Railways Rajen Gohain met a team of NFR along with Chief Minister Pema Khandu to review the status of railway projects in the state.
A statement issued by Pema Khandu said, "The officials informed that Northeastern Frontier Railways is taking up the Bhalukpung-Tenga-Tawang railway line on priority due to its strategic importance."
At a height of 10,000 feet, nearly 80% of railway line would pass through tunnels. In order to reduce the distance, Indian Railways have suggested two-lane roads along the tunnels to be built on the line.
Rajen Gohain was quoted in the report saying that, once the survey is completed and formalities are cleared, the Bhalukpung-Tenga-Tawang line is likely to be ready in 6-7 years.
Minister of State for Railways Manoj Sinha said, "The railway line will also help from the security point of view besides accelerating socio-economic development of the people."
Tawang, which located at an elevation of 10,000 ft to the east of Bhutan, is not only a sacred site for Buddhists but also a popular destination among travelers. The Bumla Pass, which is only 37 km from Tawang, marks the India-China border.
Further Read: 20 Picturesque Places To Visit In Tawang