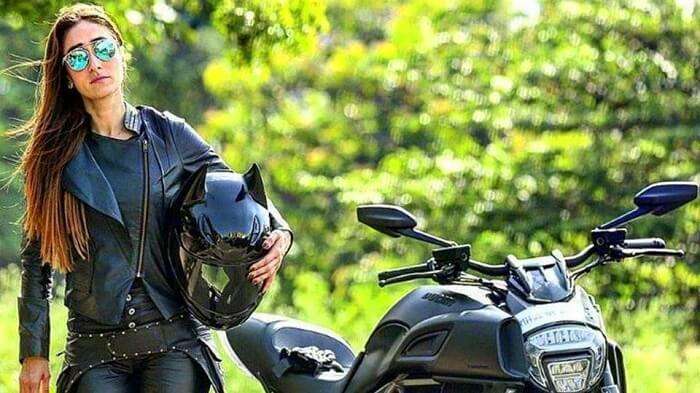 Role model, inspiration, solo traveler, or educator, you can call her whatever, but the truth is Dr. Maral Yazarloo is much more than that. Why? Because, she does what she loves – traveling and that too for a cause. Riding through all the 7 continents (and yes, it includes Antarctica) on a BMW bike, Dr. Yazarloo aims to finish her mission in 18 months and she has already finished a quarter of it.
Suggested Read: Youngest Traveler To Visit All 196 Countries In The World Did It All While Studying & Here's His Story
Having divided her journey into 4 parts, she is done with the first which included Myanmar, Thailand, and Australia and is currently in Peru, as part of the second phase (USA, Canada, and Mexico). She is now only left with the third (South Africa, Sudan, and Egypt) and fourth phase of her journey (Greece, Turkey, Russia, China, and India).
Although her journey, she is accompanied by two of her faithful companions, the first one being her 800cc BMW GS bike and the second one being an adventurer, documentary maker, and photographer – Mr. Pankaj Trivedi.
Together, they have embarked on a journey to inspire, educate, and raise awareness about the unjust laws against women including Iran, her home country which has banned women from riding a bike.
Suggested Read: 27 Year Old On The Verge Of Creating History: Set To Become Fastest Woman To Travel All Countries
This girl on her mission "Ride to be One" wants the leaders of Iran and other Middle East countries to rethink their laws regarding women and their freedom and even plans to ride in Iran to raise awareness for the same (after taking due permission). Not calling herself a rebel, all Yazarloo wants is to make people reflect on the conservative laws against women.


Suggested Read: SuperAger June Scott Hikes, Camps, & Travels Around The World @86. What's Stopping You?
Settled in Pune since the last 15 years, Yazarloo has achieved a lot in her life. An MBA and Ph.D. holder in marketing, she is also the head of marketing at Panchshil Reality since the last 11 years and apart from this, also has her own fashion brand.
The fact that wherever she goes, she is greeted by cheerful smiles and hugs from women all over the world, speaks volumes about the change that she is trying to bring and we salute her for that.
Afterall, a ride through 45 countries covering more than 100000 km on a 370 kg bike with no backup car is tough, but Yazarloo, a Pune based Iranian woman traveling the world just proved, women are tougher!
PS- She also owns four superbikes!