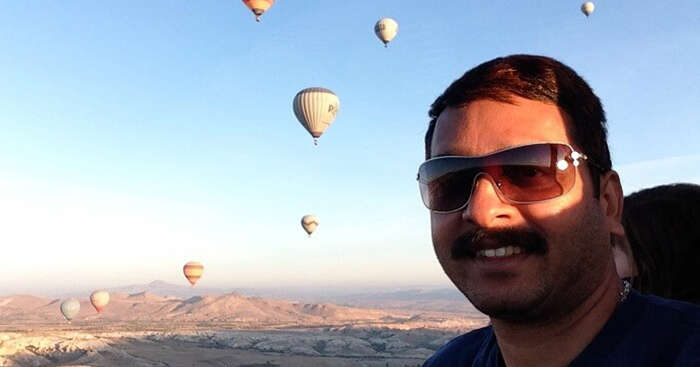 A self-explorer at heart, Ramaswamy Bhoopalam added a twist to his plan of visiting Turkey by booking a package with Travel Triangle. At a price of $900 (Rs.60k) his package covered the expenses of his internal flights, stay at hotels, breakfast, dinner, local tours, and other transportation expenses. In the course of 12 days, he was able to explore Kusadasi, Antalya, Cappadocia and Istanbul. Save yourself from getting awed, while he reminisces about his enchanting experience.

We live in a beautiful world. And one way to celebrate this beauty is by exploring new places, peoples, foods, and cultures. This is precisely the idea that inspires me to travel and I spend a lot of time on the net, browsing to prepare the list of places to visit. This time, I had shortlisted Turkey. With 12 days to spare, I contacted TravelTriangle asking for a suitable itinerary at the most reasonable price and got served according to my wish. From Bangalore to Turkey, it turned out to be a long journey, but certainly the one that will be cherished forever.
Day1: A Tough Beginning
My trip did not start off well since at the airport my checked baggage got misplaced by the authorities. Registering baggage irregularity report consumed a lot of time and got me disheartened. I arrived at the Izmir airport and was then transferred to my hotel in Kusadasi. It was only after arriving at the hotel, that I took a sigh of relief. Once there, my tour operator co-operated and took care of the baggage delay issue.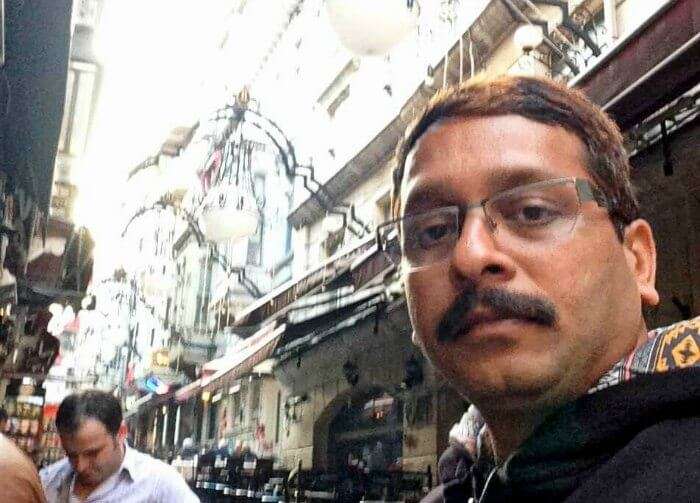 Putting the issue aside, I freshened up and went on to explore the local area. The city looked absolutely mesmerizing with mountains along the Mediterranean Sea, beaches, greenery and spic-and-span roads.
Day 2: The Ephesus Tour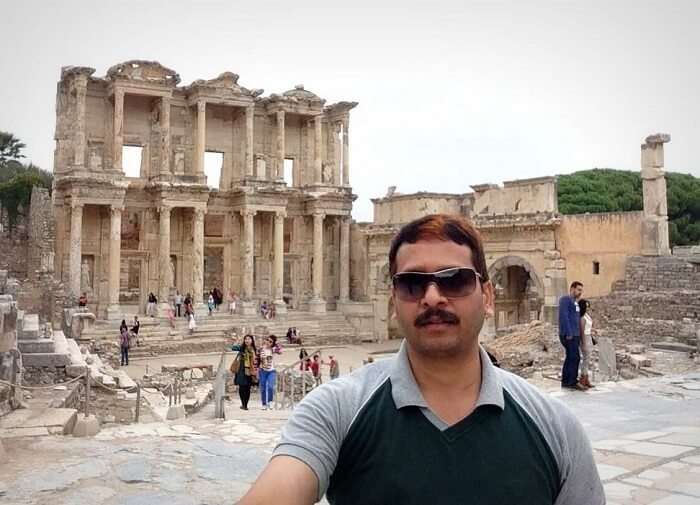 Suggested Read: Turkey's Top 10 Historical Places That Still Have Tales To Tell
The next morning, I met my guide who took me around the ancient sites of the city, including the temple of Diana, Magnesia Gate, the Forum, the Odeon, the Library of Celsus, the Thermal Baths of Scolastika and the Great Theatre. In the evening, I returned to Kusadasi and enjoyed my overnight stay at the hotel.
Day 3: Pamukkale – Icy mountains and Hot Springs

After an entertaining bus journey of about 5 hours, I reached the wonder of nature, Pamukkale in the morning. The most fascinating attraction at Pamukkale was the visually stunning white limestone mountains that look like snow-covered mountains. I then had lunch at a local restaurant and was taken to Hierapolis, followed by a visit to the relaxing hot water springs at White Calcium Ponds.
Day 4: Arrival in Antalya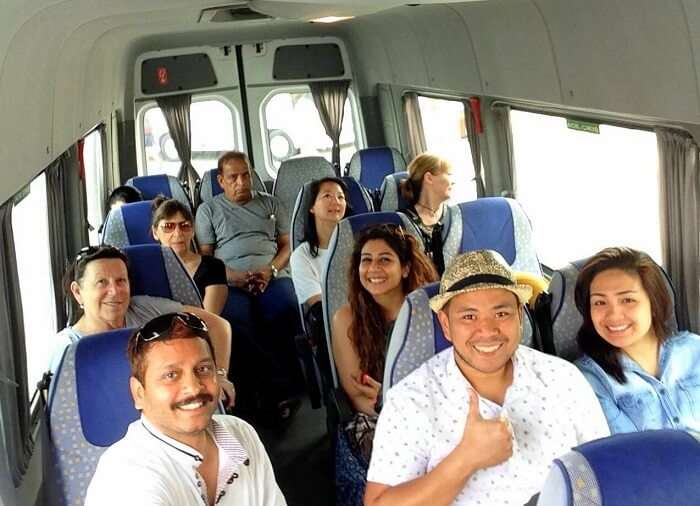 The much-enjoyed stay at Pamukkale was succeeded by a bus ride to Antalya. The bus ride on smooth roads along with scenic beauty to behold was an experience in itself. With facilities such as LCD screens, free WiFi, mineral water, snacks and beverages — the bus could easily give an economy class airline a run for its money. On arriving in Antalya, I was transferred to the hotel where I concluded my day with a lavish dinner and retired for the night.
Day 5: Paragliding in Antalya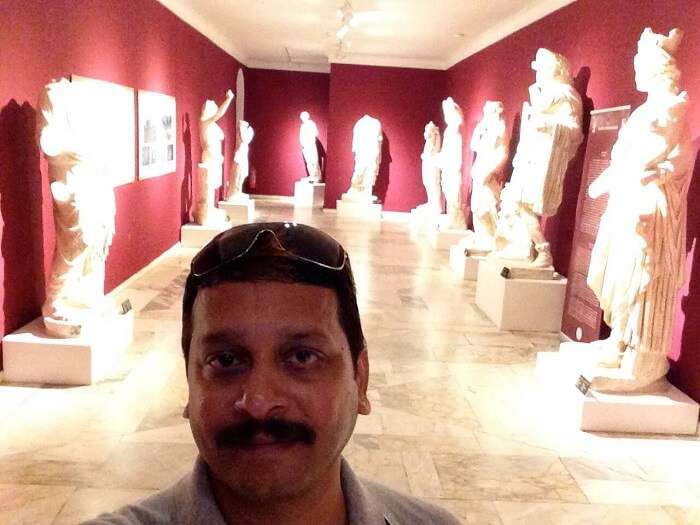 Suggested Read: 82 Best Places To Visit In Turkey That Must Be On Your Itinerary
The day began with a mouthwatering Turkish breakfast and I was set to explore the surrounding places. I started by visiting Antalya Museum and enriched my historical knowledge. There, I got fortunate enough to run into a young group who were about to go Paragliding. I grabbed the opportunity and joined them in the adventure.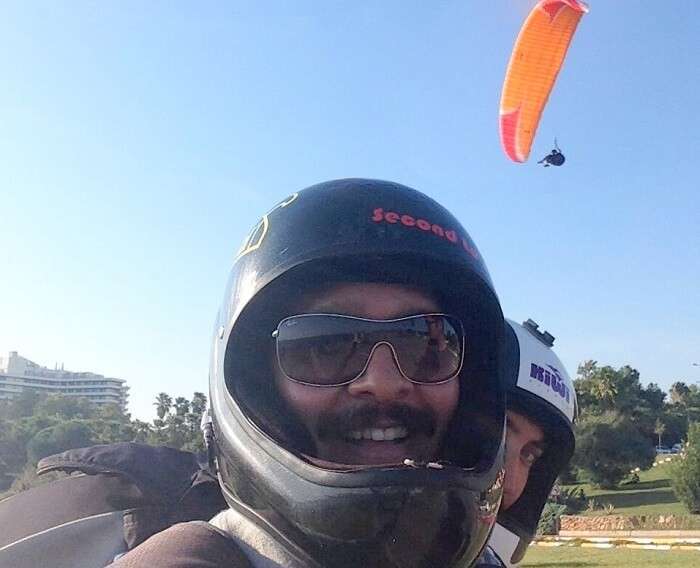 Gliding with the chilly winds along the coast turned out to be even more exciting than it initially sounded. This heart-warming experience was then followed by the much-awaited news – that my baggage was finally found. But the twist in the tale was that it got delivered to the hotel at Kusadasi from where I had already checked out. This time again the tour operator took control of the issue and arranged the transfer of the baggage to Istanbul.
Day 6: Arrival in Cappadocia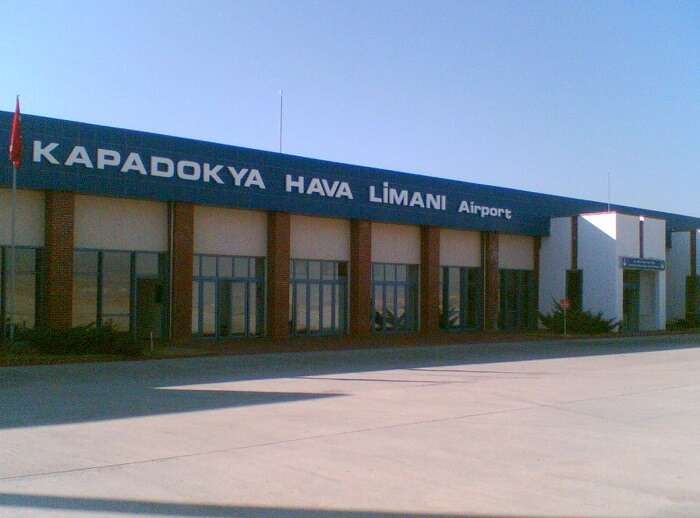 The next destination Cappadocia, occupied a whole day of traveling since there is no direct flight from Antalya to Cappadocia. I reached the city by taking a flight, followed by a transfer in a bus. After a tiring day, I stayed overnight at the stunning Cappadocia Hotel.
Day 7: Cappadocia Tour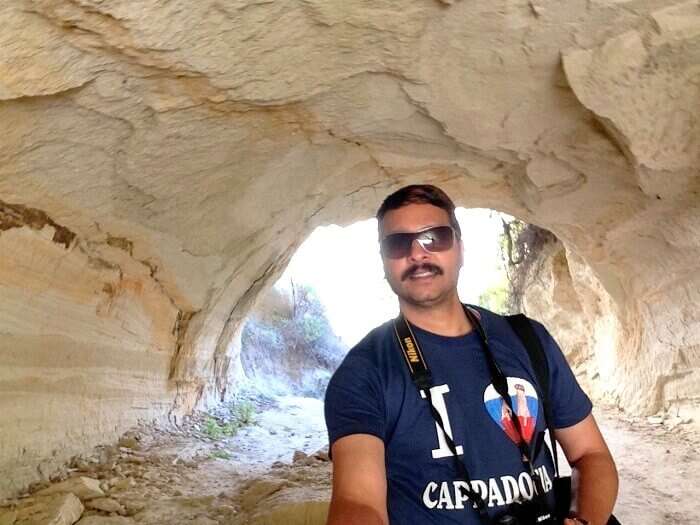 After breakfast, I met my professional guide for Cappadocia tour. We spent the first half of the day exploring the underground city of Kaymakli, Nar Crater Lake, and the Ihlara Canyon. Since I was keen on doing a balloon ride, I made a booking for the next day. Later I retrieved to the hotel as the weather got chilly.
Day 8: Cappadocia – Balloon Ride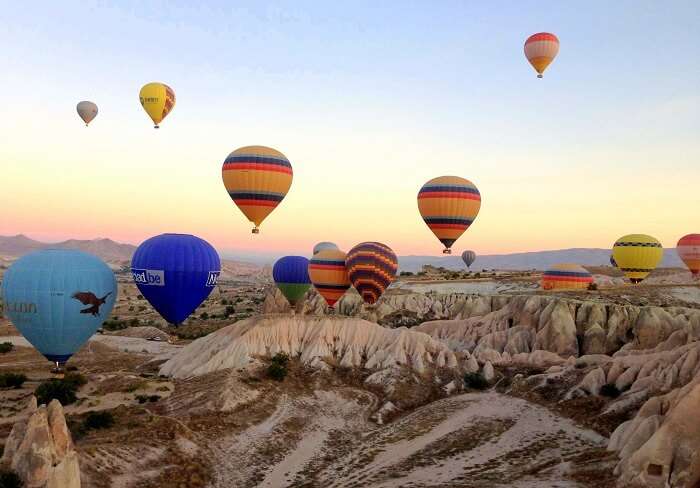 Must Read: 15 Things Turkey Does Better Than Anywhere Else
At 5:30 in the morning the next day, the balloon company's vehicle arrived for my pickup for the Balloon ride. After a warm welcome in the cold weather, a continental breakfast served as an icing on the cake. One by one the balloons lifted up against the dawn, each accommodating 16 people. The view from the balloon – the mountain ranges, beautiful sunrise and clear skies added up to a perfect holiday. Rest of the day was arranged for a city tour along with a Red Mountain trek.
Day 9 to 11: My Last Destination In Turkey – Istanbul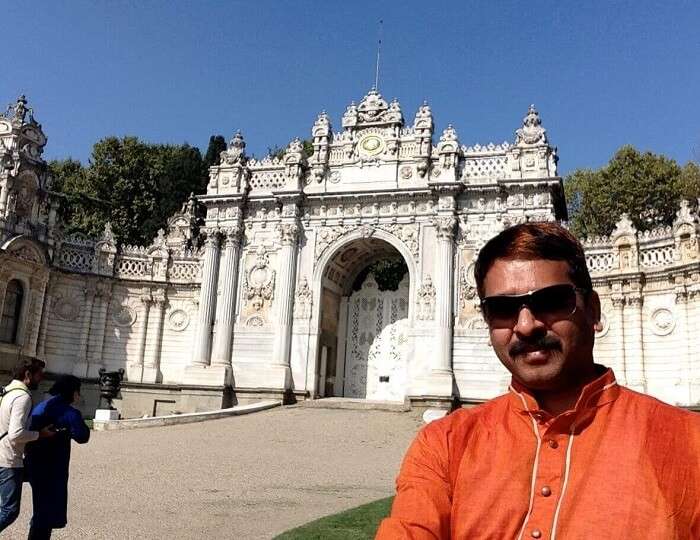 I arrived in Istanbul in the morning by flight and entered my hotel with a smiling face. The reason – my baggage was finally back in my possession! Now free from worries, I framed an itinerary for the rest of the days (since I had opted for some self-exploration).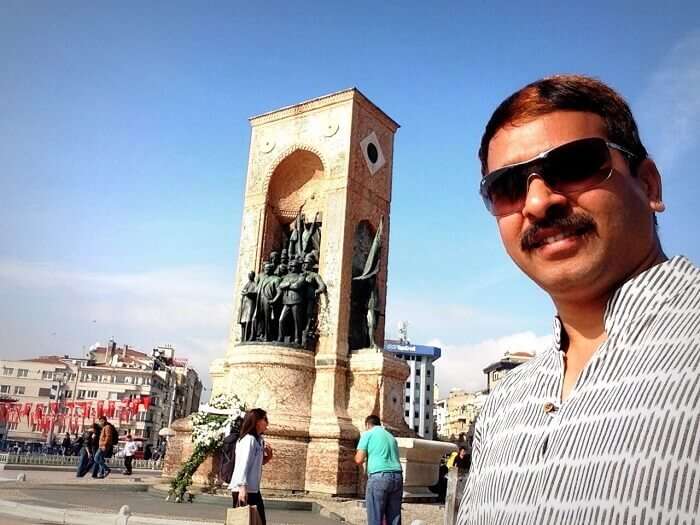 In a course of three days, I covered almost all the major attractions in Istanbul. With my homework, I was able to visit Dolmabahce Palace, the Blue Mosque, Hagia Sophia, the Tram, the Bosphorus cruise, Galata tower, Taksim Square, Spice Market, Grand Bazar and also availed the Turkish Hamam Bath.
Day 12: Saying Goodbye To Turkey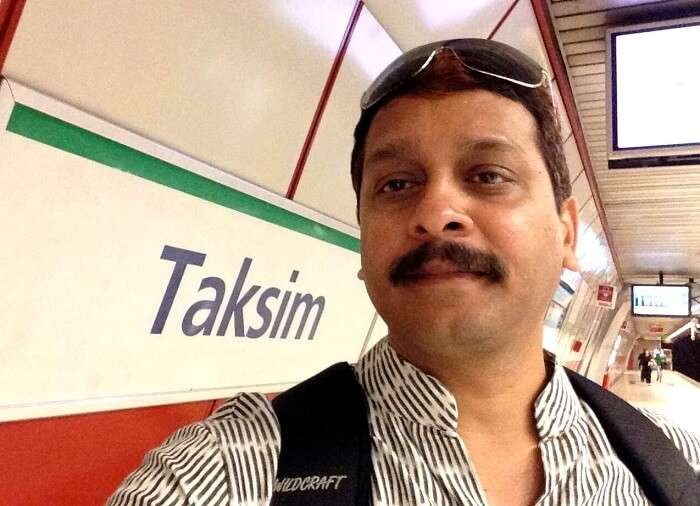 I left Turkey with great memories. The disappointment of losing my luggage got faded with varied mesmerizing experiences and I returned home satisfied. I reached Muscat and spent good 6 days with totally different experiences before getting back to Bangalore. I would like to specially mention Mr.Mohammed (the tour guide)for all his kind co-operation. Without his sincere co-operation, my travel plan would have gone for a toss.
High Points: The balloon ride and paragliding at Cappadocia got my heart racing, and will last in my memories forever.
Low points: The baggage delay at the very start of my trip burdened my consciousness throughout the trip.
Tip for future travelers: It would be very wise to let oneself free from total travel itinerary by relying on Travel Triangle. They make it easier to travel to one's dream destination.
When in awe with Turkey, why resist? Plan your trip to Turkey NOW!
---
Looking To Book An International Holiday?
Book memorable holidays on TravelTriangle with 650+ verified travel agents for 65+ domestic and international destinations.
---