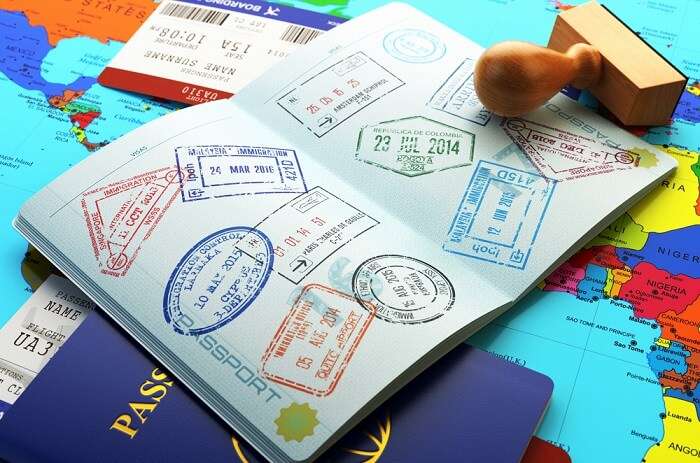 It is true that most of the times ignorance is bliss but it is certainly not the case when it comes to some of the most important experiences in life like traveling around the world. And the key tool to be able to cherish this experience, happens to be our passport. Likewise, humans are naturally prone to forgetting the most important dates in their lives and apparently, the expiration date of your passport happens to be one. Ring a bell?
Hence, these 5 legit reasons as to why you should renew your passport are exactly for those people who're trying very hard to remember the expiration date of their passport at this very moment!
Why You Should Renew Your Passport?
1. It Is Better To Play Safe When It Comes To The Most Vital Travel Document

Suggested Read: Woah! Passport In Just A Week With 4 Documents & Without Police Verification!
Whether your passport is one of the coolest passports in the world or not, making sure that you renew your passport and being aware of the recent updates should be your top-most concerns. One should never let go off the thumb rule of renewing their passport so that it stays valid for a minimum of one year or six months past your planned trip dates.
Travelers tend to forget this as a passport's validity is generally for up to ten years. Nonetheless, having an eye for such minute details will only help in ensuring a safe and a hassle-free travel as the process of renewing a passport usually takes about six weeks at the least.
2. The Ever-Changing Rules, Regulations, Requirements, And Policies

From applying for a passport to getting it renewed, the rules and regulations are ever-changing in every country of the world. Recently, the Ministry of External Affairs has introduced new passport rules in India which made the process of applying for a fresh passport a lot more easier for for the common man.
Other than this, the rules of the duration for which your passport needs to be valid, also differs from place to place. USA does not require your passport to be valid post the dates of your trip but while exploring Europe and Thailand, your passport needs to be valid for extra six months post the dates of your trip. Similarly, New Zealand would require your passport to have a validity of one extra month post your traveling dates.
Though many countries may or may not have this validation criteria as a prerequisite, it is better to be on the safer side, check the expiration date, and renew your passport always and in all ways!
3. It Eases Your International Trip By Facilitating A Global Entry Application

Suggested Read: Singapore Passport Is The World's Most Powerful Passport As Of 2017 & Here's All You Need To Know!
Having a valid passport not only makes your travel hassle-free but also saves you a lot of time and energy by facilitating the entire process of applying for a Global Entry. By paying an enrollment fees of $100, travelers will be able to get rid of a lot of hassles that they usually go through while traveling.
From the airport security to custom checks, and from carrying your gadgets in your bag to keeping that belt & shoes on, you can fasten the process of airport check-in and boarding the flight a lesser amount of time with Global Entry. Indian travelers are also eligible for Global Entry for which they will have to apply through Customs and Border Protection's (CBP) Global Online Enrollment System (GOES) at the same rate.
4. Chances Are High That You Don't Know Where You're Passport Is
We're pretty sure you'll find it if you start searching now, literally everywhere. And once you find it, make sure your renew your passport without any further delay. In case you need to travel and have lost your passport abroad, you can get in touch with the respective embassy and travel post getting an Emergency Certificate issued.
For others, it is advised that you report the loss of your passport to the nearest Police Station, or to the concerned Indian Mission in the country where you're currently residing. Also, it will be for the best if you apply for a fresh or re-issuance of the passport at the nearest Passport Center or Passport Seva Kendra.
5. Chances Are Even Higher That Your Passport Has Already Expired!
And in that case, Good Luck!
Know of any more reasons? Let your voice be heard in the comments below!