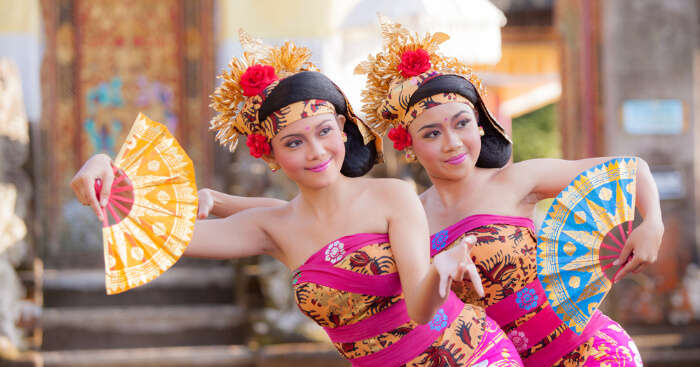 Indonesia is a diverse country and thus, enjoys a rich culture and tradition. This country is a home for more than two hundred and thirty million people with various religious and cultural backgrounds. This huge population makes the country a mixture of a lot of festivals, cultural events, and ceremonies. Indonesia is populated with different ethnic groups, languages, and religions. Even the minorities have many local celebrations. This makes the list of festivals in Indonesia really long. You will never be short of choices regarding days for celebration, throughout the year there is some or the other kind of special or important day that needs to be celebrated or has some kind of religious belief attached with it.
The best way to know the culture of a city is by indulging in its vibrant festivals. Read on to know the most popular festivals in Indonesia and how they are celebrated across the nation!
18 Famous Festivals In Indonesia 2022
Planning a vacation to Indonesia and looking for the most vibrant festivals here? Come around and take a look at the different religious beliefs of this beautiful country and pick the one that you would want to attend when you're there!
Rambu Solo Ceremony – TBA
Nyepi – 3rd March 2022
Jember Fashion Carnival – TBA
Baliem Valley Festival – 8th-10th August 2022
Sekaten – 25th November 2022
Pasola – March 2022
Waisak – 16th May 2022
Galungan – 14th April 2022 – 24th April 2022
Independence Day – 17th August 2022
Mappanretasi – April 2022
Bau Nyale – February/March 2022
Dieng Culture Festival – August 2022
Lampung Krakatau Festival – 21st to 25th August 2022
Yadnya Kasada – 6th – 7th July 2022
Eid-Ul-Fitr – 2nd – 3rd May 2022
Bidar Boat Race – August 2022
Cap Goh Meh – 15 February 2022
Tomohon International Flower Festival – August 2022
1. Rambu Solo Ceremony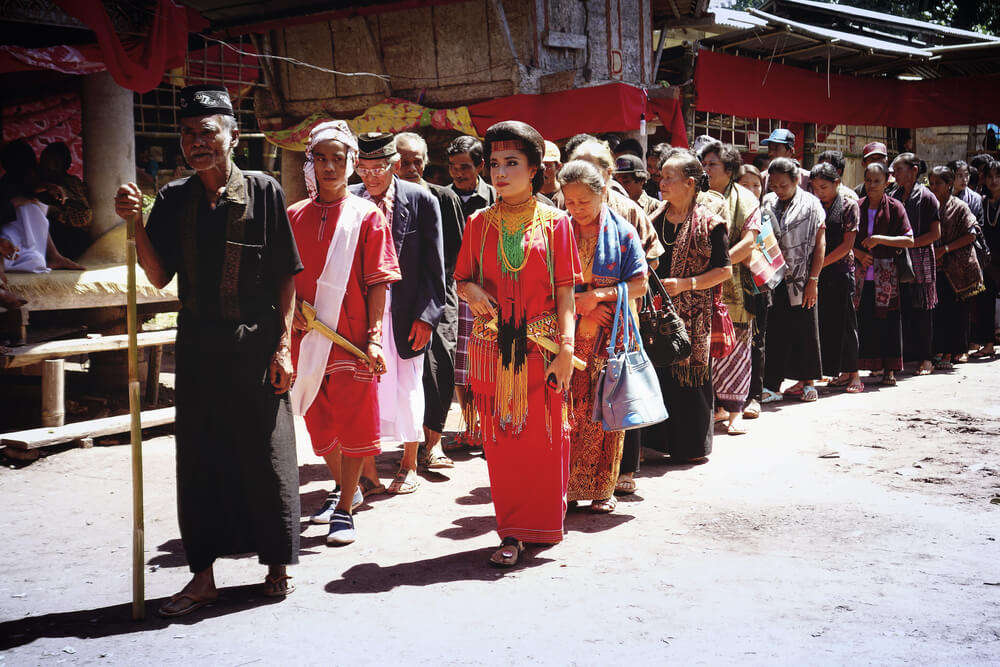 This festival is also known as Toraja Funeral Ceremony, Rambu solo ceremony is one of the best festivals in Indonesia. Usually, between July and September, this is celebrated all over Indonesia by a group of people called Toraja. Tana Toraja is the land of Toraja, a highland situated in Southern Sulawesi. Toraja is a group of minor people who believe in a lot of rituals and ancient rites, this place is also known as the land of heavenly kings. These people perform quite fascinating funeral rites to send the spirit of the dead or mark their new journey to the afterworld in order to prevent any kind of miss happening to the deceased family.
When: TBA
Must Read: 12 Indonesian Islands That Will Take Your Breath Away In 2022!
2. Nyepi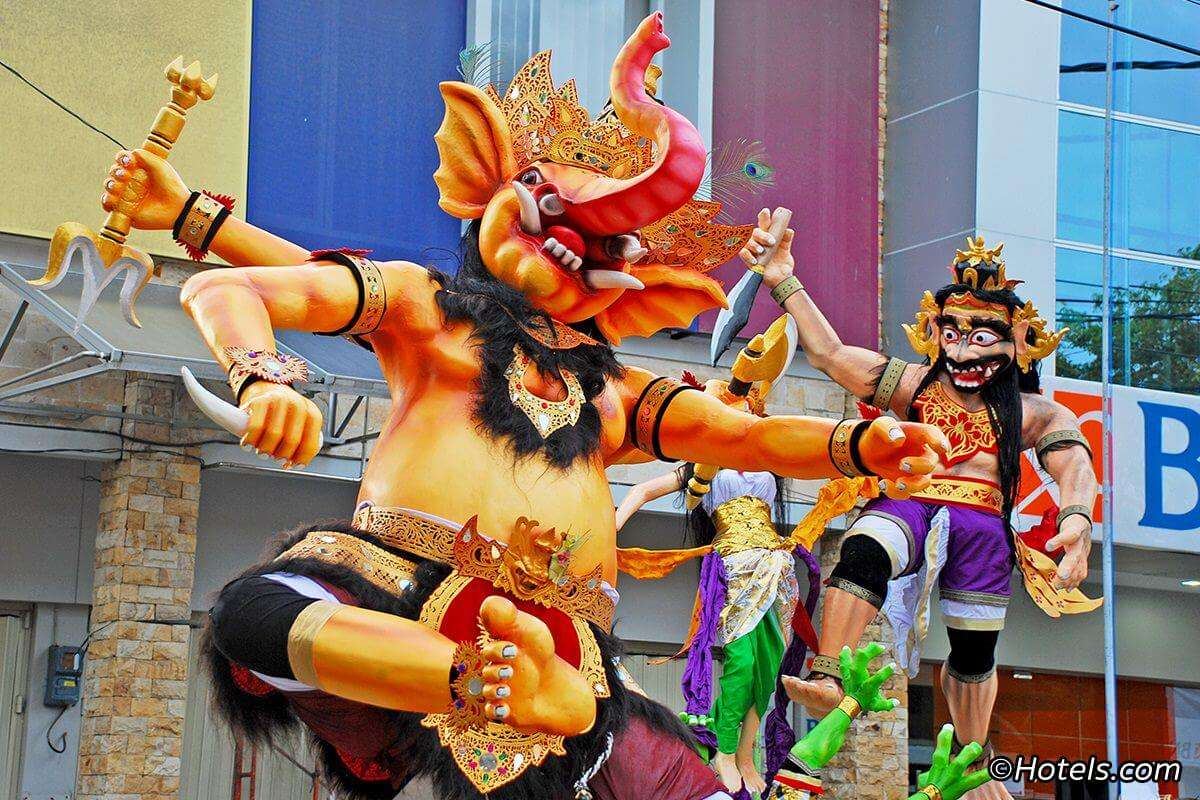 This is the day that marks the beginning of the new year according to the Balinese calendar. The Saka new Year, commemorated every Isaaawarsa base on the Balinese calendar, is mostly celebrated around the month of March but might change every year. This observes a day of fasting and meditation, so, you will find everything is closed in Bali that day, which makes it one of the most awesome Indonesia festivals 2022. Many rituals, ceremonies, prayers are done on the days preceding it. This is celebrated by all the people of Bali, together.
When: 3rd March 2022
Suggested Read: 10 Famous Villages In Bali Bubbling With Life, Art, & Rich Culture
3. Jember Fashion Carnival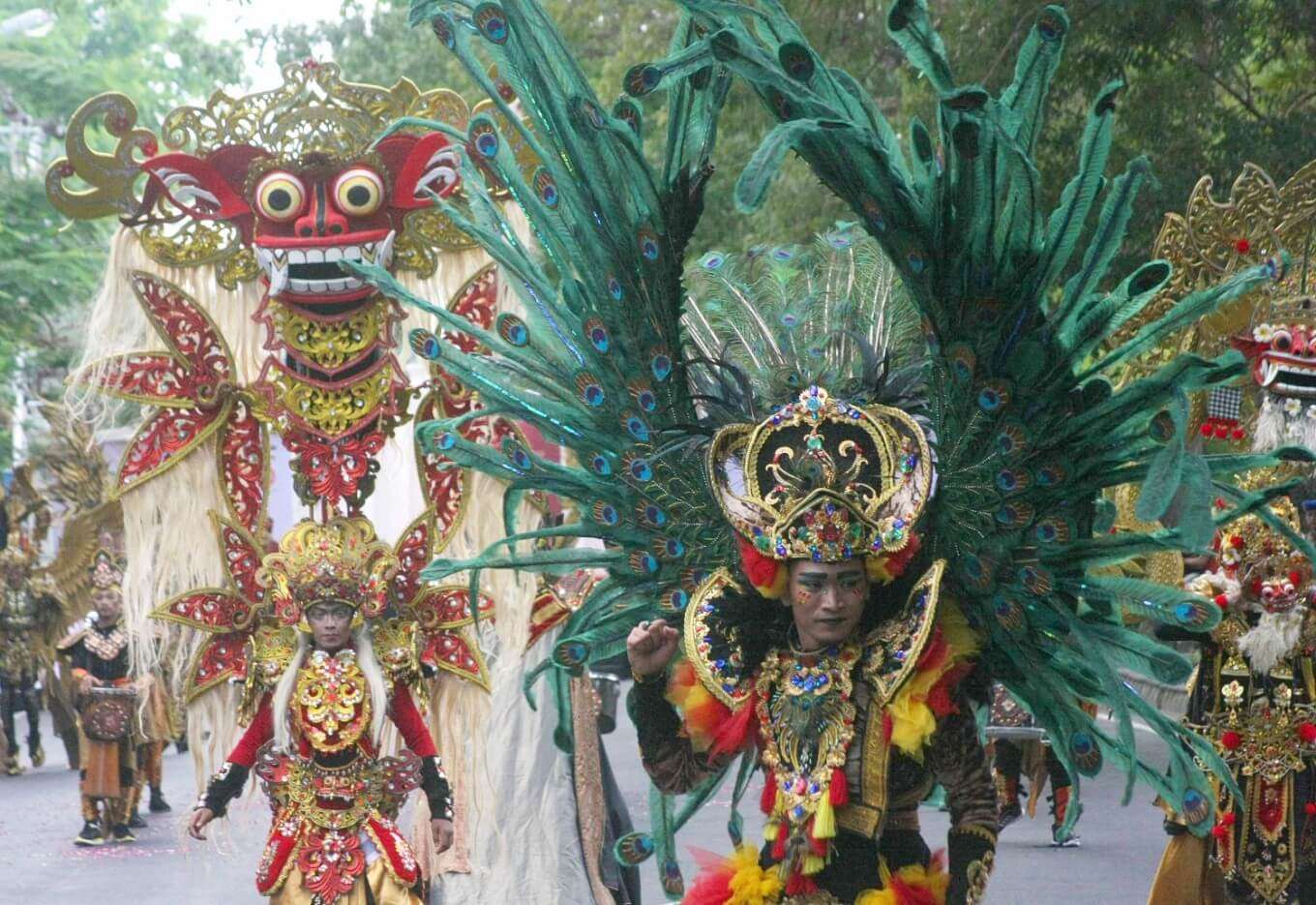 As by the name we all can sense that this festival marks the fashion trend of Indonesia. This festival is known to be the icon of east Javas contemporary culture. This day fashion parades can be seen, as spellbinding as ever, and marking the spectacular modern costumes that define the root of multiple traditions and cultures across Indonesia.
Around 1,000 participants from all over Indonesia starting from kindergarten students to the general public come together to acknowledge this amazing carnival. Drums, flutes and many instruments power up one of the enchanting music festivals in Indonesia 2022.
When: TBA
Suggested Read: 5 Yogyakarta Temples Which Give A Glimpse Of Indonesia's Architectural Heritage
4. Baliem Valley Festival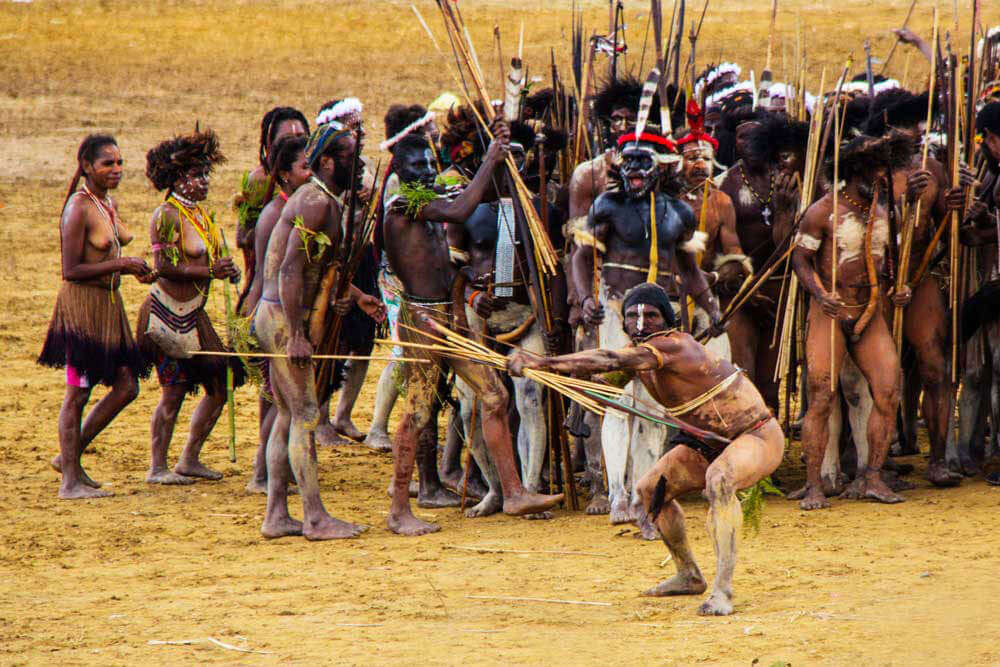 This festival is celebrated around the month of August. This is celebrated by different groups of tribal people and is the msot essential harvest festival of Indonesia. There is a belief that streams in the heart of these people that war is not just a conflict but also a symbol of fertility and prosperity. The festival is about the mock war between the local tribes, around 30 to 40 people from 20 different tribes come in their traditional dress and fight against each other.
When: 8th-10th August 2022
Suggested Read: Cruises In Indonesia: 6 Enriching Small Ship Cruise Tours For A Vacay In 2022
5. Sekaten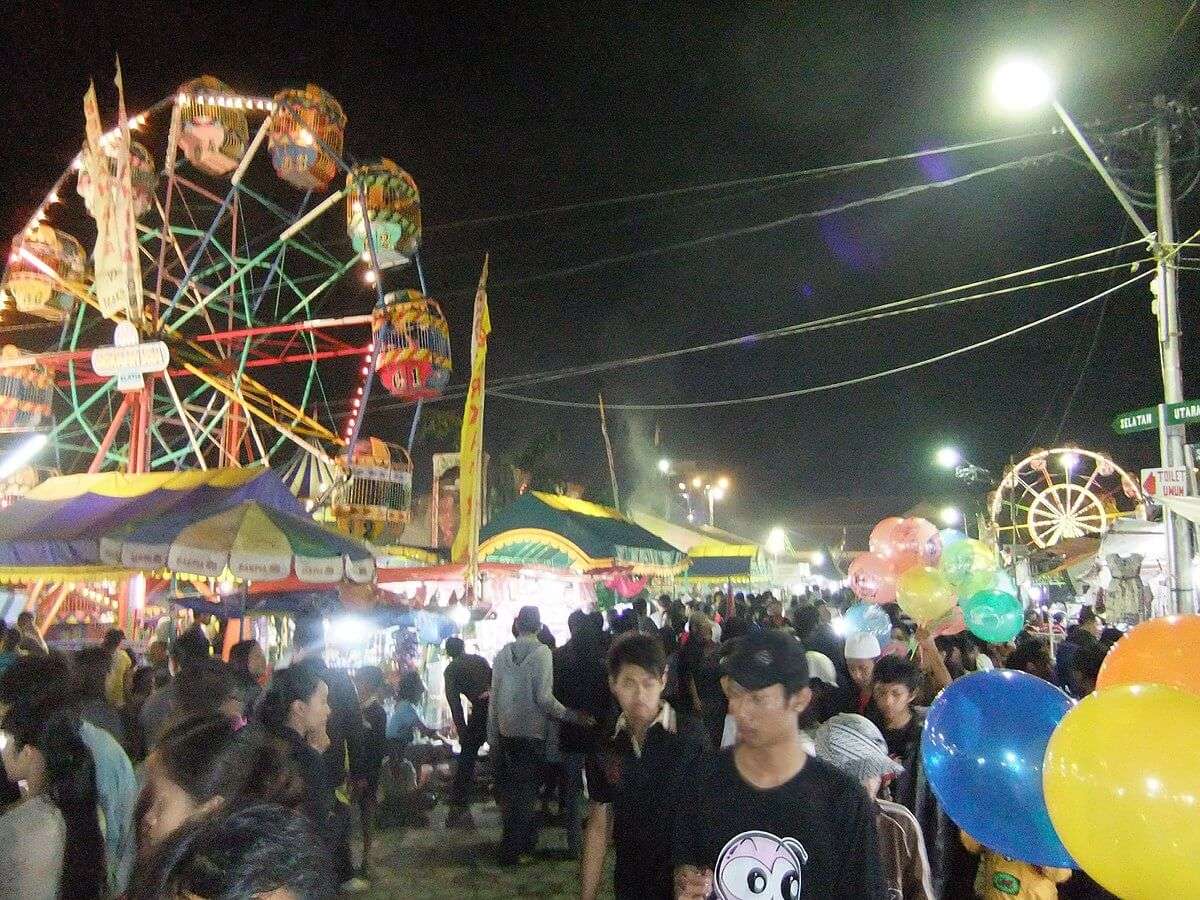 Sekaten is one of the traditional festivals in Islamic celebration and this marks as well as acknowledges the day of the birth of the prophet Muhammad. It is celebrated in the week of his birthday every year. This festival is time for some social stratification in the country and non-Muslims are taught about Islam, also converted towards the end of the celebration. The entire week-long celebration is designed and centered towards attracting non-Muslims to the celebration by including events such as prayer, music, and any spectacular parade. The final goal of Sekaten ceremony is the convection of non-Muslims to Islam and this festival is held annually in the Javanese month of Maulud.
When: 25th November 2022
Suggested Read: 27 Places To Visit In Jakarta In 2022 That Showcase The Other Side Of Indonesia
6. Pasola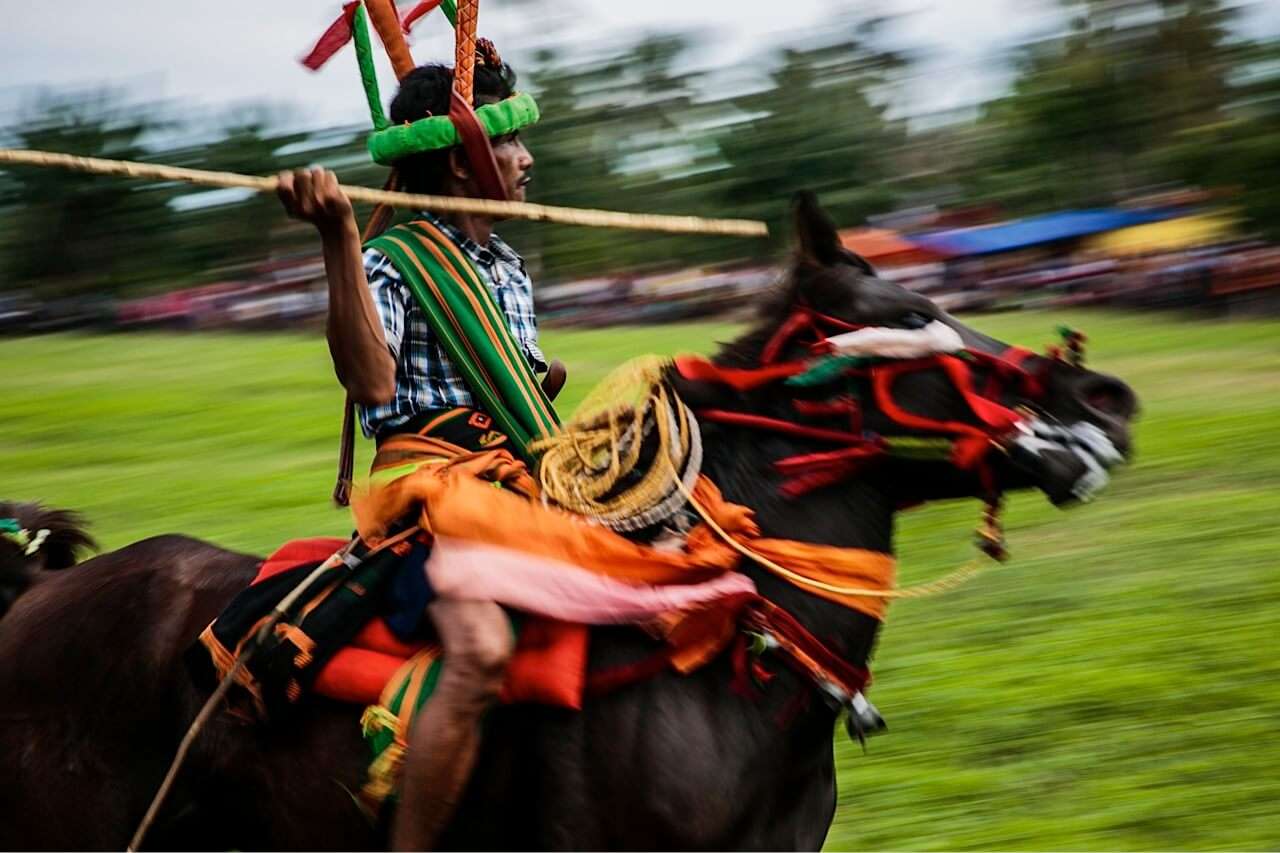 This is celebrated in the month of February and March. Pasola is the main attraction of many places across East Nusa Tenggara. This is one of the most enchanting and renowned festivals celebrated across the world. People acquire a seat on horses and throw hola on each other to unseat the opponent. It is a Sumba Ritual which aims to keep the spirits happy.
When: March 2022
Suggested Read: 10 Best Hostels In Bali That'll Ensure You Spend Less And Experience More!
---
Planning your holiday in Bali but confused about what to do? These Bali travel stories help you find your best trip ever!
---
7. Waisak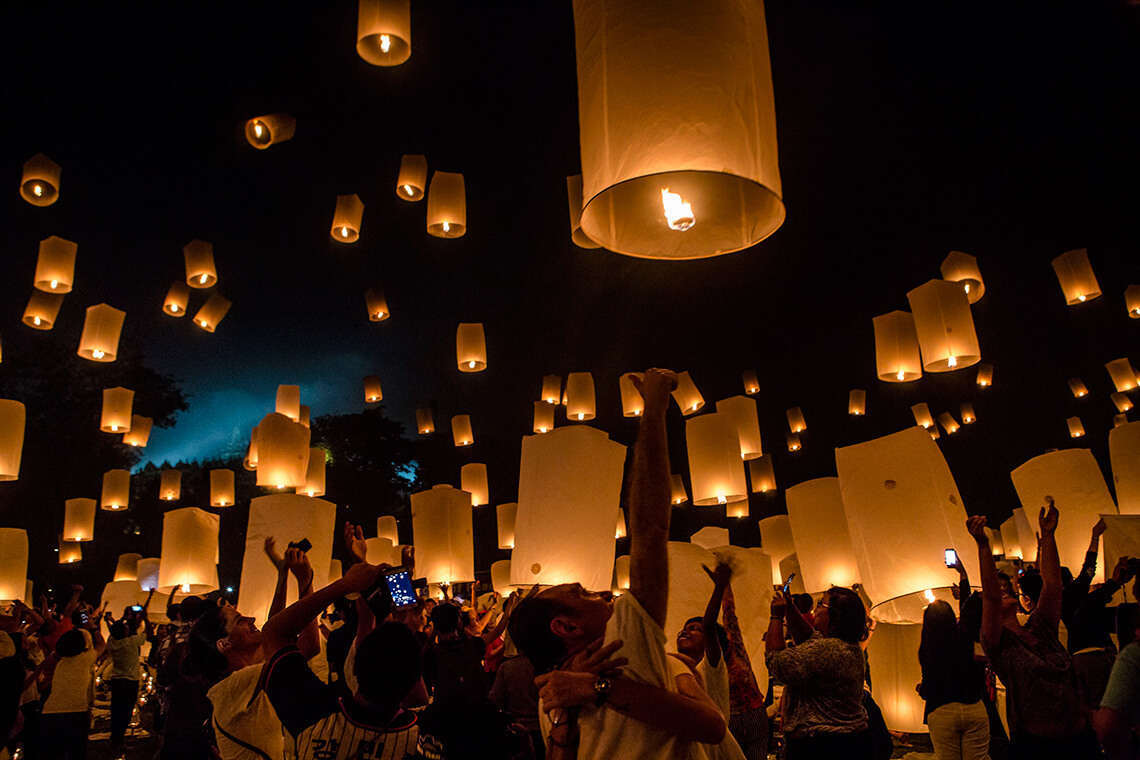 Since Indonesia is the place and home for Buddhism, this festival is counted as one of the most important festivals in Indonesia 2022 . This marks and acknowledges the birth, enlightenment, and death of Lord Buddha. The whole of Indonesia is decorated very beautifully. This is celebrated at the time of May and June. It is a huge day for all the Buddhist monks and pilgrims.
When: 16th May 2022
Suggested Read: Beautiful Places In Indonesia 2022: 28 Landscapes So Marvelous That It Will Make Your Trip Worth It!
8. Galungan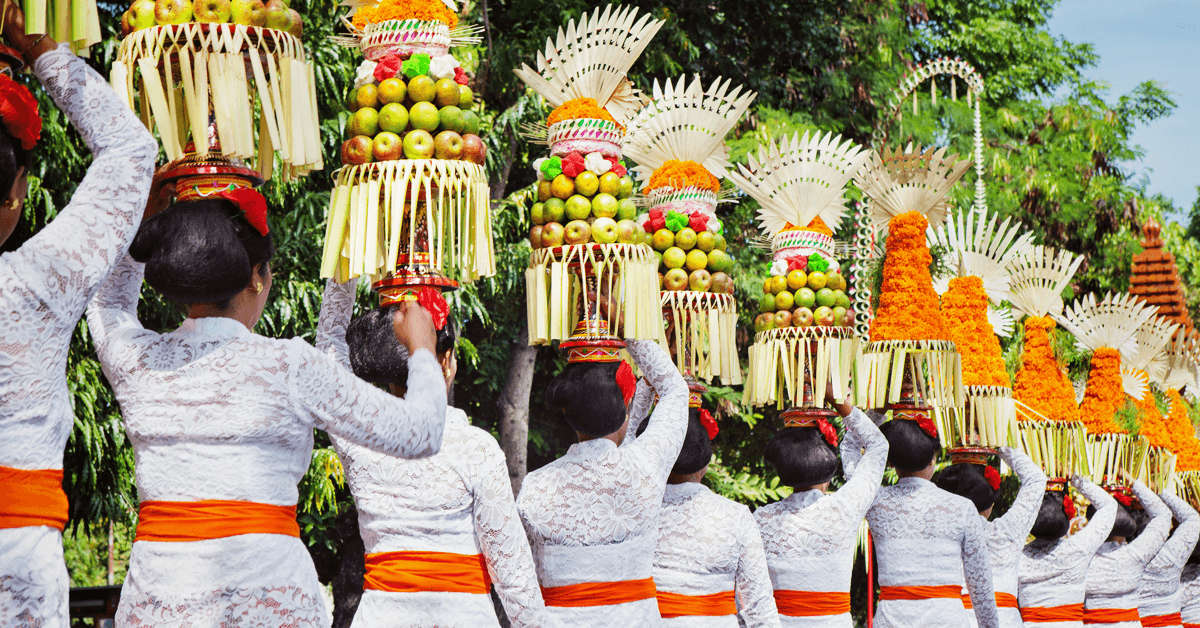 An important Hindu festival in Bali, it is celebrated for welcoming the gods, inviting them as well as the ancestral spirits to dwell in the homes of their descendants. During this festival, incantations and firecrackers are used as a symbol to drive off evil spirits, while expressing gratitude to the Gods by inviting them down to earth with celebrations, offerings and dancing.
When: 14th – 24th April 2022
Suggested Read: 5 Adventurous Things To Do In Bali Indonesia For Your 2022 Vacation!
9. Independence Day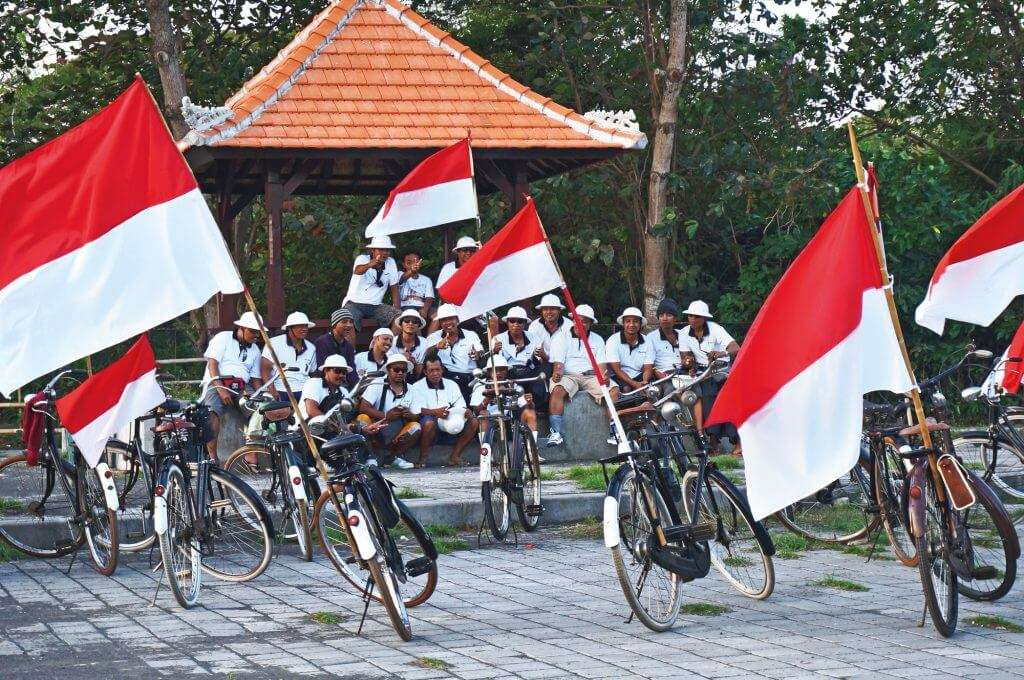 Independence Day in Indonesia is celebrated with just as much enthusiasm and pride as any other country. This national festival of Indonesia is the most prestigious day for this country and is the biggest celebration here. Celebrated every year on 17th August, this day of pride is essentially a commemoration of Indonesia's Proclamation of Independence that was signed on 17 August 1945. It is marked by cheerful flag ceremonies in schools and offices and parades in public spaces where people pray for the martyrs and war heroes, sing the national anthem, and reread the proclamation text.
When: 17th August 2022
Suggested Read: 10 Bali Festivals: Cultural And Traditional Amalgamation From Incredible Indonesia
10. Mappanretasi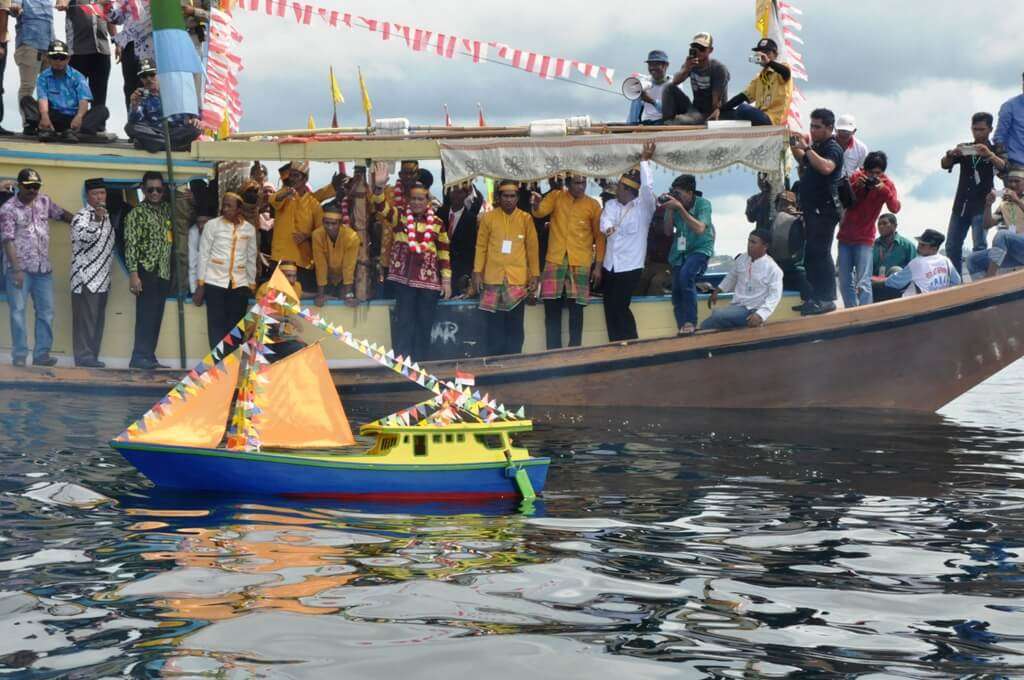 Mappanretasi is one of the ceremonies carried out at the coast of Bugis, Pagaran, Tanah Bambu district and Kalimantan Selatan. Sea party is enjoyed for three weeks in the month of April and culmination is held in the last week of the same month. At the peak of the event, their fishing boats are sent to the sea as gratitude to the God Almighty Karana for abundant deep sea products that are obtained and used by the community, especially the Baruhan Pagatan.
When: April 2022
Suggested Read: Indonesia In July: Exploring The Incredible Asian Hub Of Tourism In 2022
11. Bau Nyale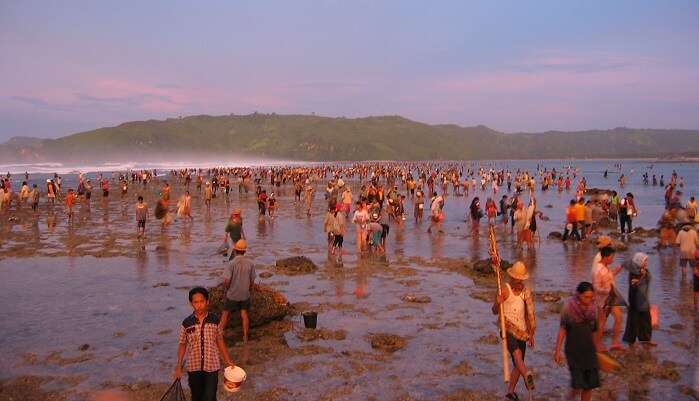 If you happen to be in Lombok during the months of February and March, then you should go to the beach where you will find hundreds of locals catching fish. Not just any fish, it is a special kind of worm-like fish that wash off to the shores only during these months. The legend has it that Princess Mandalika drowned into the waters of Lombok to escape an arranged marriage. She took rebirth as worm fish called Nyale. Locals also believe that by eating this fish, men will become more energetic and women more beautiful. This is amongst the most popular festivals in Indonesia.
When: February/March 2022
Suggested Read: 10 Top Restaurants In Jimbaran Bay To Indulge In The Finest Cuisines That Indonesia Offers!
12. Dieng Culture Festival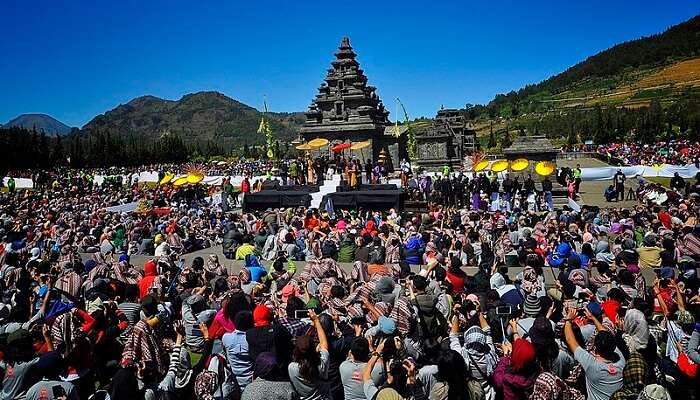 Another popular Indonesian celebrations occur here in the month of August. Diend Cultural Festival is mainly celebrated in the Dieng Plateau of Java and there is a reason for that. When the children in this region hit puberty, their naturally straight hair starts to form dreadlocks. Crazy, right? So, every year in August, their heads are shaved off to get rid of the dreadlocks. This ceremony is called Ruwatan Anak Gombel. On this day, traditional lanterns are released in the sky and puppet shows are held for the masses. It is an exciting time to be here as the atmosphere is cheerful and lively.
When: August 2022
Suggested Read: 10 Best Places Near Nusa Dua That Are Perfect For Adding To Your Indonesian Trip Itinerary
13. Lampung Krakatau Festival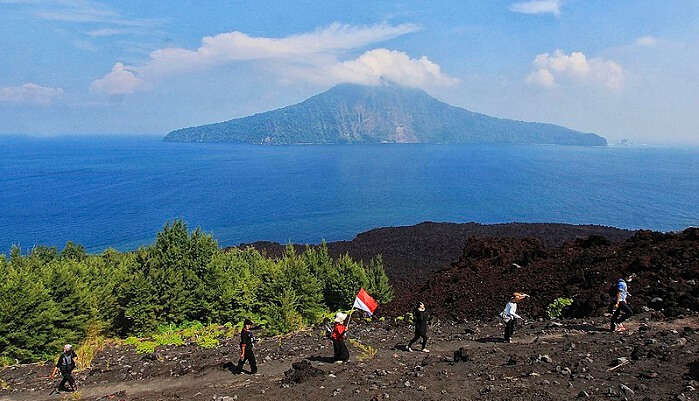 Indonesians celebrate weird festivals even the eruption of Mount Krakatau. In 1883, the eruption of the volcano destroyed over 70% of the island and the ash in the sky even spread 4500 km away to New York and Norway. Then, in 1991, locals began to celebrate life on the island between June to October to remember the day. Many cultural performances and events are held in Lampung Province. It is one of the most happening festivals in Indonesia 2022.
When: 21st to 25th August 2022
Suggested Read: Komodo Island: An Ultimate Guide To Explore Indonesia's Land Of Dragons
14. Yadnya Kasada
Yadnya Kasada is a festival celebrated by the Tenggerese community in East Java during May and September. It is believed that a childless couple prayed to Mount Bromo and was blessed with 24 kids on a condition that they should sacrifice 25th kid. When they did not do sacrifice their child, the volcano erupted and took the child away with it. Therefore, to appease gods, locals make a pilgrimage to all the way to Mount Bromo and make sacrifices of goats, vegetables, flowers, and money into the volcano. This is one of the most loved festivals of Indonesia. 
When: 6th – 7th July 2022
Suggested Read: Top 10 Indonesian Food Delights That Must Be On Every Foodie's List
15. Eid-Ul-Fitr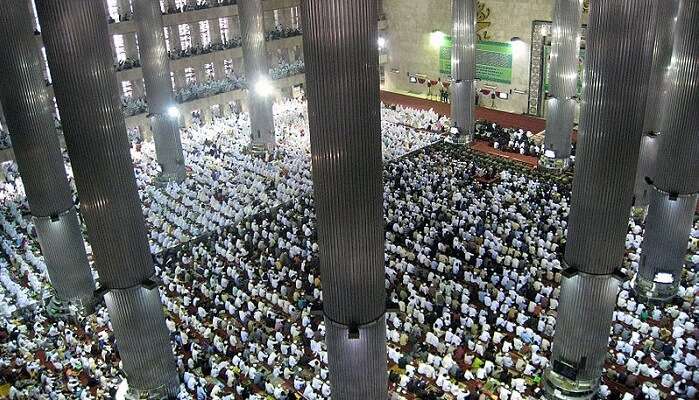 Indonesia has a significant Muslim population, therefore, Eid is one of the most important festivals of Indonesia. It is what Diwali is to us Indians. Eid-ul-Fitr is celebrated in the month of June when employees receive their bonuses and workers travel back home. People decorate their houses and make delicious food like lemang, dodol, sambal goreng, and cookies to celebrate the spirit of Eid.
When: 2nd – 3rd May 2022
Suggested Read: 10 Best Villas In Nusa Dua For A Luxurious Indonesian Vacation
16. Bidar Boat Race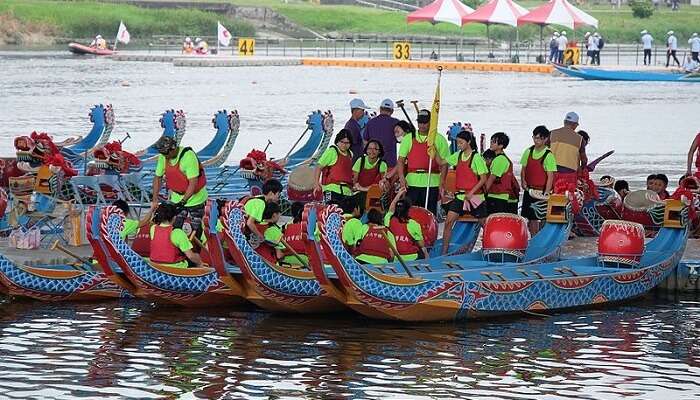 Image Source
Though it is usually celebrated in accordance with the Independence Day in Indonesia, it still deserves a special mention for itself owing to all that makes it grand and gorgeous! It's among the most awaited holidays and festivals in Indonesia that takes place in the Palembang region in south Sumatra. It's a delight to watch large boats made out of hardwood trees raced over the water on this special day.
These boats can be well over 20 to 30 metres long and are usually adorned in bright paints and patterns, all of which is bound to remind you of the Kerala Boat Race! Propelled by about 70 racers, this boat race over the waters of Sungai Musi is bound to be one of the most spectacular Indonesia festivals 2022!
When: August 2022
17. Cap Goh Meh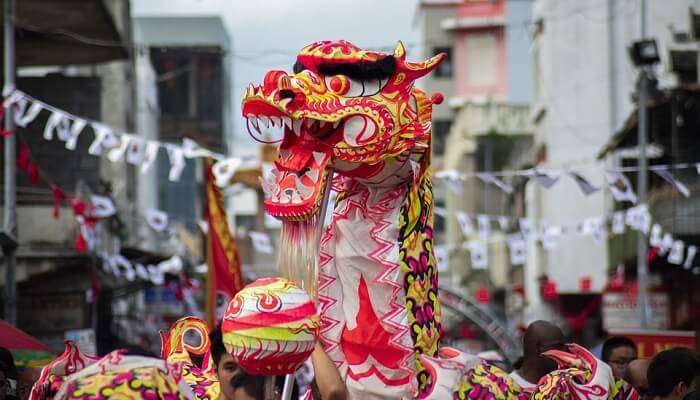 Image Source
Another popular Indonesian festival is Cap Goh Meh. This is essentially the Chinese New Year in Indonesia that brings together the significant Chinese population in this country. The Cap Go Meh festival involves massive fanfare and celebrations in all the major cities of Indonesia, where you'll be able to enjoy lantern parades, food festivals, as well as the traditional Chinese lion dance called Barongsai. You'll find the streets to be filled with dragon dancers, palm-readers, illusionists, and acrobats.
If you are looking for the best spot in town to catch the celebration, you should head to Semarang and Bogor in Java, Singkawang in west Kalimantan, or to Kermaro Island in south Sumatra. Celebrated with as much spirit and enthusiasm as any other famous festival in Indonesia, Cap Goh Meh should not be missed if you're visiting this country in the month of March.
When: 15 February 2022
Suggested Read: 10 Indonesia Travel Tips You Must Follow To Make Your Trip Memorable
18. Tomohon International Flower Festival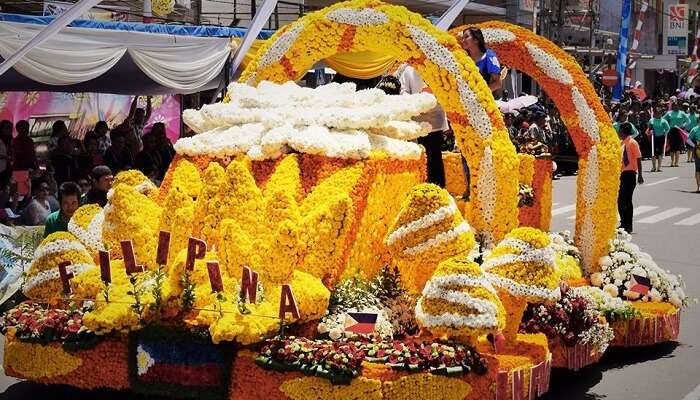 Image Source
Held in Sabta Pesona every year on the major coast of Tomohan, this unique flower show puts up the most colourfully decorated floats brought over from various districts of the country (or outside it) for people to enjoy. Last year's theme of China and Singapore blew the guests' minds, making it one of the best traditional festivals in Indonesia!
So, visitors are eagerly waiting for this year's theme of the 7 Wonders of Tomohon to bring something fresher and more vivid to the floor. The 7 wonders of Tomohon will apparently feature 7 natural wonders of this region, like 7 mountains, 7 lakes, 7 waterfalls, and such. Don't forget to check out the archipelago art as well as the cultural performance here during the festival. This is among the most popular Indonesia festivals. 
When: August 2022
Further Read: Menjangan Island: A Guide To Dive, Relax, And Snorkel At This Hidden Gem Of Northern Bali!
If you ever get a chance to celebrate or get involved in these festivals in Indonesia or other Indonesian cultural events it can be a life-changing experience. How about we create an amazing Indonesia vacation for you? Also, if you know of any other festivals in this country, let us know in the comments below.
Disclaimer: TravelTriangle claims no credit for images featured on our blog site unless otherwise noted. All visual content is copyrighted to its respectful owners. We try to link back to original sources whenever possible. If you own the rights to any of the images, and do not wish them to appear on TravelTriangle, please contact us and they will be promptly removed. We believe in providing proper attribution to the original author, artist or photographer.
Please Note: Any information published by TravelTriangle in any form of content is not intended to be a substitute for any kind of medical advice, and one must not take any action before consulting a professional medical expert of their own choice.
Frequently Asked Questions About Festivals In Indonesia
How many cultures are there in Indonesia?
There are 300 ethnic groups in Indonesia each with their own sets of customs and traditions. Javanese make 40% of the ethnicity.
What is famous Indonesian food?
Sate and Beef Rendang are to of the most famous Indonesian food items that you must try on your holiday in Indonesia. Fried rice, oxtail soup, and Pempek are other famous delicacies.
Do they celebrate Christmas in Indonesia?
Yes, Christmas is celebrated in Indonesia since 10% of the population is Christian. This makes 20 million Christians on the island. You will find a number of churches on every island in Indonesia where you can visit for prayers and celebrations.
Do they celebrate Halloween in Bali?
Though Halloween is not a part of the Balinese culture the celebration of the same has started to take place at some venues in Bali. This is the result of the influence of Western culture.
Do Balinese celebrate Deepavali?
No, Balinese do not celebrate the Hindu festivals of Deepavali or Holi. Nyepi is an important Hindu festival in Bali, Indonesia.
Which is the most popular Balinese festival?
Galungan Festival is one of the most popular and most significant Balinese festivals. This festival is observed to celebrate the victory of good (dharma) over evil (adharma).This is a 10-day long festival which is celebrated every year in accordance with the 210-day Balinese calendar. It is believed that during this festival, all Balinese Gods and the ancestral spirits visit the Earth and return on the called, Kuningan.
Which is the main religion in Indonesia?
The majority of religion in Indonesia is Islam. Going by the 2010 Indonesian census, 87.18% of Indonesian population identify themselves as Muslim. With these figures, Indonesia is one of the countries in the world that has maximum Muslim-population.There are different sects in Islam. Among the entire population of followers of Islam in the country, 99% are Sunnis, 1% are Shias, and 0.2% are Ahmadis. Christianity is the second-highest population in Indonesia with 7% population being Protestant Christians and 2.91% population being Catholic Christians.Other religions in the country include, 1.69% Hindu, 0.72% Buddhist, 0.05% Confucianist, 0.13% other, and 0.38% unrecorded.
Which is the famous festival in Indonesia?
Indonesia observes and celebrates several religious, cultural and music festivals. There are about 15 major festivals celebrated in the country. The majority population of Indonesia follows Islam, constituting about 87.2% Indonesian population.Therefore, Eid, especially Eid-Ul-Fitr is one of the most famous festivals in Indonesia. A national festival celebrated across the country is the Independence Day of Indonesia. It is celebrated on the 17th of August every year.Apart from these, Rambu Solo Ceremony, Nyepi, Waisak, Baliem Valley Festival, Bau Nyale, Galungan, and Lampung Krakatau Festival are some of the major festivals in Indonesia.
What are the celebrations in Indonesia?
Indonesia observes numerous festivals throughout the year for different reasons.
What are the traditional food in Indonesia?
The following are the most popular traditional food in Indonesia: 1. Sambal 2. Satay 3. Bakso 4. Soto 5. Nasi Goreng
---
People Also Read
Festivals In Iran Festivals In Europe Festivals In Ukraine
Comments
comments