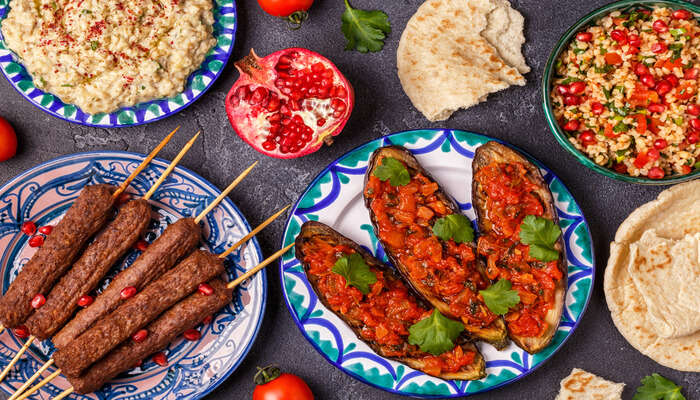 Egypt is a popular holiday destination among travelers. Known for mystical history, traditional cultures, and the famous Sahara desert. This place is great for a trip with friends and family. And Luxor being the capital city is the main tourist attraction. It attracts more than thousands of travelers from all around the world. And the best part of their trip is no doubt the delicious Egyptian cuisine. With a blend of spices, meat, rice, and vegetables, Egyptian cuisine is very popular all over the world. Take a look at the best restaurants in Luxor to visit to get the best experience of Egyptian Food culture.
7 Restaurants In Luxor
Luxor is famous for its rich heritage, deserts, and the best experience of Egyptian Culture. Luxor restaurants are famous for serving authentic delicacies of Egypt. Go through the list of best restaurants in Luxor to visit while vacationing in Egypt:
1. 1886 Restaurant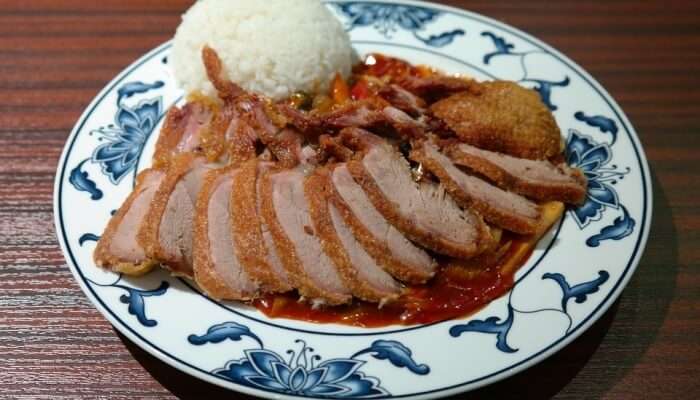 The 1886 is the finest dining restaurant, located in the heart of Luxor. It is a restaurant with historical ambiance and interiors, to relive the vibes of 1886 while dining at this restaurant. The main cuisine served here is Mediterranean-French food and there are few Egyptian dishes with modern twists. The ambiance of the restaurant is just amazing and makes your dining experience more exquisite. There is a dress code for guests to enjoy the best of !886, men are supposed to wear a tie and jacket. If you do not jacket then don't worry as there are jackets available for borrowing in the restaurant. Pressed Duck with exquisite wine is a classic here. Make sure to visit 1886 restaurant Luxor for a grand evening dinner!
Must Read: 7 Things To Do In Luxor, Egypt: Have A Majestic Vacation With Your Family
2. Gerda's Garden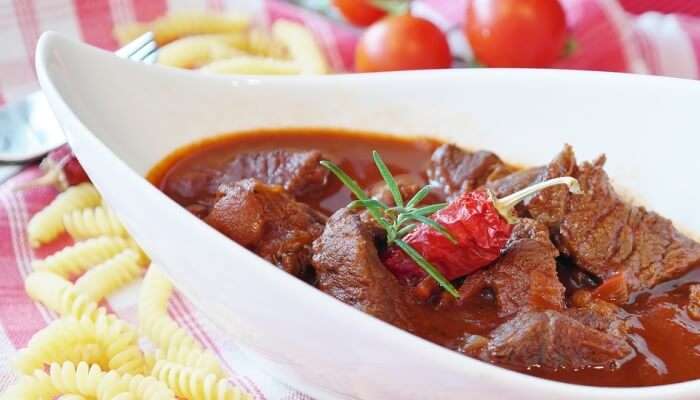 Gerda is a famous restaurant, especially among European travelers. This homely restaurant is owned by a German-Egyptian couple. They focus on Egyptian cuisine and as well as European cuisine to provide comfort food to European residents and travelers in Luxor. The decor is very calm and homely to give you a good home feels. Their specialties are Kebab and Goulash and potato salad. This is one of the most famous restaurants in Luxor.
Suggested Read: 15 Invigorating Things To Do In Aswan For An Exotic Egyptian Vacay
3. Koshari Alzaeem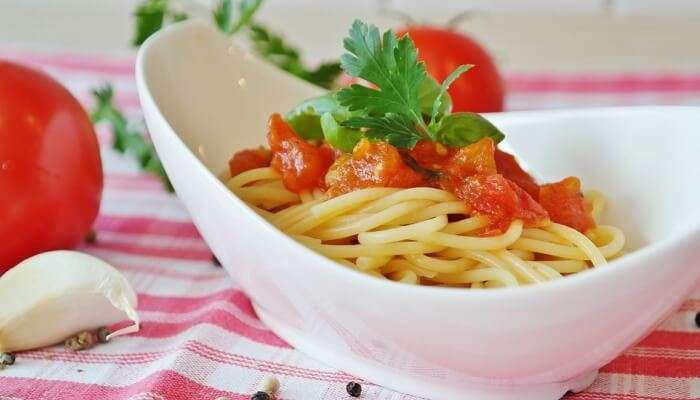 Koshari is known as the national dish of Egypt, made of noodles, rice, fried onions, tomato sauce, and black lentils. This restaurant is famous for serving the best Koshari in the town. It is the best place to explore the local cuisine of Egypt. This restaurant is so popular that the tables fill up really fast, so it is advised to wait in the line or you can even visit its other branch near Midan Youssef Hassan. This place is flocked by tourists, to explore the best Koshari in the town. Enjoy the mouth-watering Koshari with side dishes and chilled soft drinks, you will experience the best of Egyptian cuisine. This is surely the place to visit if you are looking for the best restaurants in Luxor.
Suggested Read: 7 Most Popular And Best Places To Visit In Luxor Egypt For A Perfect Escapade
4. Wenkie's German Ice Cream & Iced Coffee Parlour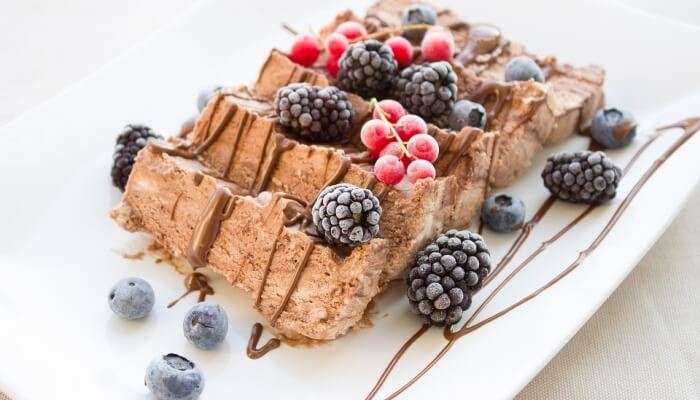 Luxor is a hot and humid city. Since the temperature rises as high as 45 degree Celsius, craving for chilled ice creams and milkshakes is very common. Wenkie's German ice cream parlour will treat your tastebuds with delicious ice creams, iced coffee, waffles, and milkshakes. This ice cream parlour is known for great quality of product using organic fruits and buffalo milk. The famous Sorbet is a must try here, which is made with distinctly local flavours like mango, think hibiscus and doum palm. After exploring the city this place is the best for you to satisfy your sweet tooth.
Suggested Read: 7 Day Trips From Luxor To Explore This Beautiful City In Egypt
5. Sofra Restaurant & Café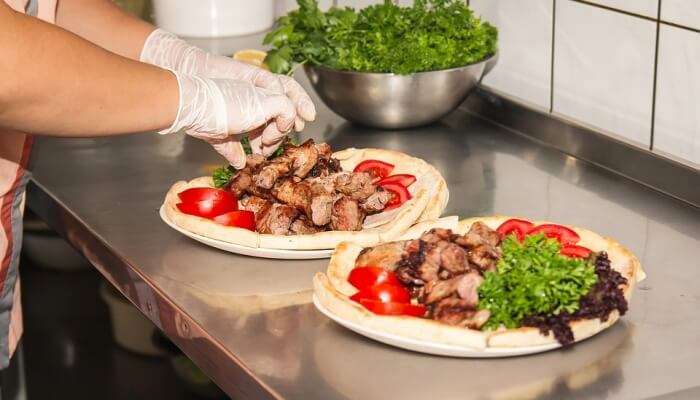 Located in Downtown Luxor, Sofra is a very chic restaurant and a rooftop cafe. The interior is beautifully decorated with antique furniture, tilework, and chandeliers. The ambiance of the restaurant will make your brunch more aesthetic. The cuisine served here is classic Egyptian cuisine mastered in traditional dishes which you will not find in modern restaurants. Their speciality is stuffed pigeon and duck. The juicy pigeon dish with a variety of side dishes is a party for your taste buds. Enjoy a traditional Egyptian meal in Sofra Restaurant with exquisite Shisha on the rooftop enjoying the beautiful view of the vibrant city.
Suggested Read: Luxor Nightlife: 9 Best Places To Have A Mesmerizing Night Experience
6. Pizza Roma.It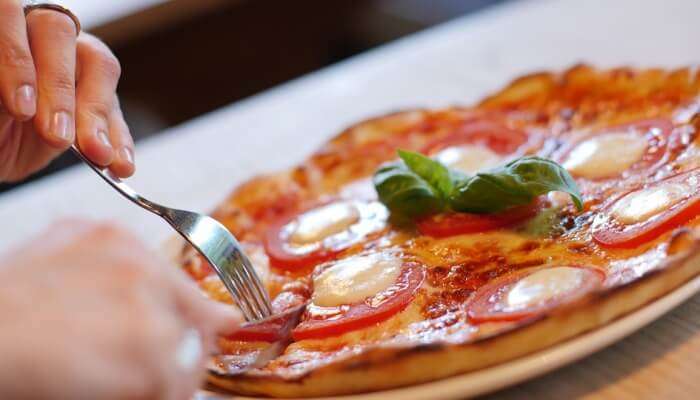 Craving for Italian cuisine in Luxor? Then head to Pizza Roma.It ,this is one of the most popular Italian restaurants in Luxor. This small and cute restaurant is run by an Italian woman with her Egyptian Partner. Their menu is filled with a variety of pizzas, pasta, rocket salad, and some classic Italian meat dishes. This place is best for brunch with your friends and family. This restaurant attracts a mix of tourists and locals. You will always find this place bustling with vibrant crowds.
Suggested Read: 12 Essential Luxor Travel Tips For Your Next Trip To Luxor
7. Silk Road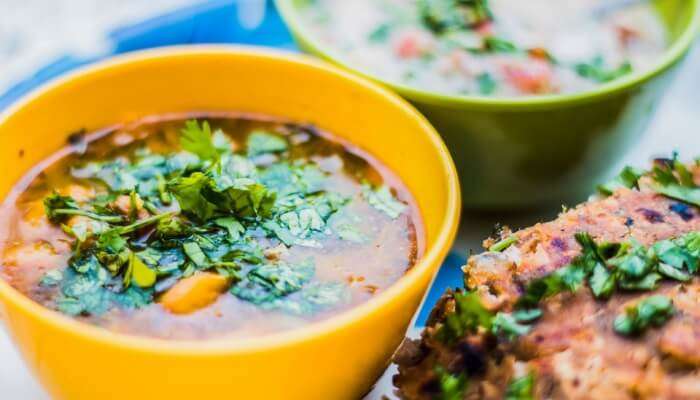 Perfect for sophisticated dining, Silk Road is one of the poshest restaurants in Luxor. Famous for its exotic cuisines, here you will find an Indian touch in all the dishes because all the dishes are prepared by a well-renowned Indian chef. The spices used in cooking are specially sourced from China, India, Thailand and central Asia. this place is perfect for a romantic dining experience with your loved one. The huge variety of dishes on their menu will leave you at loss, ask for a recommendation from the staff and you are good to go. With delectable dishes and exquisite wine, your evening will bloom with happiness!
Further Read: 12 Best Places For Street Shopping In Luxor You Wish You Knew
Luxor is the capital city Of Egypt and is visited by millions of tourists from all around the world. Famous for its desert and ancient heritage, this city is great for experiencing the cultures of Egypt. And what better than local cuisines to get familiar with this great country. We have shortlisted some of the best restaurants in Luxor for you to visit. So do not delay more and plan an excursion to Egypt to enjoy the traditional delicacies of the country.
People Also Read
Restaurants In Chandigarh Restaurants In Israel Restaurants In Turkey