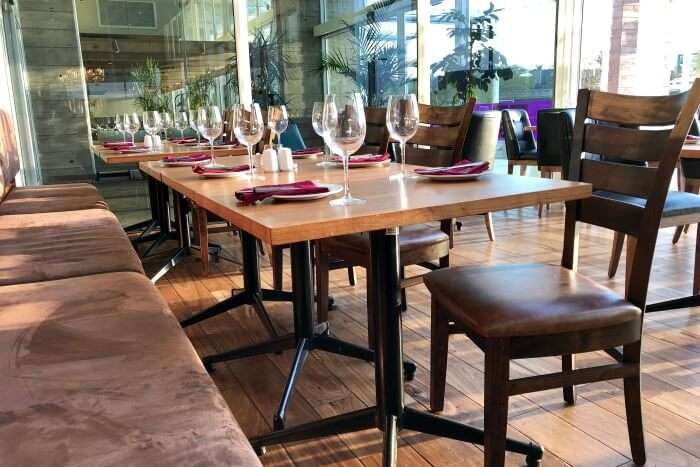 Traveling to a foreign land brings joys as well as challenges when it comes to trying new things. For instance, finding and getting familiar with the taste of a local cuisine of that place can be quite challenging. Finding the restaurants that provide a space for temporary relaxation, food, and drinks just the way you want can be as joyful. In other words, we can say that the eateries are places where we all can have rejoice in the consumption of delectable cuisines and can consequently create a lot of memories to be cherished!
The great culture of Pietermaritzburg is sure to help you explore a wide variety of eateries to satiate your cravings at! Restaurants in Pietermaritzburg will not only let you have a taste of the local African dishes but will even serve you with internationally famous cuisines.
12 Restaurants In Pietermaritzburg
Following are some of the best restaurants in Pietermaritzburg known for their hospitable service and exquisite cuisine. These recommendations will surely leave your mouths watering and a desire to visit these places as soon as possible!
1. La Vitae

La Vitae in Pietermaritzburg has expertise in fine Italian Cuisine. Lavitae offers an assortment of Italian inspired dishes from the traditional classics to the cutting-edge modern recipes as well as comfort food that feed the spirit! They also have a wide range of wines to prepare the pallet for the delightful feast!
They are situated at the ground floor of the lively Invesco Center (corner Sanctuary and Armitage road). This central location, near the city, and N3 make travelling convenient and easy with secure parking.
Location: Chatterton Rd, Shop 10, Invesco Centre, Pietermaritzburg, 3201, South Africa
Rating: 4.4 out of 5!
Contact: +27 33 342 1027
Website
Must Read: 9 Places To Visit In Pietermaritzburg: Explore The South African Heritage City
2. Quincy's Café and Restaurant

Quincy's Café was opened in 1998 to fill a niche in Pietermaritzburg, South Africa for an upmarket bistro. It is situated conveniently in the Victoria Center and became popular immediately. The menu focused on quality morning meals and snacks, and though a dinner menu was available, it was set at a much lower key.
In 2001, when Quincy's Café changed hands, they chose to keep everything basically the same but increased the attention to the dinner trade. Another menu was designed that focused on the night trade, while maintaining the vibe of the daytime menu.
Location: 157 Victoria Rd, Pietermaritzburg, 3201, South Africa
Rating: 4.2 out of 5!
Contact: +27 33 345 4360
Website
3. Tandoor

All things on the menu are accessible all times since their kitchen is open 24x7, so when you feel like Oxtail or Ribs at 7:30am after a hard night of partying, or possibly a cheddar and mushroom omelet after a movie or before bed, they will be always at your service.
They are completely air-conditioned and have a wide parking spot contiguous with the restaurant, and are 50m far from the Virgin Active Gym. There is an exceptionally rakish, stone topped bar separate from the eating area which is perfect for pre-dinner drinks or refreshment while waiting for a table.
Location: 319 Bulwer St, Pietermaritzburg, 3201, South Africa
Rating: 4.4 out of 5!
Contact: +27 33 342 8853
Suggested Read: 12 Awesome Things To Do In Pietermaritzburg That Will Leave You Amazed
4. Mugg and Bean

Mugg and Bean is a place where customers become regular visitors and then become friends. This is the essence of Mugg and Bean. This is what you can anticipate. You'll be inspired by the authentic taste it of their seasonal specialties and endless beverages.
Location: 50 Sanctuary Rd, Woodlands, Pietermaritzburg, 3201, South Africa
Rating: 4.3 out of 5!
Contact: +27 33 342 8278
Website
5. Jayz Grill

They are a family restaurant situated in Pietermaritzburg just off the N3. They offer a full menu that caters to all preferences. You can browse through their site where you will find their day by day specials, full menu to oblige each taste, children's menus, and their award-winning wine list!
If you are looking for buffet restaurants in Pietermaritzburg, then this place is for you. For more data on what they offer please don't hesitate to visit their contact page, fill in their enquiry forms and they will contact you ASAP.
Location: Invesco Centre, Chatterton Road, Athlone, Pietermaritzburg, 3201, South Africa
Rating: 4.4 out of 5!
Contact: +27 33 342 1185
Website
Suggested Read: 5 Temples In Cape Town Which Will Give You A Glimpse Of The Past Heritage And Culture!
---
Planning your holiday but confused about where to go? These travel stories help you find your best trip ever!
Real travel stories. Real stays. Handy tips to help you make the right choice.
---
6. Olive & Oil Pietermaritzburg

From as far away from a little town in Greece, down to the rough coastline of Morocco, the Mediterranean has been the greatest influence and inspiration for the food and hospitality for which Olive and Oil is famous.
Set up about 10 years ago by Jacqui and Nickos Itopoulos and later joined by Craig Storkey, Olive and Oil has been mainly a family-run foundation. The families are passionately engaged with the day by day tasks of the restaurant and consistently endeavor to exceed your expectations.
Location: Cascades Shopping Centre, 23 Mc CarthyDr, Chase Valley Downs, Pietermaritzburg, 3201, South Africa
Rating: 4.4 out of 5!
Contact: +27 33 347 1131
Website
7. El Sombrero Spur Steak Ranch

In case you're searching for the ideal restaurants in Pietermaritzburg to enjoy generous servings of tasty food with loved ones, then look no further than the recently renovated El Sombrero Spur family restaurant in Scottsville Mall. Here, they offer a diverse menu filled to the brim with passionately prepared dishes, such as mouth-watering racks of ribs, fat and juicy burgers, and tender barbecued steaks.
Nowhere else in Pietermaritzburg would you be able to appreciate these meals in as warm, vibrant, and family-friendly atmosphere.
Location: The Mall @ Scottsville, 50 Alan Paton Ave, Scottsville, Pietermaritzburg, 3201, South Africa
Rating: 4.2 out of 5!
Contact: +27 33 342 9104
Website
Suggested Read: 10 Temples In South Africa Which Gives A Glimpse Of The Country's Architectural Heritage!
8. Sagewood Cafe

Sagewood Café in Pietermaritzburg has been made like an artisan-style bistro where harmony, service, and enthusiasm for quality food converge through locally sourced seasonal and fresh produce, and an expert chef, Gregg Oosthuizen. The bistro is situated inside Blackwood's Home of Gardening and Touchwood Interiors, shaping a Lifestyle Center that consolidates food, nature, and design.
The deck and veranda along the Dorpspruit River offer a peaceful setting for families and friends to appreciate a break from the everyday clamor of 'Pietermaritzburg life. There is a sheltered and well maintained kids' play area in full view of the dining spot with the goal that the entire family gets the chance to unwind and make the most of their meals and surroundings.
Location: 97 Chatterton Rd, Athlone, Pietermaritzburg, 3201, South Africa
Rating: 4.4 out of 5!
Contact: +27 63 483 1950
Website
9. Rosehurst

Dinner restaurants in Pietermaritzburg like Rosehurst offer stimulation for the entire family when they sit together for the meal. For teenagers and grown-ups, they provide an access to the web.
Furthermore, they have a well-known Play Canyon where the children can submerge themselves in a lot of physical, mental, and imaginative exercises.
Location: 239 Boom St, Pietermaritzburg, 3201, South Africa
Rating: 4.5 out of 5!
Contact: +27 33 394 3833
Facebook
Suggested Read: Churches In South Africa: 10 Places Of Worship That Will Fill You With Divine Bliss
10. Essence

Essence ventured into Hillcrest opening a store in Hillcrest Corner. Go and sit with some espresso and take in their unique antique collection that will take you back in the past. At the two stores they are open for breakfast, lunch, and supper.
Their menu offers something for everybody – regardless of whether it be salads or a healthy steak. Don't forget to taste their Chocolate Brownies! Once you've tasted it you'll definitely be back for another.
Location: The Square, 4 Chatterton Rd, Town Hill, Pietermaritzburg, 3201, South Africa
Rating: 4.1 out of 5!
Contact: +27 33 342 9215
Website
11. Rockafella's Theatre of Food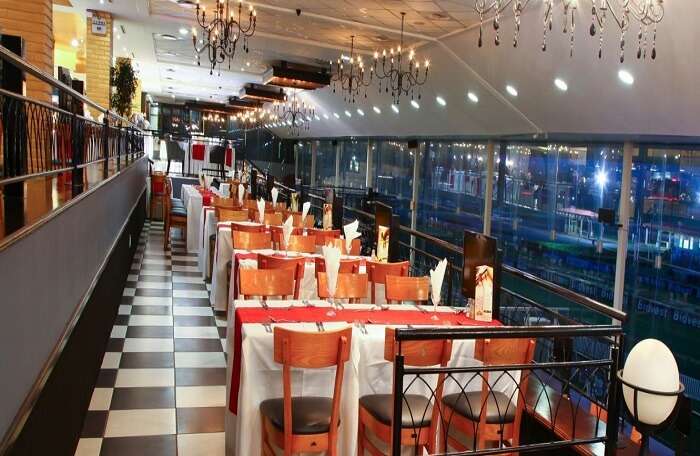 A remarkably grand buffet and restaurant – Rockafellas – opened its doors in 2009 at the Golden Horse Casino. The exciting idea of returning in time offers Pietermaritzburg coffee shops a blend of incredible 30's and 40's aura and memorabilia exhibited in an environment of relaxed, swanky style. The theme makes a special, yet comfortable, jazzy, "bar" feel.
Location: The Golden Horse Casino, 45 New England Rd, Scottsville, Pietermaritzburg, 3201, South Africa
Rating: 4.3 out of 5!
Contact: +27 33 342 9521
Website
Suggested Read: 10 Places To Go For Scuba Diving In Cape Town & Explore The Magnificent Underwater World!
12. Boulder Creek Spur Steak Ranch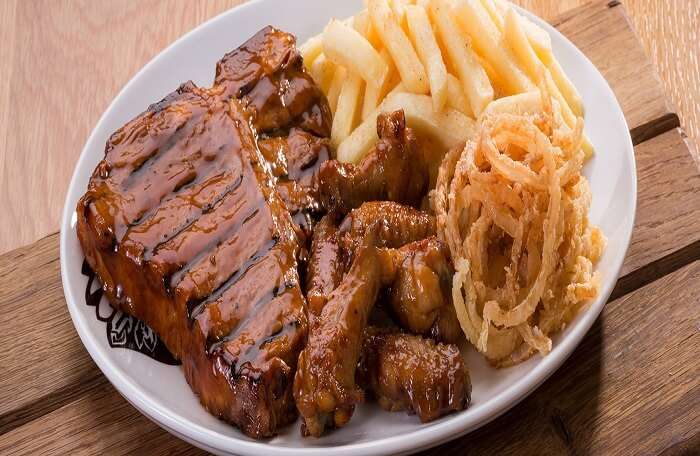 At Boulder Creek Spur family eatery in Pietermaritzburg, they pride themselves on the wholesome family fun that they are so popular for. They endeavor to provide the most relaxing family atmosphere for their customers. They want to give you the unique Spur tastes that many regulars have come to adore throughout the years.
Location: Shop 24 Liberty Midlands Mall, 50 Sanctuary Rd, Pietermaritzburg, 3201, South Africa
Rating: 4.1 out of 5!
Contact: +27 33 342 3923
Website
Further Read: 10 Best Holiday Destinations In South Africa To Enliven Your Soul
The restaurants in Pietermaritzburg mentioned above are different from each other in terms of mood, location, and cost. When choosing a place to eat, don't forget to check the menus of each restaurant before you go on a trip to South Africa!
---
Looking To Book A Holiday Package?
Book memorable holidays on TravelTriangle with 650+ verified travel agents for 65+ domestic and international destinations.
---