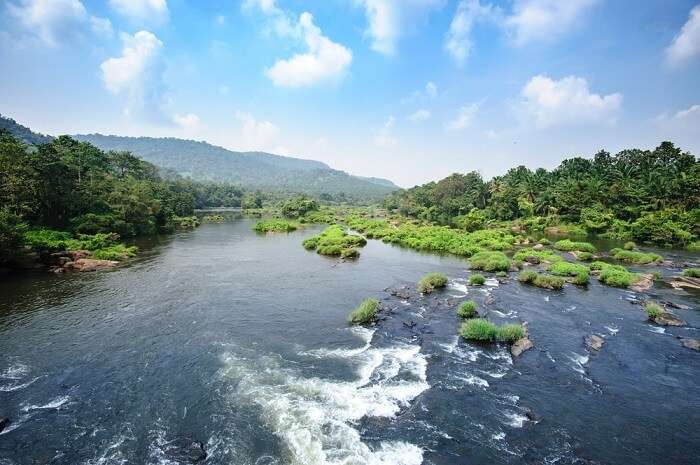 Just like any other part of the world, rivers hold a special place in indian culture too. From the tales of mythology about worshipping rivers to their exclusive purpose of irrigation that gives immense joy to all the farmers, such water bodies have an incredible design to facilitate those in need. Similarly, rivers in Kerala too play an important role. Not only do they irrigate the fields of this rice-dominating region, but also provide a platform for leisure activities such as boating and adds value to the scenic charm of Kerala.
These rivers are a source of livelihood for various fishermen in Kerala and are therefore nothing less than a blessing. With as many as 44 rivers in this state, there is no doubt why this place is called as God's own country. Scroll down to find out what's in store for you here!
Best Time To Visit Kerala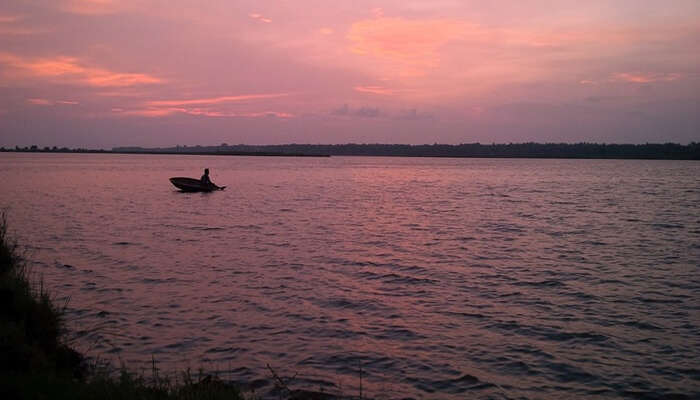 An ideal time to visit Kerala depends on the purpose of traveling to this charming land. If you wish to get the best of Ayurvedic treatments here, then the months of June to August are the recommended. However, if you wish to explore various activities under a pleasant weather that adds more thrill to your holiday, the perfect time would be during the months of September to March.
6 Best Rivers In Kerala
A long list of rivers in this state surely makes for a perfect vacation whether you want to try boating or simply relax and unwind amidst the soothing vibes of nature. Here's a list of the most beautiful rivers in Kerala that you ought to visit.
1. Periyar River
Taking a further step in shaping the culture, traditions and livelihood of many, Periyar is one of the most important rivers that flows through Tamil Nadu and Kerala. A pleasant weather can help you witness some of the most serene views with palm and coconut trees dotted alongside. What makes this river unique is the fact that it is yet far away from the crowd and bustling city life. If you're a nature-lover, this river is a must visit for you.
Must Read: Monsoon In Kerala: Explore The Coastal Gem Like Never Before!
---
Kerala Holiday Packages On TravelTriangle
A holiday in Kerala will fill you with memories. Witness pristine backwaters with comfortable houseboats, lush green hill stations, waterfalls, and plantations of tea and spice. Indulge in an ayurvedic massage or taste exotic cuisines. Book a Kerela holiday on TravelTriangle. Best prices guaranteed.
---
2. River Nila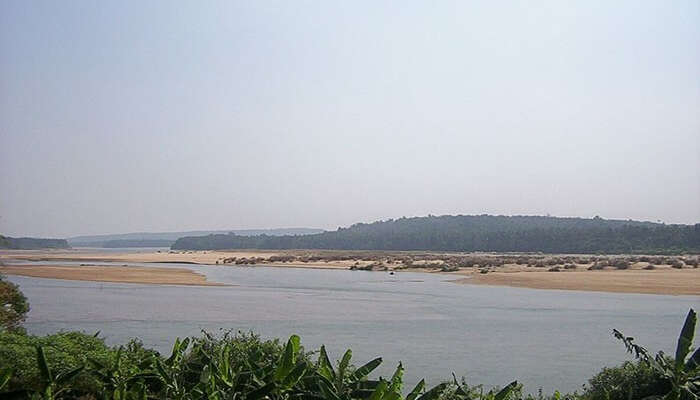 Originating from Annamalai Hills in the Western Ghats, this stunning river is amongst the second largest one in Kerala after Periyar. Flowing through the serene districts of Thrissur, Palakkad and Malappuram, this river covers a vast area and yet is not navigable. The greenery that surrounds this magnificent beauty presents a view that is nothing less than a dream come true.
Suggested Read: Onam Festival: An Absolute 2019 Guide To Celebrate The Harvesting Season In Kerala
3. Chaliyar River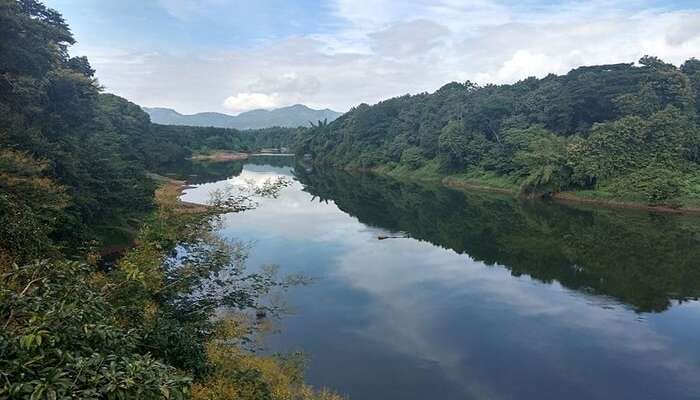 Also known by the names of Chulika river and Beypore river, the charming Chaliyar river is on the fourth when we consider the length of all the rivers in Kerala. Touching the boundaries of Lakshadweep and the southern line of the same river is called as Chaliyamand. On the other hand, the northern part is known as Beypore. What amuses people the most about this river is the fact that it doesn't dry up even during the times of a drought.
Suggested Read: Trekking In Kerala: A Short Guide For Beginners!
4. Chalakudy River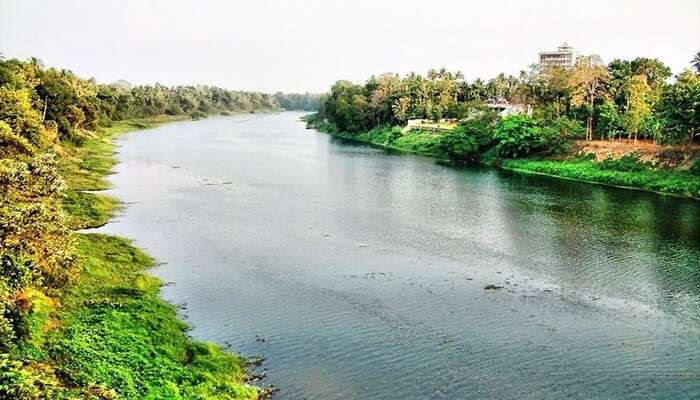 Image Source
Passing the gorgeous districts of Palakkad, Ernakulam and Thrissur is yet another river known as Chalakuddy and is second to Chaliyar when it comes to the length of this river. Starting from the famous Anamalair in Tamil Nadu, this river has many major tributaries such as Kuriyarkutti, Karapara, Parambikulam, Anakayam, and Sholayar. What makes this river unique are the major waterfalls located on its route like Vazhirachal and Athirappilly falls.
5. Pamba River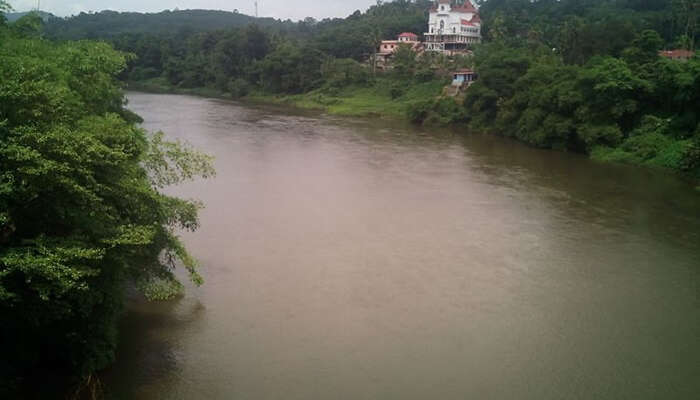 Yet another major stunning river that you cannot miss out on while in Kerala is Pamba river which is also the third largest in the state. The main starting point of this river is the Pulachimalai Hills in Western Ghats after which it passes through several districts such as Kozhenchery, Kuttanad, and Karthikapally before finally leading to the grand Vembanad Lake. While you're here, do stop by at Sabarimala temple located on its banks.
Suggested Read: Here's Why Off Season In Kerala Is The Best Time To Travel, Explore, And Chill!
6. Manimala River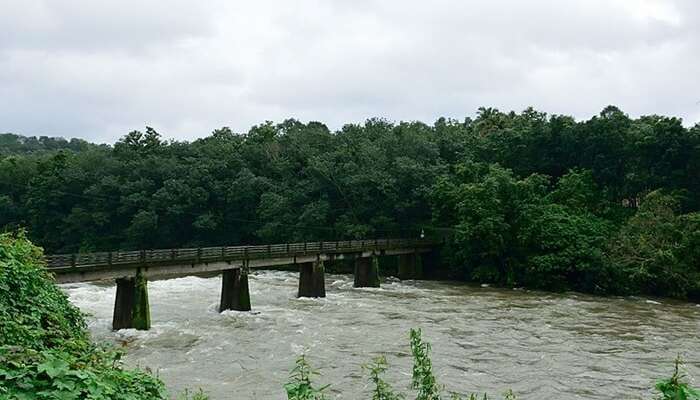 Following a similar route, after it meets the Pamba river, this serene river also leads to Vembanad Lake. Although this river has been an integral water way for the Central Travancore, sand-mining activities have led to a negative impact on the river bed over the years. Flowing from the Muthavara Hills and nearby ranges, this river has its unique charm when it comes to rivers.
Suggested Read: 10 Places To Visit In Bekal That Let You Discover Kerala's Serenity & Beauty
How To Reach Kerala
With so many modes of commute to choose from, one should always be prepared to get the best of Kerala within a given budget. Scroll down to know which will suit you the best on your journey here.
By Road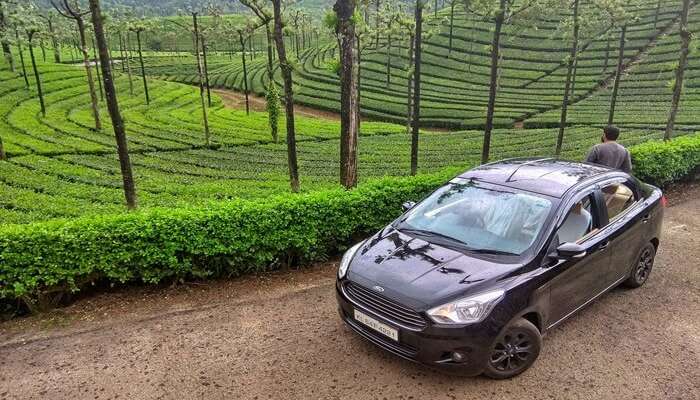 Since it takes longer than other places to reach Kerala by road, this mode of commute is not recommended. It also entirely depends on where you're coming from. If it is Delhi that you're starting your journey from, then surely traveling by road will take you 40 hours approximately.
By Train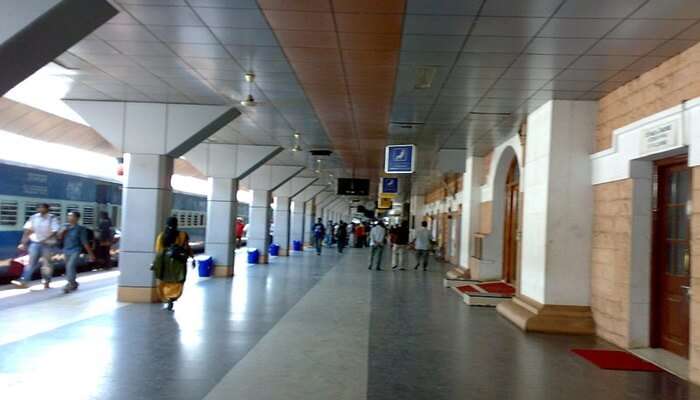 Thiruvananthapuram Central Railway Station is amongst the major railhead that will let you access the state. Kerala is quite far from most of the states and cities lying in the northern region of India. Even though it will take 2 days to reach this place, the beautiful views on your way are surely worth it!
By Air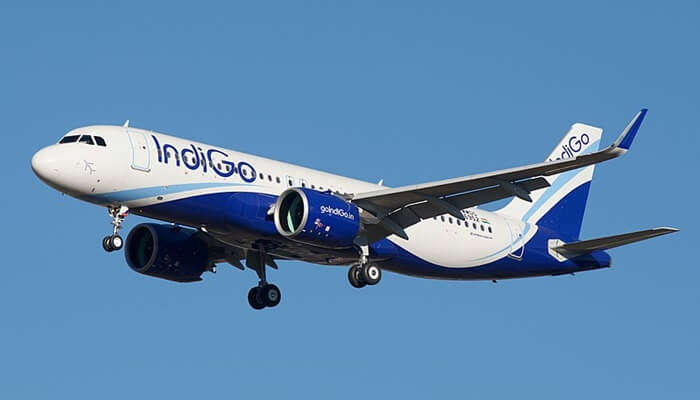 You can easily reach Kerala by boarding a flight as this place has both national and international connectivity, courtesy of airports like Kozhikode, Cochin and Thiruvananthapuram. If you wish to use this mode, make sure you book well in advance in order to avoid last minute price hike. Not only will it save your money, it might add to your flight points too.
Further Read: 15 Amazing Things To Do In Kerala [Infographic]
The longer your list of places to cover on your holiday, the better! With a state as vast as Kerala, we wouldn't blame you if even a month feels short while you're vacationing in the stunning hills, and soothing beaches of this land. God's own land has something in store for everyone. So, what is it that you're waiting for? Plan a holiday to Kerala for an ultimate escapade with your loved ones like never before!
Frequently Asked Questions About Rivers In Kerala
Q. How many rivers are there in Kerala?
A. There are a total of 44 rivers that flow in Kerala. Out of these 44 rivers, 3 originate in the Eastern Ghats while the rest 41 are originating in the Western Ghats. 
Q. Which rivers flow in Kerala?
A. Home to 44 rivers, Kerala is a destination like no other. Periyar River, Bharathapuzha River, Pamba River, Chaliyar River, Chalakudy River, Meenachil River, Shiriya River, Neyyar River, and Kechery River being a few of those. 
Q. Which is the smallest river in Kerala?
A. The smallest river in Kerala is the Manjeswaram Puzha. The length of this Kerala river is only 16 kilometers and originates from Balappooni hills. 
Q. Which district has more rivers in Kerala?
A. The Idukki district of Kerala blankets most of the rivers in this destination followed closely by Palakkad. There are around 12 rivers in Idukki and 11 rivers in Palakkad. 
Q. Which is the deepest river in Kerala?
A. Flowing in Idukki is the Periyar River that is not only the deepest but also the longest river in Kerala. Periyar river is around 244 kilometers long with a basin size of 5,398 kilometer square. 
Q. Which river in Kerala was known as Baris?
A. River Pamba is also known as River Baris or 'Dakshina Bhageerathi'. This river is known to enrich the lands of Pathanamthitta District and the surrounding Kuttanad area of Alappuzha District. 
Q. What is the best time to visit Kerala?
A. As Kerala is located near the tropics, the summer season of this destination is hot and lies between March to May. The monsoon and winter season is considered to be the best time to visit Kerala, especially if one's purpose is rejuvenation. Months from September to March are the best to witness God's Own Country at best. 
Q. Which is the northernmost river in Kerala?
A. The northernmost river is the Bharathapuzha River which is also known as Nila River. This river has religious significance latched to it and is very important for the people of Kerala. 
---
Looking To Book A Holiday Package?
Book memorable holidays on TravelTriangle with 650+ verified travel agents for 65+ domestic and international destinations.
---
People Also Read
Rivers In Himachal Pradesh Rivers In Uttarakhand Rivers Of Nepal
Comments
comments