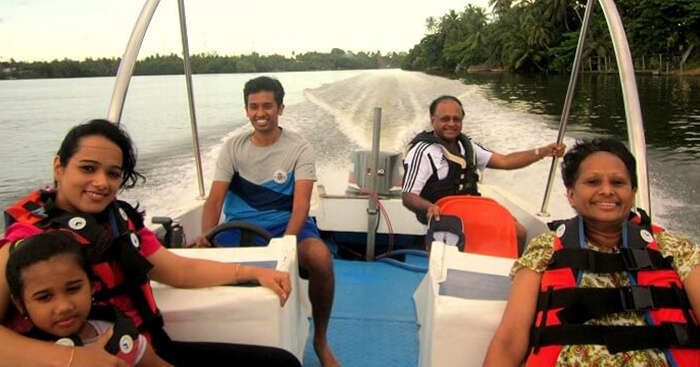 Roshan Chandy talks about his 5 day trip to Sri Lanka that he took with his family. This trip included his hotel, private cab, and sightseeing all for INR 77,611. He recalls the island nation to be serene, picturesque and perfect for a family vacation.
Travel for me is an experience that offers leisure, peace of mind and unforgettable memories, and my trip to Sri Lanka gave me all of it.
Having heard about Sri Lanka from friends, I was keen to explore the destination and when I found out that my family's schedule allowed it, I was more than ready to visit the island nation.
So after filtering through various travel websites, I finally chose Travel Triangle, as it offered me the most flexible itinerary and package compared to others.
The arrangements were made and we set off for the exotic island country, also known as the land of Ravana.
Day 1: Colombo – Landing in the capital of Lanka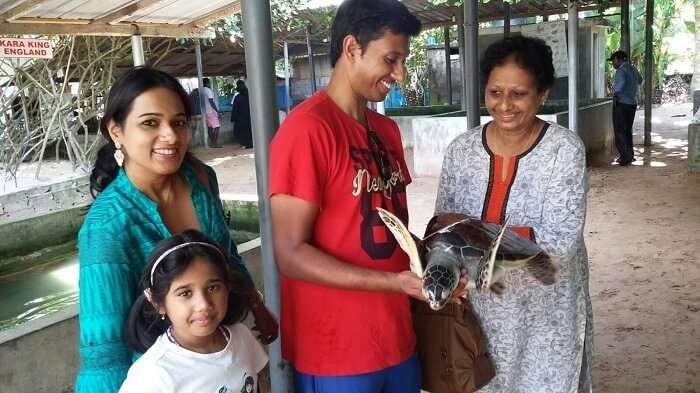 We landed in Colombo at around 10:15 PM and true to his promise, the travel agent and the cab driver were waiting to receive us. We settled down in the cab and drove to our hotel, which to my delight had a splendid view of the train tracks and the beach. Thus, the trip began on a beautiful note and I was already excited for what was to come next.
18 Amazing And Most-Visited Sri Lanka Tourist Places For Your 2022 Trip
Day 2: Colombo – Shopping and other things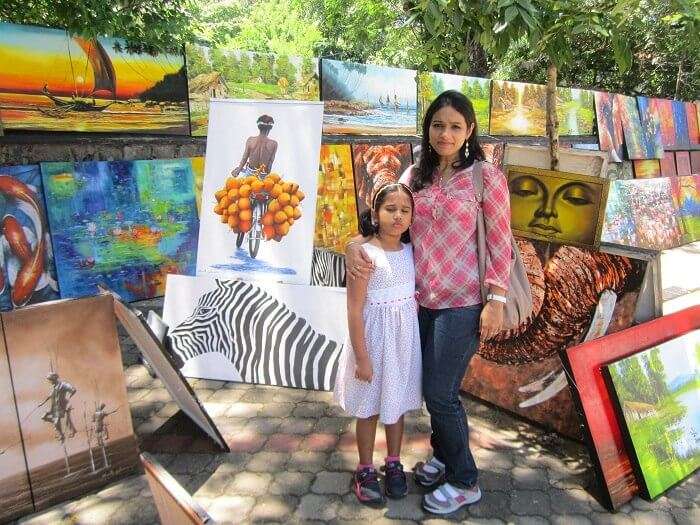 Wanting to explore the city together, my family and I took the Colombo city tour in our private cab. We saw the Independence Square and a roadside artist gallery that somehow complimented the whole serene surrounding perfectly.
I bought a number of nice paintings at reasonable prices and the fact that the artists that made them were personally present there added a lot of human value to those pieces of art. To see them set up their gallery and interact with customers about their work in the background of a huge garden seemed oddly satisfying.
Having witnessed Colombo in such close proximity, I was impressed by its infrastructure, development, friendly people, and the respect that they showed to others.
Later that night, we went to a popular beach restaurant that apparently served delicious seafood, and it did!
22 Places To Visit In Nuwara Eliya In 2022: The Mini London Of Sri Lanka!
Day 3: Colombo to Bentota – A tale of two cities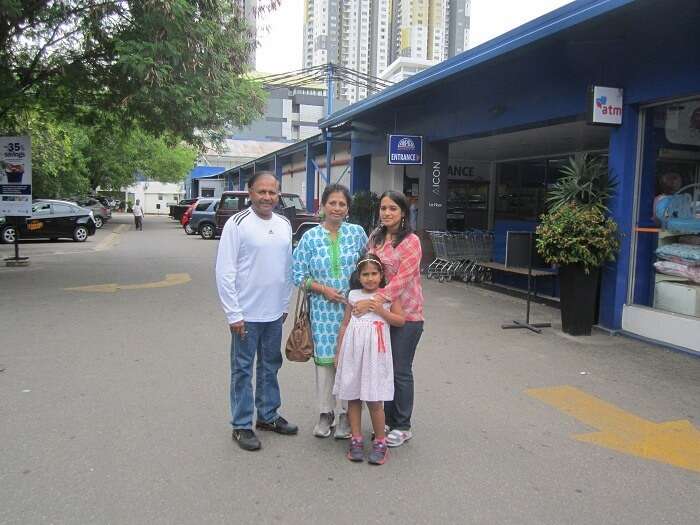 My family and I wanted to know how the city felt like on a working day, so we again took our cab and headed out to the roads of Colombo and did what most people in cities do – shopping! We went to a supermarket first and then to a lifestyle store where I bought a lot of pretty dresses for my daughter. After returning to our hotel and having our lunch, we all headed out for Bentota, a place known for its scenery and water sports.
One good thing that our driver did was that he took us to the city via the roads within the cities and not the expressway for it gave us a chance to catch glimpses of villages, beaches, the scenery and the local culture.
The hotel in Bentota was again mesmerizing, and also had a private beach to it. My family and I had a great time sitting by the beach and enjoying each other's company without the distractions of the daily hustle. It felt great!
Our hotel also had a nice heated pool and we surely did justice to it by taking a long refreshing swim in its waters.
The whole experience in totality was refreshing and Sri Lanka was serving us well.
43 Most Beautiful Places In Sri Lanka You Must Visit In 2022
Day 4: Bentota and Galle – Witnessing history in modern times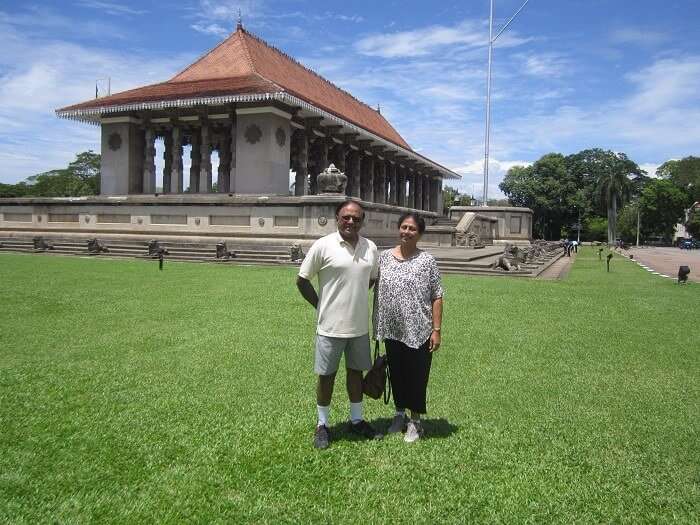 Next day was planned for the Galle Fort and city. A heritage sight and a wonderful marvel of architecture, this city had a unique charm to it. We saw the Galle Cricket Stadium, the shops, and complexes all within the city walls adding an element of old world charm to it. There were houses and churches too, and it was fascinating to see how everything was running so smoothly.
The next thing planned for us was a lunch on the boat but since it was too sunny and warm, we decided to skip it and proceeded for the next activity in the itinerary, the turtle hatchery. This hatchery turned out to be a delightful experience since they allowed us to touch and feed the turtles. There were many rare and endangered species and it was good knowing about these wonderful creatures that can live up to many years.
Later, we returned to our hotel in Bentota and after a refreshing swim and the much-needed dinner, we went off to sleep.
When Adventure Met Beauty: Our Honeymoon Trip To Sri Lanka
Day 5: Bentota – Time for some watersport action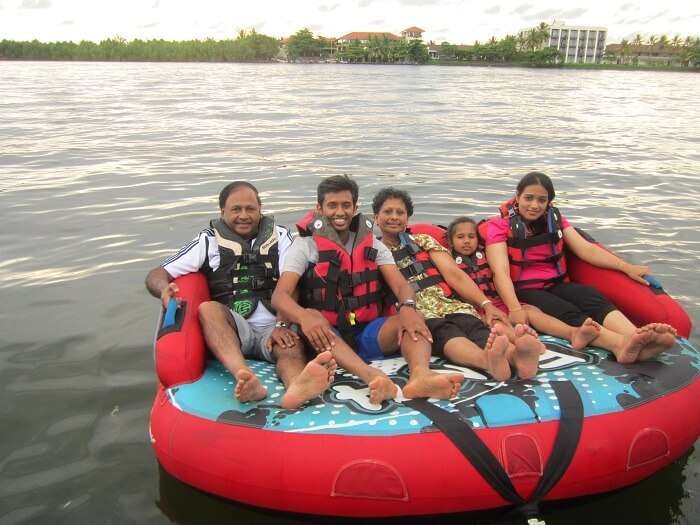 Day Five was for adventure. After a lazy morning and breakfast, we started for the Watersports Centre in Bentota.
This center known for its watersports activities gave us the best time of our lives. The Jet Ski, speed boat ride, and the sofa boat were amazing experiences.
We returned to our hotel happy and content and as usual, took a swim in the heated pool, had dinner and retired for the night.
30 Best Beaches In Sri Lanka To Visit In 2022 That Will Make You Go 'Wow'!
Day 6 – Back to the city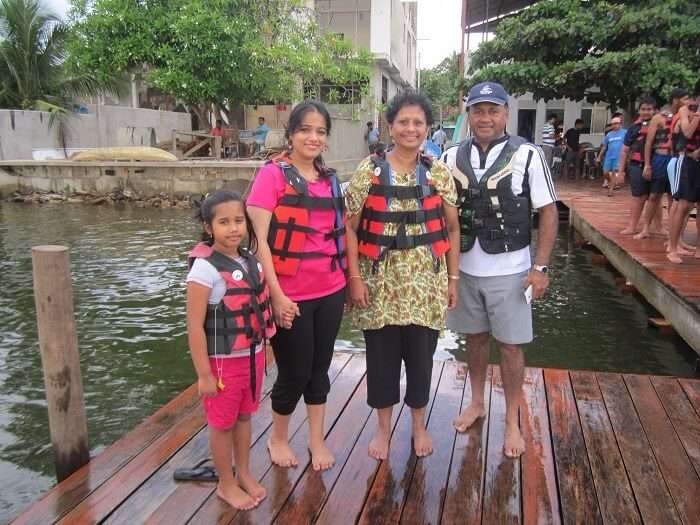 This was our last day and we set off towards the airport after having our breakfast but this time it was through the expressway. We reached the airport well in time and departed for Bangalore.
I have traveled to many places in and out of India, but Sri Lanka will always remain special. It was a rejuvenating affair for both my family and me as it offered us peace, exploration, and adventure, something which any other place couldn't offer me. I was delighted to spend some quality time with my family and Sri Lanka turned out to be the perfect catalyst in our family union.
High Points – Colombo City, beaches, hotel, shopping centers, roadside art galleries, Bentota Watersport Center, Turtle Hatchery, Galle Fort and city
Low points – We could have done more activities and sightseeing.
Tips to future travelers – A great place to visit for all those looking for peace, tranquility and adventure at the same time.
(Part-1) Honeymoon In Sri Lanka: An Experience We Would Hardly Ever Forget
When was the last time you spent some time with your family? Can't remember? Its time for you to plan an enticing vacation and surprise your family by planning a trip to Sri Lanka soon! From the most fascinating tourist attractions to stunning resorts, Sri Lanka has a lot in store for you and your family. So, plan your vacation right away! Give us a chance to help you make the most of it.
---
Looking To Book An International Holiday?
Book memorable holidays on TravelTriangle with 650+ verified travel agents for 65+ domestic and international destinations.
---