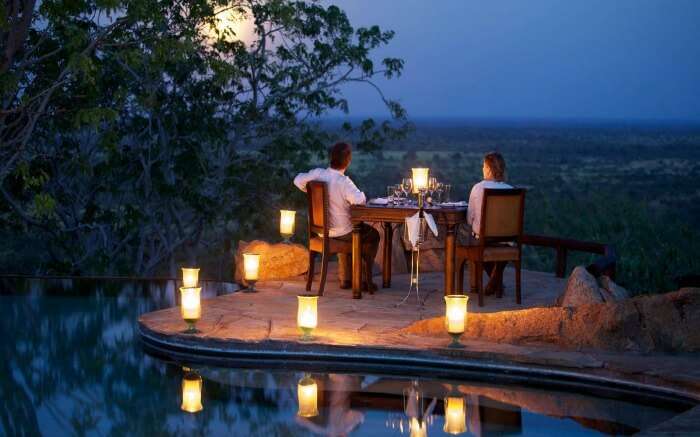 If you dream of getting freakish wild amidst the fancy game viewing in the forests of Africa, this is for you! Planning a safari honeymoon is very much your cup of tea. So, as your day comes close, make sure you have all the details to plan a crazy escape to a place that is far from the civilization, thronged by lesser people, and surrounded by dense woods & wildlife. The experience of such a safari honeymoon is unprecedented and remarkably romantic.
Here are all the whats, hows, and wheres of a safari honeymoon that you need to know!
What is a safari honeymoon?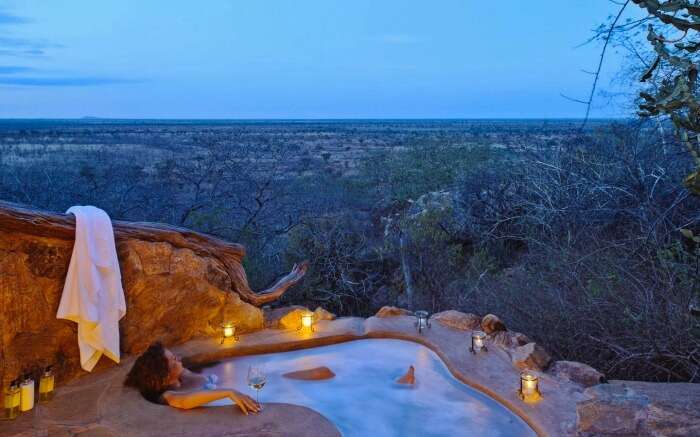 An ideal honeymoon is about romantic views, laid-back retreat, cozy atmosphere, and secluded hideout. But a safari honeymoon is one in which you bathe in an infinity pool & sip on the bubbly while watching the wildlife in their natural habitat, ride on a horse, watch the sun go down from a hedge, and sleep under a starlit sky. Basically, you embrace the luxuries and love in the wilderness on a safari honeymoon!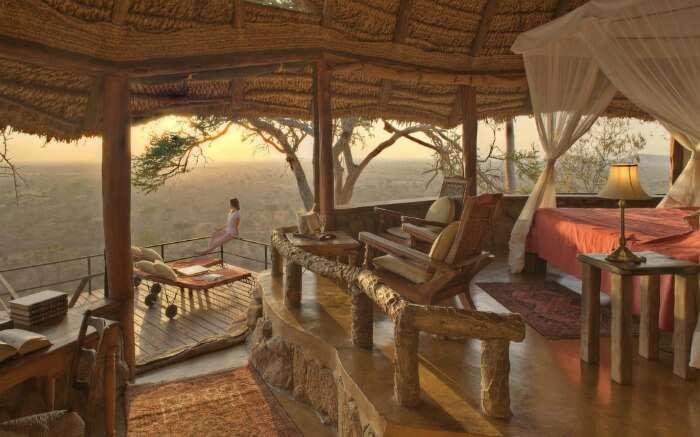 Nature makes for a perfect sojourn for the newly married couples looking for thrill and adventure on their dream date. Dense woods and spellbinding nature might suffice for the perfect beginning of a honeymoon. But to add a dash of romance, luxe stays and intimate surroundings matter. This is where the safari honeymoon resorts come in and do wonders to your thrilling yet romantic escape.
What kind of couples should take a safari honeymoon?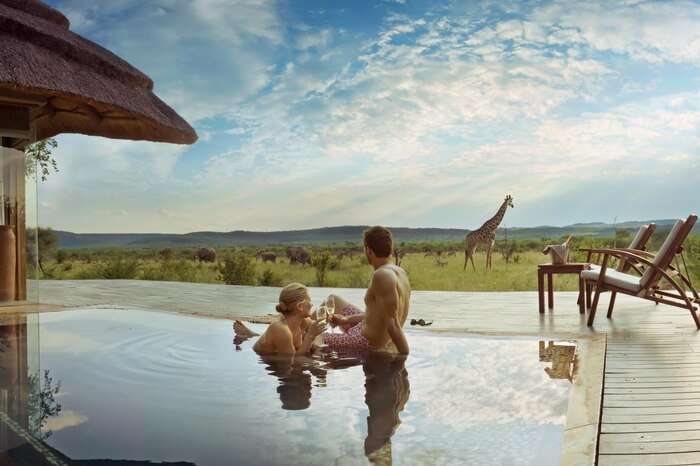 A safari honeymoon is for couples who love wild nature, wild life, and some wild adventure. Also, since most resorts offering such adventurous & luxurious stays charge quite a lot, you got to have a fairly high budget for your honeymoon. The average tariff per night could go up to $1000 per person.
What are the best romantic experiences you can have on a safari honeymoon?
1. Enjoy an al fresco breakfast with your partner, the views will blow your mind!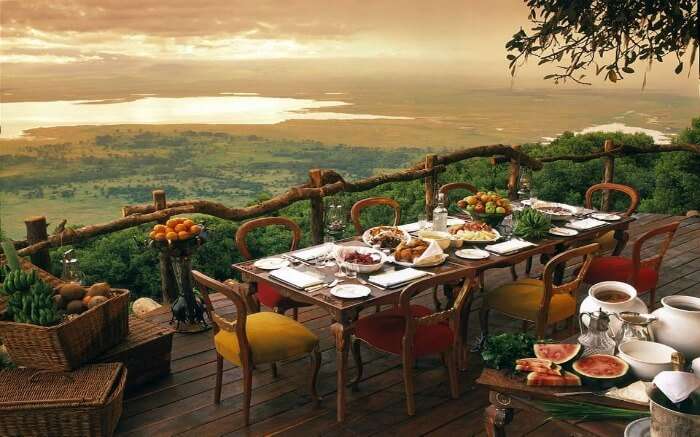 2. Go game viewing – the most thrilling experience of them all!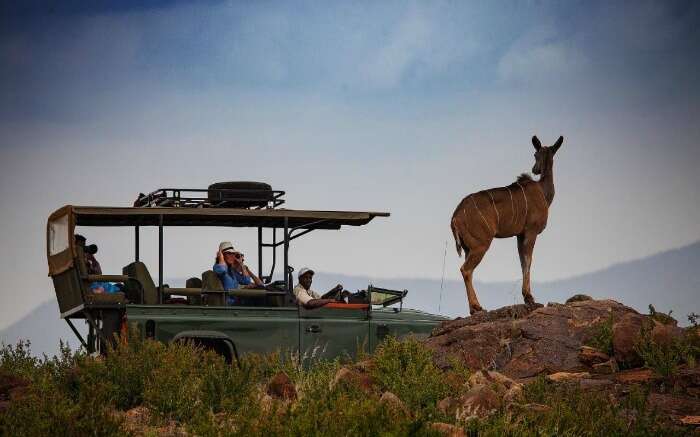 3. Feel the magic in air as you take a hot air balloon ride and fly above splendid nature & wildlife of Africa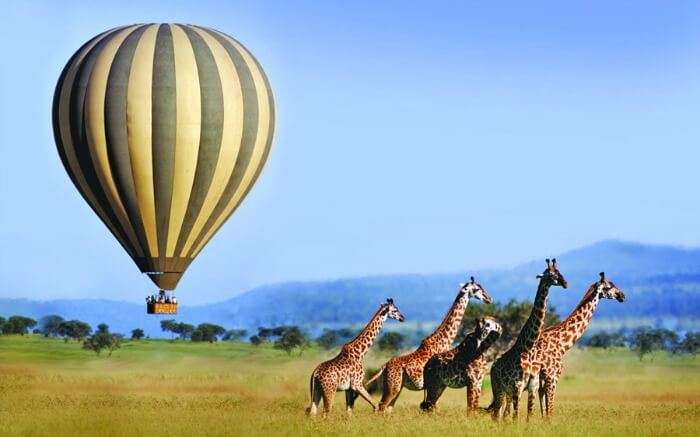 4. Enjoy a sensuous date in the open and see the sun go down while you hold your beloved in your arms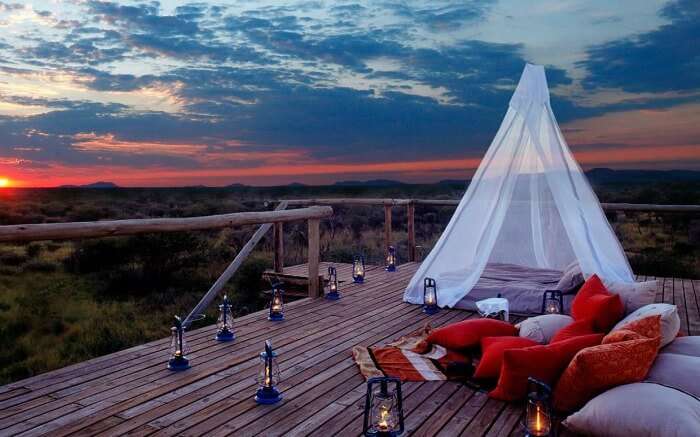 5. Spend a night in the lovely outdoors and weave dreams of love while gazing at the twinkling stars in the sky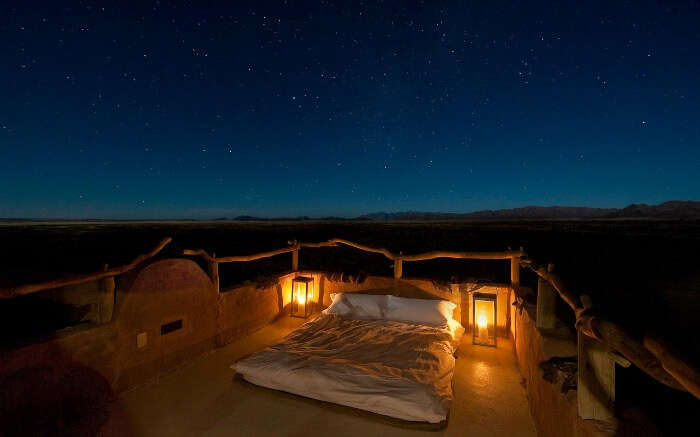 Which are the top safari honeymoon destinations in the world?
The African continent has all the major safari honeymoon destinations in the world. With all the exciting setup and game viewing experiences, honeymoon safari couldn't get better in the African land. Iceland in Europe is a newbie – Let's check 'em all out!
1. South Africa – A romantic date in the wild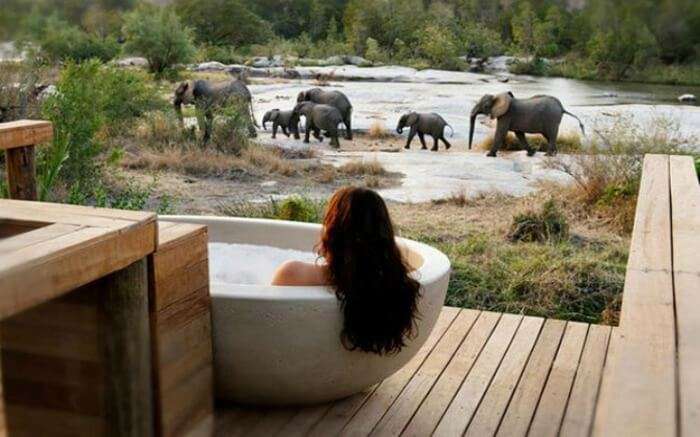 Honeymoon in South Africa is a bliss wherein the adventurous lovebirds get to experience the best of untarnished nature and the diverse wildlife. A romantic bath in one of the rock pools, a stay in one of the super comfy jungle lodges, game viewing of the Big Five – African lion, African elephant, Cape buffalo, African leopard, & rhinoceros – in the jungles, an exotic champagne bath, and spectacular views of the water hole make the safari honeymoon in South Africa a memorable endeavor.
2. Botswana – Cosy comfort amidst lush green nature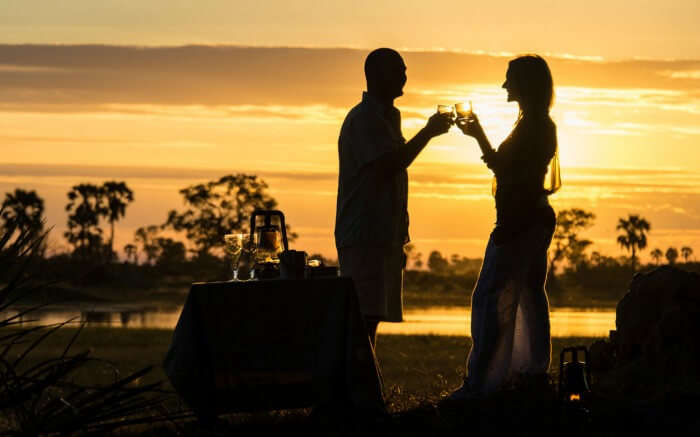 Botswana has ample romantic experiences for couples looking for a different experience in the wild. Lodges around Okavango Delta are specially curated to make a lasting impact on the honeymoon couples. Kalahari and the Makgadikgadi Pans, being among the top magical places in Africa, feature the best of African honeymoon.
Spend a night under the sky in Kalahari desert, cross the salt pans on a quad bike, ride over a delta in a helicopter, and spend a night on a Delta Island; there's a lot to do to keep you indulged on a honeymoon.
3. Tanzania – The best of mountains, beaches, and game viewing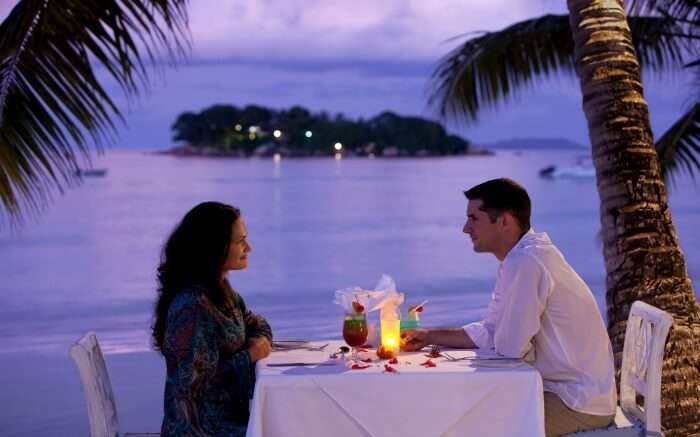 If you are a couple who wants to get a feel of being the last couple of the planet, Tanzania is the place you should go to. Boasting of some of the remotest areas in the African land, Tanzania is the place to take care of your whimsical desires. Head to Gol Mountains, visit Mkomazi Reserve, take a leisure walk along the Ngorongoro Crater, plan a secret safari far away from the civilization; Tanzania presents everything that a honeymoon couple longs for.
Tarangire, Manyara, Ngorongoro, and Serengeti Safari are perfect for fantastic game viewing. Secluded and untouched, these places are every honeymooner's dream destination.
4. Kenya – Soak in the best of rolling plains and wildlife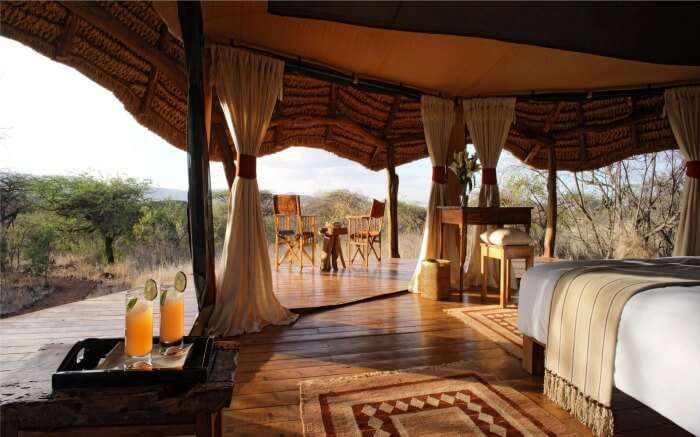 Located in East Africa Kenya is a sub-Saharan country, ideal for a safari honeymoon. Places like Masai Mara along with Samburu, Laikipia, and Mera make for perfect trail for a romantic honeymoon in Kenya. Thanks to the rolling plains and the wildebeest (related to the family of antelopes), they continue to amaze. The white sand of the secluded beaches looks exotic, while cozy safari lodges & camps make it a perfect package for honeymoon couples.
To add to the beauty of the safari honeymoon, the Great Rift Valley passes through Kenya. Sleep under stars, spend a day out at Wasini Island, and venture the remote parts of Masai Mara. That should be too much of awesomeness for you!
---
Planning your honeymoon but confused about where to go? These honeymoon stories help you find your best honeymoon trip ever!
Real honeymooners. Real stays. Real opinions to help you make the right choice.
---
5. Zambia – Wild & wonderful!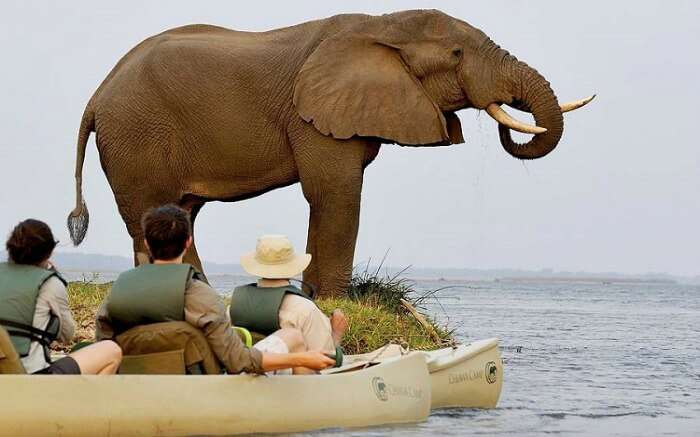 Zambezi National Park, plains of Kafue, and magical Victoria Falls; the names sound good enough to give you an insight into the kind of exciting safari ride it is going to be. South Luangwa is the place where you get to sleep under stars with your beloved; unfazed, without any obstruction.
A day out with the lions along the Victoria Falls, balloon safari over Kafue, and sights of the wildebeest migration in Liuwa, and a night in Luangwa village are some of the highlights of the honeymoon safari in Zambia. Looks good enough, doesn't it?
6. Iceland – Romance in the glaciers and lagoons!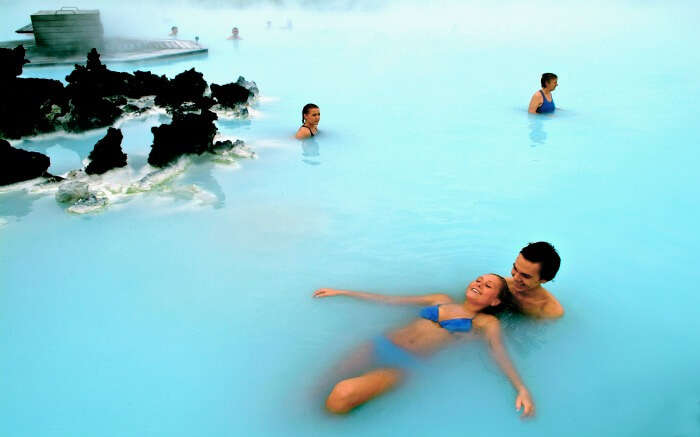 Too much of Africa and its wilderness for you? It's time I let you on something cool, fancy, and more comforting to the eyes. Iceland has come up with honeymoon safari that makes you drool over the idea of a honeymoon there. Take a romantic dip in the Blue Lagoon, experience the best of the nightlife of Reykjavik, take a tour of the Golden Circle on a private jeep, and go snowmobiling on the Langjökull. Iceland is the fanciest place on the Earth to plan a dreamy safari honeymoon.
Which are the best safari honeymoon resorts in the world?
A stay in these best safari honeymoon resorts makes for unforgettable moments and unparalleled experience.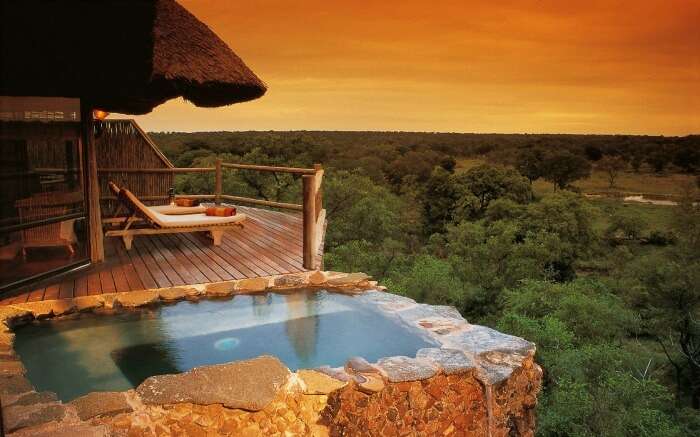 1. Kirkman's Kamp Sabi Sand Game Reserve, South Africa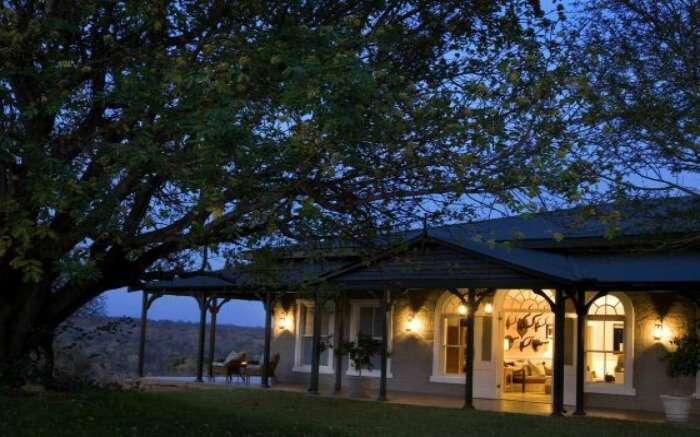 2. Saruni Samburu, Kenya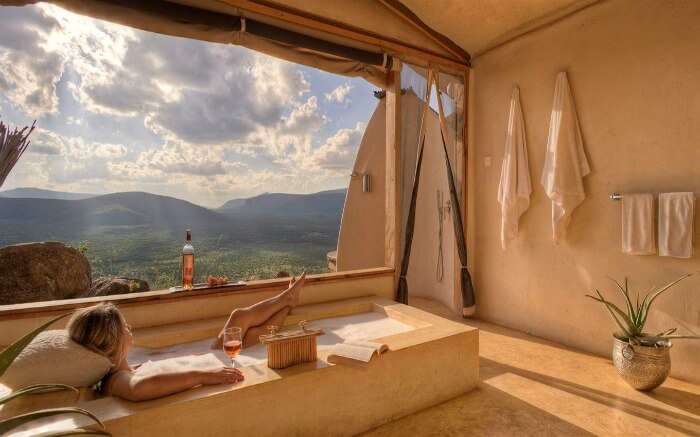 3. Belmond Savute Elephant Camp, Botswana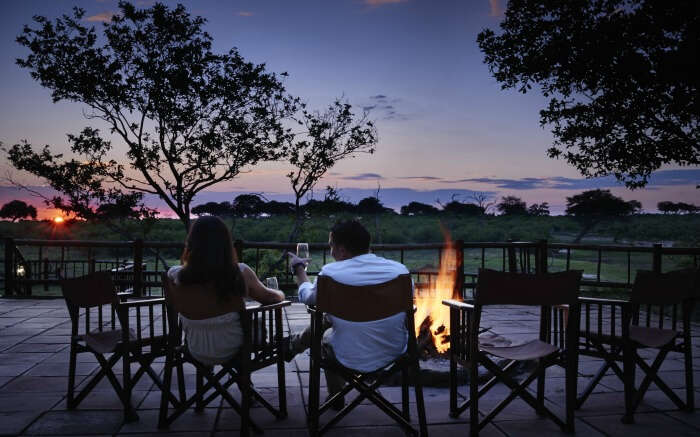 4. Andbeyond Ngorongoro Crater Lodge, Tanzania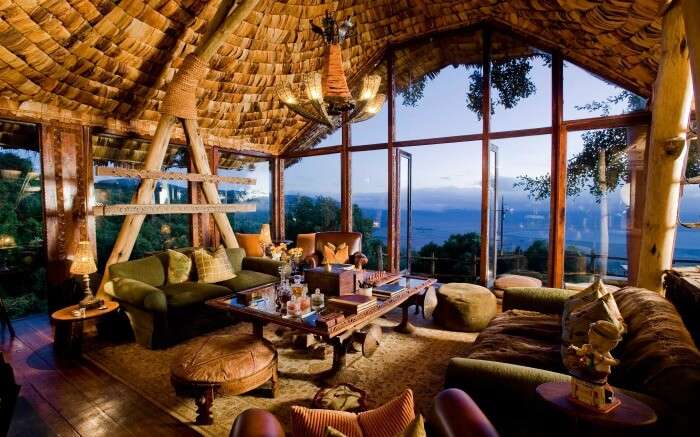 5. Hotel Borg, Iceland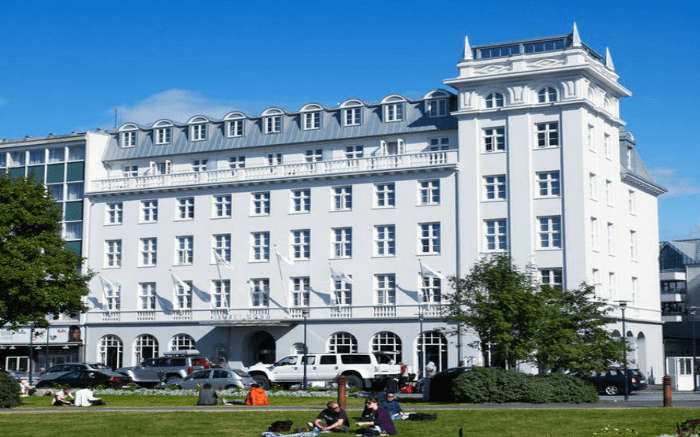 Further Read: Pick From Hottest Honeymoon Trends To Explore Offbeat Themes & Unique Ideas Of Romance
Are you ready for some wild-wild love; or, to put it in a slightly subtle way, romance in the wild? And this is only one of the many upcoming trends for a honeymoon vacation.
Frequently Asked Questions About Safari Honeymoon
Which are the best places in the world for a safari honeymoon?
Depending on the kind of experiences that the couples are looking forward to, there can be many places in the world that serve as the best destinations for a safari honeymoon. Kenya, Botswana, Iceland, South Africa, are just a few to name.
Which is the most famous place in the world to experience safari honeymoon?
Whether you want to enjoy the romantic views, experience a laid-back retreat, relax in a cozy atmosphere, or just looking forward to a secluded hideout, the most famous place in the world is that of South Africa. However, Iceland can also be a great choice for an offbeat experience.
Which are the places in India where the couples can enjoy safari honeymoon?
While India offers a diverse wildlife experiences for all travelers alike, the honeymooners can head to some of the best places like that of Jim Corbett National Park, Bandhavgarh National Park, Ranthambore Wildlife Sanctuary, and so on to enjoy the best of safari experiences in India.
Which are some of the best resorts in Africa for a safari honeymoon?
Saruni Samburu in Kenya, Kirkman's Kamp Sabi Sand Game Reserve in South Africa, and Andbeyond Ngorongoro Crater Lodge in Tanzania are some of the best resorts in Africa that offer a lot of romantic experiences suitable to indulge on a safari honeymoon.
What is the best time to go on a safari honeymoon in South Africa?
The dry season in general is considered to be the best time to experience the best of safari in South Africa. However, the season also seems to be an apt time to plan a safari honeymoon as the weather is pretty moderate throughout the months from May to October wherein the days are bright and warm and the nights are breezy and chilly.
Is Kenya better for a safari honeymoon or Tanzania?
While both the countries have their own charm, Tanzania offers a bigger space to explore whereas Kenya is rich in its experiences. However, Tanzania being an affordable destination, can be explored on a lighter budget as compared to Kenya that enjoys a better infrastructure in terms of traveling and safari honeymoon.
---
Comments
comments