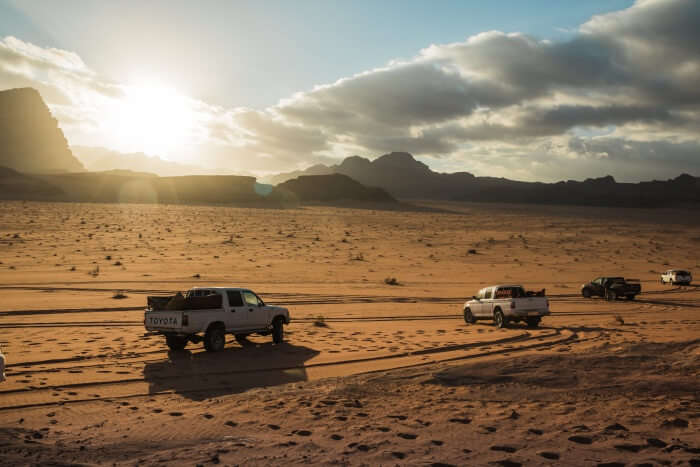 You can never afford to say no to enjoying some great scenic views in Jordan, a desert area that can give you the amazing opportunity of experiencing a safari while exploring the desert! The safari here ensures you have an exceptional experience in the deserts, giving you the complete exposure and feel of being a nomad, hence, you should be assured that you'll have the time of your life while going for a safari in Jordan!
Best Safari In Jordan
It time to say goodbye to all the heat and beauty issues, as this one experience at the place, Jordan can help you make innumerable memories! Scroll down, read and pick for yourself the best, which can help you satiate your desire for some fun and thrilling moments!
1. Wadi Rum Safari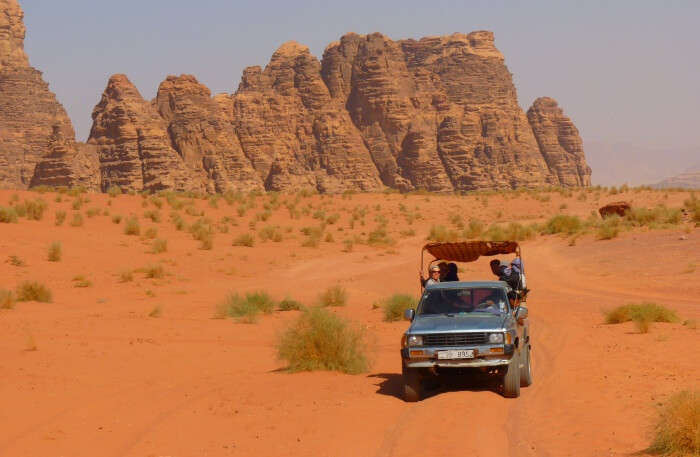 The place is untouched by human and his interfering spirit. You can find the things here as the nature has created. Get yourself involved in this nature therapy and get to glare at what Majesty has created in His time! The mountains reaching heights of 12,500 metres, are a serious challenge for the mountaineers and are also the reason of great fun and excitement! The place being popularly called as "Valley of the Moon", was made headquarters during the World War I! If you are allergic to dust, we recommend carrying your medicines for SOS condition. Still persist you to never miss this golden chance of experiencing the Wadi rum jeep safari!
Highlights:
A guide who can explain things in a clear and understandable language.
Pictures are always a yes, if taken with pre sought permission!
Must Read: Dead Sea In Jordan Is A Traveler's Paradise In The Middle-East
2. Road Trip Through Jordan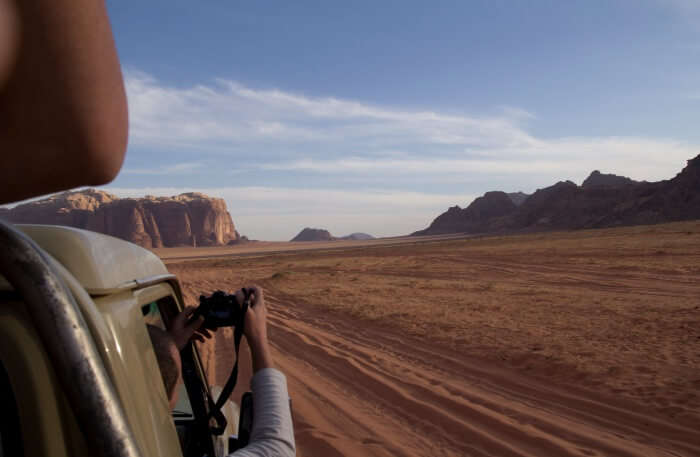 Get on with your amazing experience by kicking off one with a day touring of Jerash! Get to explore the city well, before entering into city, choose Amman for your relaxing night stay. While being on the Jeep Safari, you can explore and know as much as you want, about the lost city of Petra. Are not these things, all set to get your curious traveler inside, all hiked up!
Highlights:
All the three courses served are well made with handpicked traditional and hygienic spices, which you will surely relish!
The stays in desert safari in Jordan are specially designed to bring your best and luxurious comfort!
Suggested Read: Nightlife In Jordan: Experience The Lesser Known Side Of Jordan
3. Camping Along With Sightseeing In A Jeep Safari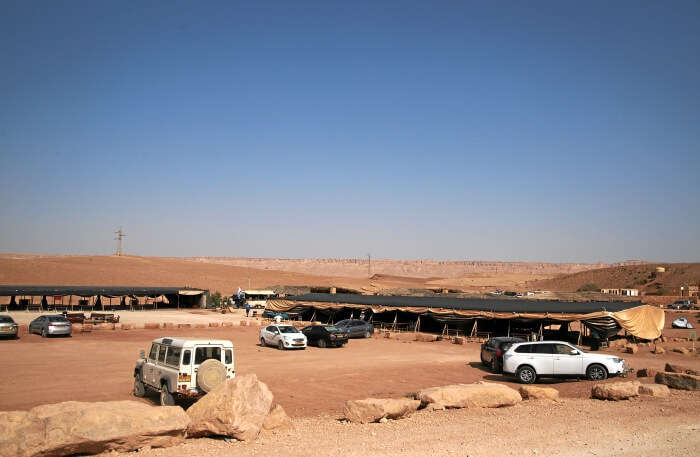 Imagine, how fun it would be, when you get to witness the place and the monuments, all in real. The feeling is so real when you get to experience these things. The desire of having Bedouin tea and dinner will make you feel satisfied with the taste but the hunger would not easily die down!
Highlights:
The friendly guide makes sure, all your FAQ(s) regarding Jordan is surely answered.
No Booking fees applicable.
The food is made with great care and amazing recipes from forefathers are used to being the genuine taste.
Suggested Read: 15 Best Hotels And Resorts In Jordan For Every Type Of Traveler
4. Wadi Araba Desert

Get to know the essence of Jordan while being in one of the Safaris. The open jeep would get you make a deeper insight into the life of Bedouins. The experience of drinking tea, talking and sharing the culture while getting to know theirs is a great pleasure! The place is a sure fun, which could even make you feel being on a national geographic channel, as the experience and the nature is so live and sincerely amazing!
Highlights:
Can purchase some beauty products on your way like creams, or even the traditional printed scarves!
Jeep safari, lets you visit a lot in the shorter time span!
The food is made with great care and amazing recipes from forefathers are used to being the genuine taste.
Suggested Read: 8 Best Places To See In Jordan That You Simply Can't Miss [Infographic]
5. Desert Moon Camp at Jordan Safari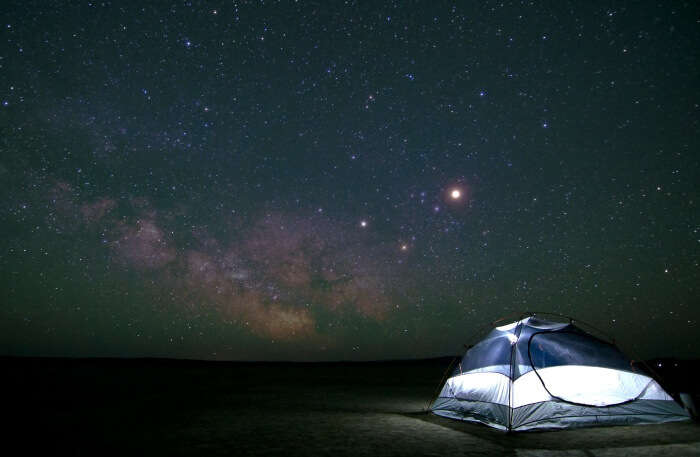 This one is surely in the heart of Wadi Rum only. This one is more inclined to provide the visitors with more of fun loaded activities. You will not only roam in the desert here and there, but also you get to enjoy some games, quiet times and interaction with other fellow tourists as well!
Highlights:
If you are lucky, you can even see the stunning Milky Way.
Wake up early and get to see the desert safari, camel, in all the natural way!
Experience more fun than ever before by being involved in the amazing activities, camp setter plans for you!
Suggested Read: In Photos: Top Tourist Attractions In Jordan
6. Wadi Rum Camp Fire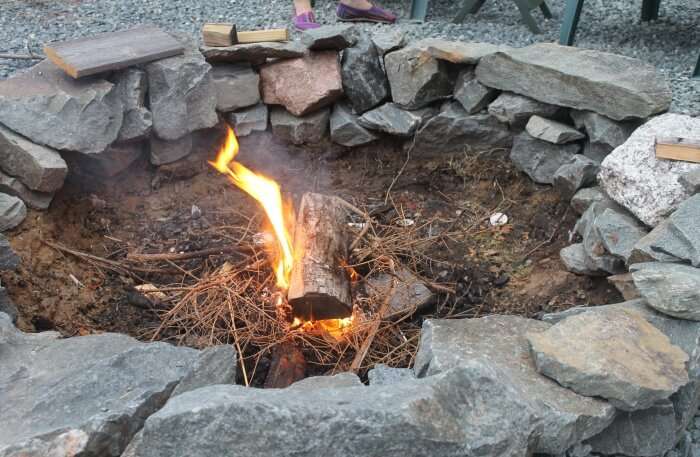 The tour has so much within, that we are sure you would definitely need some professional guide to help you soak as much as possible. The time in the deserted land of Wadi Rum has so much in store. Ranging from the lone stories to the various hidden facts, all these can be both thrilling and exciting at the same time! We promise, you would never regret hiring a professional guide to be with you. They will just keep pouring and who wonder, you might one story for yourself too while creating cherishable memories here!
Highlights:
A professional guide would help you, get facts better.
Get to see real Bedouin life!
Experience more fun than ever before by being involved in the amazing activities, camp setter plans for you!
7. Wadi Rum At Night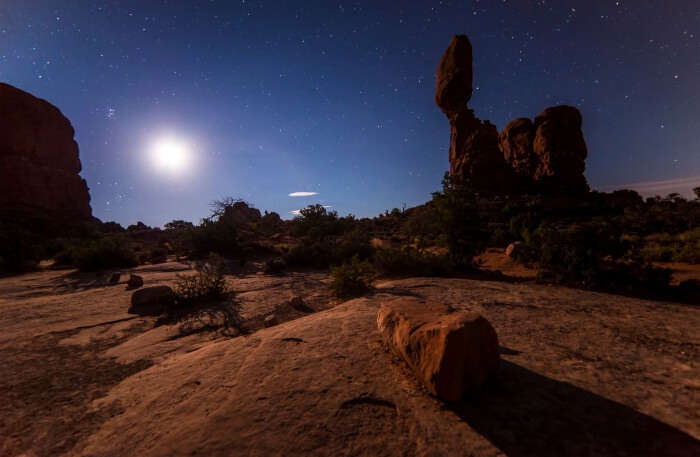 The Wadi Rum at night is a sure lit up sky, making you remember all your majestic and wonderful life moments! We don't want you to miss any of such moment and so, recommend carrying your medicines for SOS condition. If you want to miss the golden chance of watching the sky at night, which lit up Wadi Rum with thousands of star, we recommend you to hire a professional guide!
Highlights:
Get to see the most beautiful scenic view of Wadi Rum at night making it one of the best safari in Jordan
Get to taste some of the delicious and tasty Bedouin food and experience their culture in real and exposed real way: all this on this amazing trip!
Get the beautiful pictures clicked, which would make you feel standing right the net of stars!
Further Read: 10 Vibrant And Lively Hostels In Jordan For An Amazing Vacation
If you prefer adventurous traveling experiences, then safari in Jordan will offer just what you would need from a trip. The above-mentioned places for safari will be enough to help you create lifelong memories. So, stop thinking and pack your bags for an amazingly adventurous trip to Jordan.
---
Looking To Book A Holiday Package?
Book memorable holidays on TravelTriangle with 650+ verified travel agents for 65+ domestic and international destinations.
---