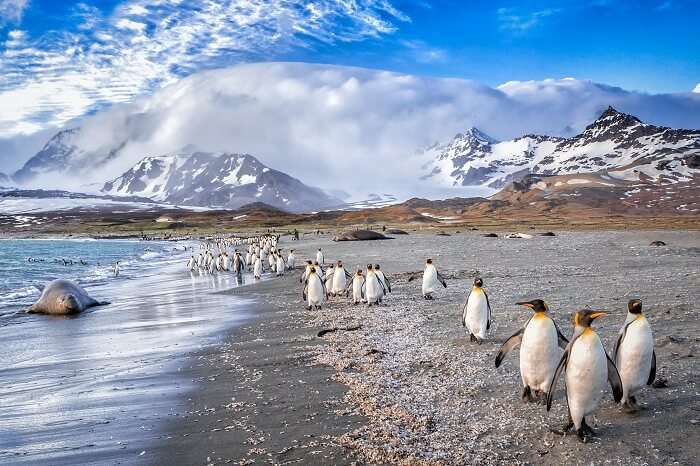 Saunders Island is one of the hundreds of islands of the archipelago on the Southern Ocean which is the Falklands. Therefore, planning a tour to the Saunders Island can be an arduous task. Owing to the fact that there are so many islands spread across the same area, it seems quite exciting to be on water and land simultaneously.
For the adventurous souls who want to try out something new and go beyond the pristine beaches, Saunders Island is one of the best places to head towards this year. And just in case it's your first time, this handy guide will be your ultimate saviour.
Best Time To Visit Saunders Island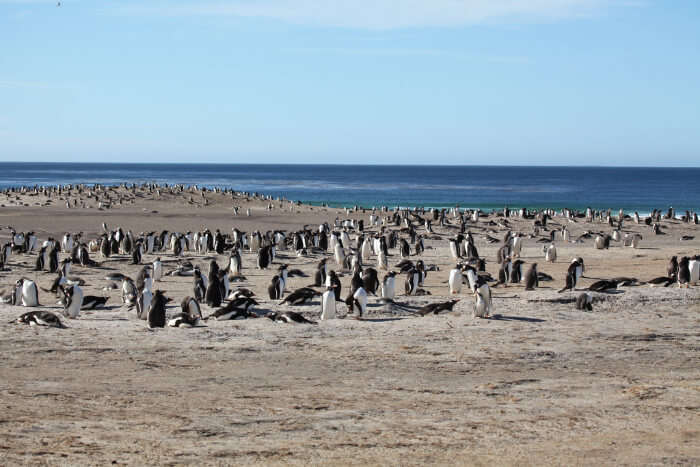 Since Saunders Island is located near the poles, it is very likely that the place will be colder. The average temperature is around 9 degree Celsius. As already mentioned, the island is inhabited by penguins mostly.
The tourists mainly visit the place to watch the penguins. Therefore, if you are planning to visit the island, then you should know the best time to visit the same. The most favorable time is October till March.
The two most prominent variations of penguins, which are likely to be seen during this time, are macaroni and rockhopper. Sometimes, they even stay till April in the Saunders Island in Greenland.
There is another variety of penguin, called the gentoos, and these are available all the year round. Therefore, even if you plan your visit in an odd season, say in the months of July, you will definitely be able to see the gentoos.
Must Read: 10 Places To Visit In United Kingdom That'll Make Your Trip More Classic That You Had Imagined
How To Reach Saunders Island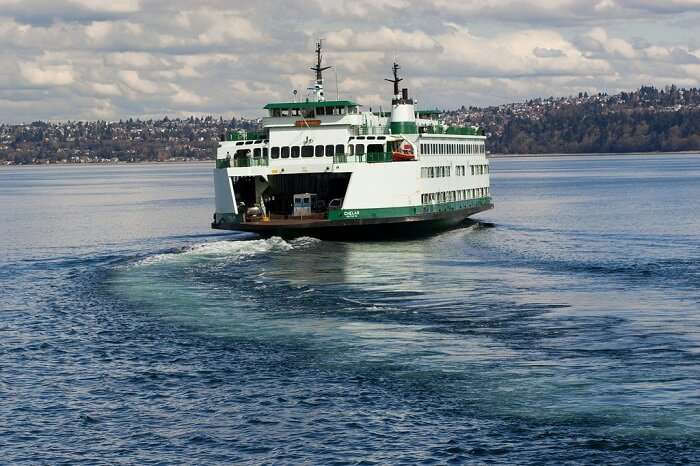 It might seem difficult when you think of an island, which is in the middle of an ocean, and you are trying to reach there. However, it is not the case in reality and you can refer to the Saunders Island map. Reaching Saunders Island is easier than what it seems at the first place. Flight is the most convenient option to reach the island. A Falkland based company is there to assist you with the traveling services. There is a flight service from Santiago every Saturday operated by LATAM, which returns the same day. You can also avail the UK flights from Brize Norton in Oxfordshire, which work twice in a week to the Saunders Island in Greenland. Apart from flights, there are cruise ships too, that will help you reach the island conveniently in no time.
Saunders Island Map
What To Do At Saunders Island
Birds are an exclusive attraction at Saunders Island. Therefore, if you are here, then be ready for a grand witness of various types of birds, especially penguins. While the human population is limited to only 4 or 5, the population of the birds has been soaring to a sky-high limit. Therefore, once you reach here, you can get yourself involved in the following activities listed below:
1. Admire The Wildlife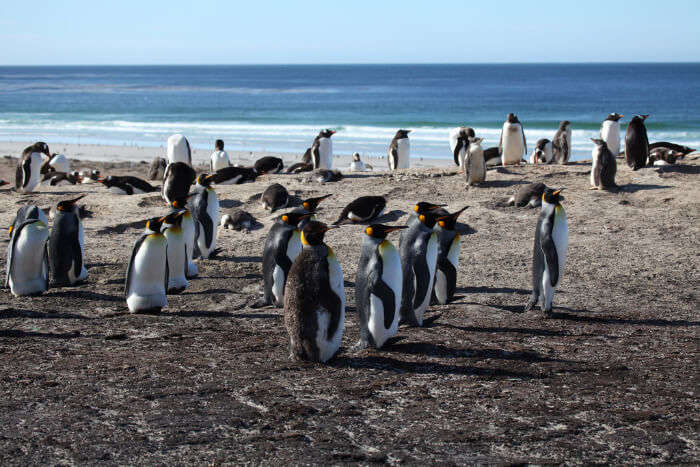 Wildlife is open and free, so go out and walk around the island to discover and experience every bit of it. You can take a good stroll on the beaches of the island at any time owing to the pleasant Saunders Island weather. Watch the birds engaging in their various day-to-day activities. The aqua-green Ocean and silvery sand team up to give the most extravagant sight right in front of you.
Suggested Read: 10 Top Things To Do In United Kingdom For A Fun-Filled Holiday Experience
2. Hear The History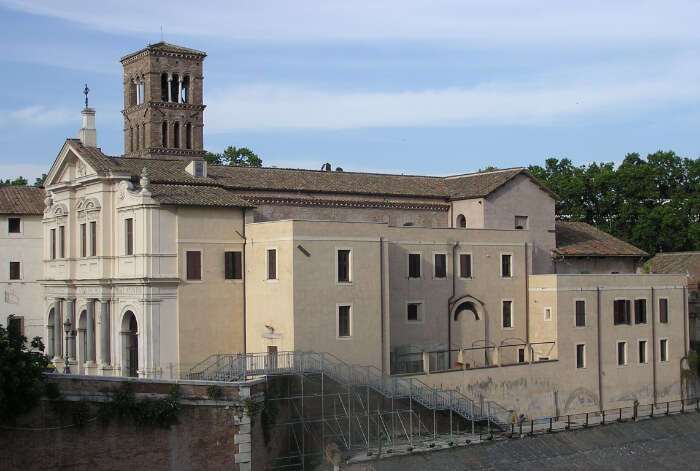 No wonder, if you watch the place keenly, or give a second thought about it being deserted, you are likely to come across a marvelous piece of history about the place. Therefore, if you look around, you can find various museums and abandoned places in the region. The Dockyard Museum, the iconic Whalebone Arch and the Christ Church Cathedral, are a few historical remains in the region, which are worth watching in Saunders Island in Greenland.
3. Air Adventures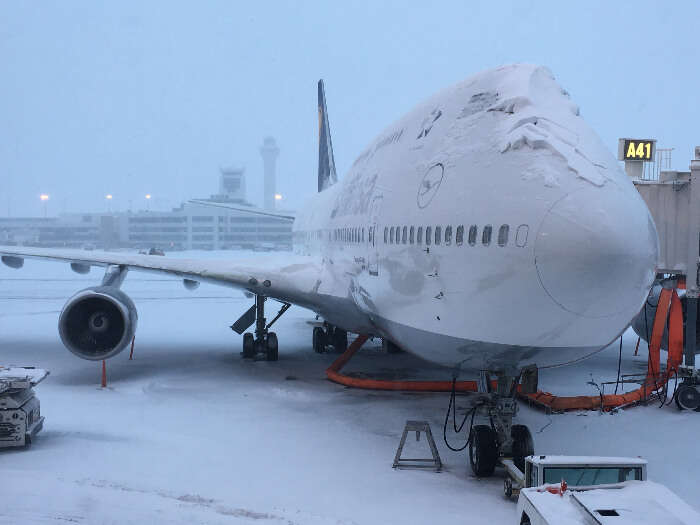 Travelling on the island itself is quite exciting. You can avail any of the three modes of transport; air, water or air and enjoy the sceneries of the place. The boat journeys to the tiny islands are the most enticing activities you can do here because of the preferable Saunders Island weather. Flights are also a great option as you can a get an aerial view of the whole area at once. You can also try riding a local craft and visit the markets near Stanley, which is the capital region of the island.
Suggested Read: 10 National Parks In United Kingdom That Will Bring You Closer To Nature
4. Explore More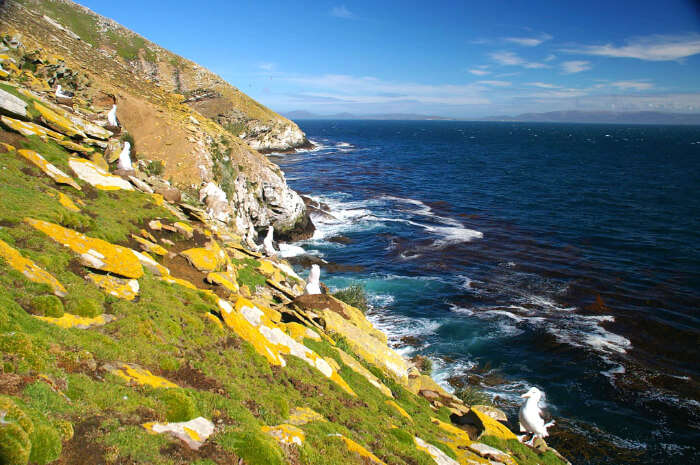 As already mentioned that the archipelago consists of around 700 smaller islands as shown in the Saunders Island map, it gives you a chance to explore more of those islands as well. The two main islands are East and West Falklands and most of the population lives there. There are beaches and a little vegetation too in some areas, which are highly preferred by tourists as convenient destinations to look for.
5. Try New Food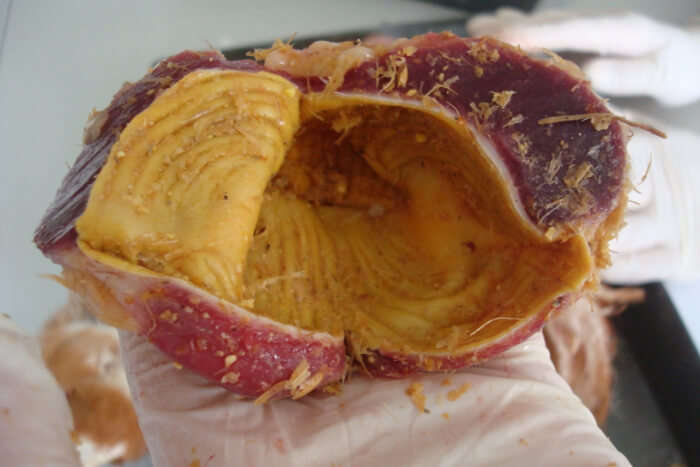 Food delicacies are also quite promising here, as you can get a variety of foods here. Although it might seem weird in the first that a place with such less population will have good food, Saunders Island has some of the best foods in town. 'Smoko' is the best attraction here, preferred by a number of tourists. It is a platter mostly about baked cakes, cookies, and several other delicacies.
Suggested Read: 10 Best Places To Visit In Manchester For A Great English Holiday
6. Night Out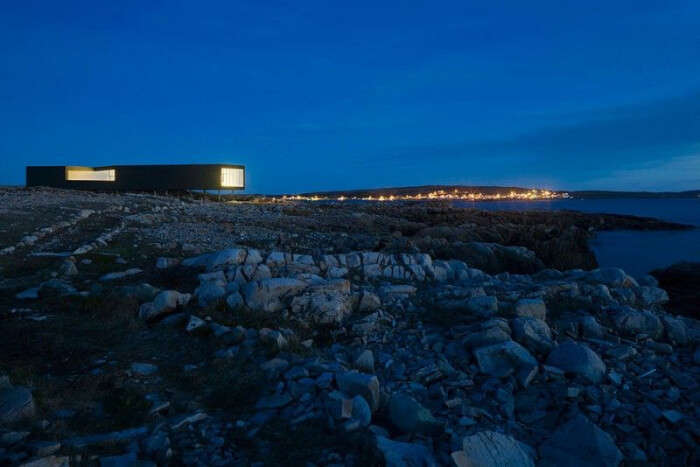 There are several pubs, cafes, and restaurants, which have common delicacies like the dishes of mutton, beef, goose, lambs, squids, and many more variants. Stanley is the capital region for all these reasons, which makes it worth visiting. You can savor all these items to your heart's content. No worries, if you are a vegetarian because Saunders Island has special cuisines for the vegetarians too.
7. Warming Drinks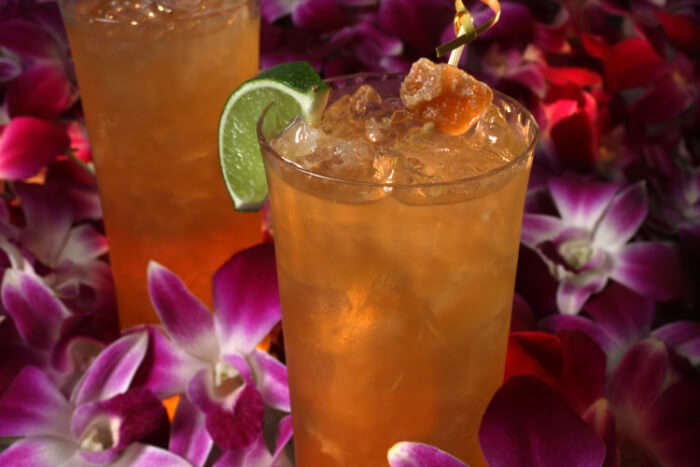 Teas, hot chocolates and coffees are also available here. It is surprising to know that a place so far away from the normal habitat of humans has these kinds of facilities. Being backed by the growing demand of the tourists, this place is growing in popularity as well as its services. 'Hot toddy' is a drink, which is composed of rum, sugar and hot water, is becoming popular nowadays. Alongside, 'peat cutter' and 'rockhopper' are also good in taste in the rookery Saunders Island.
Suggested Read: 10 Best Day Trips From London To Explore This Extravagant Capital City In England!
Where To Stay At Saunders Island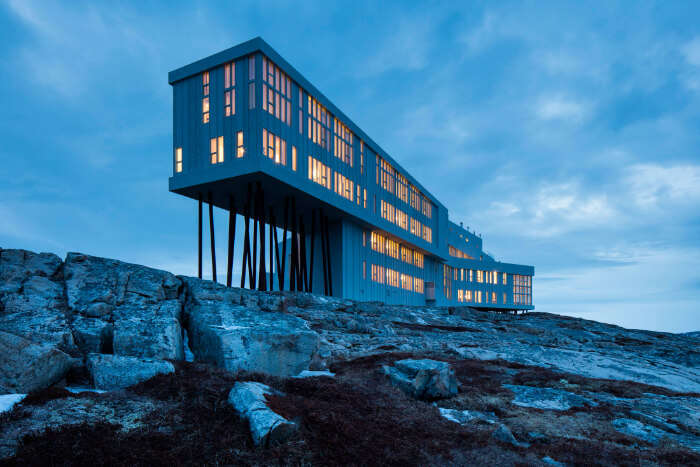 Hotels are the best accommodation facilities to avail at Saunders Island. Therefore, it is better to get the information beforehand while planning the trip. The map as well as the transportation details are important factors that need you to assess for an easy travel.
There are various hotels at Saunders Island for all budgets. Five-star hotels are good for Saunders Island Falklands accommodation. The hotels are equipped with the necessities and are located at convenient locations.
Tips To Remember While Visiting Saunders Island
When you plan your visit and stay at the rookery Saunders Island, there are a few things that you need to keep in mind. The following list jots them all.
Firstly, selecting the most feasible way to reach the island is an important thing when you want to travel to the rookery Saunders Island.
Since the island has a very less population, it becomes important that you plan your stay ahead or at least gather relevant information beforehand, so that you do not fall prey to any unwanted situations.
It is also important to carry proper clothes, which are comfortable as well as sweat absorbers to suit the Saunders Island weather.
Cash is also an important factor, and you should carry enough of it while travelling. These islands are not equipped with ATMs, therefore it is very important that you have adequate cash for your expenses.
To sum it up, Saunders Island is a highly recommended place to be added to your bucket list. The place houses the most vivid flora and fauna, especially penguins. In addition, it offers delectable food, great beaches and awesome weather.
Further Read: The Cairngorms National Park: A Scintillating Scottish Experience Amid Nature
Overall, it is a great holiday destination, away from the common humdrum of life. Then why wait anymore! Don't miss out on these exotic group of islands this vacation along with taking that long waiting international trip with TravelTriangle
---
Looking To Book A Holiday Package?
Book memorable holidays on TravelTriangle with 650+ verified travel agents for 65+ domestic and international destinations.
---