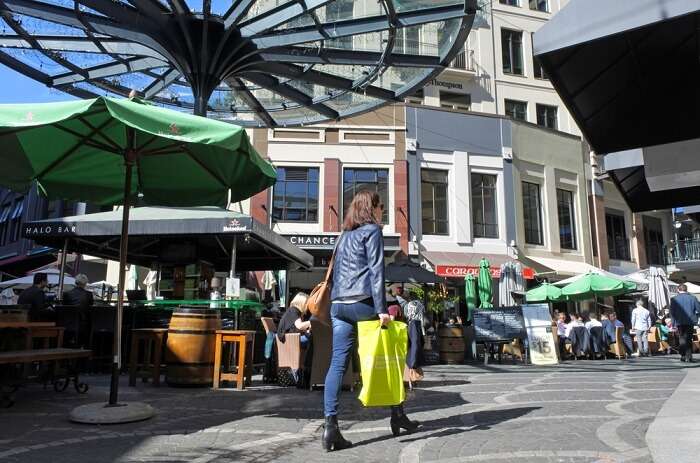 Auckland is one of those places one just keeps hearing about. Located in the almost mythical land of New Zealand, the country is already famous for its almost incomparable beauty, filled to the brim with rolling grass meadows and sights to see. The city, while certainly not being the capital of the country, is the most populous city in the entire country, and is a major hub for just about anything one can think of. Shopping in Auckland High Street is quite a favorite pastime of many tourists who visit this city.
While Auckland certainly doesn't suffer from a lack of things to see or do, full of amazing activities like bungee jumping, something seen with both apprehension and excitement, and others, one of the most fun things to do in Auckland is going on a shopping spree. Full of different types of markets and malls, one can find just about anything they want to in Auckland.
Top 11 Places For Shopping In Auckland
Keep scrolling to find out more about our Top 10 picks for the best Shopping Places in Auckland. While shopping in Auckland Airport, one can find a quite large collection of apparel, snacks and lots of other things!
1. Britomart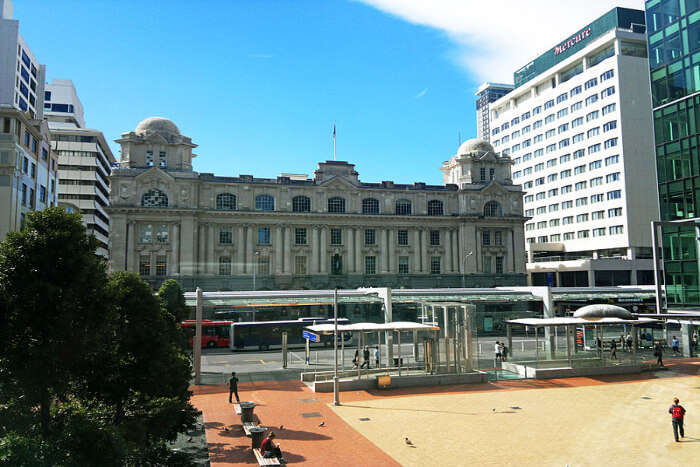 This is one of the most colorful destinations you'll find in the entirety of Shopping in Auckland City. With shop windows decorated with the seven shades of the rainbow (and some weird mixtures you've ever seen before!), you will never call this a bland place. This place is quite popular with the locals, as everybody comes here to fulfill each and every one of their wide and varied shopping needs. While not a shopping mall, its even better, as Britomart is a huge marketplace that sells just about anything that anybody can dream of, from apparel and gadgets to even Clay Star Wars Figures!
Must Read: 6 Best Places Near Auckland For Adding More Charm To Your Next Thrilling Holiday In The City
2. Newmarket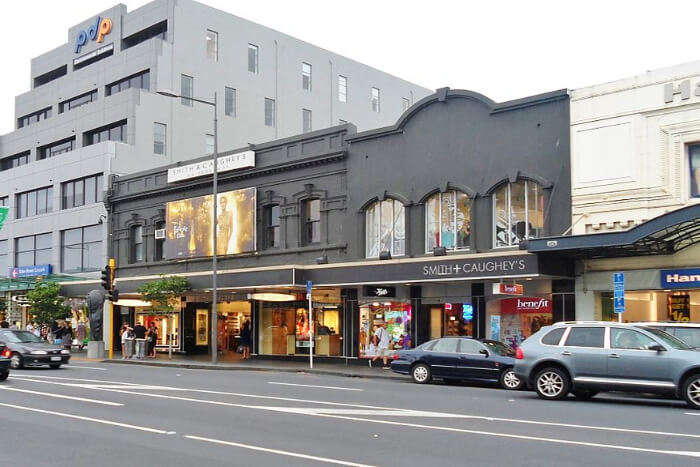 This is doubtlessly one of New Zealand's most fashionable marketplaces, as it has designer apparel made by many brands across the world. Broadway is the choice for anybody who wished to browse from the absolute highs of clothing, and Nuffield being the spot for maybe a new top or that awesome striped skirt by Karen Walker. Variety is in no short supply here, as Newmarket offers just about every single type of garment and apparel one can think of. This is definitely THE marketplace for anybody who has some money to spend and wants to buy from the best brands in New Zealand, such as Zambesi, Karen Walker, and Kate Sylvester.
3. Devonport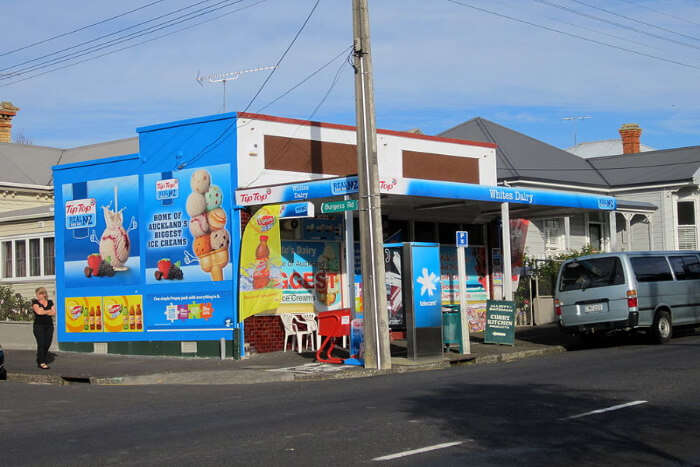 Have one of the best experiences of Shopping in Auckland and can be reached by a quite short but enjoyable ferry ride from downtown Auckland. The building which houses the shops is quite famous as it is a historical building and has served as a marketplace for many years. Devonport is famous in its area as it has one of the most unique and awesome collections and ranges of shops and brands, brandishing elite boutique stores that sell only the best designer clothing, gift shops with every type of souvenir you can think of and jewelry shops that have the best-looking diamond rings!
Suggested Read: 10 Things To Do In Auckland In Winter In 2022 To See A Unique Side Of New Zealand
4. Ponsonby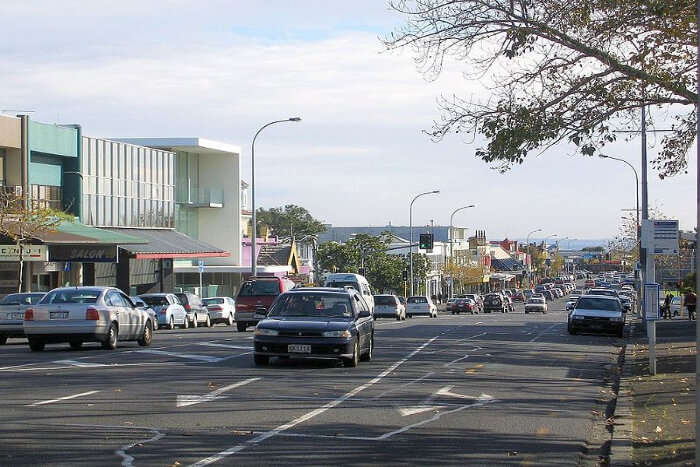 One of the hippest and with-the-times marketplaces in the country, Ponsonby is for those who 'roll with the times', and not only believe fashion to be paramount but worship it. A hip suburb that is famous in Auckland for being one of the best locations for buying the very latest in fashion, Ponsonby is regularly visited by hundreds, as their boutiques and stores display only the best in fashion.
5. Takapuna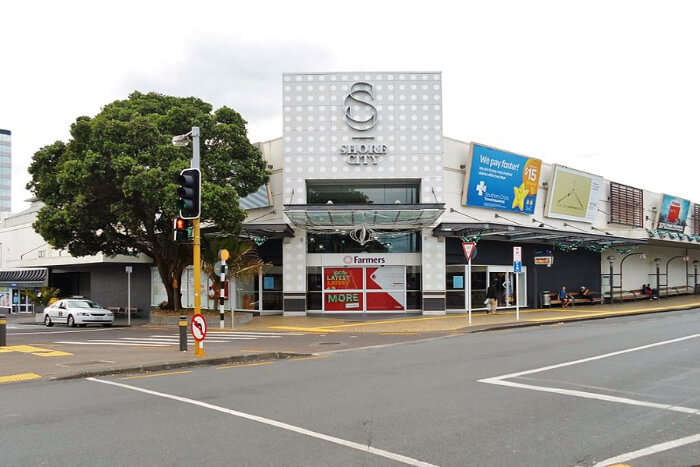 Certainly one of the most exciting markets in the city, you never know what you'll find here. Located a short distance away from Auckland's North Shore, it can be reached by a short 15-minute drive. This marketplace is very unpredictable, as new shops come at will, and disappear almost as fast, with a dazzling range of products being offered at the various stalls, shops, and buildings. Having more than 400 shops, one can find just about anything they want.
Suggested Read: 4 Best Islands Near Auckland To Explore The Beach Paradises Around This City!
6. Parnell

This is one of the places where people who think upmarket go. If you have money to spend, this is the premium destination for you and all your shopping desires. Offering designer decor seldom has seen anywhere else, this is the place where the likes of movie stars go to buy their clothes. Also offering some of the best jewelry in the district, Parnell is famous among the locals for being one of the most upmarket destinations in the town and is also the town's oldest suburb.
7. Queen and High Street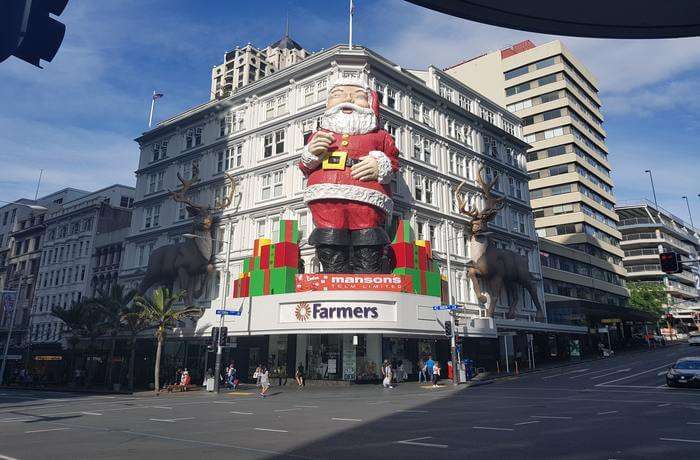 This is one of the most strange combinations of shops, stalls, and markets in the town, as these streets combine the very highs of the fashion industry, featuring ranges of apparel from world famous brands like Louis Vuitton and shoes from Gucci, with common things like pizza, and light brunches on sunny avenues. Lower Queen Street has a dazzling array of shops, with outlets from brands like Hugo Boss, Louis Vuitton, and others.
Suggested Read: Street Food In Auckland: Treat The Foodie In You With The Best Cuisines Of This Charming City
8. Chancery Street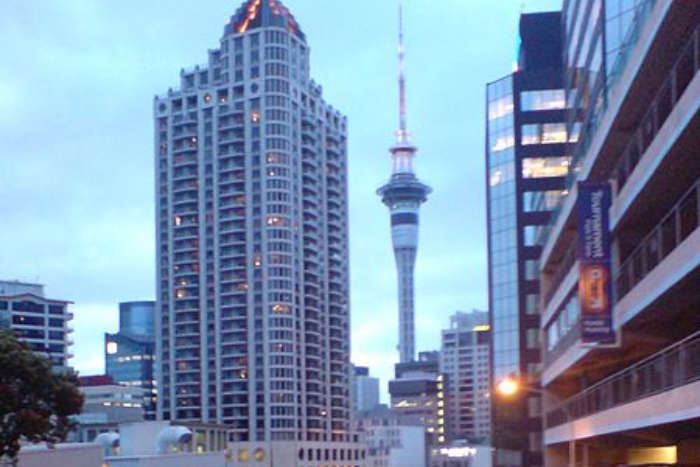 One can have their lunch just minutes away, at Chancery, where the tables and benches create a pleasant atmosphere and are definitely one of the most fun Shopping in Auckland experiences. It is a perfect shopping square in the heart of the city where people come to shop for all kinds of budget and occasion. You will find the outdoor courtyard with manicured shops situated away from all the hustle-bustle in a sophisticated area.
9. T Galleria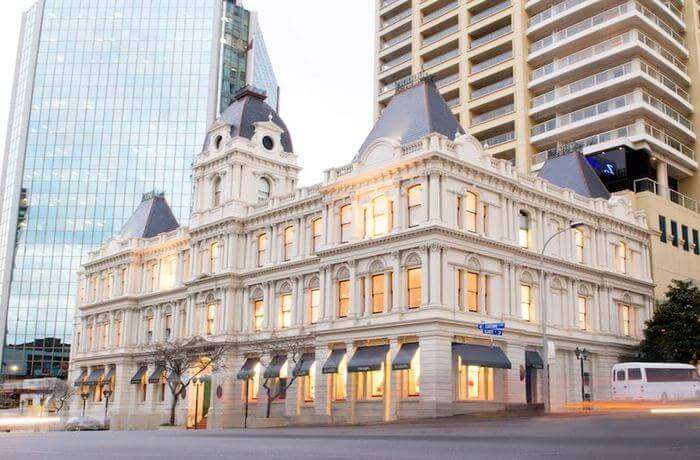 While certainly not being as famous as some of the other entries on this list, T-Galleria is still very popular among both tourists and natives. A shopping mall located in the very heart of Auckland, it is quite popular, as all of its products are duty-free, and thus can be purchased at a much lower price than one can find anywhere else. Found at 22 Customs Road, this mall has some of the cheapest, and yet largest collections of items in the town.
10. Sylvia Park Shopping Centre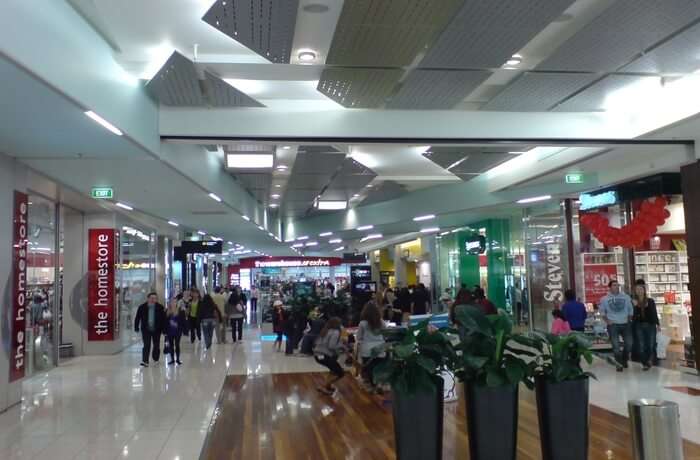 One of the very busiest shopping areas in the whole town, there is a very specific reason for this. Sylvia Park shopping center has some of the best decor ones will find, with lots of sunshine and nature inclined decoration that all contribute to creating the happiest and cheerful atmosphere one can find in the entirety of Auckland. Besides, Sylvia Park has quite a large collection of shops, the combined collection of which is quite big and encompasses quite a lot of things.
Suggested Read: 10 New Year Parties In Auckland You Shouldn't Miss For The World
11. Royal Oak Shopping Mall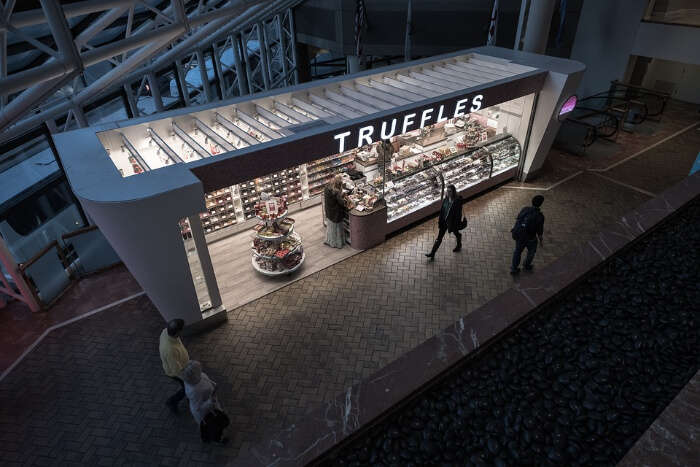 One of the best shopping malls in Auckland, Royal Oak is quite different from the standard shopping mall. Leaving out all the plastic and fake looking decor one usually finds at malls, Royal Oak is all about the experience, as the sheer number of shops is enough to send one reeling, from the second they set foot inside. Found at 691 Manukau Road, this shopping mall has one of the largest and most colorful collections in Auckland, and makes Shopping in Auckland Malls fun again.
Besides the established marketplaces, Shopping in Auckland City Central is also one of the activities that tourists are urged to try out upon arrival in Auckland, as it has a quite large and cheap collection.
Further Read: Auckland Nightlife: Top Party Places In The City To Dance The Night Out
Located in New Zealand, a land that is already quite reputed for being a land of total contrasts, Auckland is famous for many things. Being a city that is completely urbanized and yet maintains a quite sizeable and strong connection to nature, there is no wonder that many people want to see the wonder of Auckland for themselves. Besides the many wonders that Auckland holds, it goes out of its way to prepare for visitors, as there is a dazzling range of activities available for anybody who wishes to have a fun time. If you are planning a trip to New Zealand, there will be no dearth of attractions and experiences in this beautiful country.
People Also Read
Shopping In Christchurch Shopping In Sydney Shopping In Melbourne
---
Looking To Book An International Honeymoon?
Book memorable honeymoon on TravelTriangle with 650+ verified travel agents for 65+ domestic and international destinations.
---