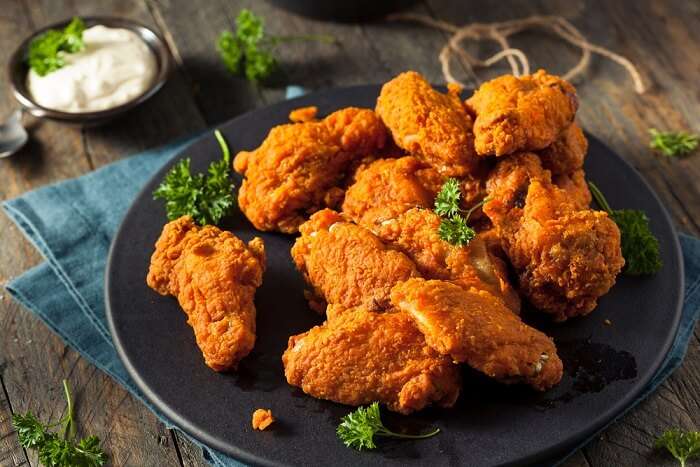 Almost all everyone reading this article likes street food a lot, and for sure am one from them too. And also, when you go on a tour then the first thing some people try out is the different sorts of street food. If you are a person who is on a tour to Auckland or just planning for it then this article will help you get in mind some delicious as well as finger-licking street food in this region. So, keep reading to know more about the street food in Auckland.
In addition to the delicious taste, these foods are really very cheap. And all the street food which are going to be discussed here are the cheapest of all in Auckland.
Street Food In Auckland: 8 Best Cuisines
If you're out and about in this charming city of New Zealand, make sure you try these various street foods to get the best culinary experience with your loved ones!
1. Pork Belly Steamed Buns
Before talking about something else first let's describe the food. This is an awesome looking food that is topped with a cloud-soft bun and the filling inside it is done with the crispy roasted pork belly. So, now you might have understood why this has got the name pork belly steamed buns. As said the price of this street food in Auckland is $10 a piece. It is very cheap and also very delicious as well. The price also makes it a cheap street food in Auckland. So, never forget to try it. You can get them in the restaurant called blue breeze in, but this does not mean that it is not available at any other place. It just will be more delicious here.
Must Read: 10 Things To Do In Auckland In Winter In 2022 To See A Unique Side Of New Zealand
2. Spaghetti With Meatballs
Just the look of it makes your mouth water and not only look the taste of it is also marvelous. The home-made meatballs are rolled in the mixture of organic beef and pork and then fried if am not wrong. Let's not completely focus on meatballs and get into the spaghetti. When you get into this you will surely not like to stop because this street food in Auckland is completely delicious at coco's cantina. Now let's come to the price, it is not as low as the first one but its also not too expensive, it is just priced on a point that may be close to $28.
3. Nest
To start with the first thing that is the look of it is a picture worthy one. And not only the look but also the taste of it is also as good as the look. Now let's go through it, the nest has 2 pumpkin seed crumbed soft boiled eggs that are probably the most favorite things of mine. And then a dressed green salad which is really very healthy. This street food in Auckland is really very delicious as well as cheap, the cost of it can probably be between $18 to $19 at the L'oeuf. They also get a number of 50 orders on the weekend so, this also a famous street food in Auckland.
Suggested Read: 9 Restaurants in Auckland That Serve Heaven On Your Plate
4. Pork Sausage
This looks very simple but it also very tasty. This is not a dish that you can eat just like lunch or dinner, this is probably a dish that can be eaten as a snack when you are drinking tea or something. Despite being a snack this street food in Auckland is also very fulfilling, the price of this in the apero restaurant can be up to $18 for a 25cm pork sausage which is probably a very cheap price for such a delicious food. And this dish is also one of the famous foods of this restaurant. And it will keep your tummy full up to 1 or 2 hours.
5. Fried Chicken
When you just come out of your house you can see many people who adore chicken or just dishes or street food made with chicken. And if you are one of them then you might like this dish that can be tastily available at the Mexico restaurant. This street food can sometimes fulfil the needs of a person who wishes to get an Indian street food in Auckland as it is a very spicy dish. You can feel it be a crispy, crunchy as well as a very spicy dish. And it takes a price of about $16.
Suggested Read: Auckland Nightlife: Top Party Places In The City To Dance The Night Out
6. Crayfish
This street food has been the stuff of legend from when it was started in the year 2013 if am not wrong. These meatballs are made with fiord land fish and are also very delicious. It has many fingers licking stuff in it that are tomatoes and other stuff that are very amazingly cooked which makes it a delicious halal street food in Auckland, New Zealand. If you are a fish lover then this dish might be made for you to eat in buduzzi restaurant and when it comes to the price it is somewhere around $27. It might be a little expensive but for the taste it is affordable.
7. Biryani
The biryani available in paradise is probably the best foods or the best street food in Auckland. And compared to the previous fish item the price of this is very less that can be $12 to $13 and you can get a much better deal for the money you pay. You can completely fill up your tummy with just one plate of biryani. And as this has an amazing taste that can also be liked by people who would like Indian foods, and so, this can also become the best Indian street food in Auckland. And this is also very similar to the Hyderabadi biryani.
Suggested Read: 15 Beautiful Auckland Beaches For A Perfect Vacay In The Pacific
8. Dahi Puri
This street food collective Auckland is really very good looking as well as a fulfilling meal for breakfast, lunch or dinner. And as per your choice, you can get them at any time. And at Satya, this is available for $9 to $10 that can be a very cheap rate for many people. The dahi puri they give a stuffed little homemade one that has a very awesome taste. Even though this one is not originally from Auckland, you can surely give it a try to satiate an Indian street food craving anytime!
Suggested Read: 10 Best Things To Do In Auckland: Activities And Attractions For A Wonderful Trip
9. Dry Aged Rib Eye On A Bone
You can find this dish in the specialty menu in the dry aged list in Bessie restaurant. But we can tell one thing that your mouth will start to water as soon as you see this. The most delicious part of it is the color and this is only the watering part for me. But the taste also is mind blowing for sure.
Further Read: 10 Best Places To Visit In Auckland For An Unforgettable NZ Vacay
These were the most amazing as well as delicious dishes you can find in Auckland. And these are also the ones sorted out from many of the street food in Auckland. Plan your trip to Auckland to try these tasty cuisines on your next holiday!
---
Looking To Book An International Honeymoon?
Book memorable honeymoon on TravelTriangle with 650+ verified travel agents for 65+ domestic and international destinations.
---