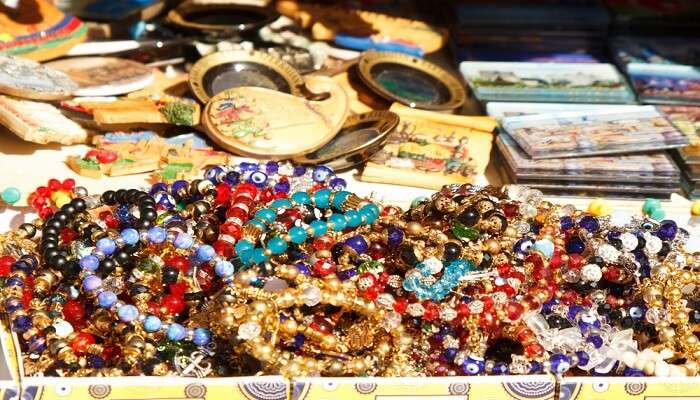 If you are looking for bringing back cute souvenirs are perhaps one of the best things about a trip. It is a memory that remains with you even when the trip has ended long ago. It's always great to bring back a part of a place with you, for you become the places you go to. Azerbaijan, the place where the Orient (West) meets the Occident (East) in this case becomes the perfect place to buy some cute objects for your house and yourself. From international brands at large malls to street shopping, Azerbaijan offers you all of it and more! If you are new to this Eurasian destination and don't know what and where to buy, we have prepared a quick guide for you to follow for a great and hassle-free experience.
Shopping In Azerbaijan: 5 Best Places To Shop
Here is a list of the best places to go shopping in Azerbaijan that will give you the best shopaholic experience. Take a look!
1. Nizami Street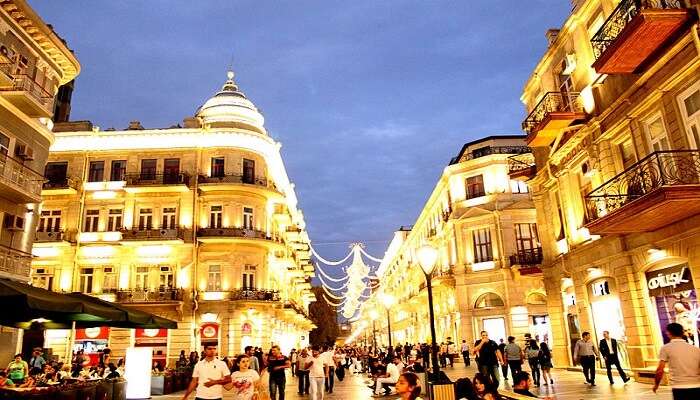 One of the most popular streets in Baku, Azerbaijan, Nizami Street was named after the famous Persian poet Nizami Ganjavi. As you might have guessed, this street is famous for a variety of shops that it has on either side. There are small souvenir shops, stalls and supermarkets.
Must Read: 10 Churches In Netherlands Which Offer A Glimpse Of The Ancient Structures Of Europe!
2. Taza Bazaar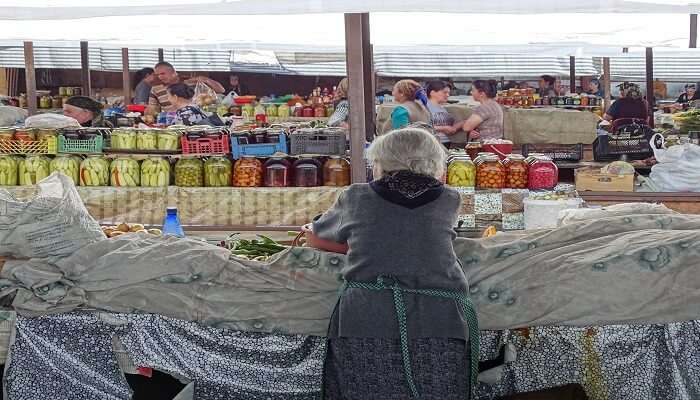 One of the biggest and oldest markets in Azerbaijan, Taza Bazaar is a heaven for fish lovers. Fresh fish is brought directly from the Caspian Sea and sold here. This market also offers a great variety of fresh fruits, vegetables, nuts and spices and even flowers.
Suggested Read: Indian Restaurants In Vienna: A Taste Of Home In The Heart Of Europe
3. House Of Craftsmen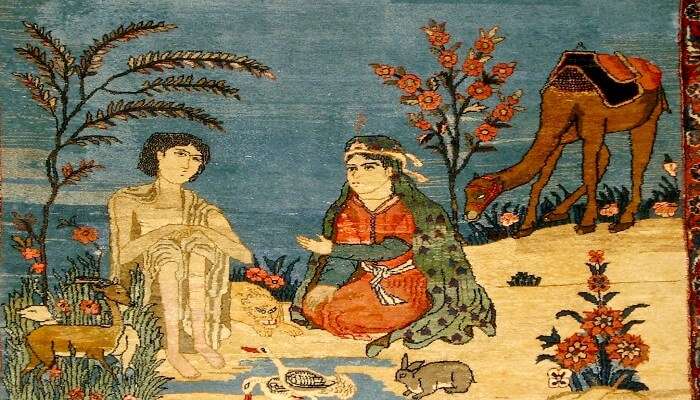 If you wish to find some authentic stuff to take back home, House Of Craftsmen is your best bet. The two-storey complex has genuine craft artists' workshops and looking at those might tempt you into buying one. What we are saying is that this one is worth a shot. Go explore!
Suggested Read: 9 Lakes In Norway Worth Exploring On Your Dream Vacation To Europe
4. Port Baku Mall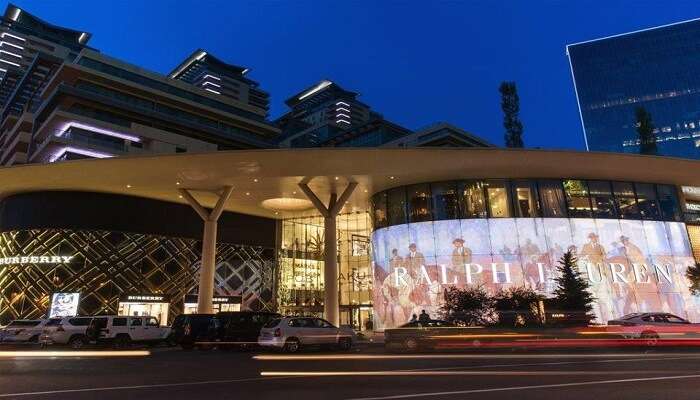 This one is truly a treasure for shopaholics. With a three-storey complex and world class brands, this mall is your go to place for all things beauty and style. Brands of the likes of Jimmy Choo, Burberry, Valentino, Tory Burch and Chloe are available.
Suggested Read: Head To San Marino Now: The Fastest Growing Travel Destination In Europe
5. Tsum Shopping Centre (MUM)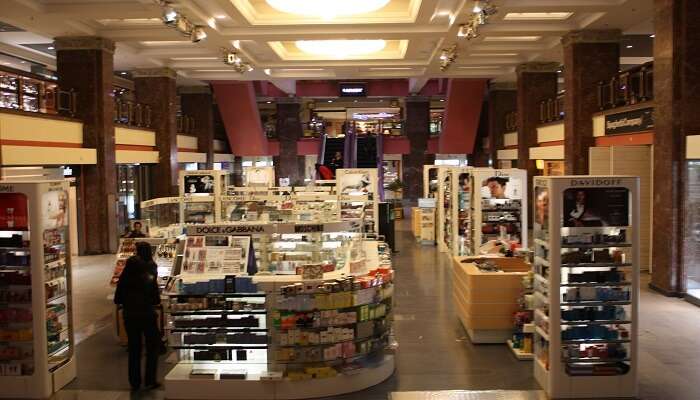 The USP of this place is that it is located right in the heart of Baku. This shopping centre is your one stop destination for everything you want. From wedding dresses to electronics, handicrafts to daily use items, everything available under one roof. If you really want to shop till you drop, you know where you are headed.
Suggested Read: 10 Great Hostels In Amsterdam To Stay At During Your Europe Backpacking Adventure
What To Shop In Azerbaijan
Here is a list of the things to buy in Azerbaijan that you can take back home. Take a look!
1. Ceramics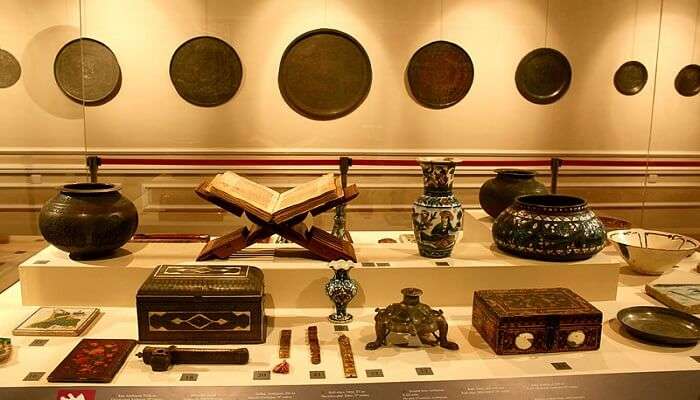 Present in Azerbaijan since ages, ceramics are one of the most memorable souvenirs you can bring back from Azerbaijan. A vast collection of decorated and simple, glossy and non-shiny ceramics were discovered in the city and you can buy them at souvenir shops.
Suggested Read: 7 Villas In Germany For A Luxurious Holiday In Europe You've Always Dreamed Of
2. Carpets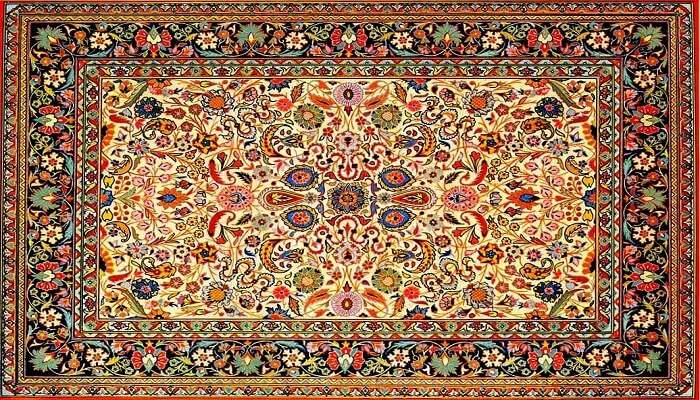 The most expensive thing you can buy from Azerbaijan is carpet. It has quite literally become symbolic with the nation with carpet-weaving being a part of people's everyday life. Azerbaijan has seven carpet producing areas including Baku and Gazakh, among others and each of them have their own style and typical patterns.
Suggested Read: 7 Of The Best Winter Airbnbs In Europe Where You'll Enjoy A Snug Stay
3. Jewelry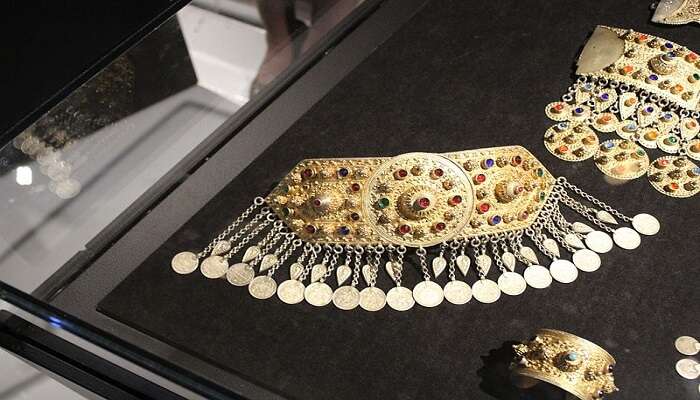 Not only the weavers but also the jewelers in Azerbaijan are gifted and you will find really beautiful jewelry. Having the cultural heritage of goldsmiths' work, helped in establishing two independent jewelry schools- Hatamkarlig and Shekebe. The technology used in making these ornaments is complex and requires constant practice but the end product is what is probably the most beautiful piece of jewelry you would have seen.
Further Read: Summer In Netherlands: Know Everything About What To Do At This Little European Country!
Well, we are sure this might would have excited many of you. So, what are you doing? Bring out the shopaholic in you and head to this beautiful country to shop your heart out. Along with this check out these amazing customizable options for a trip to Azerbaijan and plan your trip with TravelTriangle.
People Also Read