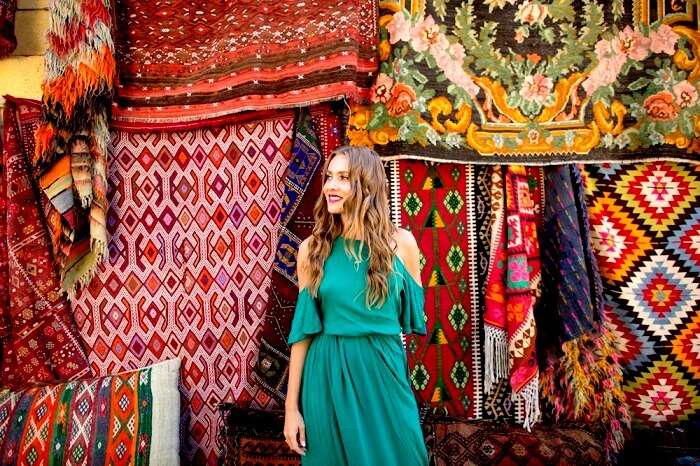 Collecting souvenirs from the charming places that you explore is a hobby for some and for the shopaholics is the whole motive of their trip! Whether you belong to the former group or the latter, Darjeeling is the destination you should add to your bucket list. West Bengal's picturesque city is all about the serene hills, friendly locals, historical places, adorable cafes, amazing shopping streets, and markets. There are innumerable places for shopping in Darjeeling and heading to the best ones first will not only save your time but money as well.
To make your shopping expedition an enthralling one, here is a guide which has all the details about what to buy and where. Ain't they the most important questions when you go for shopping? This guide has them covered for you and while you get ready for your vacation, don't forget to keep an empty suitcase as Darjeeling is a paradise for like you!
6 Places For Shopping In Darjeeling
Darjeeling is known as the queen of hill stations and was the summer capital of West Bengal when the Britishers ruled India. Today this city is bustling with travellers from all around the world. If you are planning to visit and for shopping in Darjeeling then take a look at this list of the best spots where you can shop for souvenirs, handicrafts and more.
1. Bhutia Market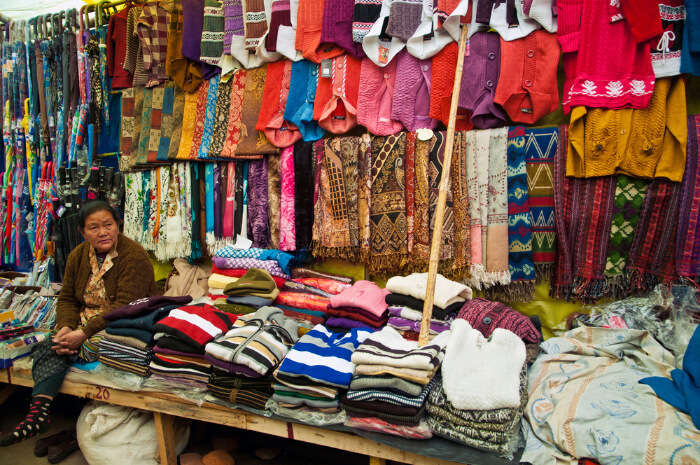 Known as the New Mahakal Market, this place is popular for its woolen items like shawls, caps, and sweaters. Bhutia Market in Darjeeling offers hand-knitted items which are not only of great quality but also are very reasonably priced. Visiting a hill station and getting some woolen shawls is a must and you will the get the best ones at this market.
Location: College Para, Hakim Para, Siliguri, West Bengal
10 Best Homestays In Darjeeling For A Comfortable Vacation In This Tea Town
2. Nehru Road Market
Wondering where you can head for street shopping in Darjeeling? Nehru Road is an ideal spot for all those who love strolling around the local streets and shopping till they drop. Nehru Road Market has been set up by the locals and you can shop here for small souvenirs, leather bags, exotic handicrafts, books, paintings, and many more items. Recently the State Government has added a Handicrafts Emporium where you can buy some of the most beautiful paintings and other handicrafts for your home.
Location: Nehru Road, Darjeeling
Darjeeling In May: A Guide For A Refreshing Vacation In The Queen Of Hills!
3. Tibetan Refugee Self Help Centre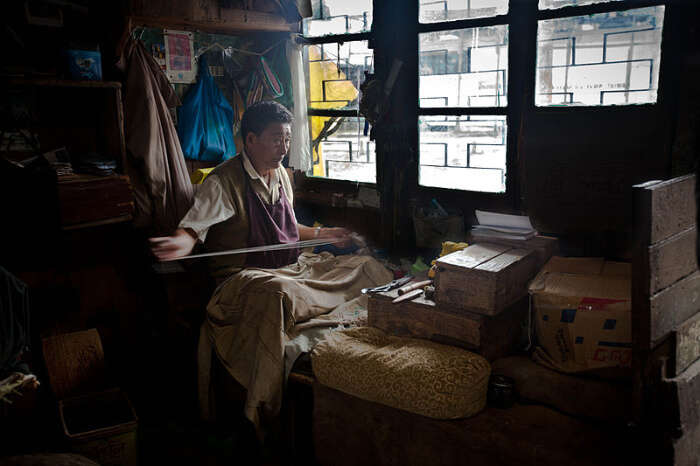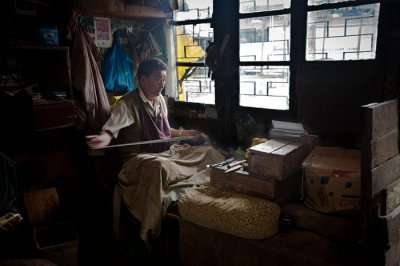 Heard about the Tibetan Refugee Self Help Centre? Established in 1959, this center is one of the best shopping places in Darjeeling. This refugee center trains the Tibetan artisans in various crafts and later the items created by these artisans can be bought from the center. You can buy items like Tibetan carpets, woodwork decor, unique footwears, paintings and wood carved items.
Location: 119/B, Gandhi Road, Darjeeling, West Bengal
9 Most Famous Restaurants In Darjeeling For Relishing Best Dishes Of The Town
4. The Rink Mall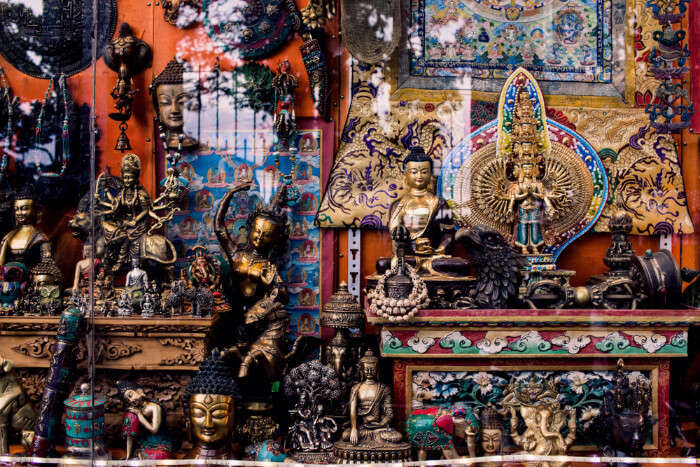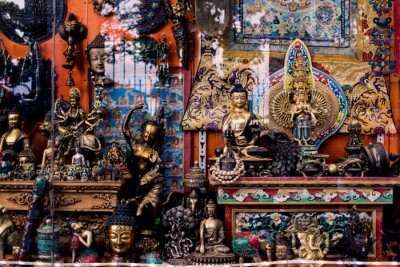 Are you a person who likes shopping at the malls? The Queen of hill stations has the perfect place for you. Counted among the most popular Darjeelng shopping malls, The Rink Mall is for those who love shopping at a place where there are air conditioners and where all branded showrooms can be found. This mall has outlets from where you can shop branded clothes and later head for a relaxing spa. After a long day of shopping pay a visit to the Nathmull's Tea Room and relish their aromatic tea which will calm your senses and fill you with energy. You can also find shops which have brilliant handicraft pieces in the mall.
Location: North Point, Darjeeling, West Bengal
Why Visiting Darjeeling In Monsoon Is Among The Best Travel Decisions Ever!
5. The Mall Road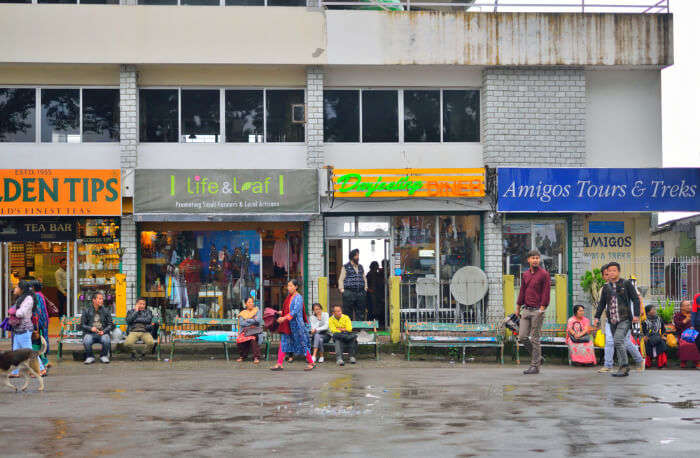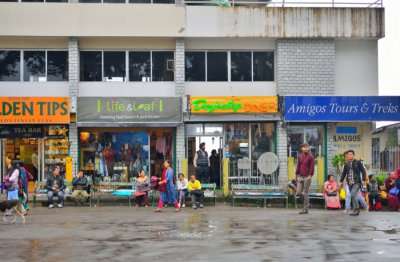 Almost all hill stations have a mall road and it is one of the most frequented places. Darjeeling also has a spectacular Mall Road which has a lot of options for famous things to buy in Darjeeling. The Mall Road in Darjeeling also has a lot of cafes where you can grab a cup of coffee after you are done with your shopping. You can shop for scarves, sweaters, jewelry items and Tibetan masks at the Mall road.
Location: Mall Road, Darjeeling
5 Villas In Darjeeling That Are Like Paradisiacal Homes Amidst Lush Greenery!
6. Teesta Market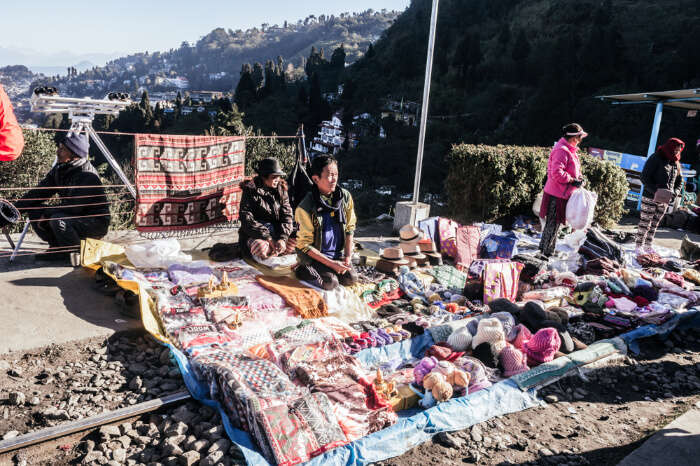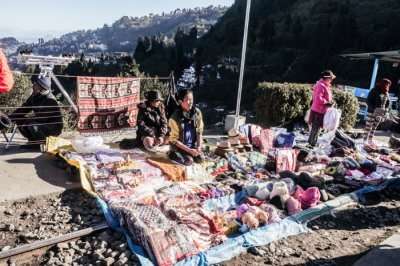 The next one on the list of places for shopping in Darjeeling is the Teesta Market. Located near the Teesta River, this market is for those who love collecting paintings. You can shop for handicrafts, silverware, lanterns, copper wares, lanterns and the well-known paintings called Thangkas.
Location: Darjeeling, West Bengal
26 Scenic Tourist Places In Darjeeling In 2022
From street markets to fancy malls, Darjeeling has a lot to offer to all shopping fans. Shopping is definitely a therapy and a therapy amidst hills is needed by all. All set for your shopping excursion? Get packed, pick this handy list, note down the places you like the most, plan you vacation in West Bengal and leave right away for an extravagant shopping spree!
For our editorial codes of conduct and copyright disclaimer, please click here.
Frequently Asked Questions About Shopping in Darjeeling
Which are some of the best things to buy on a Darjeeling trip?
There are various souvenirs and gifts that travelers can buy in Darjeeling. Some of these include cheap electronics, hand-knitted items, various kinds of tea, giant Buddhist masks, Ghau pendants, Tibetan Carpets and many more.
Which are some of the best markets for shopping in Darjeeling?
If you want to go on an ultimate shopping spree in Darjeeling, then make sure you visit Teesta Market, Ghoom Monastery Market, Batasia Loop Market, Tibetan Refugee Self Help Centre, and Chowk Bazaar.
What is Darjeeling famous for?
Darjeeling is primarily famous for its natural beauty that includes bewitching Himalayan vistas, lush tea gardens, orchids, and pines. Apart from this, there are also various markets that captivate travelers from far and wide.
What should one buy while visiting Pashupati market?
If you are visiting Pashupati Market, then you will have plenty of things to buy such as perfumes, local handicrafts, woolen clothes, electronic goods, etc.
How many days is enough for Darjeeling?
For enjoying a relaxing and laidback vacation in Darjeeling, 5 to 7 days are enough. During this time, travelers can visit some of the best tourist attractions and can also indulge in various exciting experiences.
Which is the best month to visit Darjeeling?
The weather in Darjeeling is delightfully pleasant throughout the year. However, as per the reviews of tourists, February to March and September to November are the ideal months to visit Darjeeling.
---
Looking To Book An International Holiday?
---
People Also Read:
Sikkim Local Sightseeing Trip Sikkim Trip On Budget Shopping In Bhutan
Comments
comments