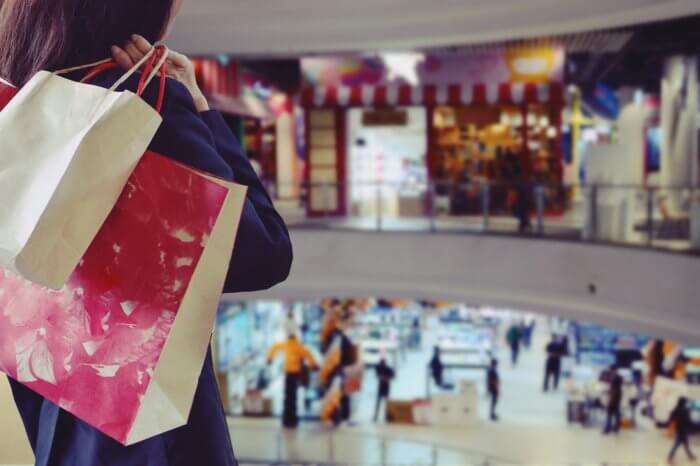 For those who are visiting it for the first time, Estonia is a like an enchanting wonderland that offers the best of Europe on a platter without the hordes of tourists or clichéd travel lists. It opens up a world of charming medieval cities, breathtakingly beautiful islands, pristine national parks and genuinely warm people. A liberal dose of intriguing history, rich culture, unbridled adventure and unspoilt nature make it an unexplored heaven for wanderlusting souls. Adding to the list of its outstanding offerings is the experience of shopping in Estonia, which is sure to satiate both connoisseurs and bargain hunters alike.
The abundantly endowed country is a great place to pick handcrafted souvenirs from the local handicrafts stores, artists' workshops and designer boutiques. As you wander through the medieval alleyways and chic avenues hunting for the best tokens to take back home, here's our list of some of the swankiest malls, authentic stores and hidden boutiques for the best shopping in Estonia.
Top 10 Places For Shopping In Estonia
Here is the list of coolest shopping malls, chic boutique stores and vibrant flea markets to pick the best Estonian treasures at. Keep scrolling down and read along!
1. Solaris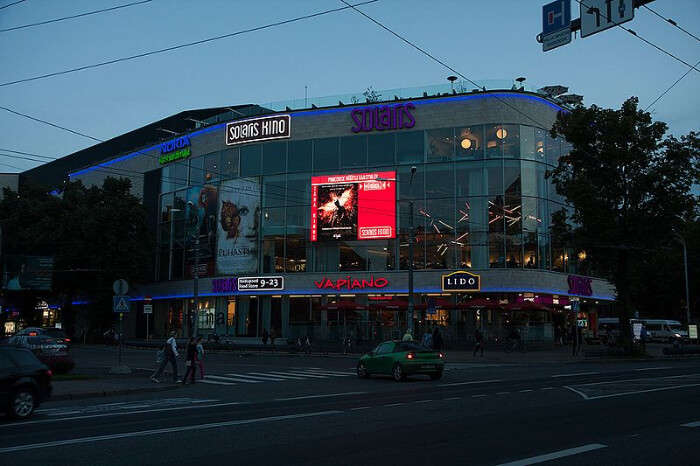 In the heart of downtown Tallinn lies one of the best places for shopping in Estonia, which also doubles up as a cultural centre and a one-stop entertainment destination for the entire family. Housed in a historical building, the stylish Solaris Centre is home to some of the best high-fashion brands, Estonian designer stores, numerous restaurants, 3D multiplex cinema, art cinema and a concert hall! Here you'll also find the largest design departmental store in Baltics displaying authentic Estonian products as well as a huge store for locally made natural cosmetics that make for great gifts. The superb bookstore, Lido restaurant and great cafes are perfect for taking a break from your shopping spree.
Address: Estonia puiestee 9, 11314 Tallinn, Estonia
Timings: Daily, 9AM-11PM
Must Read: 15 Offbeat Destinations In Europe That Are Straight Out Of Fairy Tales
2. Viru Keskus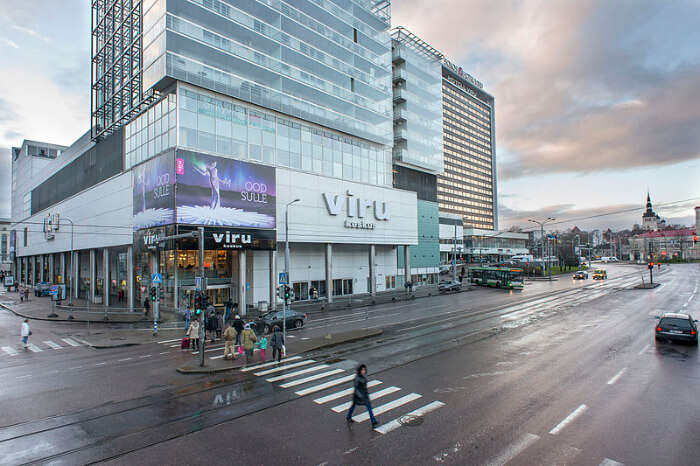 This hip shopping centre is not only one of the most popular shopping malls in Estonia but also a hub for fashionistas and shopaholics looking for top brands and stylish collections. Viru Keskus is conveniently located in the old town and well-connected by public transport with a bus station right under it. You can shop for cosmetics, perfumes, clothes, toys and lot of other cool stuff here. The supermarket at the cellar level stocks many unique items as well as souvenirs and local sweets which you can take back home. This charmingly designed mecca of shopping is also a great place to spend a day browsing the best brands, attending concerts/shows in the atrium and savouring good food at the many restaurants and cafes inside.
Address: Viru väljak 4/6, 10111 Tallinn, Estonia
Timings: Daily, 9AM-9PM
3. Lounakeskus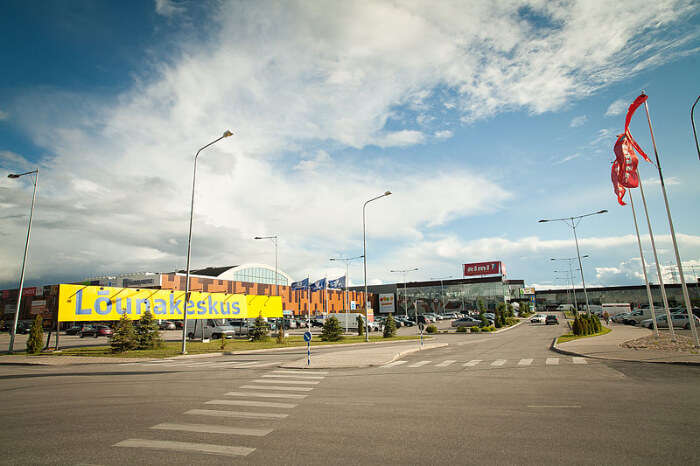 This spacious shopping & recreation destination is the largest and most popular amongst all southern cities' shopping malls in Estonia. With more than 160 stores and services available under the same roof, Lounakeskus also boasts of an ice rink, adventure park, a farm market, cinema and many wonderful food outlets. In between some delightful shopping at the numerous stores (from high-fashion brands to bargain ones), you can go ice-skating right there or watch professionals practice at the indoor rink. The electronics stores and supermarkets are equally good for picking authentic stuff, as are the bookstore and clothes' outlets. With its great design and superb facilities like free parking and storage cupboards, this is a dream shopping destination.
Address: Ringtee 75, 50501 Tartu, Estonia
Timings: Daily, 10AM-9PM
Suggested Read: Winter In Estonia: 11 Amazing Places That Will Leave You Awestruck In No Time!
4. Ulemiste Centre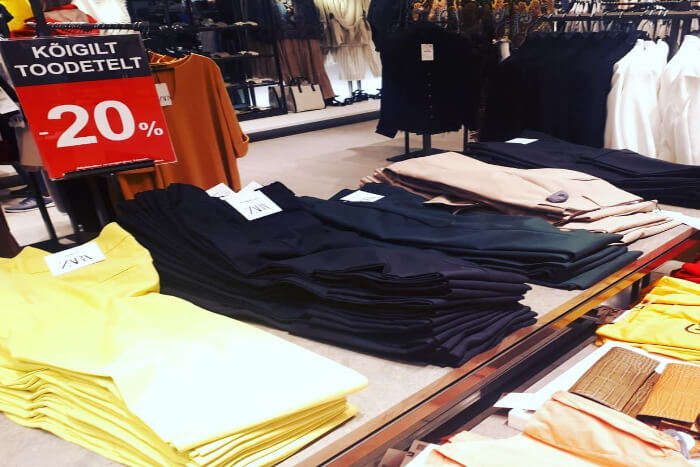 Without a doubt the largest shopping mall in Tallinn, Estonia, Ulemiste Centre is a paradise for those who love to shop till they drop. You will be charmed by its spacious & well-designed interiors and the outstanding line-up of shops and services at your service in this popular shopping hub. Everything from clothes, shoes, sports goods, souvenir, furniture and jewellery is available at the huge range of stores in the mall. The wide open corridors are easy to navigate, there are fantastic restaurants and food outlets to satiate your food cravings and the superb play area at the top floor is sure to be a huge hit with your kids. With its superior services and facilities, Ulemiste is arguably the best place for shopping in Estonia.
Address: Suur-Sõjamäe 4, 11415 Tallinn, Estonia
Timings: Daily, 10AM-9PM
5. Estonian Design House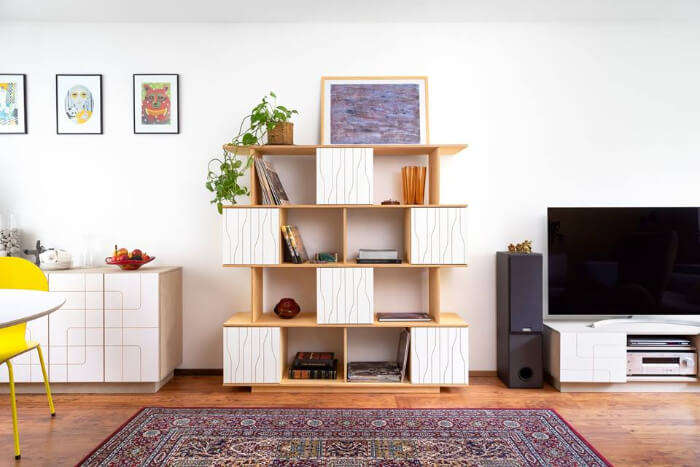 While shopping malls are a convenient place for retail therapy with the entire family, it is the designer and boutique stores that hide the true treasures of any city. Our guide to shopping in Estonia wouldn't be complete without a mention of this fantastic store that showcases the superb collection of more than 100 Estonian designers who create products using sustainable means. Located in the Solaris centre, Estonian Design House is one of the best places to pick locally handcrafted clothes, ceramics, shoes, lamps, quirky furniture and knick-knacks. Visiting this store not only encourages local designers but also allows a peek into the amazing world of local craftsmen.
Address: Solaris Keskus, Estonia puiestee 9, 10143 Tallinn, Estonia
Timings: Daily, 10AM-9PM
Suggested Read: 12 Best Places To Visit In Estonia For Seeking The Ultimate Adventure
6. Ceramics Hall Of Katariina Guild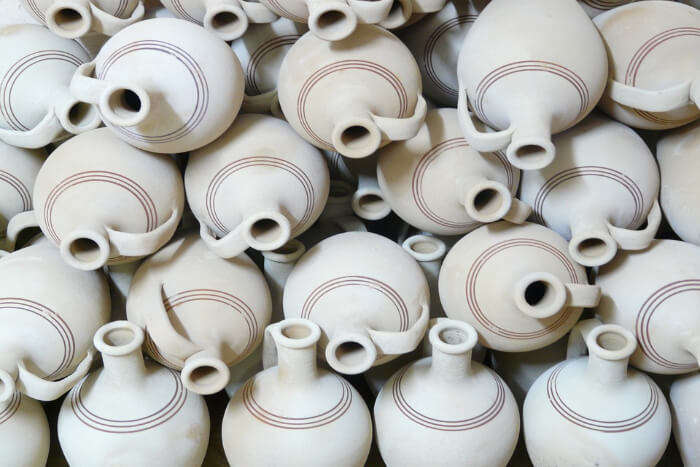 Amongst our favourite picks for shopping in Estonia, Katariina Guild nestled in a medieval alley of the old town is very special because of the experience and quality of products it offers to visitors. Home to eight artisan studios, the guild showcases the work of local women artists ranging from glass work, ceramics, textiles, leather work and jewellery. The best part about this unique shopping destination is that you can also marvel at the process of creating these superior products at the different studios before actually buying them from the gallery. True connoisseurs of art can also get custom-made products.
Address: Off Vene 12, Tallinn, Estonia
Timings: 11AM-6PM (Mon-Sat); 11AM-4PM (Sun)
7. Kalev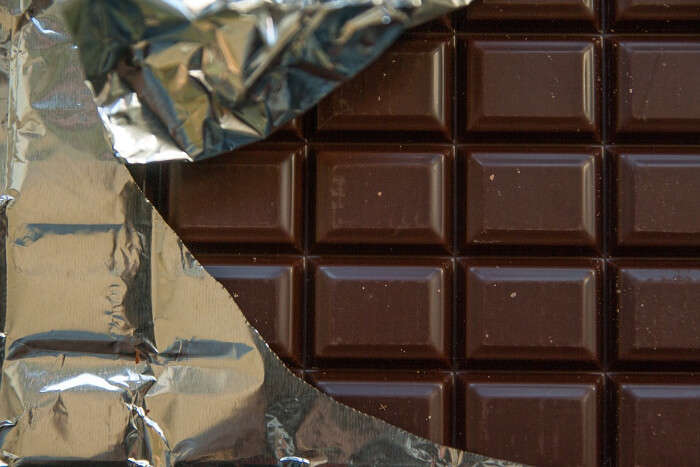 While hunting for the best places for shopping in Estonia you simply can't miss visiting this delightful local store that has been making the most delicious chocolates and confections since 1806. The lovely store has an unmatched collection of handmade chocolates, candies, biscuits and fancy hand-painted marzipan figures all of which would make for great gifts to carry back home. The attractive and well-managed stores allow you to buy an assortment of goodies at discounted prices compared to those at supermarkets. The white chocolate with blueberry and rice crisps is a must try for chocoholics. Enter this chocolate wonderland at your own risk though, as their tastes are truly addictive!
Address: Roseni 7, 10111 Tallinn, Estonia
Timings: 10AM-8PM (Mon-Sat); 11AM-6PM (Sun)
Suggested Read: 11 Popular Estonia Beaches For A Refreshing Beach Vacation
8. Masters' Courtyard

This quaint little courtyard hidden amidst the charming cobbled-stone streets of Old Town in Tallinn is not only one of the most interesting places for shopping in Estonia but also the best way to step back in time and experience the old-world charm of the city preserved in the little place. Quaint art stores, galleries and workshops display the work of local artisans which would make for great collectibles and souvenirs for your loved ones. From knitwear to candles, jewellery, ceramics, woodwork and glass work, you can find an impressive range of high quality hand-crafted products at in this hidden gem amidst the modern stores and malls.
Address: Vene 6, 10123 Tallinn, Estonia
Timings: Daily, 10AM-6PM
9. Balti Jaama Turg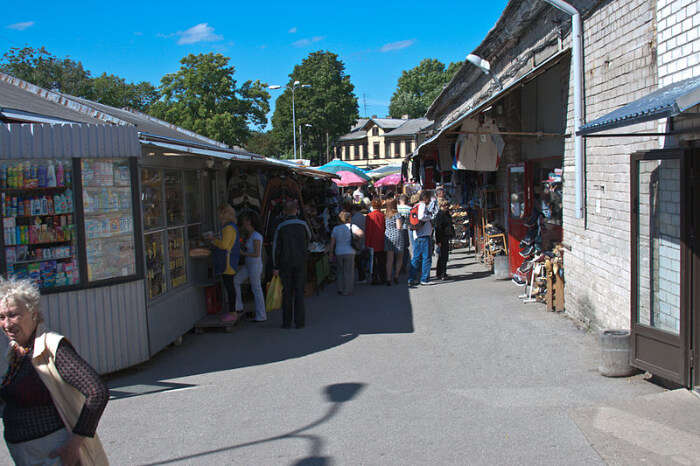 Those looking for not just great shopping in Estonia but also for experiencing the local culture and spirit of the country must definitely visit this unique and interesting local market. Also called the Baltic Station Market, this 3-story market houses almost 300 traders selling local produce, fruits and hand crafted products. Teeming with Estonians and brimming with a lively buzz, the market is a great place to pick fresh fish, fruits & vegetables along with souvenirs and handcrafted goods at great prices. The underground level has a supermarket and sports club, the ground floor is for fresh produce and street food stalls while the first floor is dedicated to Estonian design, crafts, antiques and household products.
Address: Kopli 1, 10412 Tallinn, Estonia
Timings: 9AM-7PM (Mon-Sat); 9AM-5PM (Sun)
Suggested Read: 17 Fascinating Things To Do In Estonia For An Extraordinary Trip
10. Telliskivi Flea Market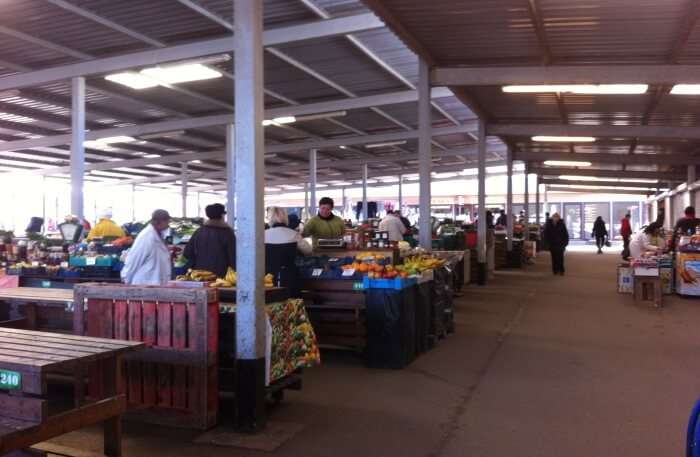 If you want to experience shopping in Estonia, Europe like the locals then a visit to the Telliskivi flea market must feature on your list. Held at the vibrant Telliskivi Creative City every Saturday all year round, the flea market is an interesting place for picking up trinkets, books, handcrafted products and other knick-knacks sold my local vendors. You can also stroll in the entire hip area of the Creative City which is home to unique stores and cool cafes.
Address: Telliskivi 60a, 10412 Tallinn, Estonia
Timings: 10AM-3PM (Sat)
Further Read: Experience Estonia Nightlife At Its Best By Visiting These 15 Places
With such a wide and interesting range of options for shopping in Estonia, you must take time out to explore its winding alleyways and glittering stores to take home some unique treasures from this amazing country. So, get packed and book your trip to Estonia right away!
People Also Read:
Shopping In Germany Shopping In Italy Shopping In Latvia
---
Looking To Book An International Holiday?
Book memorable holidays on TravelTriangle with 650+ verified travel agents for 65+ domestic and international destinations.
---