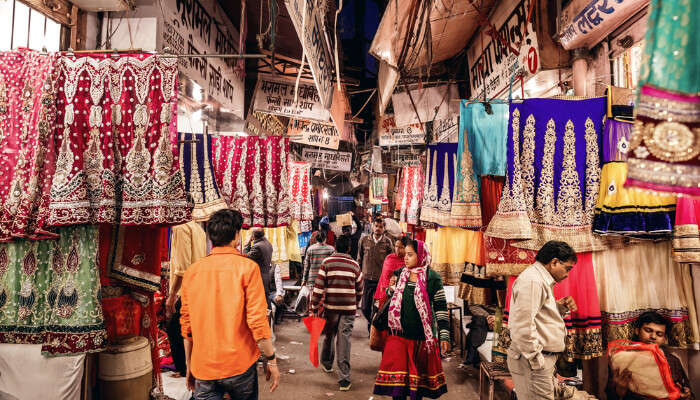 The ancient town of Punjab, Jalandhar, comes as a shopper's respite for them to go splurge on Leather goods and traditional items as this city boasts a plethora of places to shop from. We give you a list of 10 such awesome places for shopping in Jalandhar that will serve as every shopper's delight. Make sure you add these places in your itinerary on your visit to Jalandhar and take home with you a slice of Punjab. Jalandhar is a bustling urban city that occupies a special place in every traveller's hearts. The options for shopping in Jalandhar are plenty thus, making the shopping experience really fun and exciting. Jalandhar is a city where you will find something to cater to everybody's needs and demands when it comes to shopping because of its versatility and diverse range of goods. Amongst the most popular items to buy in Jalandhar, one can find themselves splurging on leather goods, traditional handicrafts, handloom items, sports goods, textiles and furniture.
Besides all the traditional items and handicrafts, Jalandhar also boasts a varied range of malls that will cater to your urban needs and make you want to splurge on international brands. However, the street hawker centre and the old bustling markets are an integral part of Jalandhar that keep the culture intact and are hard to miss. One must visit the street markets of Jalandhar to find the best buy as these shops are a treasure trove tucked away in the scanty lanes of this ancient town. Read on to know more about these hidden gems in Jalandhar as we unravel some of the great market hubs for the best shopping experience in Jalandhar.
8 Awesome Places For Shopping In Jalandhar
Jalandhar is a paradise retreat for all shopaholics who love to splurge on traditional items. You will find yourself in every narrow lane scouting for hidden gems that are a treasure trove for all things quirky and traditional pertaining to the intrinsic culture of Punjab such as juttis, phulkaris and beautiful salwar kameez with pretty embroideries. Make sure you visit these ten amazing places for shopping in Jalandhar and satiate your shopping desires.
1. Sadar Bazar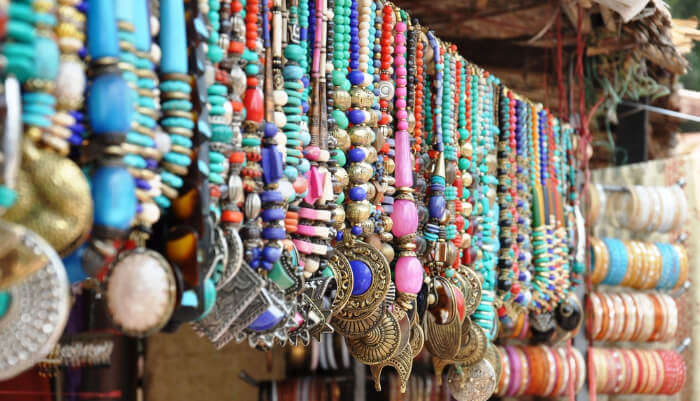 Sadar Bazar is a maze for all shoppers who love pretty trinkets, junk jewellery, and glittering ornaments that you can buy as a souvenir for your friends back home. Sadar Bazar is also a treasure trove for book lovers who can browse through several bookshops at this market. After a tiring day of shopping, you can head to indulge in some street food delicacies and re-energise yourself in Sadar Bazar.
Location: Jalandhar Cantt, Jalandhar, Punjab
Key Items: Jewelry, Books
Timings: 9:00 AM – 9:00 PM
Must Read: 5 Best Water Parks In Jalandhar To Escape The Heat This Season Like A Pro!
2. Rainak Bazar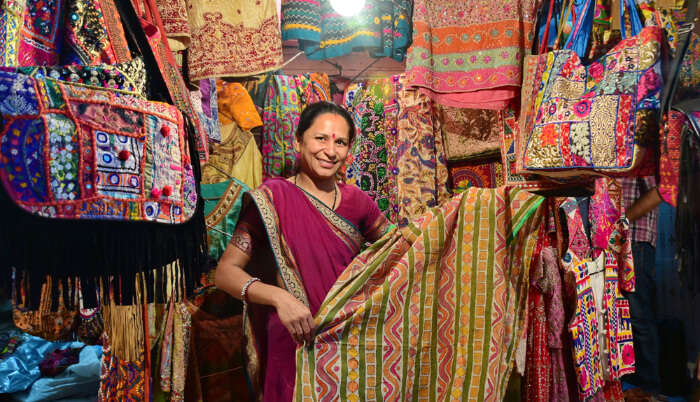 Rainak Bazar is a place where you'll find all kinds of varieties of apparel for different types of occasions. Life is short, make every outfit count, you can dress depending on whatever the mood. Shopping at Rainak Bazar is a fun experience as you will find a range of shops that sell everything from casuals to party wear and traditional attire. You'll find the traditional sherwani, saree, salwar kameez, casual t shirts, lehengas and chic party wear.
Location: Ali Mohalla, Jalandhar, Punjab
Key Items: Woollen Items, Books
Timings: 8:00 AM – 10:00 PM
Suggested Read: Visit Rangla Punjab In Jalandhar To Relish The Culture Of Punjab
3. Model Town Market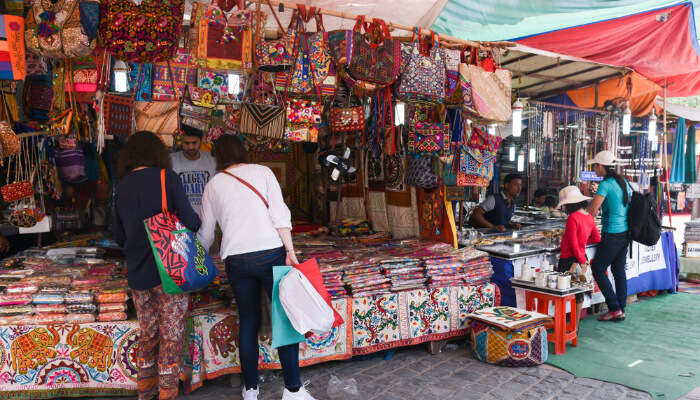 Expect designer boutiques, latest fashion accessories, and an array of souvenirs that you can as a gift for your loved ones back home. Take a slice of Punjab with you as this market place is perfect for you to explore the intrinsic fashion culture of Punjab. If you're tired after an exhausting shopping expedition then seek respite at one of the many restaurants in this market.
Location: 602, Model Town Main Rd, Model Town, Jalandhar, Punjab
Key Items: Leather items, Apparels, Accessories
Timings: 9:00 AM – 11:00 PM
Suggested Read: 13 Places To Visit In Jalandhar To Experience The True Beauty Of Punjab
4. Maya Bazar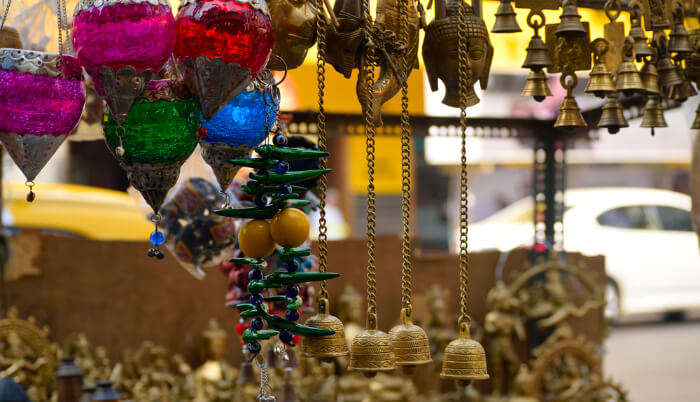 If you love hoarding on accessories, junk jewelry, colourful ornaments and pretty trinkets then head to MayaBazar as this market is a treasure trove for all things quirky and pretty. Fill your wardrobe with pretty accessories like bangles, bracelets, rings and much more from this market. This place has a huge variety of handpicked jewellery and other shopping items that will be a steal for its price and will complement your outfit.
Location: Jalandhar Cantt-Jandiala Rd, Kot Pakshian, Pacca Bagh, Jalandhar, Punjab
Key Items: Leather Items, Quilts, Blankets
Timings: 8:00 AM – 11:00 PM
Suggested Read: 8 Restaurants In Jalandhar Where You Are Guaranteed To Have A Good Time
5. Viva College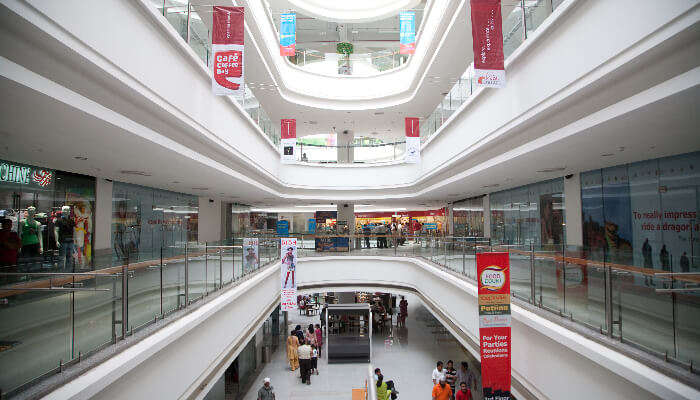 The Viva college mall is a one stop destination for all the shopaholics touring the city of Jalandhar. Here you'll find all international and national brands that will suit all your shopping desires and cater to your urban needs.
Location: NH-1, Jalandhar-Phagwarha Highway, NH 1, Jalandhar Cantt, Jalandhar, Punjab
Key Items: apparel, Accessories
Timings: 10:00 AM – 11:30 PM
Suggested Read: 8 Most Spine-Tingling Things To Do In Punjab For A Fun-Jabi Trip!
6. Kala Shree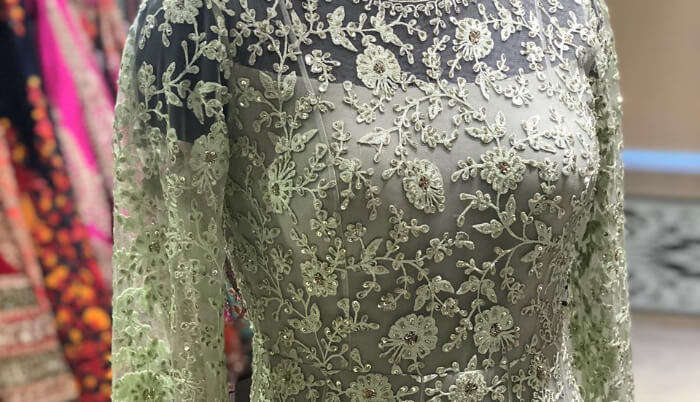 Every bride imagines to be wedded in a perfect attire that makes her look like a princess that she is and deserves to be on her special day. Kala Shree is an outlet that caters to all your wedding needs and understands that, hence, they're the best in the business. If you're in Jalandhar for wedding shopping make sure pay a visit to Kala Shree and have a look at their beautifully embellished lehengas, veils, and Indian attire. The shop has everything from new-age pastels to zari work that will give your wedding outfit a distinctive look.
Location: B.M.C Chowk, Hotel Radisson, G.T Road Sehdev Market, Jalandhar, Punjab
Key Items: Wedding attire, Indian apparel, Dresses
Timings: 9 am – 9 pm
Suggested Read: 12 Places To Visit In Punjab To Witness The True Beauty Of The State
7. DLF Galleria Mall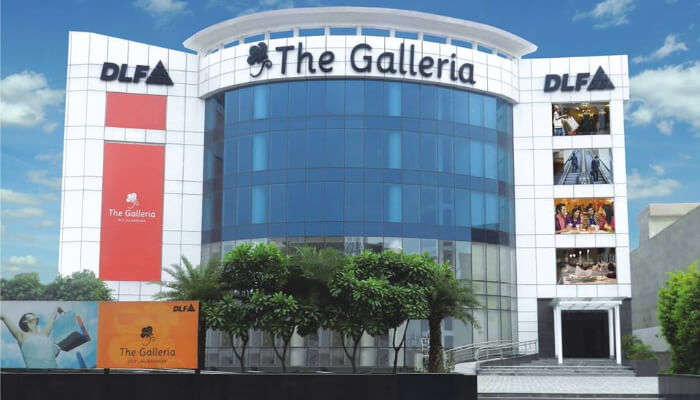 DLF Galleria mall is the perfect place to shop for fancy accessories, uber cool outfits, super light and breezy casuals and trendy shoes. This mall will take window shopping experience a notch up by marvelling at the flashy stores, bright light and stylish interiors will set the mood for you to splurge and go back home with bags full of clothes and accessories.
Location: Jalandhar-Nakodar Road (NH-71), Shastri Nagar, Lajpat Nagar, Jalandhar, Punjab
Key Items: Accessories, clothes, shoes
Timings: 9 am – 10 pm
Suggested Read: 10 Festivals Of Punjab You Must Experience To Get The Real Essence Of The Rich Culture
8. MBD Neopolis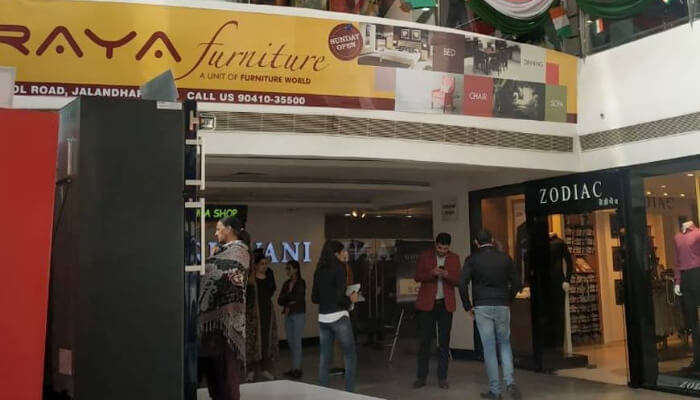 Walk into MBD Neopolis and check out the larger than life displays of all things fancy and stylish. Shoppers can go on a shopping spree and find everything from bags to cosmetics, household items, and some delish food to binge on after tiresome shopping.
Location: BMC Chowk, Jalandhar, Punjab
Key Items: Household, food, cosmetics, bags, shows, clothes
Timings: 10 am – 12 am
Further Read: Rock Garden In Chandigarh: Know Why It's Punjab's Most Popular Tourist Attraction!
We hope that this list of places for shopping in Jalandhar sufficed your shopping needs and made you go home with a bag full of goodies and traditional attires that you can flaunt on any wedding. These places in Jalandhar make for a perfect shopping experience for any shopaholic who loves to splurge, make sure you add them to your itinerary while planning a trip to Punjab.
People Also Read
Shopping In Amritsar Shopping In Chandigarh Shopping In Udaipur