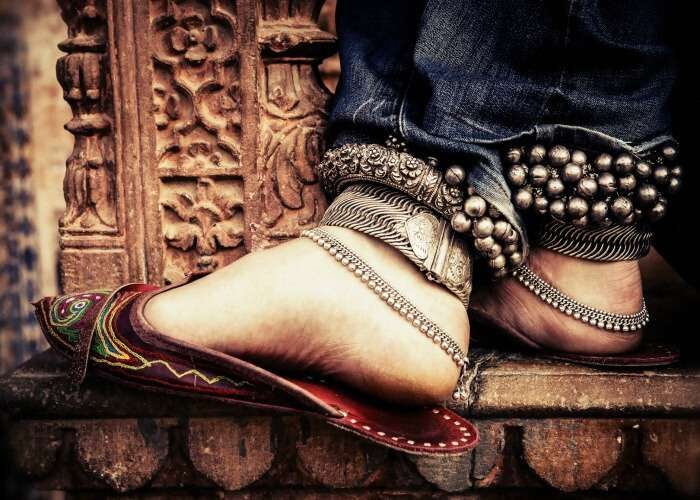 Who can skip shopping in Jodhpur while vacationing in this heritage city? Those Rajasthani flashy fabrics, chic mojaris, authentic antiques, classic handicrafts, and traditional jewelry with much more stuff don't allow you to bid adieu to the city without shopping. These items are easily available at the bustling bazaars of the city.
Here we bring you the eight most loved marketplaces for the best shopping in Jodhpur, without which, there is no way back home and you can also plan your holiday of 6 days in Rajasthan to visit these places. Moreover, these shopping places in Jodhpur will spoil you for choices and boost your shopping spree. So, grab your wallet, carry a shopping bag and set off to splurge!
8 Best Places For Shopping In Jodhpur
Jodhpur has some amazing places where you can shop for ethnic items. From bangles to footwear and more, there is everything unique about this city. Find out where to go for street shopping in Jodhpur.
Charming Clock Tower Market
Impressive Nai Sarak
Stunning Sojati Gate Market
Marvellous Mochi Bazaar
Fascinating Umaid Bhawan Palace Market
Unforgettable Kapraa Bazaar
Striking Sarafa Bazaar
Terrific Tripolia Bazar
1. Clock Tower Market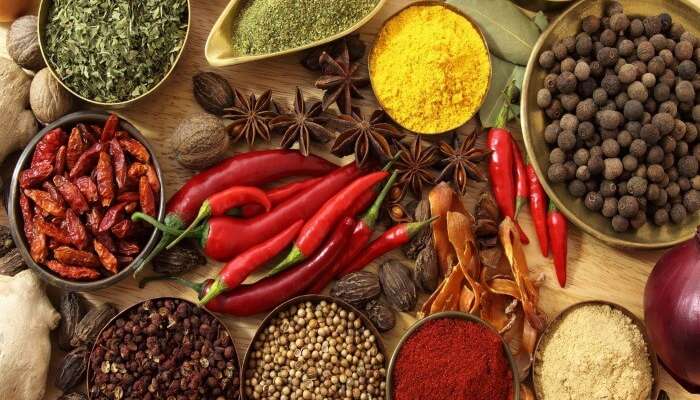 Clock Tower Market in Jodhpur or Ghanta Ghar is among the best places to shop in Jodhpur. Visit this interesting Jodhpur market if you want to carry home the finest variety of spices, especially Mathaniya's red chili. Other stuff that you can buy from this market include handicrafts, flavored teas, hand-embroidered fabrics, and antiques.
Get amazing stock here, sold by smiling shopkeepers but do negotiate for prices as you might be recognized as visitors and offered goods at inflated prices.
When fatigued after a shopping spree here, sip on Makhania lassi, which is believed to be the best lassi in the world by locals. Also gobble shahi samosa to give a wonderful closure to your experience of shopping in Rajasthan.
Location: Clock Tower Rd, Ghantaghar Market, Jodhpur, Rajasthan 342001 
Suggested Read: Mehrangarh Fort In Jodhpur 2020: A Spectacle Of Magnificence And Grandeur
---
Rajasthan Holiday Packages On TravelTriangle
---
2. Nai Sarak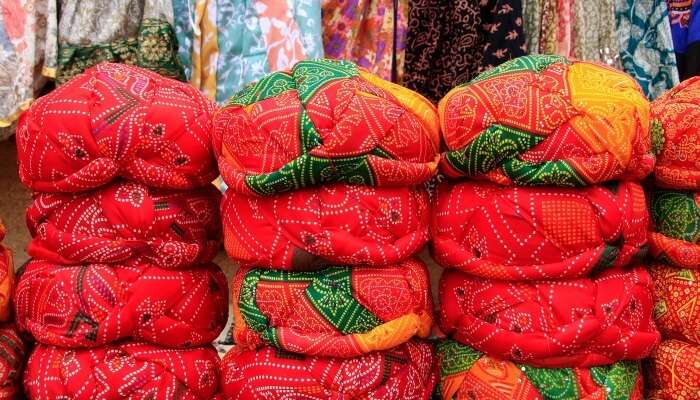 Wondering what to buy in Jodhpur? Your shopping jaunt is incomplete without buying the traditional tie and dye fabric (also known as bandhej or bandhani) from this busiest Jodhpur market. Keep an extra bag handle to be able to pack with bandhej suit pieces, sarees, dupattas, and turbans as shopping these souvenirs happens to be one of the best things to do in Jodhpur.
These flashy cloth materials with intricate patterns are wonderful gift items for your loved ones. Leather items are also wonderful souvenirs available at this market. You would agree that for shopping in Jodhpur, this is the best bazaar. This is one place, where you don't need to think about what are the best things to buy in Jodhpur!
Location: Nai Sarak, Sri Ganganagar, Jodhpur, Rajasthan 342001
Must Read: Shopping In Udaipur: 10 Popular Places To Pick Rajasthan Specials
3. Sojati Gate Market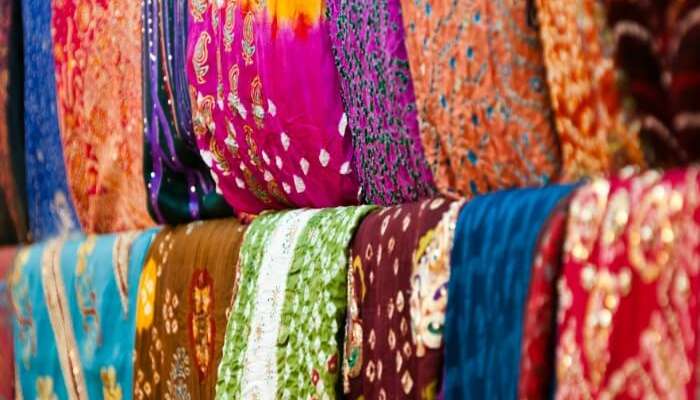 Out for shopping in Jodhpur? Don't miss out on this significant market, which is among the most sought after Jodhpur shopping markets. Lined with shops and stalls that offer traditional Rajasthani handicrafts, souvenirs, jewelry, and tie and dye fabrics, Sojati Gate Market in Jodhpur is a shopper's paradise.
You must also stop at one of the stalls here to get your hands adorned with traditional henna designs.
Location: Tripolia Road, Opposite Daspa House, Rawaton Ka Bass, Jodhpur, Rajasthan 342001
Suggested Read: Jodhpur In Monsoon 2020: 7 Places To Witness The City's Charm Like Never Before!
4. Mochi Bazaar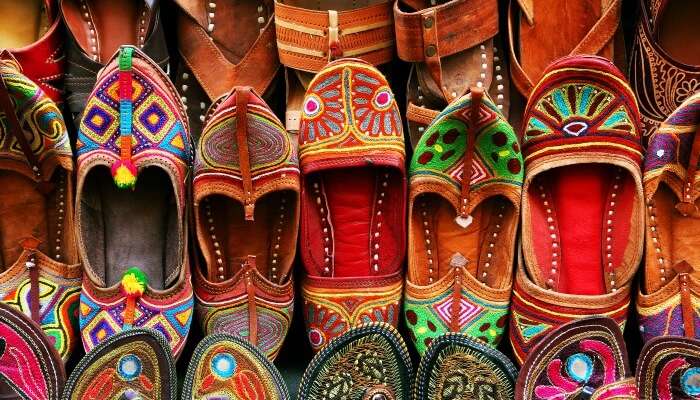 As the name suggests, Mochi Bazaar' i.e. 'Cobblers Market', this bazaar is one of the best markets it Jodhpur for buying famous Jodhpuri juttis, popularly known as mojaris. Available in myriad colors, patterns, and range, these leather beauties add a punch to any attire appending royalty, and a great solution for those wondering what to buy in Jodhpur. No wonder, this footwear is high in demand, both in India and overseas.
In addition to buying footwear, you can also shop for junk jewelry and lac bangles here. Adorning you from 'hand to toe' this is among the best places to shop in Jodhpur.
Location: Korna House Rd, Bhistiyon Ka Bas, Jodhpur, Rajasthan 342003
Suggested Read: Get The Rajasthani Bohemia On! 8 Amazing Shopping Places In Jaipur
---
Planning your holiday in Rajasthan but confused about what to do? These Rajasthan travel stories help you find your best trip ever!
---
5. Umaid Bhawan Palace Market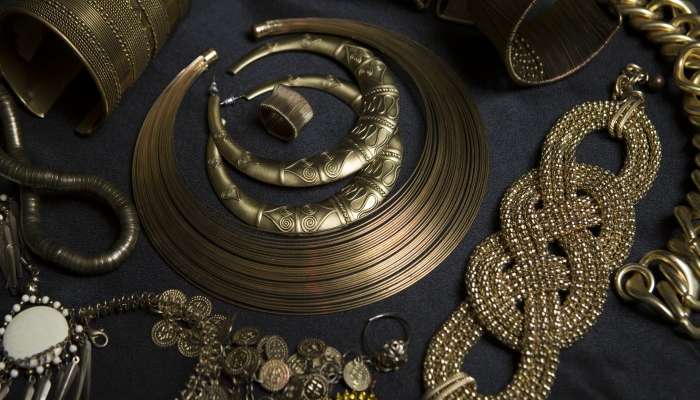 This could be one of your favorite places to visit in Jodhpur for exquisite antiques, metal works, and designer furniture if you have a taste for classic splendor. Choose from handicrafts made of sequins, mirrors and beads, pottery, metal and marble works, brass and copperware, paintings, textiles, puppets, silver jewelry and more.
Stroll along the palace road that goes between Umaid Bhawan and the Ajit Bhawan. Rates of antiques are more or less fixed but won't burn a hole in your pocket. After buying stuff from this market, you would be delighted to have enjoyed the best shopping in Jodhpur.
Location: Circuit House Rd, Cantt Area, Jodhpur, Rajasthan 342006
Suggested Read: Top 11 Shopping Destinations in India
6. Kapra Bazaar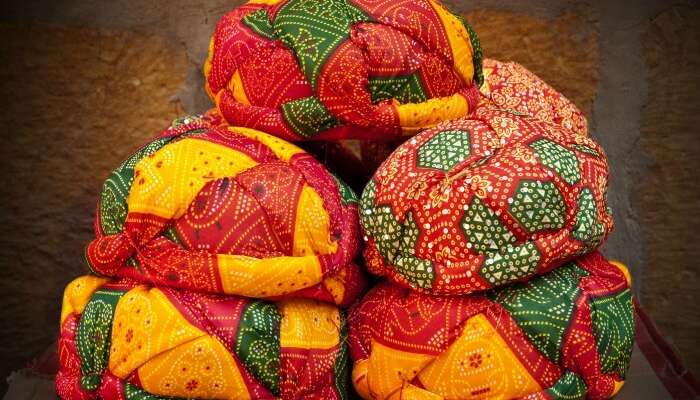 At 'Kapra Bazaar in Jodhpur' i.e. 'Clothes market', you can find flamboyant Rajasthani apparel – Leheriya. Originated in Jodhpur, this unique print is done on dupattas, suits, and sarees. Bandhej cloth material is also available largely in this market. This is one of the best place for clothes shopping in Jodhpur.
So, if you are looking for shopping places in Jodhpur to buy traditional fabrics, head to shops of this market for beautiful leheriya and bandhej patterns on silks, chiffons, and pieces of cotton.
Location: Jodhpur, Rajasthan
Suggested Read: Be A Part Of Marwar Festival In Jodhpur 2020- A Celebration Of Rajputana Valor
7. Sarafa Bazaar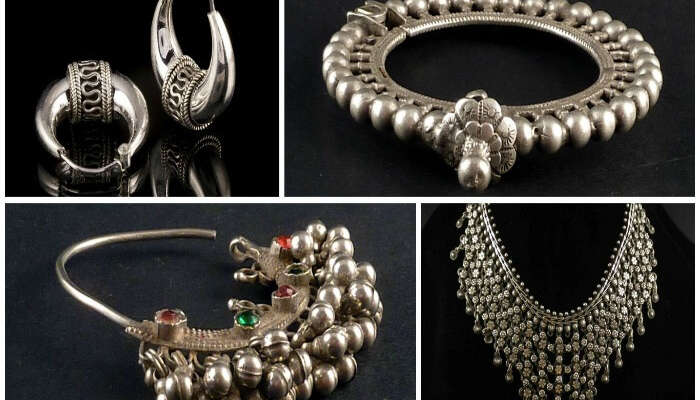 Splashed with shops selling traditional silver jewelry, Sarafa Bazaar is among the preferred Jodhpur shopping places where people flock to buy these silver charms. The market is not only about traditional jewelry but also sells a wide array of accessories. This place exihibits the vast range ofJodhpur speciality.
Other fascinating buys from this market include leheriya and bandhani fabrics, home décor items such as trinkets, photo frames, and artifacts. Try your negotiating skills to get the best deal.
Location: Sarafa Bazaar, Air Force Area, Jodhpur, Rajasthan 334022
Suggested Read: Places To Visit In Jodhpur That You Just Can't Afford To Miss
8. Tripolia Bazar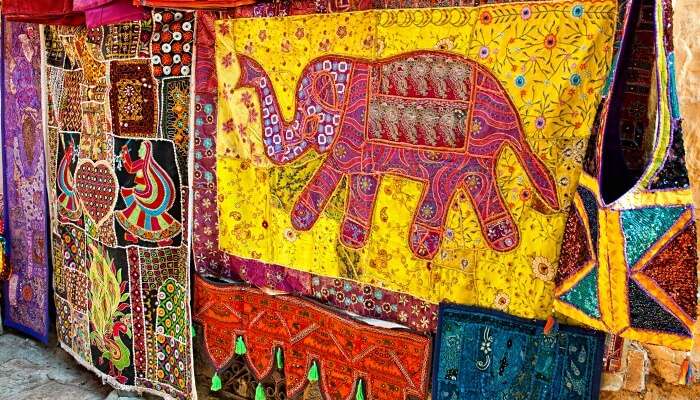 Image Source
Do Rajasthani handicrafts and textiles fascinate you? If yes, you won't think again about what to buy in Tripolia market in Jodhpur. This market offers a huge assortment of wooden handicrafts, brass items, colorful apparels, metal furniture, marble statues, silver jewelry, and traditional artifacts. This is a perfect shopping hub where quality items are available at reasonable prices. This is also one of the most interesting clothing markets in Jodhpur Rajasthan.
Location: Jodhpur Nice Plaza, Tripolia Bazar, Jodhpur, Rajasthan 342001
Further Read: 15 Best Places To Visit In September In India
Thus, pack your bags with these goodies that are perfect memorabilia. With the best shopping in Jodhpur pamper the shopaholic in you. Once you step in the places to shop in Jodhpur, the aromatic spices, bright color splashes, wood works, street food, and typical market buzz will prompt you to grab those inviting items. The difference you experience is not only the variety available but also the pricing which is quite reasonable and on top of it, bargaining makes it easier for you. So, time to shop and carry home tastefully created souvenirs is now! Book your trip to Jodhpur now!
Frequently Asked Questions About Shopping In Jodhpur
Q. What is famous for shopping in Jodhpur?
A. Jodhpur is famous for antiques, bandhani, footwear, red chilies, and traditional men & women wear.
Q. What is famous in Jaisalmer for shopping?
A. Shopping in Jaisalmer is one such experience that lures travelers from across India to this lively city. You can buy traditional men & women wears, colorful handicrafts and bags, leather items, bangles, and traditional ornaments and much more!
Q. What are the best things to shop in Jodhpur?
A. Jodhpur is no less than a paradise for shoppers as you can enjoy shopping for some of the best items being here such as Leheriya and Bandhani fabrics, silver jewelry, Handicrafts made up of mirrors. You can also buy beads, sequins, glass, brass, copperware, marbles, paintings, textiles, puppets, footwear, junk jewelry, and Lac bangles. We are sure that you will have a great time finding your gems in the street markets of Jodhpur.
Q. What are the best places to shop from in Jodhpur?
A. Jodhpur has some of the most enchanting street markets that will never fail to fascinate you such as Nai sarak, Mochi Bazaar, Sojati Gate Market, Sarafa Bazaar, Umaid Bhawan Palace Gate Market, Tripolia Bazar, etc.
Q. What are the best things to take for friends and family from Jodhpur?
A. You can take some bandhej and leheriya fabrics, handicrafts, lac bangles, etc for your friends and family from Jodhpur as these things are the specialty of Jodhpur and will surely touch a chord with your friends and family back home.
Q. What is the ideal time to visit Jodhpur?
A. The best time to visit Jodhpur is from the months of November to February. These winter months prove to be a great time to fall in love with Jodhpur and make the most of your trip. Though this is the winter season and it can get really cold in January yet it is a lot better than visiting the forts in the scorching sun.
Q. What are the best places you cannot miss out on in Jodhpur?
A. Jodhpur offers you some of the most stunning escapes such as Kaylana lake, Mehrangarh fort, Thada, Umaid Bhawan Palace, etc.
---
Looking To Book A Holiday Package?
---
Comments
comments