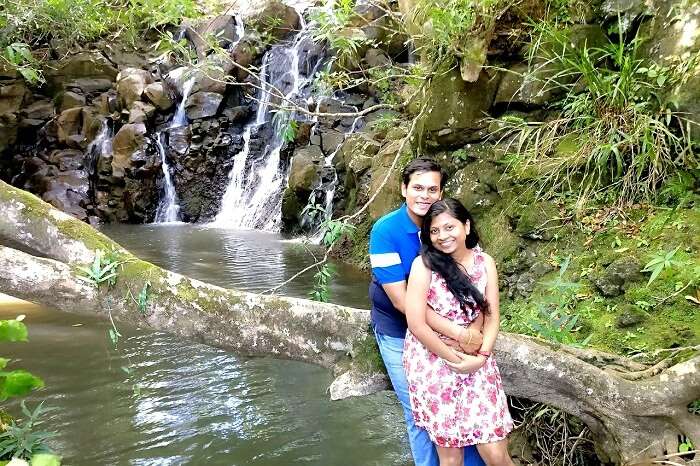 A honeymooners paradise that paints a picture of a place with some resemblance to a paradise. Sibangjit describes his magical honeymoon trip to Mauritius that gave their married life a start they are likely to never forget. Their 5 night/6 day trip cost them a total of INR 1,23,000 which included their flights, transfers, accommodation, sightseeing, and breakfast.
I found about the tour packages that TravelTriangle provides via the internet. We decided to go to Mauritius for our honeymoon based on a few factors like budget, and a preference for a beach destinations.
After coordinating with Amit from TravelTriangle, I got a customized package at a competitive price for our trip to Mauritius from 'I Need Trip Travels Pvt Ltd' agency. The flights and hotel were booked, and the route mapped. Now began the eager wait to head out to Mauritius and begin a fascinating chapter of our lives with a lovely vacation.
Day 1: Flight to Port Louis
Casela Nature Park In Mauritius: Know About This World Of Adventures
We boarded our flight from Mumbai at 6 am and arrived in Port Louis at noon. On our way to the hotel, the driver gave us a quick guide about the do's and dont's in Mauritius, which was very helpful. We checked into the Tropical Attitude Resort at 2 pm. The room location was superb, as the view was scenic from our balcony.
On the first day, we relaxed as we were tired from our early morning flight. Later in the evening, we took a sightseeing shuttle and explored the surrounding areas for a while. We arrived back at the resort at 9pm, and called it a night.
Hotel review (Tropical Attitude Resort)– It was a small hotel with decent sized rooms but very well managed. The breakfast was really good. although, dinner was average. The food was a little bland according to Indian tastes, as it could've been a little bit spicy. Overall, we enjoyed our stay as the staff was very friendly.
Day 2: Sightseeing and North Island Tour
Here's A Magical Way To Spend 7 Days In The Mesmerizing Mauritius
The next day after breakfast, we began our North Island tour at 10 am. The best place we visited on our trip to Mauritius came first up, as we visited the Cap Malheureux Church. Built at a small village called Cap Malheureux on the northern tip of Mauritius. Other places we covered during the tour were Place D'Armes and Caudan Waterfront Mall.
We returned back to the hotel after having dinner at a restaurant. At 8 pm, we went back to our rooms and rested for the night.
Day 3: South Island Tour
Another day, another sightseeing tour on our trip to Mauritius. We began at 10 am with our taxi pick up and first visited the extinct volcano near Curepipe. After that, we visited the charming city of curepipe and witnessed the strange coloured earth rock formations.
Post lunch, we went to Vallee des Couleurs nature park and did a host of adventure activities like quad biking, bridge crossing, and zip lining. We came back from the tour at 6 pm and decided to rest for the night.
Day 4: A special dinner arranged in Mauritius
14 Important Things To Know About Mauritius: A 2022 Travel Guide For All Travelers
Not the most perfect day, but certainly an interesting one on our trip to Mauritius. We were supposed to go to Ile Aux Cerfs tour, but we chose not to go there due to a few reasons.
Firstly, we were clubbed with a few couples and there was a big queue at 9 am we weren't told about for getting registered for the water activities over there. Secondly, we thought it's better not to waste a whole day for 20 mins of adventure activities.
Later on, we enjoyed an unexpected leisure day on our trip to Mauritius. A special dinner arrangement was made for us that night, where the chef prepared us a meal according to our wishes coupled with celebratory wine. All in all, the resort rescued our day with fine dining.
Day 5: Leisure day in Mauritius
On a day that was originally kept as a leisure day, we met a couple at the resort and became friends with them. We had had lunch together, and enjoyed spending the day with them. We returned to the resort for a spa session at 4 pm and followed that with a relaxing few hours in the pool.
Day 6: Good-bye Mauritius
Feeling The Tropical Love On A 4N 5D Honeymoon In Mauritius
On our final day in Mauritius, we checked out at noon. We spent a few hours at the resort until our airport pick up came at the scheduled time of 4 pm. We personally thanked the resort staff and chef who made our stay on our trip to Mauritius truly memorable.
The beautiful beaches, the scenic resort, and pristine waters of Mauritius, make this island a truly memorable places. Apart from a few hiccups, I enjoyed the best vacation of my life with my life partner. I guess I couldn't have asked for more from a leisurely week.
High points:
Visiting the beautiful church in the small of village of Cap Malheureux.
Walking across the incredible suspended bridge at Vallee des Couleurs nature park
Low points:
Missed out on the Ile Aux Cerf tour due to miscommunication and bad coordination by the hotel and the agency
Tips to travelers:
Due to its proximity to India, the place has a lot of Indians and the culture doesn't seem very alien.
Make sure to carry sunscreen lotion. The sun hits you pretty hard.
The serene blue shores of Mauritius await. Book your Mauritius honeymoon package and enjoy like Sibangjit did!