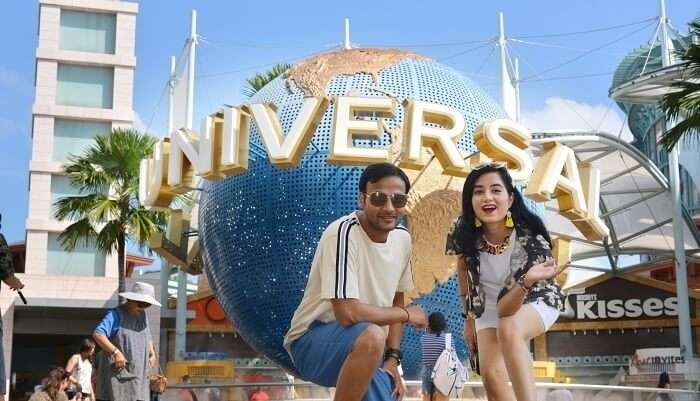 I had been waiting to experience Singapore in reality, as I had heard and read a lot about this place. So when we thought of finalising our honeymoon destination, Singapore had to be it. Both of us were equally curious to see some of the stunning attractions that we had known about, including Gardens By the Bay, Singapore Flyer, and Sentosa Island. The nightlife experience that this Garden City offers also makes it a great choice for couples. Another experience that we were looking forward to was cruise. And Singapore's Genting Dream Cruise came with an add-on chance to reach Malaysia and explore its ancient city of Malacca. And we wanted to experience all of this on our Singapore Itinerary Of 6 Days. 
Details Of Our Honeymoon Of 6 Days In Singapore
Trip Cost: INR 30,000 (Per Person)
No. Of People: 2
Trip Duration: 6 Days
Inclusions: Transport, Breakfast, Dinner, Lunch, Airport Transfers, Airfare, 2 Night Cruise, Accommodation
Exclusions: Lunch, Dinner, Taxes, Travel Insurance, Sightseeing
Our Singapore Itinerary Of 6 Days
Day 1: Arrival in Singapore | ChinaTown | Gardens By The Bay
Day 2: Marina Bay – Merlion | Sentosa Island – S.E.A. Aquarium & Skyline Luge
Day 3: Singapore Flyer
Day 4: Genting Dream Cruise
Day 5: Malacca
Day 6: Jewel Changi Airport | Departure from Singapore
Singapore In December 2022: Guide To Weather, Places To Visit And Events
8 Best Experiences From Our Singapore Itinerary Of 6 Days
We would love to share with you some of the most memorable experiences from our Singapore itinerary of 6 days, made for our honeymoon tour:
1. ChinaTown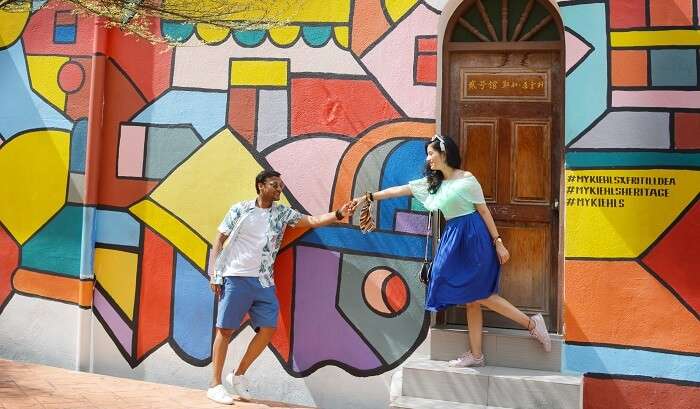 We had heard a lot about ChinaTown of Singapore, so we couldn't wait to explore it. We took a quick walk to the nearest MRT station to reach this popular and bustling food street. Several inter-connected lanes are lined with innumerable food stalls, restaurants and cafes. I had a great time exploring food and street shopping with her.
2. Gardens By The Bay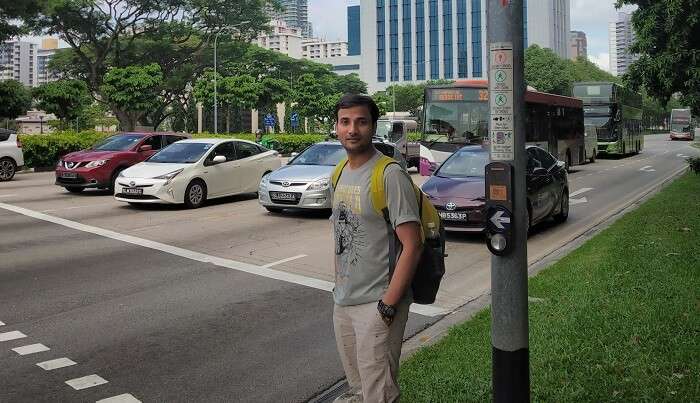 Towards the evening, we reached one of the most stunning attractions in Singapore, Gardens By The Bay. Here, you get to walk on the Skyway, a long and raised pathway that takes you through the glittery Supertrees. We were already breath-taken by the experience but there was something more to witness. Garden Rhapsody, the signature light show at Gardens By The Bay blew our minds away. We were lucky enough to find our perfect restaurant at the Gardens where we enjoyed some delicious vegetarian dinner.
3. Marina Bay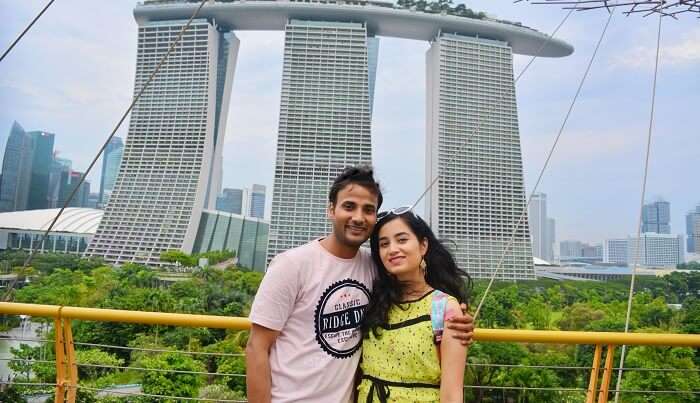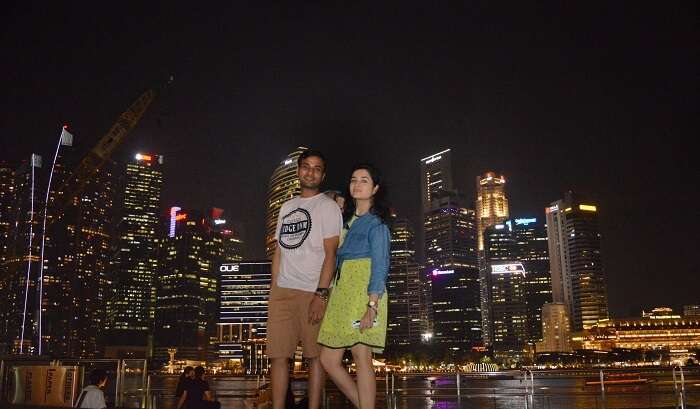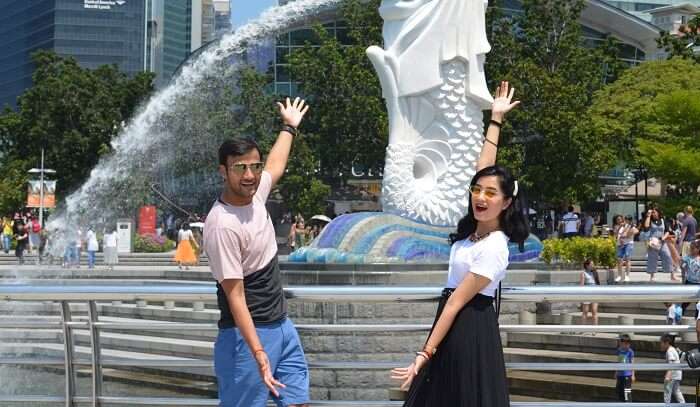 We were lucky enough to catch another truly spectacular Light and Water Show, called Spectra at Marina Bay. This place is just as amazing for a day tour as it is for a night visit. We visited the most symbolic attraction that reminds you of being in Singapore, the Merlion. With our curiosity levels touching the sky, we stood by this huge statue enjoying the views of the waterfront. Merlion is a unique mythical creature that has the head of a lion and the body of a fish.
Villages In Singapore: Ones That Were, One That Remains, And One That's Awaited
4. Sentosa Island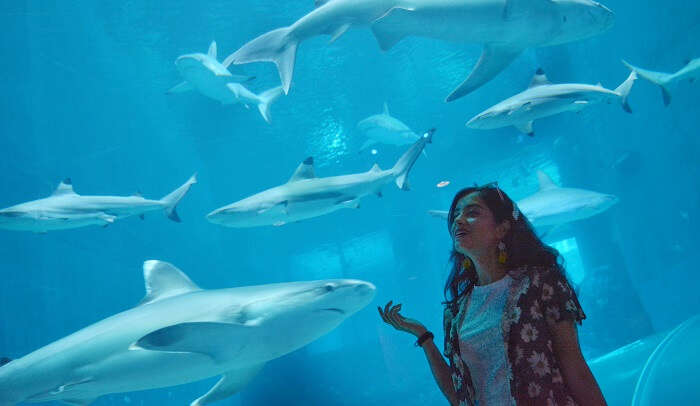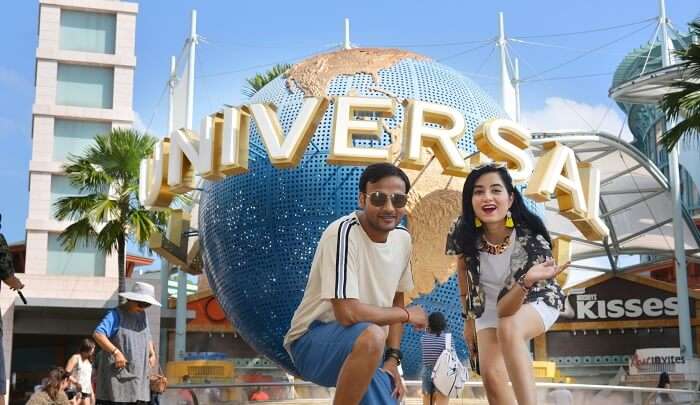 Sentosa is one place in Singapore where you can never fall short of amazing things to do. It has nightlife, food, entertainment, adventure, beaching and so much to experience. We visited the S.E.A. Aquarium at the Resorts World Sentosa. This huge underwater aquarium gives you more than just-a-peep into the marine world. We also visited the Skyline Luge in Singapore and enjoyed the skyride and the Wings of Time show.
5. Singapore Flyer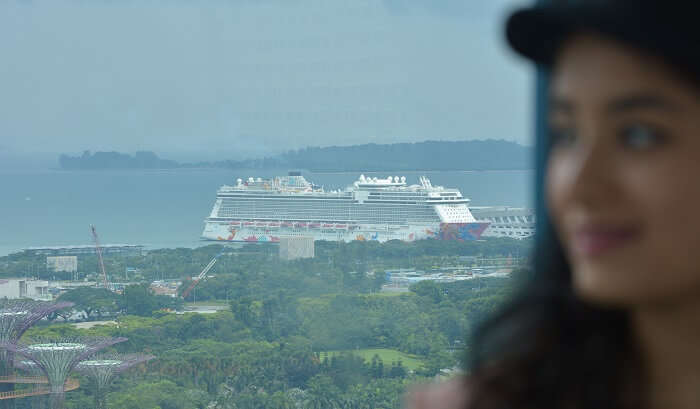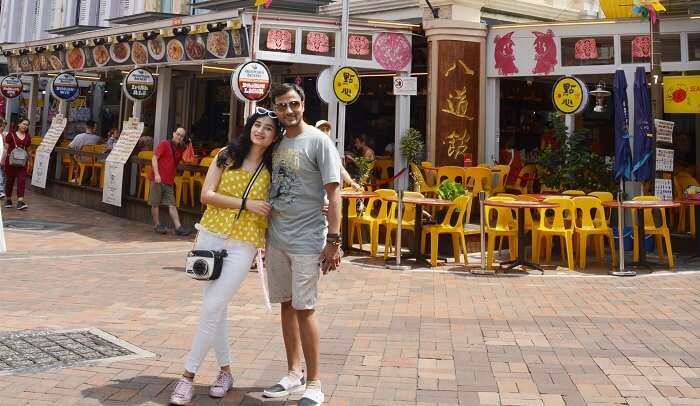 Singapore Flyer is one of the most romantic experiences that you must not miss on your honeymoon. This giant ferris wheel gives you the splendid views of the Singapore skyline. Another great nightlife experience is taking a river cruise and spending time at Clarke Quay. This waterfront is lined by many shophouse cafes, restaurants, and boutiques. We also enjoyed some street shopping at the bustling Bugis Street.
6. Marina Bay Cruise Centre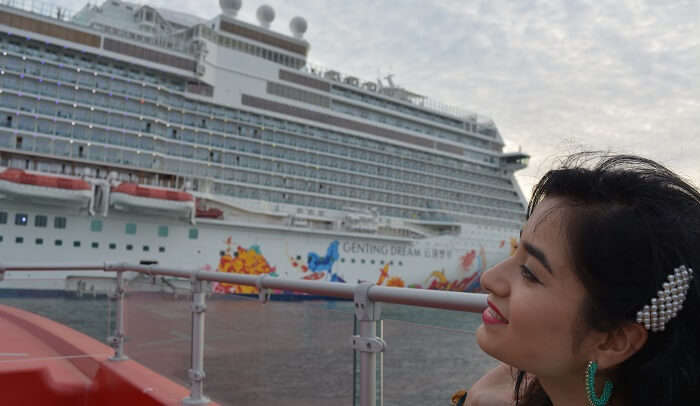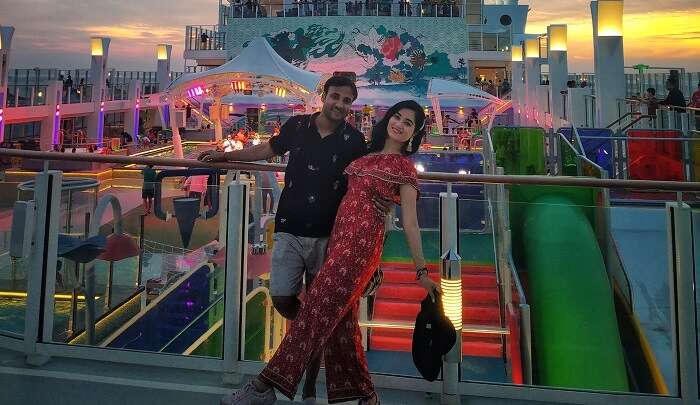 We were very excited to experience the Genting Dream Cruise at the Marina Bay Cruise Centre. Goosebumps and big smiles, that's all what we felt while boarding the cruise. The balcony stateroom was breathtaking. Everything on the cruise, including the musical band show, theatre, casino, open deck, food, and open amphitheater, were just amazing. With so much to do on-board, we felt the time was shrinking in the vastness of the cruise.
Singapore In May: Rohan Suggests 5 Best Attractions To Visit On Your Honeymoon
7. Port Dickson

The next morning started with the breathtaking view of sunrise and cruise crashing the sea waves. We enjoyed the sight from the room's balcony, sipping some coffee. If you are a water baby, this is your thing. The cruise has jacuzzi, water park and an open swimming pool. And the whole experience gets better with DJ. We finally reached Port Dickson from where we took a taxi to Malacca, sharing with another newly wed couple. This World Heritage Site in Malaysia was an extremely picturesque city.
8. Jewel Changi Airport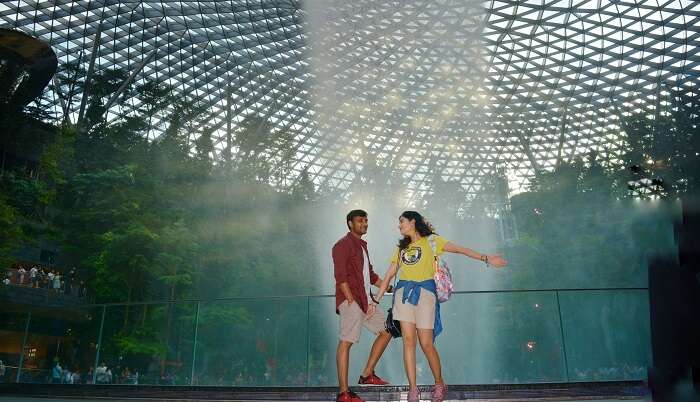 It was tough to say goodbye to Singapore, but it was finally time to return home. We headed towards the Jewel Changi Airport to board our flight. Be sure that Singapore will see you off with a memorable and happy ending. All thanks to this stunning airport, which is a modern world marvel. So do not take the risk of skipping a chance to explore Jewel Changi Airport, especially the magical Rain Vortex.
Tips For For Future Travelers Singapore Honeymoon
Make sure you carry Forex Card and Singapore Dollars in cash for your convenience
Buying one Singtel sim with basic traveler pack for 5 days (or the duration of your trip) is enough and cheap
Singapore government is strict about the cleanliness and hygiene of the country so it is better to read some basic city rules on the internet
Safely keep the slip that is given to you after the immigration in Singapore, till you are in the country
Download the app "Grab" for cab bookings and restaurants as it is easy and useful
7 Fun Theme Parks In Singapore For An Enthralling Holiday With Your Family
Weather In Singapore In June
We had visited Singapore in the month of June. Though the weather during this time was quite throughout the day, we were so excited that it didn't really bother us.
Our Hotels In Singapore
We stayed in Fragrance Imperial Hotel for a few days. Hotel property was nice and it was in a good location. Balcony Stateroom in Genting Dream Cruise was our favourite stay experience in Singapore.
Our Experience With TravelTriangle
Our experience with TravelTriangle was good and we are also happy that we got the package at such a reasonable price. They created a Whatsapp group for support just a day before the trip which was very helpful.
7 Singapore Monuments That Define The Heritage Of This Island City State
Are you dreaming of a honeymoon like them? A romantic getaway that promises countless astonishing experiences and sight of futuristic attractions? You can surely have it by planning a Singapore honeymoon. Experience the flavours, natural beauty, thrill, nightlife and that the city has to offer, with your partner with a customized Singapore itinerary of 6 days.
Frequently Asked Questions About Singapore Itinerary Of 6 Days
Which are the best places for shopping in Singapore?
Bugis Street is an amazing place for girls to shop. We had a good shopping experience in Singapore. Other top places to shop in Singapore include Orchard Road, Chinatown, Marina Bay, VivoCity, Little India, Clarke Quay, Holland Village, IMM, Haji Lane.
What kind of clothes should be packed for Singapore in June?
The weather in Singapore in June is hot, so carry light clothes made of fabrics that allow your skin to breathe. And wearing bright clothes is a good idea to keep up the holiday mood. A pair of comfortable shoes will make you unstoppable while you explore this amazing city.
How many days are enough for a Singapore trip?
2 – 4 days are enough for a Singapore trip in which you can cover all the major tourist sites.
How much does a Singapore trip cost?
A 4 days – 3 nights Singapore tour can cost starts from INR 30,000.
What should you not miss in Singapore?
Some of the highly mesmerizing experiences that you should not miss in Singapore include:
1. The romantic Genting Dream Cruise
2. Visiting the stunning Jewel Changi Rain Vortex fountain
3. The spellbinding view from the Singapore Flyer
4. Walking on the Skyway around Supertree Grove
5. Witnessing the light show at the Gardens By The Bay
6. The thrilling Skyride and Luge in Sentosa.
Is food expensive in Singapore?
In Singapore, food is available at a variety of prices. From fine dining restaurants at a quay to hawkers at food streets like Chinatown, you have many choices when it comes to food.