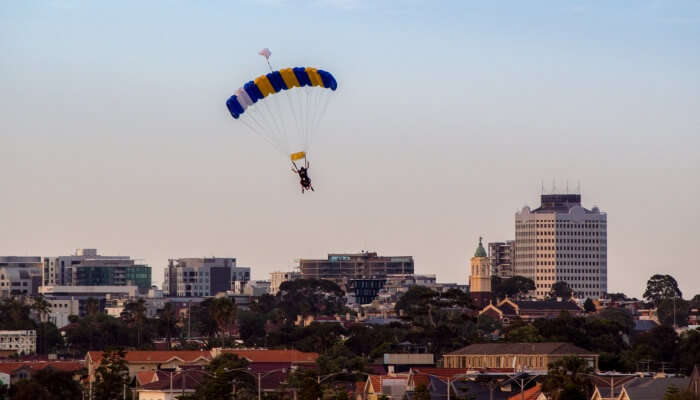 It's no secret that Aussies love their adventure. Apart from the country being located on the edges of an island that is home to large expanses of desert, a thriving population of animals including some species that are unique to the continent, there is a myriad of adventure sports that the country offers to locals and visitors alike. As far as the adrenaline junkies are considered, the vast coastline of Australia mostly attracts those looking for some action in the water. However, there is another very popular adventure activity for those looking for some heart-stopping action- skydiving.
Just like beaches, Australia is home to several breathtaking skydiving centres and sites that are all competing for the attention of tourists. Since Melbourne is one of the most frequented Australian cities, it only made sense to talk about skydiving in this city. Read on to get all the important details on skydiving in Melbourne.
Why Skydive in Melbourne?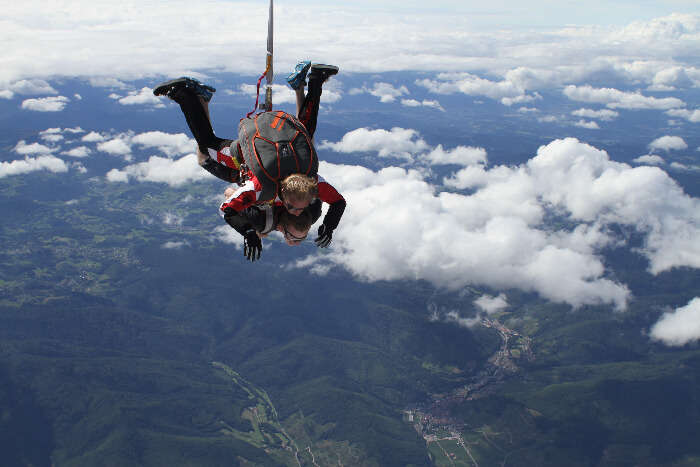 Melbourne is a fantastic city, especially from a travellers' point of view. It is home to Australia's busiest airport, attracts a ton of cheap flights, offers fantastic weather, along with a thriving nightlife. There is no doubt that Melbourne is one gem of a city and as a result, a lot of Australia-travel-itineraries begin in this city.
However, there are other qualities that make Melbourne the perfect destination to skydive:
Variety: Melbourne is home to three different dive centres, all of which offer unique yet equally exhilarating experiences. You can choose to view how the beach turns into a thriving metro city from 14,000 feet at St Kilda Beach or choose to glide over vineyards and the expansive Australian countryside over Yarra Valley. Or, you can choose to dive with a view of the expansive Great Ocean Road and the surrounding coastline.
Affordability: Melbourne is home to some of the most pocket-friendly skydive centres on the globe. With dives starting at under $270 AUD, these dive sites attract tourists from across the globe. Moreover, for passionate adventure seekers, $270 is a small price to pay for a bucket-list experience.
Convenience: Melbourne is home to the closest dive site to a city. That means, you don't have to go through a bumpy transfer ride to experience the thrill of plunging towards the ground at 220 kilometers an hour. For other dive centres, that are a bit further away from main Melbourne CBD, free transfer facility is available.
Experienced, Accommodating Professionals: Melbourne is no stranger to skydiving and the city has been hosting the activity for travelers and adventure junkies for many years now. This means, the instructors you meet during your Melbourne Skydiving experience have ample amount of experience and know exactly how to make the experience more comfortable for you. These pros are also very accommodating for any special requests you may have. The most common request is for a female tandem instructor by women and girls, which your instructors will be more than happy to help you with.
With that said, skydiving is serious business and also requires a bit of consideration and prep on your end. This is elaborated in the next section:
Must Read: 7 Cruises From Melbourne To Make You Feel The Luxury Overseas
How to Prepare for a Melbourne Skydive?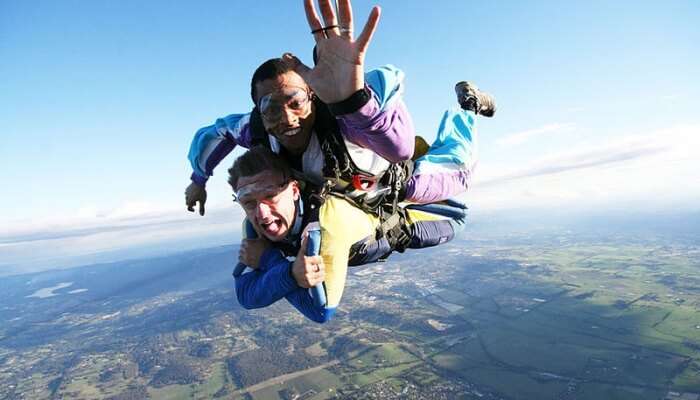 If this is your first skydive, you can rest assured that most of the experience will be guided and you don't have to worry about your safety. With that said, there are a few things you need to ensure on your part as well:
Do not consume any alcohol or any recreational drugs at least 8 hours before your scheduled skydive. There will be a medical test before you can board the plane and those who fail it will be barred from diving.
Do not overeat or under eat before your experience. Eat just enough so you are comfortable during the dive.
If you have plans to also do a scuba dive, give at least a break of 6 hours between the two activities.
Wear comfortable, loose clothing. Collared clothes, boots, and heels are prohibited. Sneakers are highly recommended. It is also a good idea to wear clothes that cover your body because the air can be a bit chilly at 14,000 feet. Although, rest assured that you will be provided with a jumpsuit and if necessary, gloves, to keep you comfortable for the duration of the dive. These are all included in your dive cost.
Pay keen attention to the briefing that precedes your skydiving experience. This briefing will tell you about all the safety precautions, emergency protocols, and signs that you will use to communicate during the skydive.
To put your mind at ease, don't be afraid to ask your diving instructor to recheck your harness and parachute before you take the plunge.
Finally, there is an age and weight limit for the activity. While the age limit is 12 years and above, minors are required to be accompanied by official guardians. On the other hand, individuals weighing over 110 kilograms will have to undergo a fitness assessment failing which, they may not be allowed to participate in a dive. There is also a surcharge applicable for individuals weighing more than 95 kilograms.
Now that we have familiarised ourselves will all the prerequisites for making your skydiving experience enjoyable and safe, let's look at the top sky diving sites in Melbourne, and their unique qualities.
Suggested Read: The 19 Best Places To Go Shopping In Melbourne On Your Next Aussie Trip In 2022
Top 3 Places For Skydiving In Melbourne
As mentioned earlier, Melbourne is home to three fantastic skydiving centres. Each one offers a unique view and thus, a unique experience because let's face it, apart from the view (and maybe the weather conditions) there is not a lot of difference among skydiving experiences at any location.
1. Yarra Valley

Vineyards, wildlife sanctuaries and a ton of offbeat adventure sports like caving and paddle boating, Yarra Valley is a great place to be when you're on the ground. However, for breathtaking views of the Yarra ranges, and everything else mentioned in the last sentence, skydiving in Yarra Valley is a great option. On a clear day, it is even possible to see as far as till Melbourne city.
The dive centre is located in Yering, which is a 50-kilometer (1 hour) drive from Melbourne. Thankfully, there is a free transfer service associated with the diving experience. Moreover, the Yarra Valley skydiving experience is amongst the most pocket friendly on the continent.
Price: Starts At $264
Inclusions: Transfers to diving site, skydiving pants and other safety equipment, safety briefing, tandem dive from 14,000 feet.
Distance From City: 50 Kilometers
Suggested Read: 10 Museums In Melbourne That'll Walk You From Antiquity To Modernity
2. St Kilda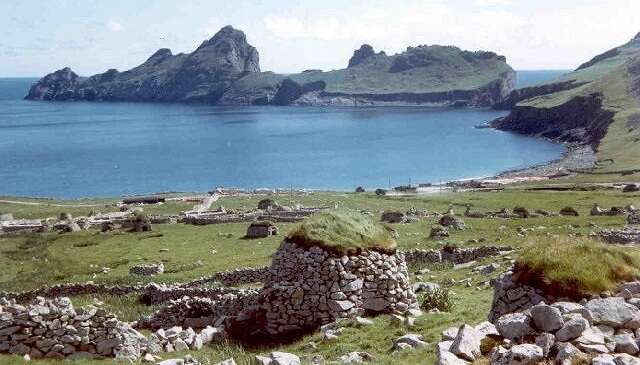 St Kilda is by far, the most popular choice of skydiving spot among adventure enthusiasts. This is true for two reasons- one, it is the closest skydiving centre to a city (globally) and two, it offers fantastic views of the beach and the city.
There is another reason for the popularity of this diving centre in Melbourne. Unlike the other two, it let's divers jump from an additional height of 1000 feet, which makes the jump height 15000 feet.
While many would think that 1000 feet will not make much of a difference, it pays to remember that one doesn't jump out of an airplane everyday and going overboard in this case may just be amazing.
Price: Starts At $308
Inclusions: Transfers to diving site, skydiving pants and other safety equipment, safety briefing, tandem dive from 15,000 feet
Distance From City: 8 kilometers
Suggested Read: 15 Restaurants In Melbourne That Are A Hit With The Tourists
3. The Great Ocean Road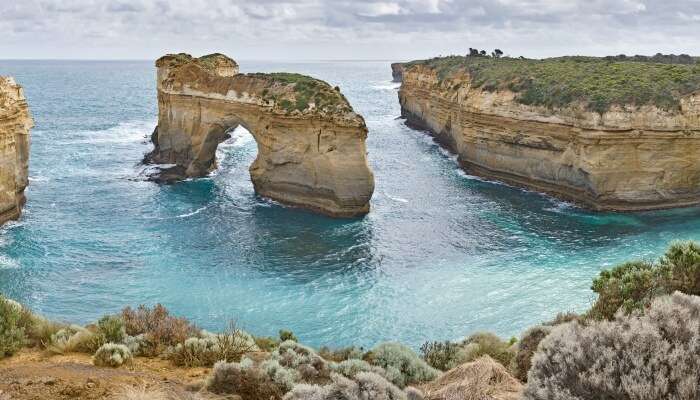 One of the most scenic areas of Australia, the Great Ocean Road is truly a delight, from the ground and from 12000 (or 15000, if you're feeling brave) feet above sea level. Speaking of sea level, the Great Ocean Road skydive offers spectacular views of the Bell Beach and Turquay.
Another pocket friendly option, the Great Ocean Road skydive has rave reviews across websites, and for good reason. While it is a bit of a drive away, if you have a bit of time on your hands, the extra time and effort required to skydive over the Great Ocean Road is worth every bit.
Price: Starts At $264
Inclusions: Transfers to diving site, skydiving pants and other safety equipment, safety briefing, tandem dive from 15,000 feet
Distance From City: 104 Kilometers (90 minutes)
Further Read: These 10 Hostels In Melbourne Are Chic, Comfy, And Easy On The Pocket
Before wrapping up, we feel it is important to remind the readers that the cost of your skydiving experience will almost never include videography. Moreover, the complimentary transfers for dive centers are available for some special slots. If you plan to take advantage of this service, it is a good idea to talk to the skydiving provider and enquire about these slots. Plan your trip to Melbourne with TravelTriangle and get an itinerary designed exclusively according to your preferences.
---
Looking To Book An International Honeymoon?
---